I know, I'm still sort of a day behind.
But, to be fair, yesterday was day 24, and I'm writing about what we did on day 24, so it's all a wash, right?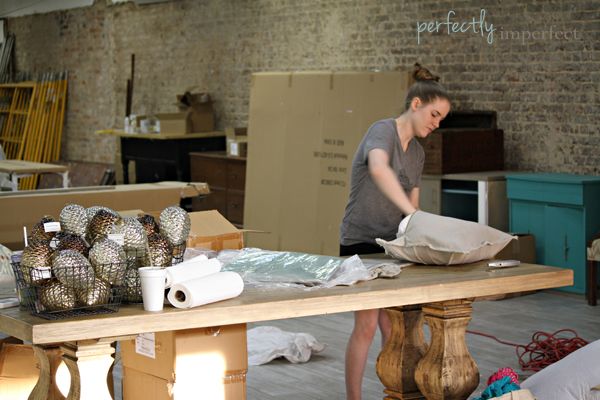 Well, despite the fact that we still have 40 feet of baseboards to touch up and bookcases to wallpaper and touch up–we have started pulling product.
It occurred to me that we needed to see everything we had all out, so we could decide if we were good to go (despite all the backorders) for the grand opening.  It occurred to me that we have a list of p's the shop is carrying.
Even though this is just a peek, I bring you the pillows…
A nice, down-filled throw pillow can change everything about a room.
I have a few in our home.
I could be addicted.
Luckily, my addiction is now happily satisfied.
My name is Shaunna & I'm decorating vicariously through my retail shop.