I honestly can't believe 2 weeks have already passed since our weekend jaunt up to Nashville, TN. We headed up with two goals in mind:
See the fam, &
Get to the monthly flea market.
Here's the deal.  Chances are that we'll be opening our own studio soon, and we wanted to head out to explore the world of vintage goodness.  The studio would of course, house our Chalk Paint™, and all of the wonderful painting goodies we carry, but I want it to be more than that.
It would be a physical representation of this blog, my style, and a place for my readers and customers to visit–to paint and get inspiration.  I'm quite thrilled at the possibilities.  I'll share more on that as time passes.
But first, the flea market trip.
If you follow us on Instagram (@PIShaunna), then you've seen some of our pics posted throughout our Nashville-flash.  We started the morning early, leaving the kids with Matt's parents (thank you Nonni & Bubba!).  I was dead tired, but excited about the day.
There was certainly LOTS to see–one day is in no way enough time to make your way around this flea…come prepared with sunscreen, bottled water, and a lawn chair.
You'll have to have a nap to make it through.
And P.S. It's a bit pricey for me.  It's not that certain items aren't worth it, and for some I am willing to pay a little more.  This is the perfect place, however, to find one or two perfect treasures.
I also have to give a shout out to my little brother & his girl, Sara (and her sweet parents!) for being our guides for the day.
Lance only pouted in the car once.
Have I mentioned flea markets aren't his thing??
We scored this INCREDIBLE industrial cart, and I'm soo in love with it, I doubt I ever sell it.  Plus, I see it hauling in loads and loads of paint into our shop.
It's also a good thing we bought it; it was the perfect caddy for our finds.
And watching Matt chase this puppy down a steep hill exiting the market was worth its weight in gold.
We made our way to other shops as well, and scored much more furniture there.
I had my eye out for really unique pieces, and ones that I don't come across so often at home.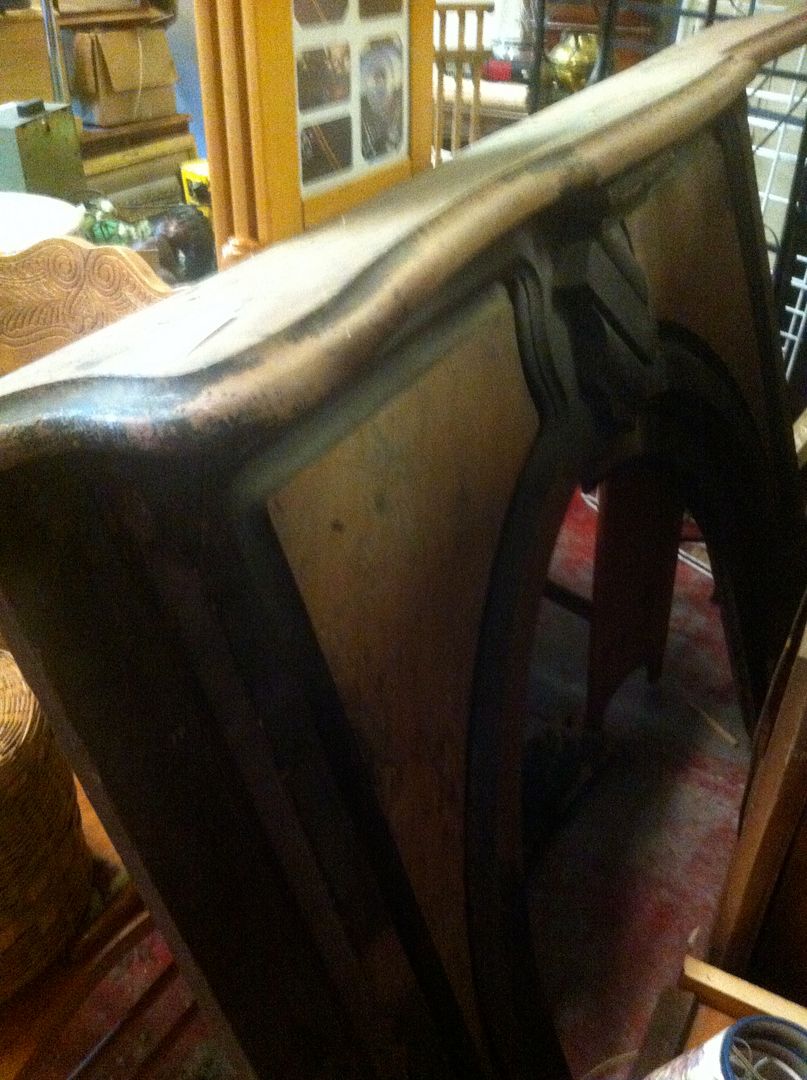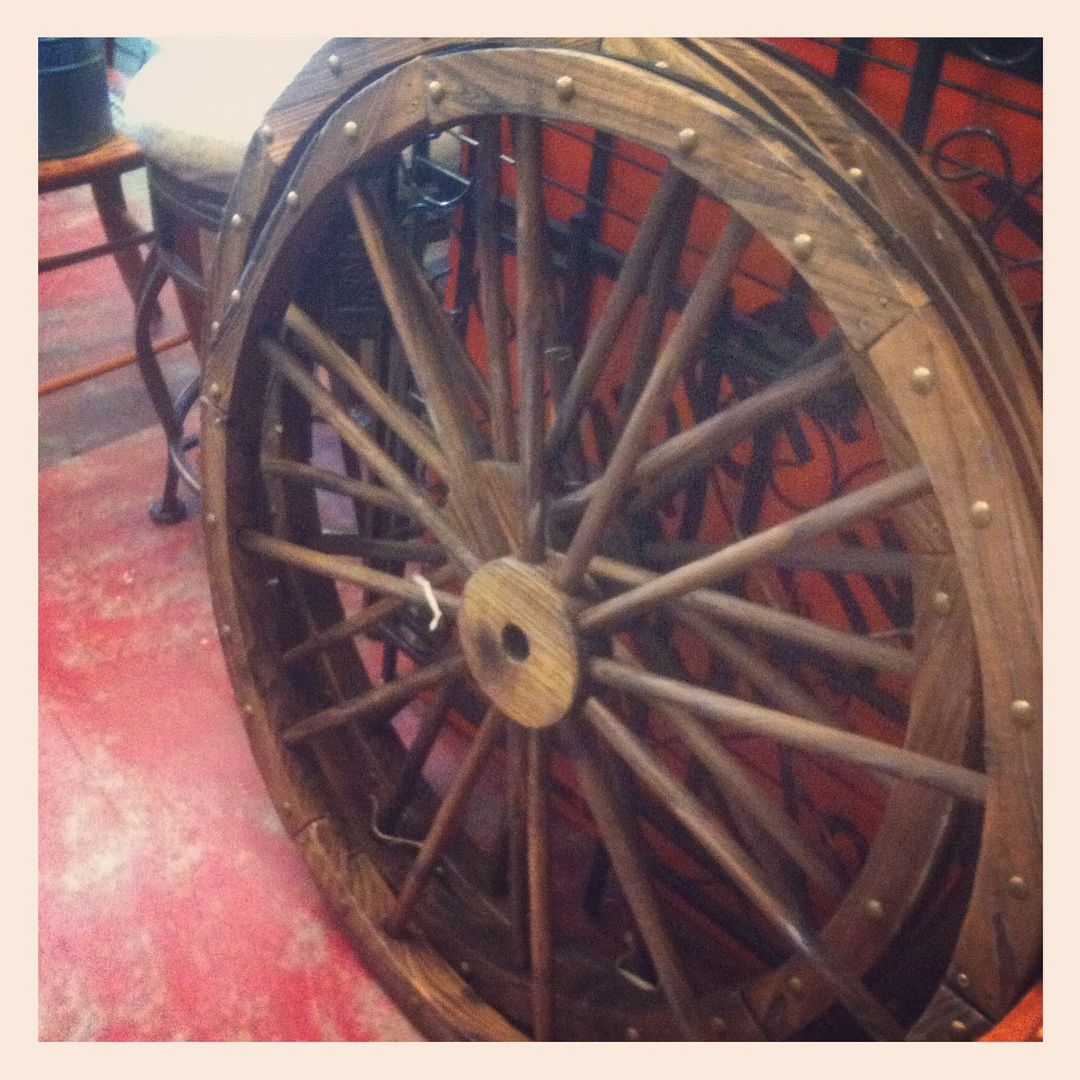 We'll be picking up the rest of our loot this weekend, and until then, let's see if you can figure out what I'm going to do with those wagon wheels.