I have interrupted your previously scheduled post, to bring you a different perspective.  Shaunna has no knowledge of this post, and will not until sometime tomorrow morning, probably not until comments start popping up on her email, but I felt it was my duty to share some of this with you.
I am about to show you some pictures that may shock you a little.  So if you have a weak stomach or can't handle unsavory photos, you many not want to continue reading this post. Mind you, these are raw un-edited photos, so stay seated.
You have seen many beautiful pictures of our house, but what you haven't seen, is what our house looks like between all those awesome pics that Shaunna has taken…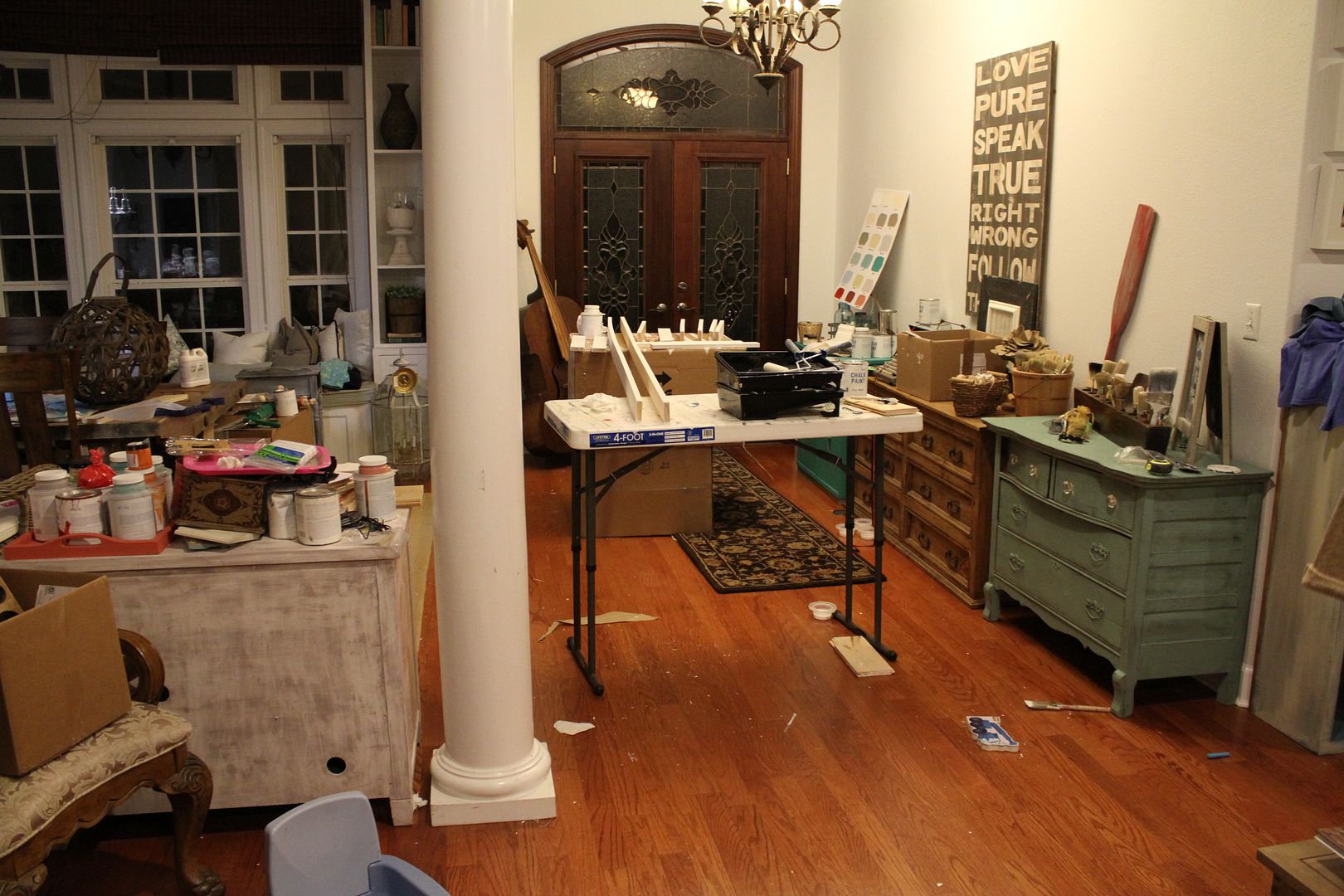 This is amidst all of the work on our makeover of Ava's Room.
 Filthy couch cushions, toys, capri-sun wrappers.
 Right now the house is covered with paint, and unfinished boards, boxes and uncomplete projects.
Ava's storage room a.k.a. the Guest Room
But the amazing thing is, beneath all of the clothes, the toys, the junk, and unfinished projects, is not just a house, but a home, our home.  Where my beautiful, and ever-so-talented wife, writes this amazing journal of our lives, and takes old  worn out junk, and recreates it into something beautiful for our home.  It impresses me how she has started an online store to sell paint  and other items to help us provide for our family, and is pursuing her dream of opening her own studio, while starting to write her very own book.
But what really amazes me, is how she finds time to take care of our two beautiful babies, but she doesn't just take care of them, she loves them, nurtures them, teaches them, picks up after them, teaches them to read, and to talk like a true southerner 🙂 but most of all, she shows them what it means to be like Christ.  To love others first, and ask questions later.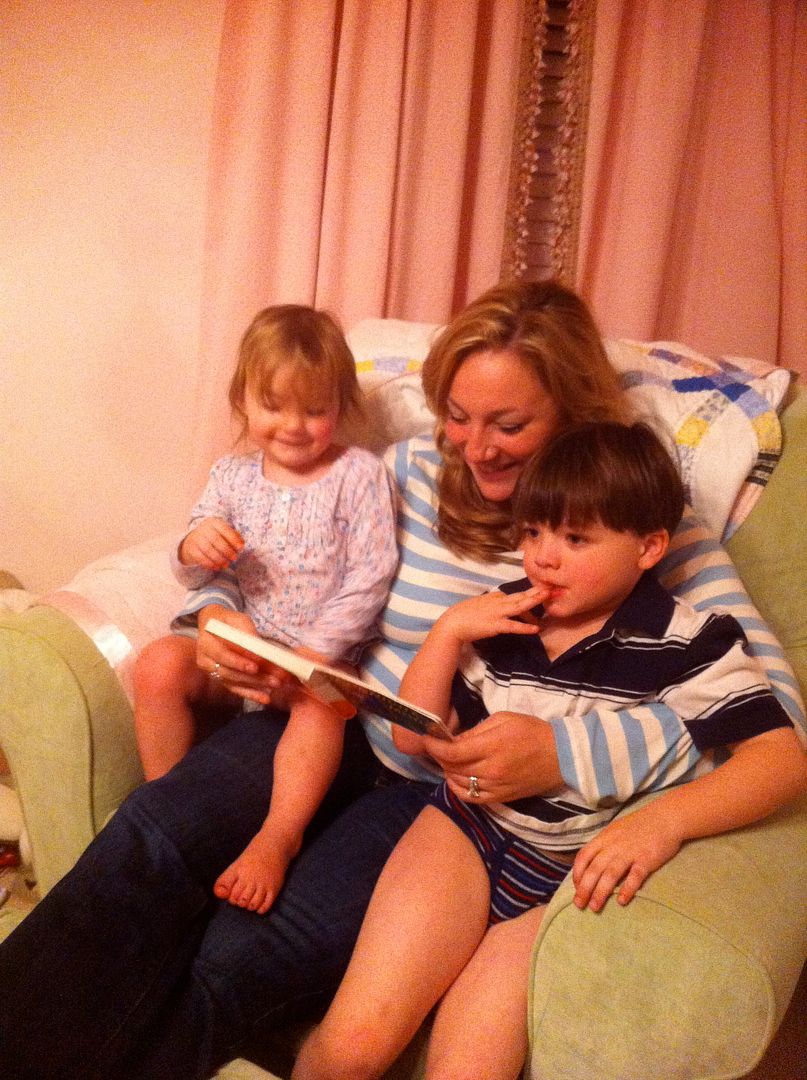 But the most humbling thing is somehow after all of that, Shaunna still makes time for me, I don't just mean the usual cook and clean, and take care of my dirty clothes, I mean she makes time to listen to me, about how good or bad my day was, uplifts me when I am down, puts up with the endless list of things I want to build, forgives me when I am not all that I should be, and makes me feel like I am still the man of her dreams.
She just Loves me.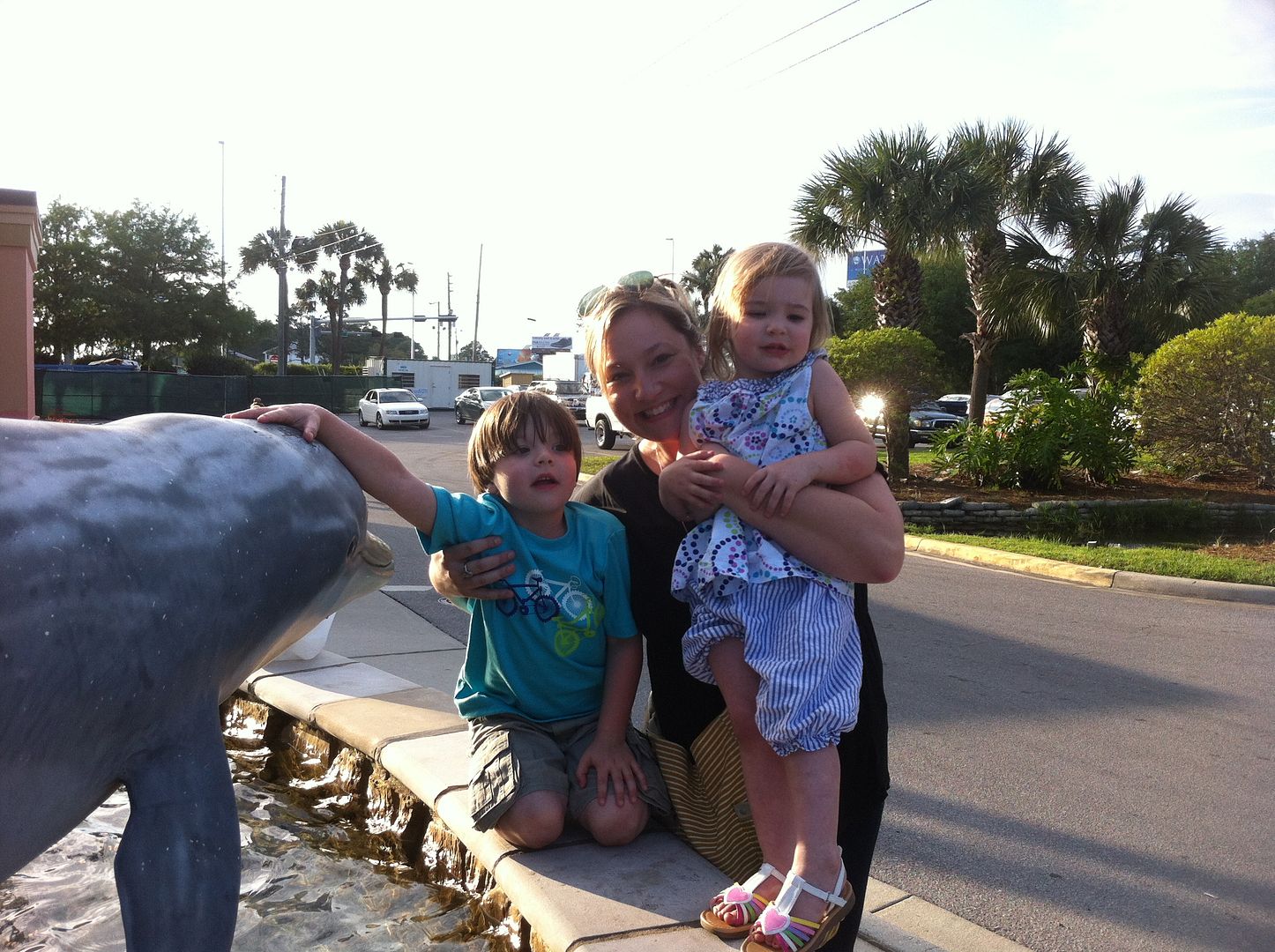 I can't say enough about this beautiful woman that God has blessed me with.  I love you beyond belief!  I can't tell you how proud I am of you, and all that you do, but most importantly, of who you are!
All I can say is Thank you!  And I love you, sweatheart!
 –  Matt  🙂
**P.S.  Shaunna here.  I did have no idea that Matt was writing this!  I'm so glad you did, sweetheart.  What a beautiful insight into exactly why it's so easy to love you. Thank you for being my partner in crime.  I know you love it when I say that. I love you with every single fiber of my being.