Two years ago, I began this blog amidst an attic renovation.  Our once forgotten dumping ground (through sweat, money, and more sweat), became a beloved retreat for me, the writing room.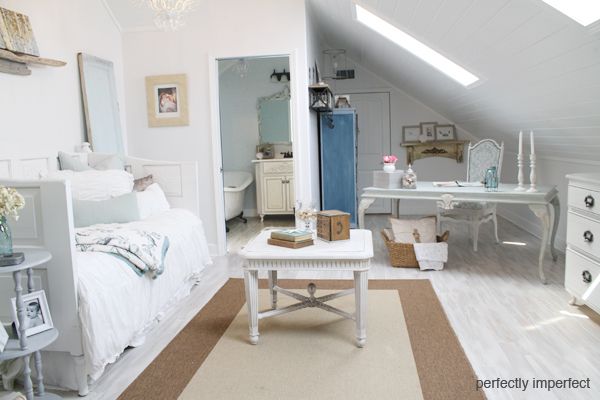 It looked a little different on the first reveal, but I showed you how it looked last year.  We loved it, but here's the thing.  It didn't really function as an office very well.  The little nook didn't lend itself to major organization and storage…hence, I didn't use it as much as I'd planned.
It was time for another redo…again.
Here's how it looks today…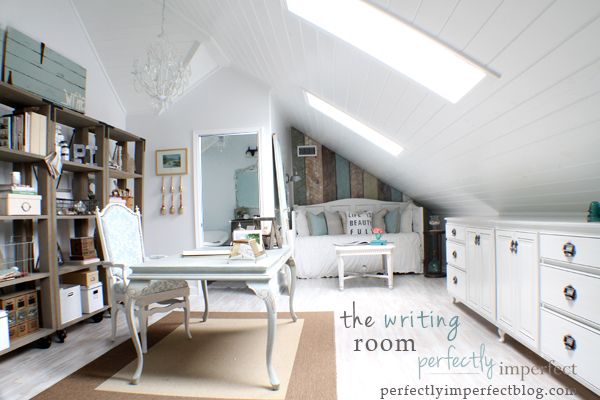 I'm officially in love.  Is that crazy to say??  IN LOVE.
We made lots of changes, but didn't really purchase much, so here goes with some details…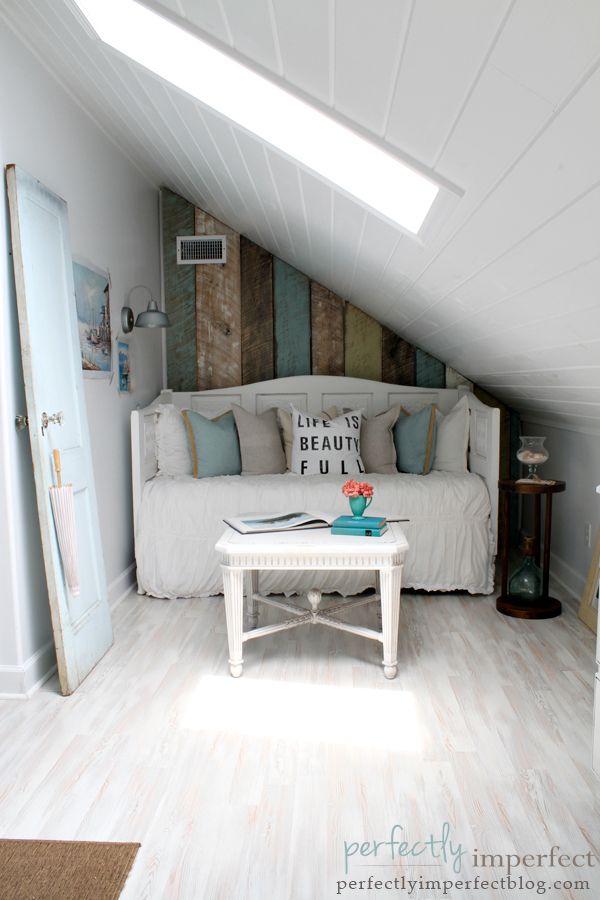 If you'll notice the middle before, there's a door back there.  Yep.  We were upstairs brainstorming with our sweet friends at The Lettered Cottage, talking about how we wanted to keep the daybed but use the room as more of an office…we all thought the plank wall could create the look that the daybed was meant to be there all along.
Everyone except Matt.
I finally talked him into it, and I'm so thankful!  It makes the room, in my humble opinion.  Seeing those rough-hewn, painted planks makes me giggle every time.  More on those this week.  We did have to cut the finials off the daybed we built so it would fit snugly under the pitched ceiling.
Our own little reading nook.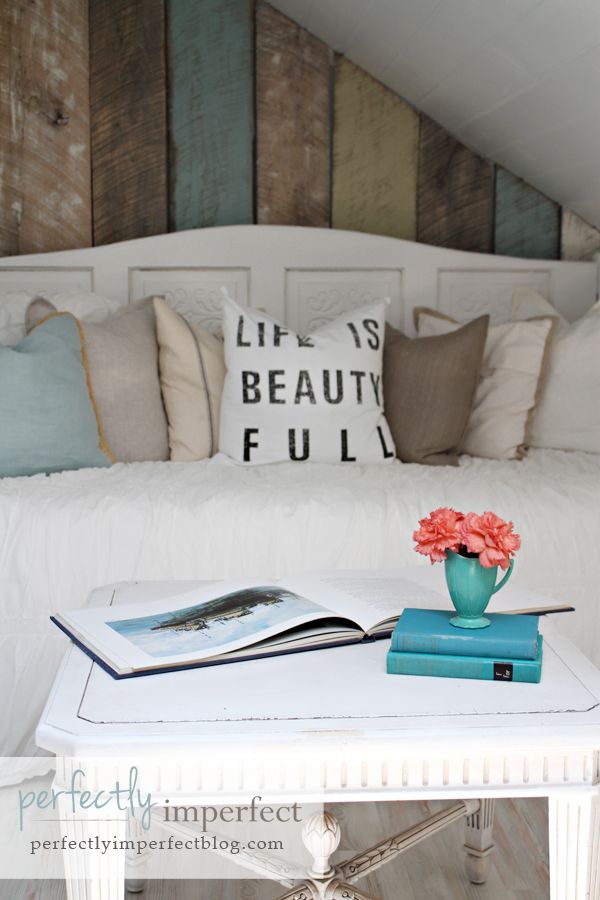 I shopped around the house for more pillows to make the daybed ever so fluffy and welcoming.  I can't wait to make the time to curl up with a good book up there!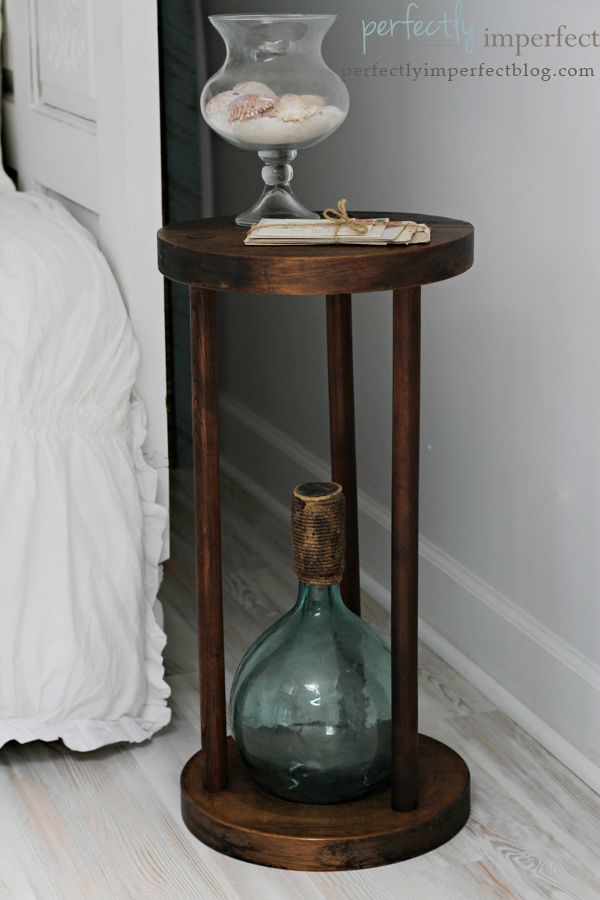 This little table I found at a flea market in Florida a couple of weeks ago.  It will serve as the perfect spot for a cup of tea (or a small surface for some pretty things that inspire me).  Isn't it unique?  The bottle came inside it….has anyone ever seen one of these before??  I absolutely love it, and would love to know more about it!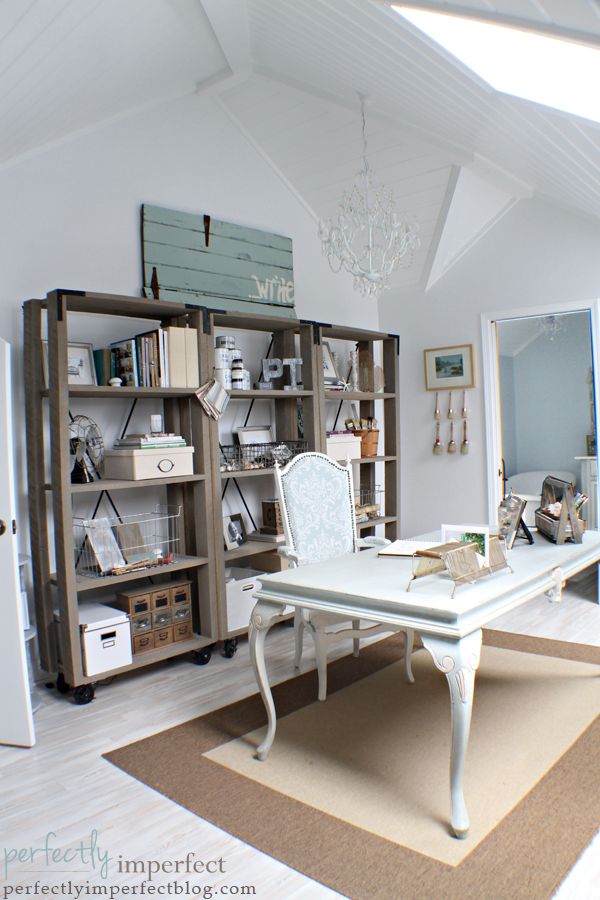 The left side of the room now holds the studio/office.  Matt built our Restoration Hardware look-a-like shelves…and I'm not convinced the treatment is finished just yet.  I'm sitting on it for a while.
Here's a little secret: these were literally a tree one day, and bookshelves the next.  We'll share a tutorial for them soon, and some tips on working with (brand-new) wood, too.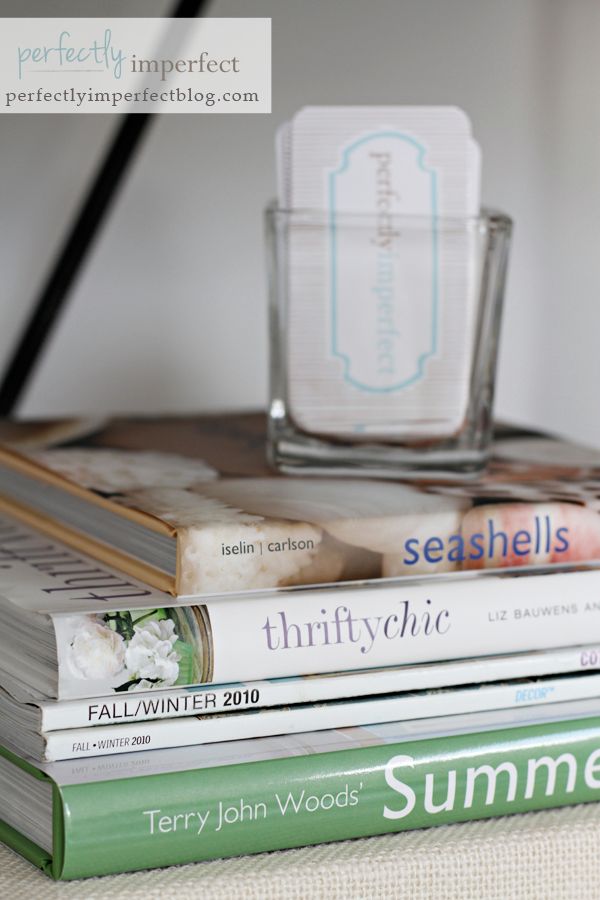 I cannot describe how inspiring it is to sit in front of those shelves, filled with things that inspire me–design books, paint samples, brushes, fabric swatches, and collectibles that move me in some way or another.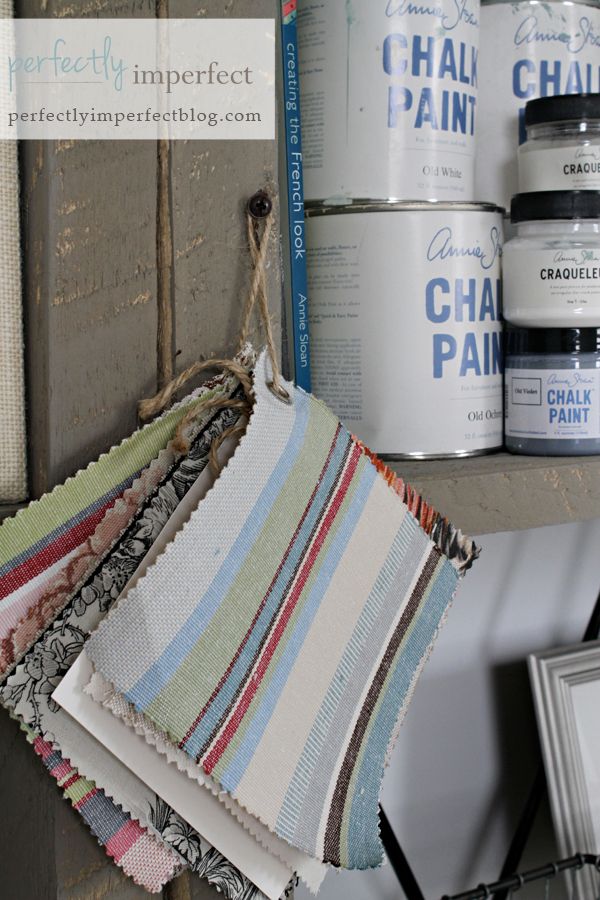 Psst….here's a sneak peek of Annie Sloan's new fabric line…we'll be carrying some very soon!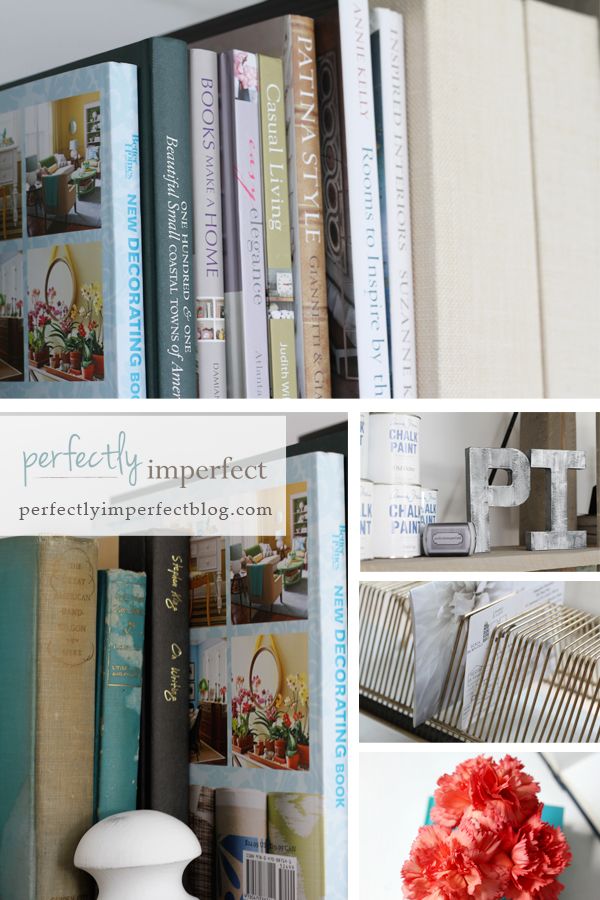 I kept my faux aluminum letters to keep our Perfectly Imperfect mission at the forefront of my mind.  You'll also see that we kept the finials we cut off the daybed–this little guy is too cute to throw away!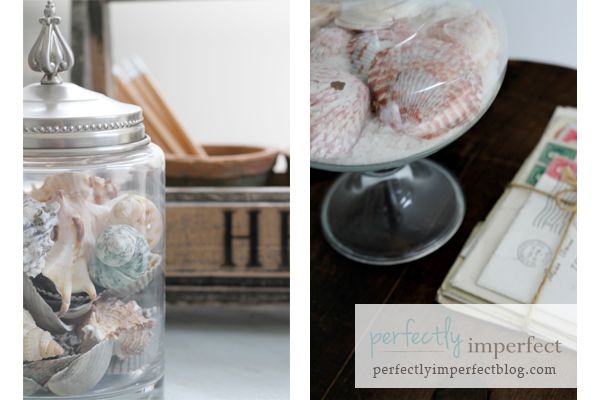 I'm so inspired by the sea…shells and sea fans and starfish make subtle appearances throughout the room.  The set of old love letters remind me to pen often and wear my heart on my sleeves.
I hung an old barn door up above the bookshelves to draw the eye upward and to help the white chandelier stand out a bit more.  In case you missed that post…we're on the lookout for the perfect light now.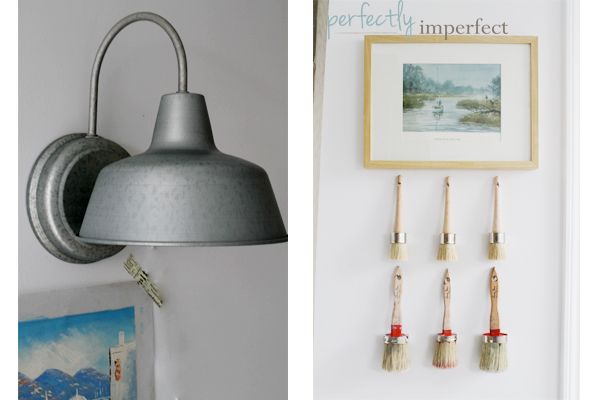 One of my favorite new touches are the brushes hanging on the wall.  They make such a graphic statement–plus, they're ready and available when I need to start painting.
I had to include moments of my family here and there…it's them that inspire me most.
Speaking of…
The only items we bought for the makeover were the galvanized sconce and Life is Beauty Full pillow–but here's a resource list of items that have been there, and items we shopped around the house to bring in.
Resource List
Wall/Ceiling color:  Benjamin Moore White Diamond
Floors:  Lumber Liquidation Center in Montgomery (laminate & discontinued)
Duvet Cover: Target Shabby Chic Collection
Galvanized Sconce: Lowe's outdoor collection, $24.95
Assorted wire baskets & wooden buckets: various flea markets
Taped oils: from our Mediterranean cruise
Paint for Planks:  Annie Sloan Chalk Paint™ in Duck Egg, Versailles, & Old White
Paint for Shelves: Annie Sloan Chalk Paint in Coco & French Linen
Paint for barn door: Chalk Paint in Duck Egg & Old White
Rug: Ikea Dragor
Linen Storage Boxes: Ikea
Wooden Pencils: I can't find the exact seller I bought from about a year ago, but here's a similar Etsy shop
Life is Beauty Full pillow: One King's Lane
Thanks for checking out our latest redo–we sure had fun creating a space that inspires us.  We're already up to more projects in the guest bath, so stay tuned for the next makeover!

*linking this post to Tip Junkie, Tips & Tutes @ HomeStoriesA2Z, DIY Showoff Project Parade,