I knew our lives would change when we decided to homeschool this year.
I had no idea how much I would enjoy the change.
We've already had a tough day, and it's only week one.  There are no illusions here; it won't always be easy, but it's not impossible.
All I need is possible.
I've received lots of questions about what we're doing & how we'll fit it into our schedule, so I thought I'd give you a glimpse of our new schedule & Gray's curriculum.
Our days are beginning earlier, and on the mornings I'm disciplined, I'm waking at 5:30, for some quiet time with the One who's helping me pull this off, slow sips of coffee, & a little blogging.  On the mornings I'm not, we manage.  We're beginning at 9 everyday, and honestly, we cover so much that we never "sit to learn" longer than 1 1/2-2 hours.
We're big believers in learning embraced as an atmosphere…since the kids were babies we have read and read and read to them.  Grayson is an avid reader, while Ava could care less.
I'll get her, though.
We talk about the world, cultures, math, new words, letters and sounds all day…most days.  We just love to watch their little brains explode with new ideas.  Plus, it is such a creative process…teaching & educating your children, with or without homeschooling.  I'm a fan of any creative process.
I haven't pinpointed our exact philosophy yet, but I know it will continue to reveal itself.  As an English minor (and worked on my masters), ex-English teacher, and lover of all things written and read, books & Classical Education will be a huge part of our curriculum.
We're currently reading a few chapter books with Gray:
Harry Potter & The Sorcerer's Stone
The Magic Tree House (Moonlight on the Magic Flute)
We take our time with these, picking them up as we want…although, he begs to read Harry Potter & the Magic Tree House books all the time!  The Wind in the Willows is mom's addition, if you can imagine that.
Because literature is so important to us, and well read minds generally love to learn, we went with a literature based curriculum this year.
Five in a Row is a wonderful, children's literature based curriculum that encourages learning in the whole, in context.  We have a well-written, beautifully illustrated children's story book that we read every day of each week.  We learn all lessons based around that story.  For example, Grayson chose Papa Piccolo this week, so we've studied these topics (some conversationally, & some through projects/crafts):  Venice, Italy & their culture on the water, Italian food & culture, Italian words–we only tackled 5 Italian words, but that made me happy, vocabulary (including gilding–so I busted out the gilding wax!), finding Venice on our world map, science lessons on cats, and more.  We usually read our story everyday and then each day is devoted to one subject (social studies, science, history, etc.).
We also got to talk a lot about our experiences since Matt and I just got back from Venice.  We all made homemade spaghetti one night, and we cut out pictures of our story vocabulary words out of my (million) magazines.
I want our lessons and curriculum to be pretty low maintenance and, at the same time, challenging and engaging for Gray.  We added in some fun crafts like making an Italian flag out of pasta, and colored, etc., too.  I loved working with watercolors (like the illustrations in Papa Piccolo), and teaching him about that medium and a little color theory…plus, it's just fun to paint anything!
We also supplement math and we're using Right Start Mathematics, which focuses on learning about quantity and place value as a whole unit of numbers…I'm learning a new way, too.  The great thing about it is our lessons are literally lots of games using manipulatives like craft sticks and shapes, and later we'll use an abacus.   It, so far, is Grayson's favorite part of our morning.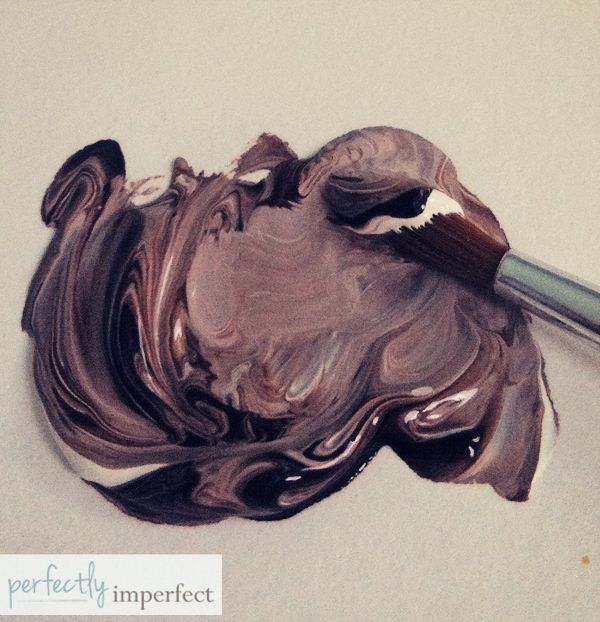 I've been amazed at how quickly all this is covered, and we're done around 10:30 or 11 each morning, leaving the afternoons for work and projects around the house.  I can see how flexible homeschooling is, and that's the really wonderful part.  My plan is to truly teach Grayson how to love learning and manage his time, so that one day, I'm more of a supervisor than anything else.
It's been a crazy, fun, busy week, and I wanted to give you an update.
Because, well, you guys are awesome and I usually update you on everything.
Off to get ready for our Chalk Paint™ workshop in the a.m.!