In preparation for workshops & the possibility of opening a new studio, we've been painting fools around here.  I've shown you a couple of makeovers, but have GOT to make myself shoot the others for you!
In the meantime, I wanted to share some furniture trends that are making my heart go pitter-pat.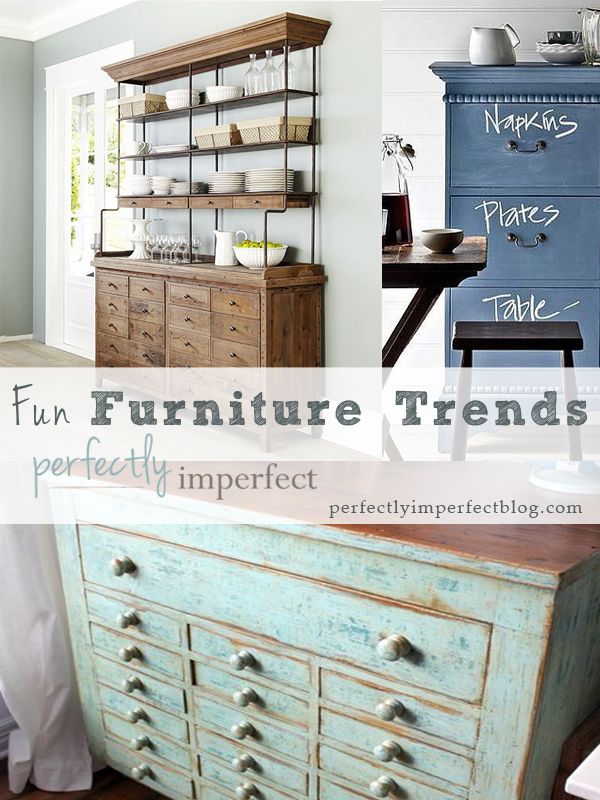 Looking at furniture is like gazing at art to me, and these trends make me smile!  Plus, I love that these looks are timeless & classic, too.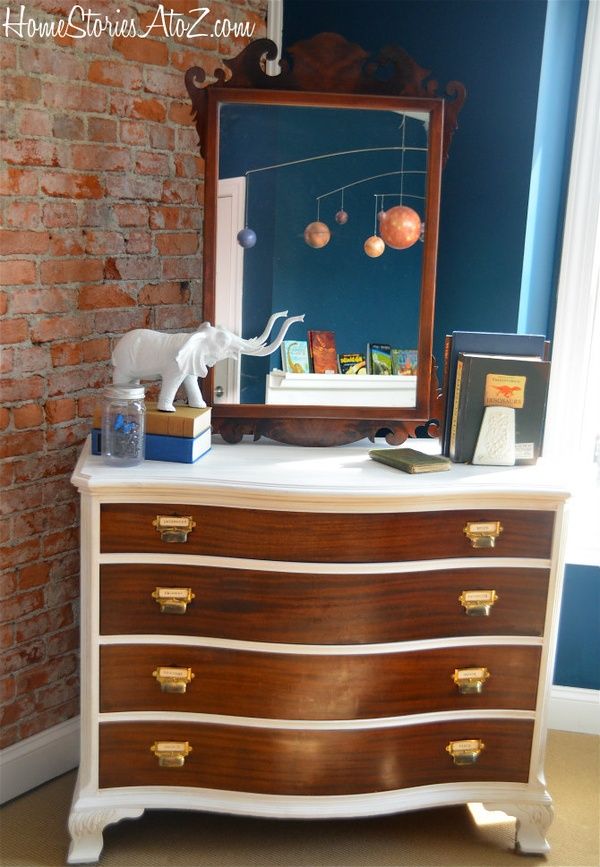 1. Two Toned 
I, myself, love natural wood as well as a painted finish, so I happily welcome these two-toned beauties.  Beth's makeover is one of my favorites–just look at that wood grain and those beautiful pulls!  This look would be great for a first-time painter to try–little bit of paint, little bit o' wood.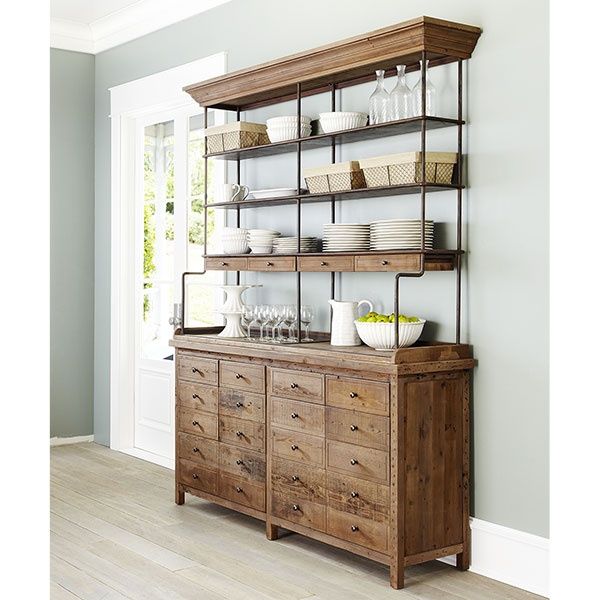 2.  Reclaimed Wood  
What can I say?  We love reclaimed wood around here.  Between our table and adding planks to our walls, we welcome this time-worn look.  Pieces of pine furniture (that are easily thrifted, btw!) that seem a little outdated can be easily transformed with a stain like Early American or a vinegar-based solution (more on that soon!).
3.  Oversized Wooden Knobs
Love this one.  Love it.  Large knobs make such a statement, and I feel like every piece like this deserves its own spot in the pages of Country Living.
can't find the source for this one–let me know if you can!
4.  Color done right!
I love painted furniture, but there's a way to inject color into our homes.  The finish has a lot to do with which pieces look plastic, and which pieces look like designer goods, like Myra's cute yellow number.  I love that folks are picking up paint brushes and adding color the old fashioned way–I think it shows in their work!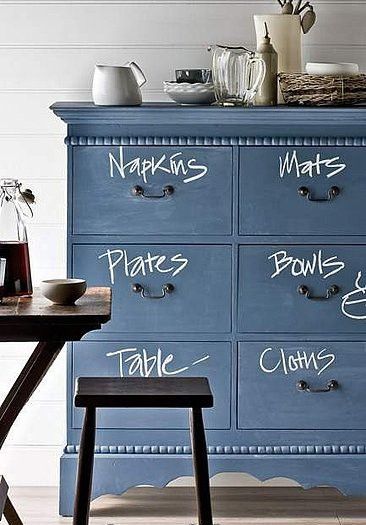 5.  Chalkboard Drawers
 What a fun trend!  I have a couple of pieces that I can't wait to try this on.  It's such a fun idea for kid spaces, but I love this chest in a dining room.  The possibilities for organization are endless!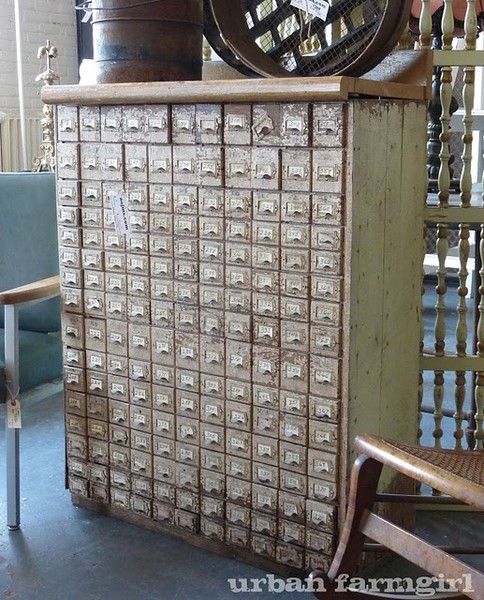 6.  Card Catalogs & other Mercantile Fabulousness
Well, what can I say?  Card catalogs, printer cabinets, map chests, hardware cabinets…they all send me into a state of sheer delight & panic.  Delight for my love for them, and panic because I can't ever seem to find them for the right price.  But I know they're out there–and I will keep searching!
The history is rich & I love using them in unexpected places like Roeshel did in her kitchen.
7.  Ikea Hacks
Who doesn't love a good hack?  It's hard to beat Ikea's prices & I love that quick, small touches completely change each piece.
Well, those makeovers are on my radar–how about you?  Which trends are you drooling over these days?