The color, that is.
It's time for another furniture redo…the rockstar buffet sold pretty quickly at Troy Antiques, and so did some other large pieces, so it was time to go shopping!
When I stumbled on to this piece in Dothan (Alabama) at Old South Antiques, I knew I had to have it.  It reminded me a lot of our own antique buffet (and it's also why I styled it right there).  The piece seemed to be an antique–but the art deco touches on the front have me perplexed.
I need to do some research and find out more about it…if you have any ideas, let me know!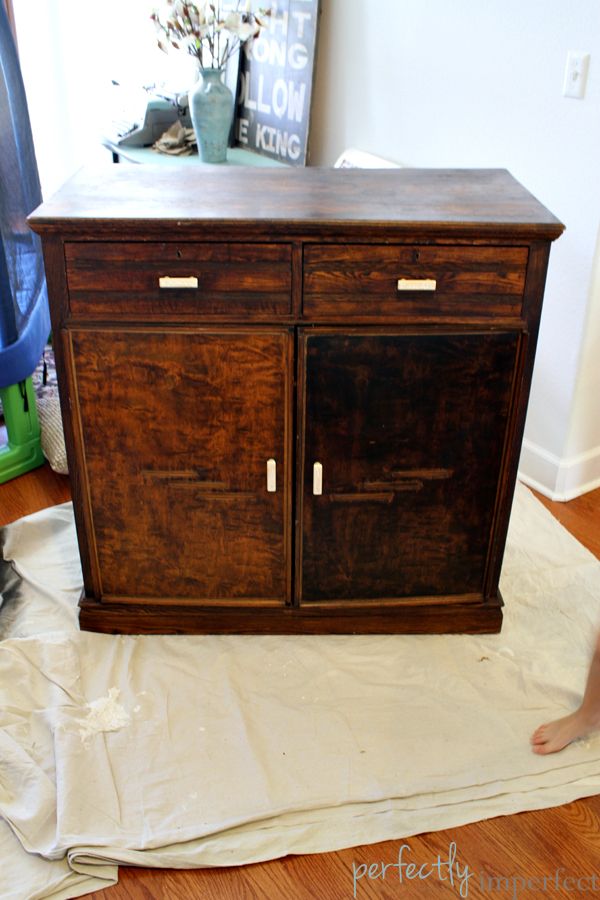 You can see the before wasn't necessarily wrong, but it wasn't necessarily right, either.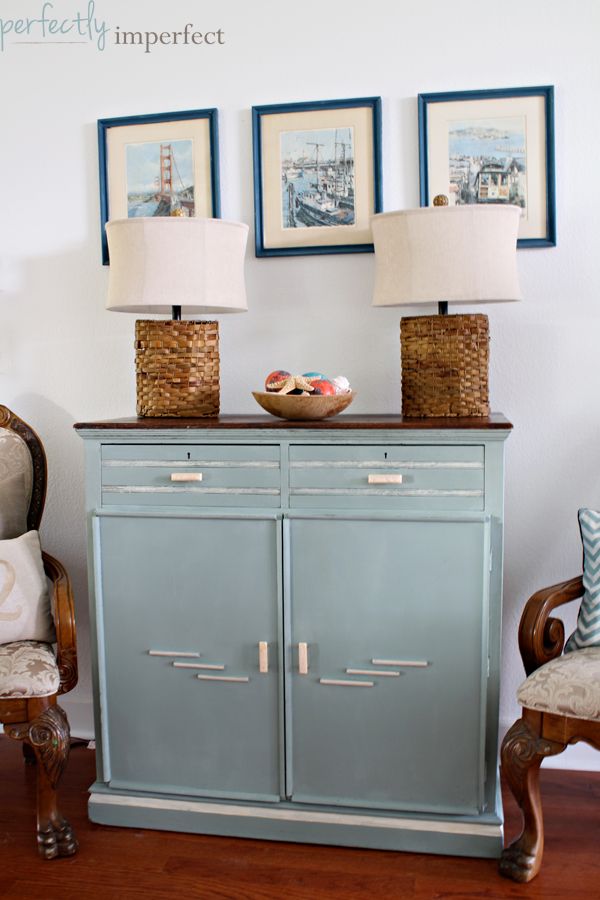 I'm COMPLETELY digging it, now.
I painted it with Chalk Paint ™ in Duck Egg (one of my favorites) and highlighted with Old White.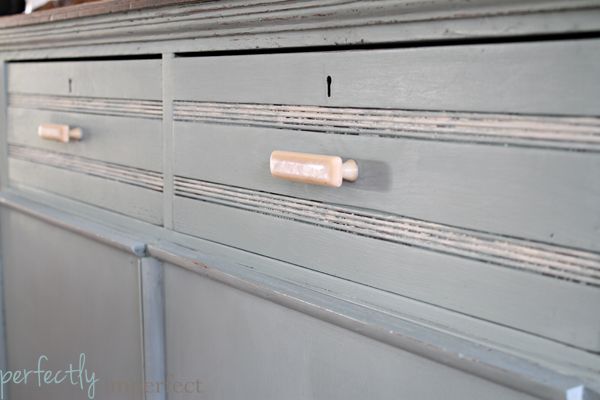 I adored the original mother of pearl handles–so beautiful, so they stayed.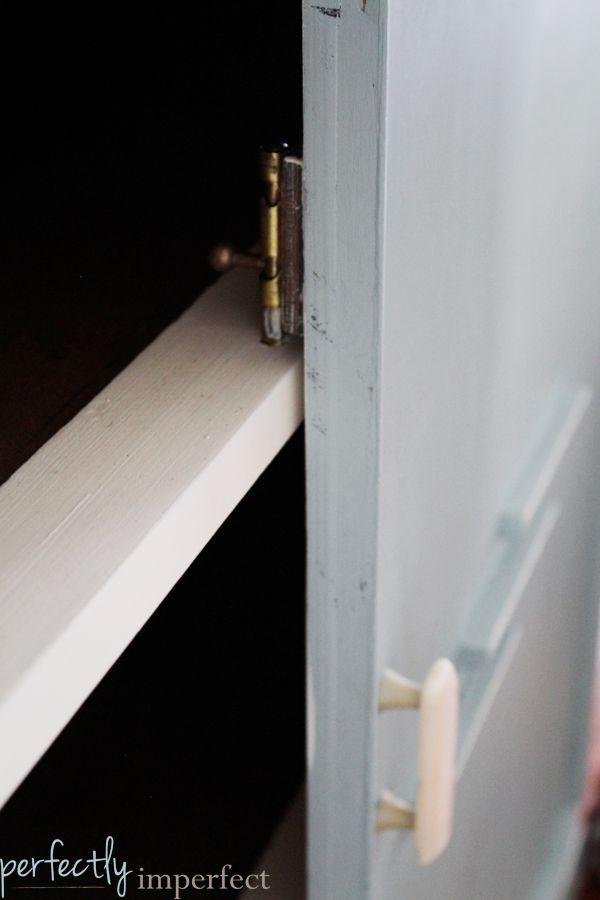 The cabinet has a really cool structure, too.  I love the locking hardware on the inside…have I told you locks on furniture make me feel like I'm inside a C.S. Lewis novel??
Or maybe that I'm hanging with Robert Downey, Jr., err Sherlock Holmes?
The inside was in good shape, so Anna Lauson helped me paint the insides of the drawers/doors, and just the trim on the shelves.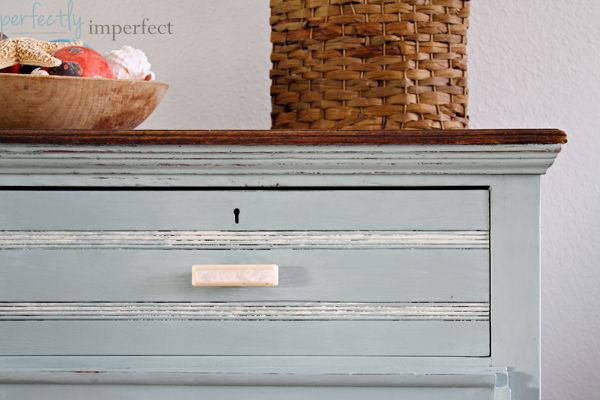 I happily left the top as is–and I have to say, this is one of my favorites….and I've painted a lot of furniture.  It's just groovy.
You know what I mean, baby??
**Linking to TipJunkie's Handmade Link Party