Thanks so much for all of your concern & comments after part 1 of our trip of a lifetime.  No worries, everything turned out just fine!  I'm pulling from my journal to tell you about our trip so I won't miss any feelings I was having as we hopped from port to port.  I hope you'll enjoy hearing about our travels…Italy & Greece were absolutely beautiful and both places inspired me beyond words.  I can't wait to share moments of the trip with you all!
********
Turns out, the Lost & Found folks in Venice were way less helpful than the Air France folks in Paris.  (P.S. it's not a dis on either company/city; I'm sure we just caught the wrong people who were probably just having bad days of their own.)  We were told that maybe when we would look properly, it would turn up.  Matt asked if we could call the plane—"um, no, you just should have told me earlier."  Oh, okay, well, that's not something we can control now, so what can we do???  
In a nutshell, the folks finally got in touch with the plane.  Our row was checked, but alas, no passport.  We asked if just possibly they could check that whole section of the plane or perhaps, the floor.  You know, just any possible place on the planet it could be.  Outside, I was trying to remain calm for Matt, who was heartbroken he'd made this mistake.  That's all it was, though.  It could have been either of us, so there was absolutely no point in making him feel bad for it.  Inside, I was screaming, crying, pouting, stomping my foot all the way through the unforgiving Lost & Found floor.
The folks with Holland America, our cruise line, were absolutely amazing, though.  A sweet lady, Agnesse, came to our aid & began talking back and forth with the airline staff.  We even filed a police report with the local police.  At least two things were known now.  One, If it was possible to find the passport, they would.  And two, with no passport we couldn't board the ship.
*****
Once we were escorted to the Nieuw Amsterdam terminal, after 30 some odd hours of travel, we were introduced to the lovely Simona, an Italian goddess, really.  She quickly informed us that while we couldn't board our ship with no passport, she would arrange for us to stay in a centrally-located hotel, and she would begin communication with the airline.  She was on it.  There was also no embassy in Venice, but we could take a train to Rome (with no passport) to see the embassy on Monday morning.  To be honest, I wasn't too excited that we would miss the ship's embarkation, but at this point, I was glad to have someone local (and helpful) on our side.
She assured us the process would be quick and simple, and since she lived in Rome, she would be joining us at the Embassy if necessary.  After that, we would map out where to meet the ship.  That's right, we were going to catch up to our ship!!!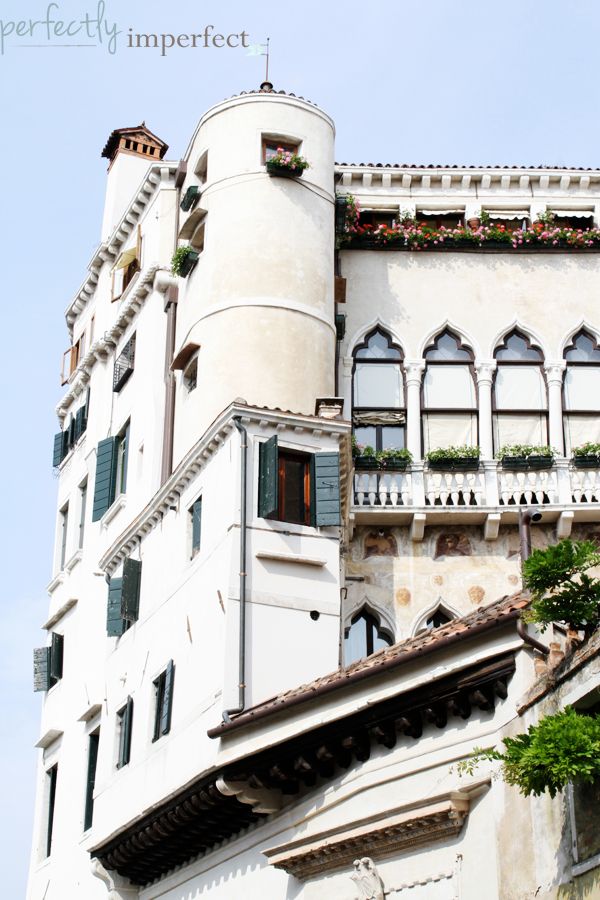 Knowing this helped us relax a little, laugh a little, and enjoy our evening together.  The water taxi took us into Venice, and the glorious sites certainly took my mind off passports, police, and the lady at Lost & Found.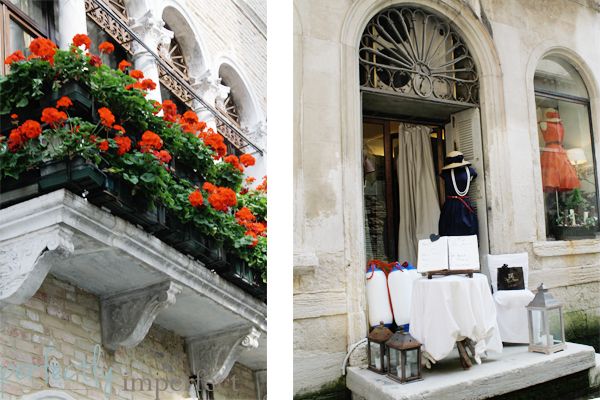 We were in Venice!
******

Venice can only be described easily as one word…Romantic.  Its sea-green streets and cobblestone alleys call to the poet in each of us.  The waterways inside the city are quaint & charming, while the Grand Canal boasts famous sites like the lovely The Bridge of Sighs.  Taking the gondola ride had to be the most romantic thing we did.  My favorite, however, was sitting in the Piazza outside of St. Mark's Square to share a slice of real Italian pizza & people watch.  Sitting here with Matt, knowing we might not quite be on the trip we had planned, I knew I was here for a reason.  It's been quite refreshing, really, to completely disconnect from our "normal life" and fall head first into a dream (even if the dream is somewhat stressful).  Relying on each other comes with sticky situations, and when we fell into bed after a scoop of Italian gelato, I knew he was mine and I was his and that's all that really mattered.
*******
I awoke the next morning in our tiny hotel room, realizing, no, this wasn't a dream.  We planned on grabbing a bite of food if we could manage before it was time to head to the train station.  Simona had called us back 3 or 4 times after checking on the plane again and again.  No passport.  She told us her last call would be around 10 a.m., and we knew it was over–it was time to book the train tickets, head to Rome, & wave goodbye to our ship.
We walked up and down winding cobblestone alleyways, popping in and out of little shops, and even buying some Venetian-made Murano glass pendents for our mothers.  We wandered aimlessly, and finally landed back at our hotel for a quick lunch.  Ravioli for me & lasagna for Matt.  It was honestly the first full meal we'd had in over 36 hours–and it was amazing.  We were just walking back into the hotel when Simona called.
Matt said carefully, "They did???  They found it?"  Glory, glory, hallelujah.
Someone had found it on the plane while it was in Paris–meaning if Lost & Found lady had let us look, we could have had it safely in hand & boarded our boat.  Oh, well.  C'est la vie.
Next, we waited for Simona to see if the pilot would agree to bring it over on the next flight.  There was little to no hope of actually catching the ship, but at least this way we'd only have to fly once to catch up.  Around 12:30, she let us know–the pilot signed off and Matt's passport was on its way to Venice.
P.S.  This whole time, I tried not to even dwell on the fact that it could very well be someone else's passport we were getting ready to welcome with open arms.  I just didn't have the nerves left to worry about it.  There was also no guarantee the boat could wait on us.  They might be there if we got the passport, it might not.
We grabbed our bags from the front desk, called a water taxi (that cost us 180 euros), and made our way to the airport.
Oh, and Matt slipped and his brand new sunglasses fell into the canals below.  This. trip. is. cursed.
We got to the airport, and long story short, after waiting what seemed like an eternity, while holding a hand written sign for our savior-pilot, a sweet Italian girl named Elisa called our names.  Turned out the passport was waiting for us at the Air France desk.  We were getting closer, I could just feel it.
On the elevator, she and Matt seemed all excited about something, and she was saying in her beautiful Italian accent how lucky we were, that the weather was so bad.
What?!?!  Yep, the weather was too rough to leave port and the boat would not leave until 5:00 p.m.!!!!!!!!  Are you kidding me?!?  Matt and I basically jumped up and down, and grinned from ear to ear.  We might just make our trip of a lifetime, after all.  Oh, and my lost bag was actually waiting on the ship.
After waiting another nerve-crushing half-hour, Elisa begged the lady at the counter to find the supervisor.  It was 3:30.
Another 10 minutes passed, and around the corner she came and in her hands was the most beautiful manilla envelope I've ever seen.  Was it ours??  I think we all breathed a sigh of relief at the same time–it was Matt's passport.
Well, Elisa saw us off in a taxi and he even got a big tip for speeding through little streets and alleys.  The terminal was closed, but the gangway wasn't.  Folks, it was 4:20 p.m. when we boarded our ship.
We walked up to the gangway with all of our bags, and the crew just busted out laughing.  Apparently, everyone knew all about us, and could not believe the lucky streak we'd finally hit.  I wasn't quite ready to laugh about it all, but almost.
They greeted us warmly, immediately taking our bags and asking if we'd had anything to eat.  Within a few hours, the stresses of our crazy travels were melting away, and within 15 minutes of boarding the ship, we were in our stateroom, collapsed on the bed and enjoying the view.
I thought to wrap up each port we visited, I'd tell you a few of my must-see's in case you and yours might visit one of these places someday soon.

Favorite memory:  Sitting in the cafe in the Piazza San Marco.  A must-do for people watching and taking in ancient architecture.
Food:  Pricey, but good.  Try to grab some pizza off the square, and Cafe Eden is a must for gelato.
Go back to stay??  Um, well, it's Venice, so yeah.  BUT, it was pricey and a day or two here would be great for anyone & I'm thankful to have seen it the one time.