Well, hello, my friends!
I'm back in the land of the living (more on my weekend tomorrow), and I'm excited to bring you some great news this morning!
You know Overstock.com, right?
Yeah, me too.  From throw pillows to furniture to the huge sisal rug in our dining room, Overstock has been there for me.
I have a confession–the minute I see something I want in a major shelter catalog, I search here first to see what I can find at a fraction of the price.
The folks at Overstock contacted me to tell me they were featuring me as a favorite decorating diva blogger–I was quite shocked and honored!  They're also celebrating Mother's Day–head over to their sweepstakes to enter to win some great prizes!
The good news for you guys??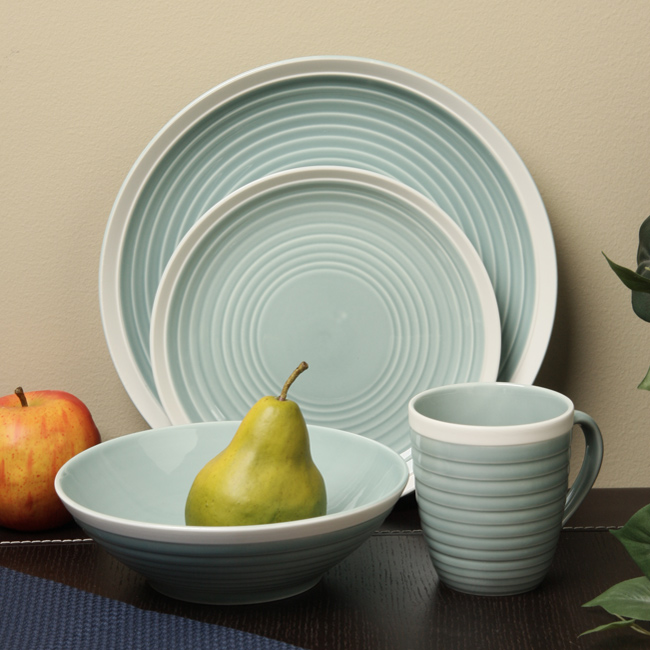 They're going to give one of you lucky folks a 16 piece set of this beautiful aquamarine dinnerware!
I love it….and so thankful that they are sharing one of their deals here with us!
To enter to win, simply enter a comment on this post between now and Friday, May 4, at 9 p.m. CST.
Thanks again to Overstock for the shout-out & for their generous giveaway!