1.  I never feel more at ease or more inspired when I'm on the water.
2.  Or maybe it's who I'm on the water with.
3.  Little toes and ruffled swim bottoms make my heart skip a beat.  Only if the ruffled bottoms are on my baby girl.
4.  We're only  2 hours from the gulf–and I'm officially resolute to head there more often.
5.  Ava is c-c-crazy over the sand & sea.  Just like her mama.
6.  Grayson decided the sand was edible this time.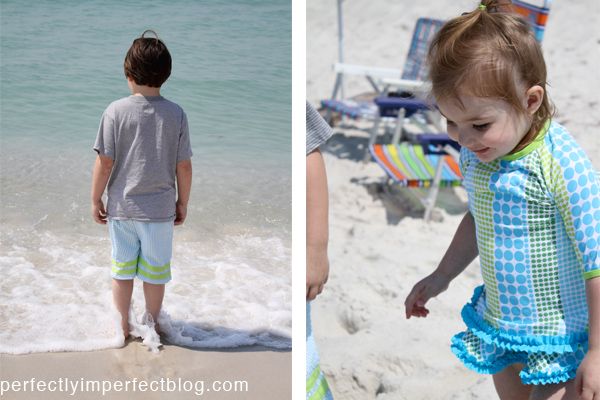 7.  The day always starts the same: everyone tip toes to the water's edge to test it out.
8.  Matt is sort of allergic to the sun.  He hides out under a tent all day.
9.  Mama is expected to build sandcastles & jump waves.
10.  Oh yeah, there's lots of big waves.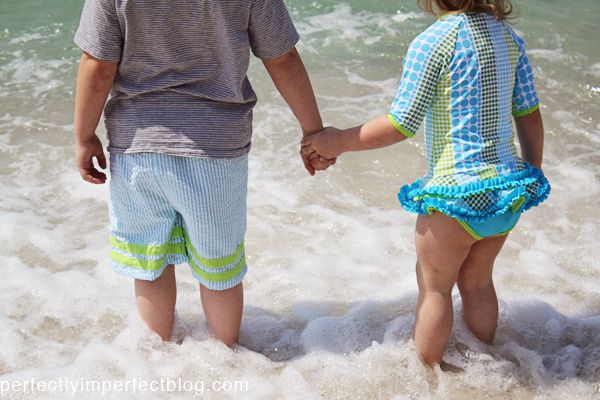 11.  I'm afraid of sharks like most people are afraid of spiders.  Or snakes.  Or most anything you're more likely to encounter than a lightening strike.
12.  My children seem to bond on vacation–everything is exciting & no one else around is cooler than their big brother or little sister.
13.  Their newfound friendship makes me H-A-P-P-Y.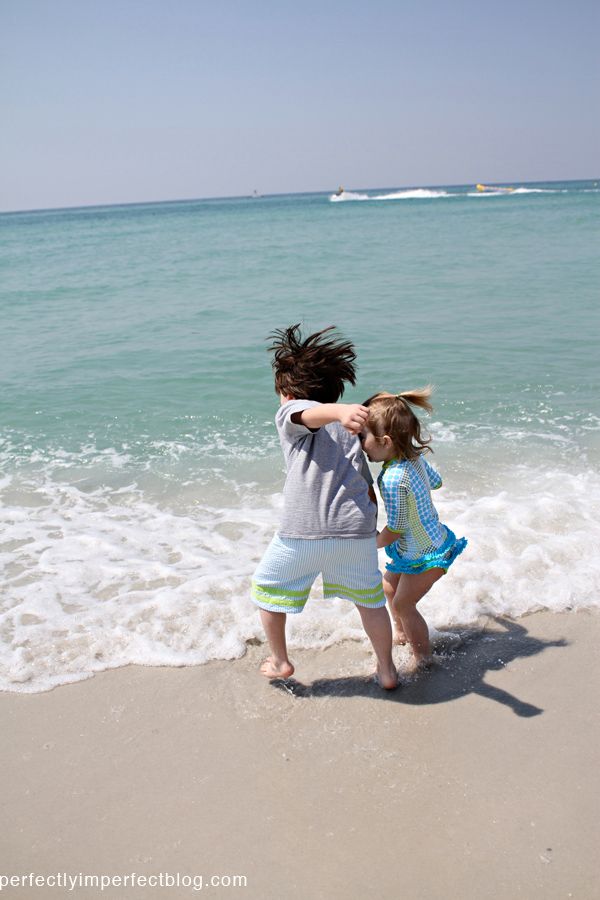 14.  After, oh, say 3 minutes ankle deep in freezing water, my lovin-each-other-children officially go for it.
14.  Which means mama goes for it.  Freezing water and all.
15.  Sand is like some kind of virus.  It finds its way into all parts of the body and takes completely over.  Eeww.
16.  I don't really mind the sand.
17.  Matt minds it, though.
18.  I'm, therefore, on sand-ridding duty.
19.  Seafood should be a staple in all states, seaside or not.
20.  Looking at the ocean reminds me of just how small I am.
21.  And my little ones seem even smaller.
22.  My desire to protect them multiplies each time I see their little feet approach the vastness that is the sea.
23.  We already booked a beachside house for a week this summer because we could hardly bear to leave.
24.  I started another book on our trip.
25.  Better get back down there so I can finish it.