My hutch is a beast to paint by hand.
Between sick days for the kids, sick days for me, travel days for Matt, and well, normal life, I've been painting it in bits and pieces for the last few weeks.  A day here, a day there.
This is no paint-a-dresser-in-the-afternoon kind of project.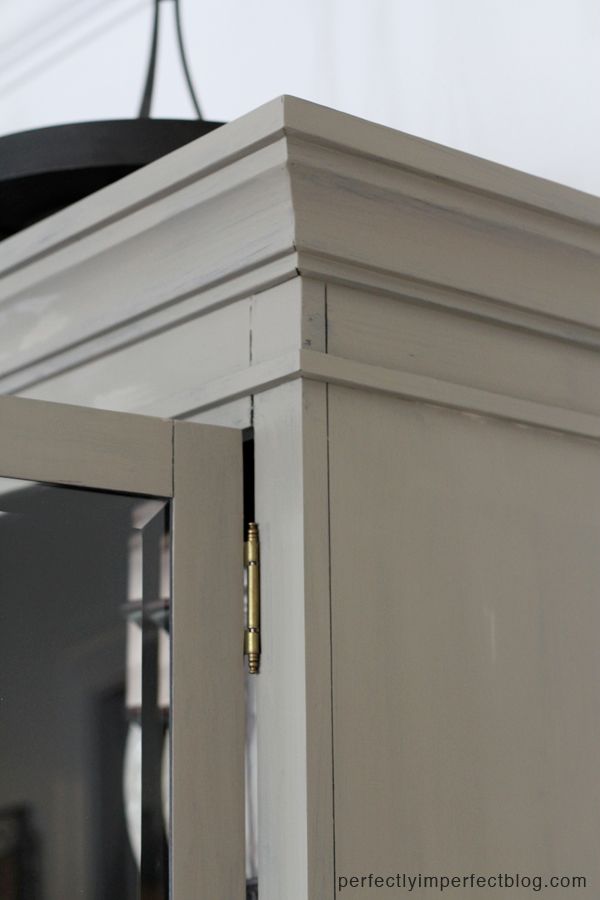 After one coat of Annie Sloan's Chalk Paint in French Linen (one of my VERY favorite chalk paint colors), here's how she was looking.
I'm trying to work through my hoarder piles furniture collection and take some things to Troy Antiques to sell–it's been fun getting my hands painty again & filling my days shooting videos and stills for you guys.
While I break on the final stage of the hutch, I thought you could help me with the "what color do I paint the inside dilemma??"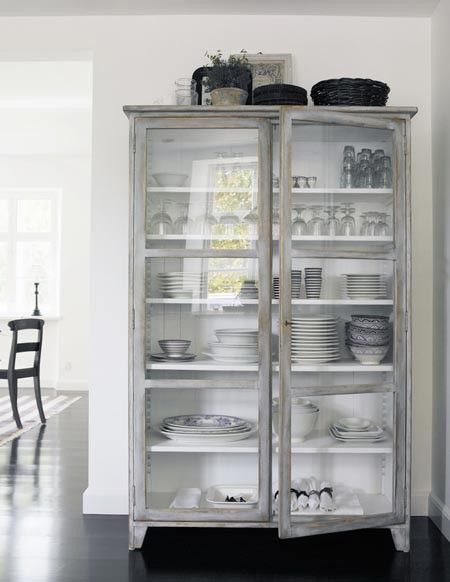 My gut choice is white.  I love a white inside…it's bright, and everything looks great against it.
This color gray is almost identical to French Linen–and I'm still deciding if I'll be sealing it clear or tinting some wax to layer the look a little.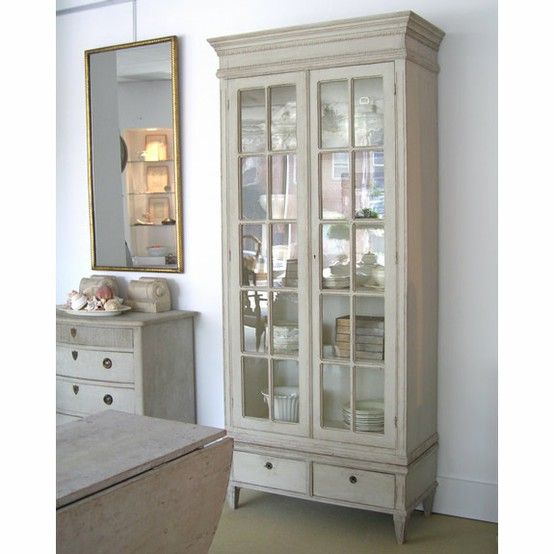 See what I mean?  A white inside would be lovely.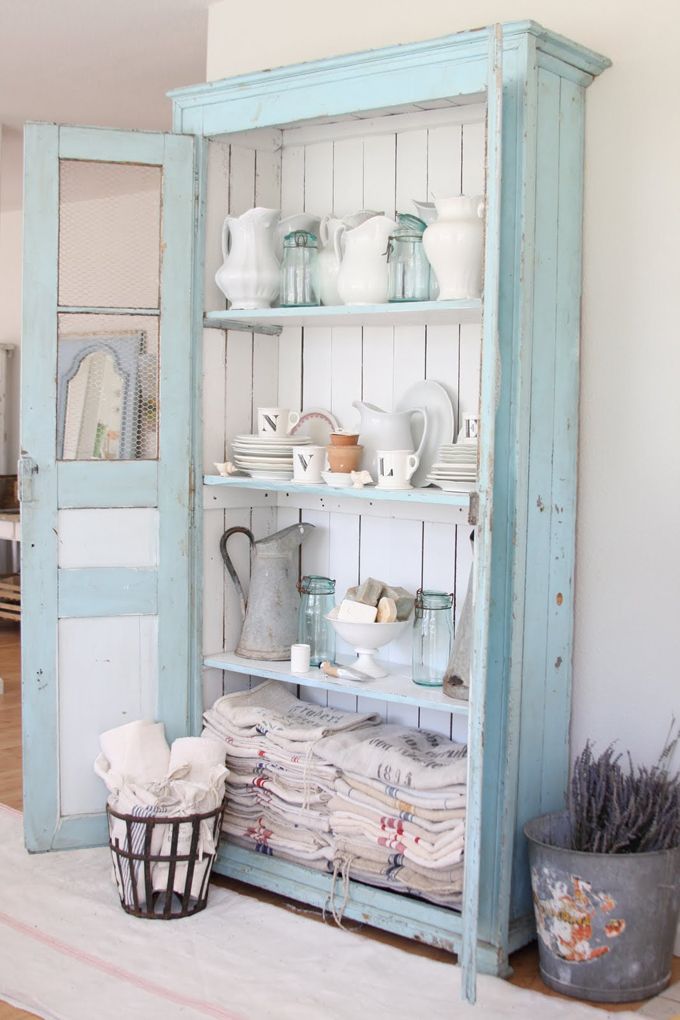 It could even be dreamy.
P.S.  Maria, your cabinet gives me the best kind of goosebumps.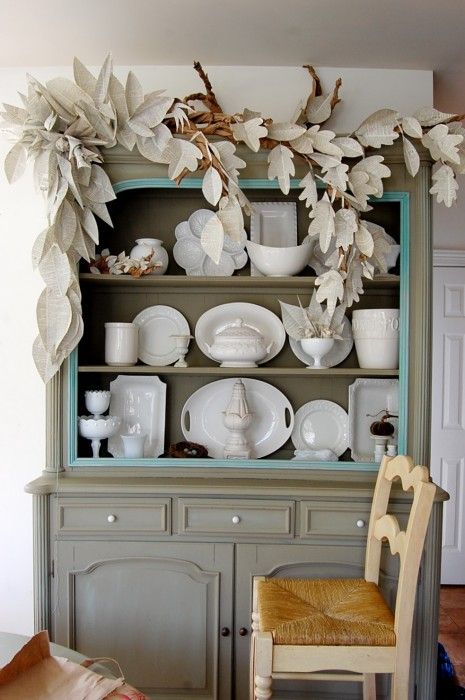 We could also go same color–seamless, classic.  Plus, all of my white dishes would look great against the french linen.
P.S.  Nester, your hutch and bookpage garland give me the best kind of goosebumps.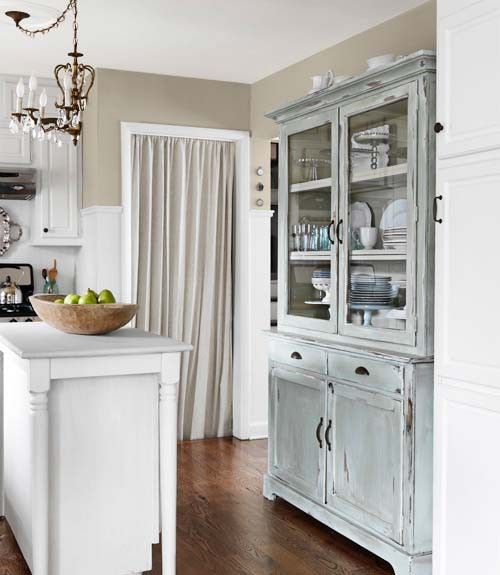 And while I don't know that I'll distress the piece, I know I can't go wrong matching the insides with the "outs."
P.S. Jennifer, your distressed, layered gorgeousness gives me the best kind of goosebumps, too.
I can totally see a color in there, too, though.  Maybe not tangerine, but it sure is POW-erful, if you know what I'm sayin'.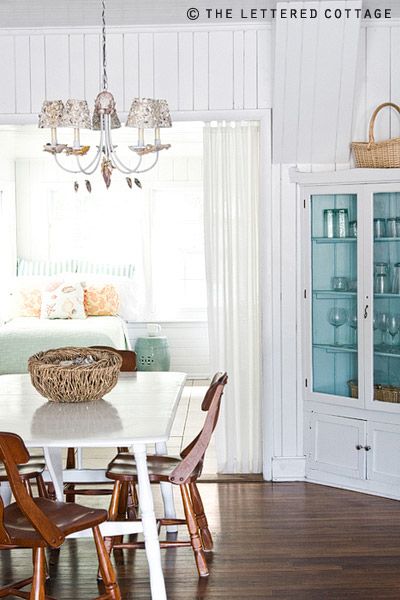 I totally see a lovely blue/green peeking out from behind the subtle gray (and I do have a whole lotta white in my house).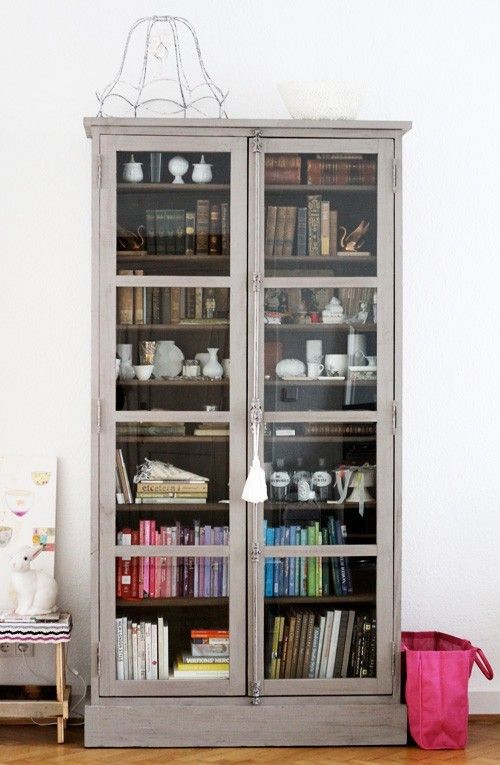 OR….we can call it a day and keep the inside black.
Oh dear.