If you've ever had your family photos taken with little ones in tow, you know what a feat it is.
We know the same.
It's why I'm going to show you way too many of ours.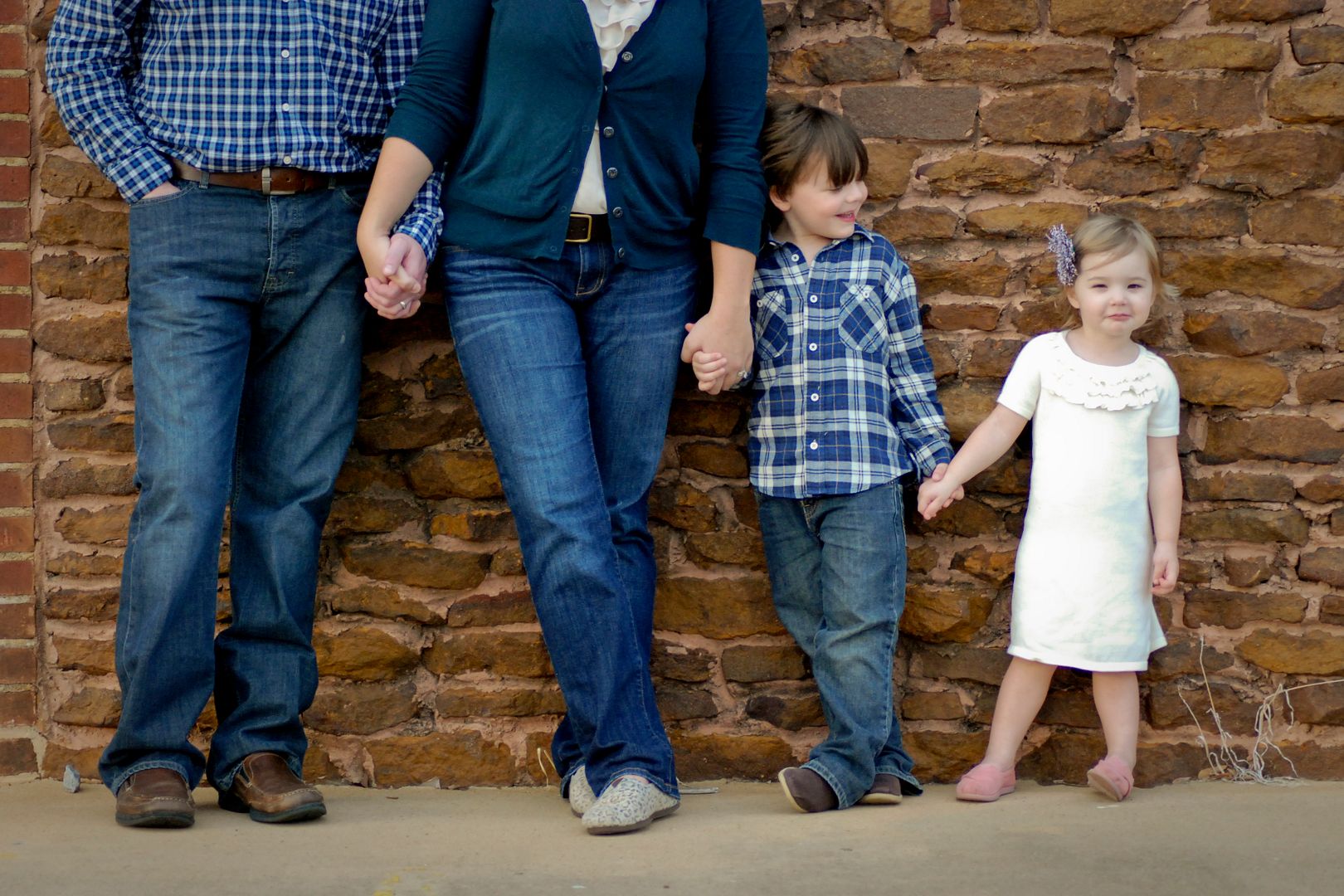 It was hard work to get these, baby.
Because as I'm sure Lauren (our brilliant best friend/amazing photographer) would agree, we got one good snap for every 10 crazies.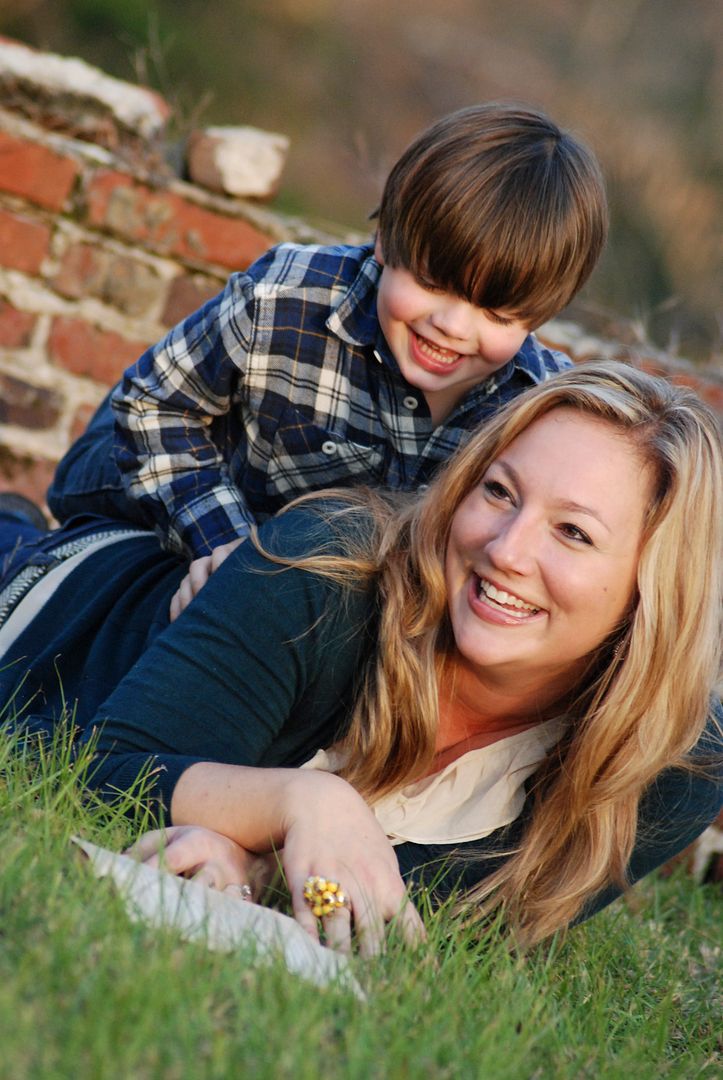 But then we'd get a great one.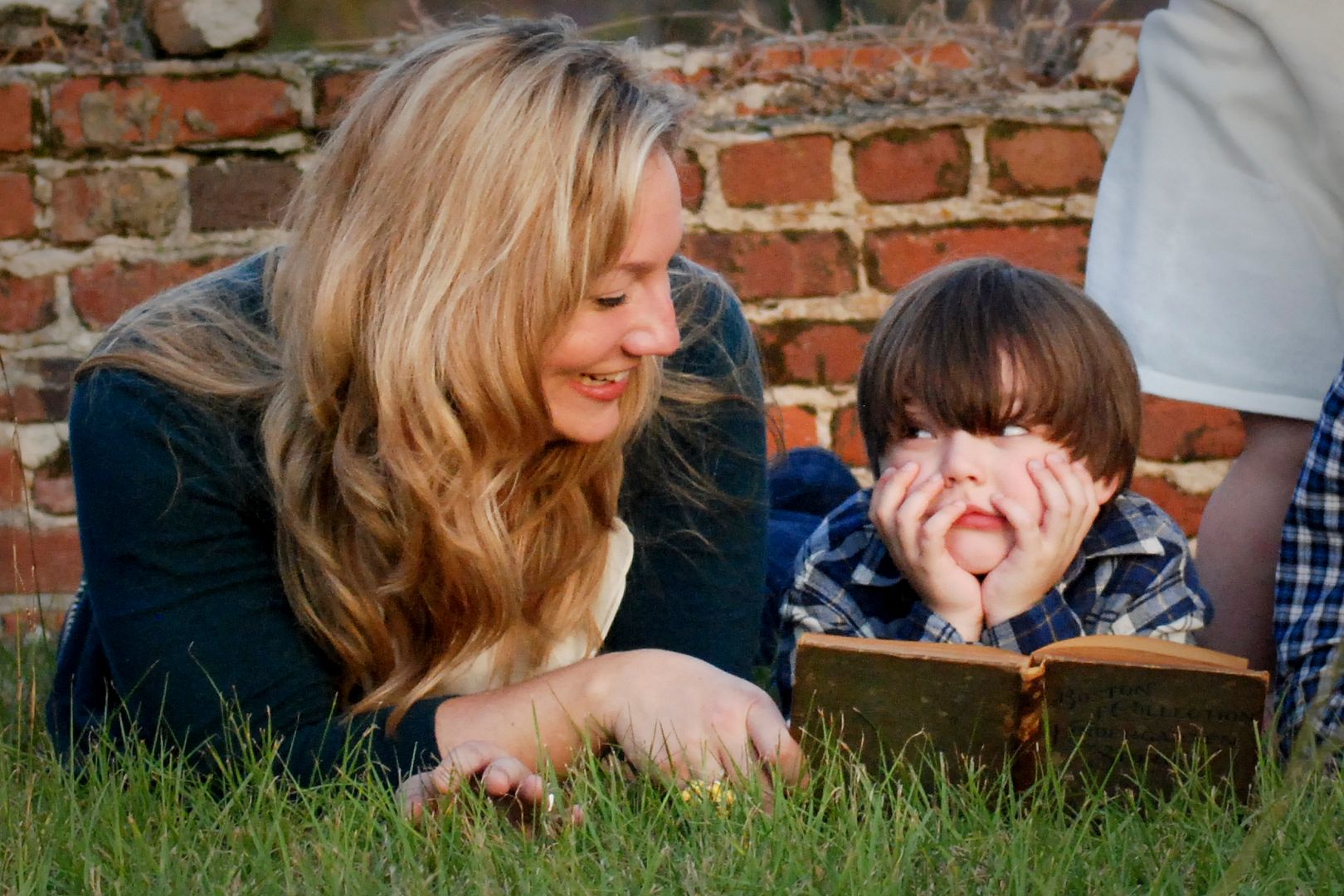 And we'd get another crazy.
Let me tell you something:  you learn a lot about yourself on picture day.
I went into it thinking it would be all loosey-goosey fun, and really, all I did between every great shot was grit my teeth and discipline children.
Oh yeah, totally cool mama.
There were plenty of fun moments.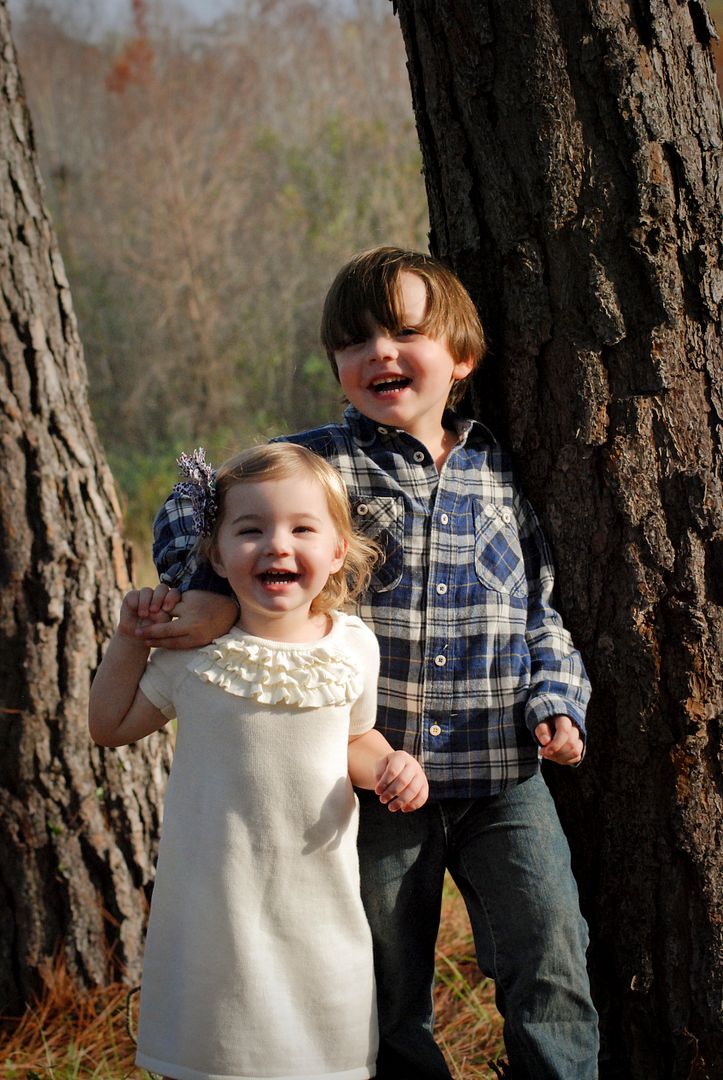 And definitely lots of sweet moments.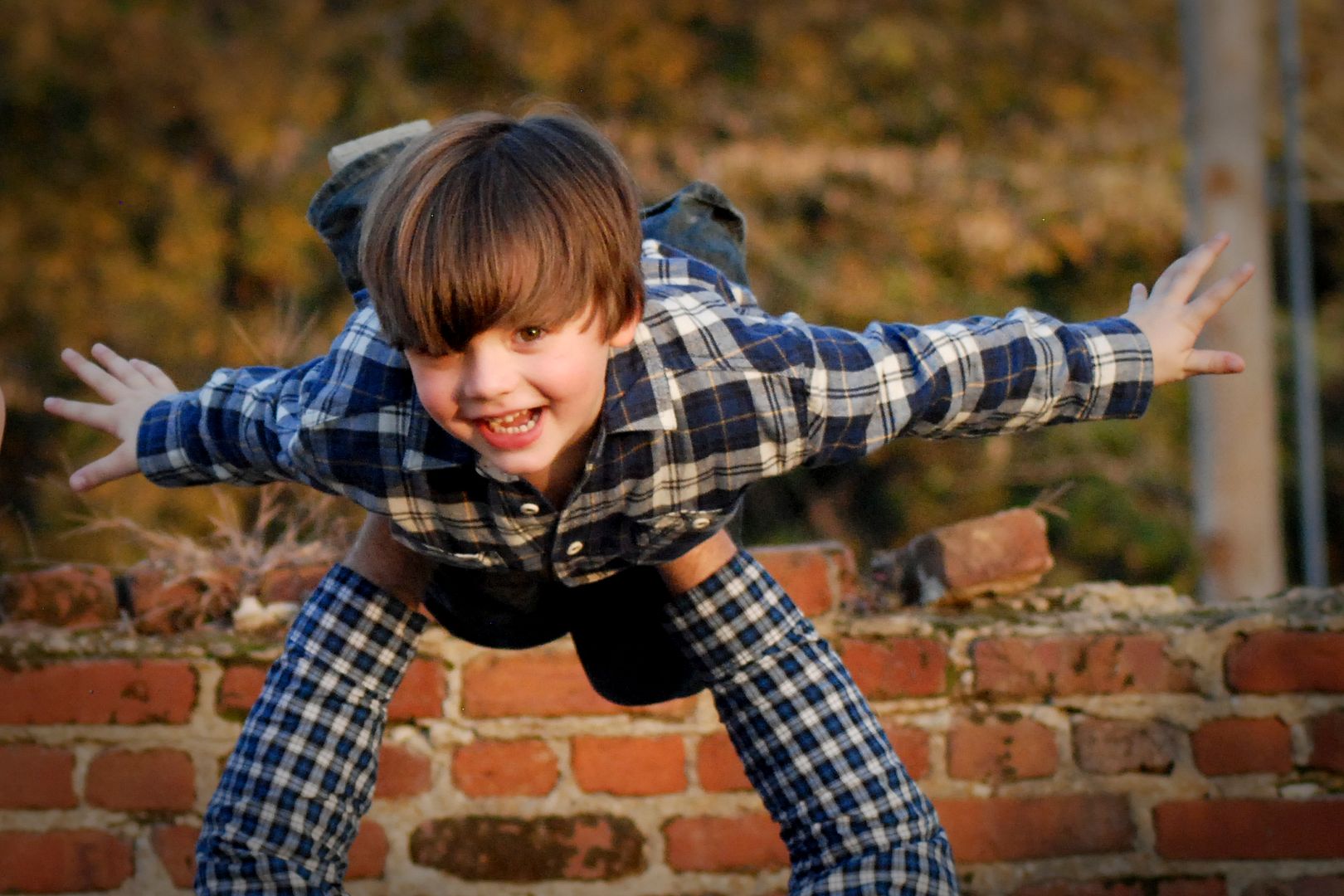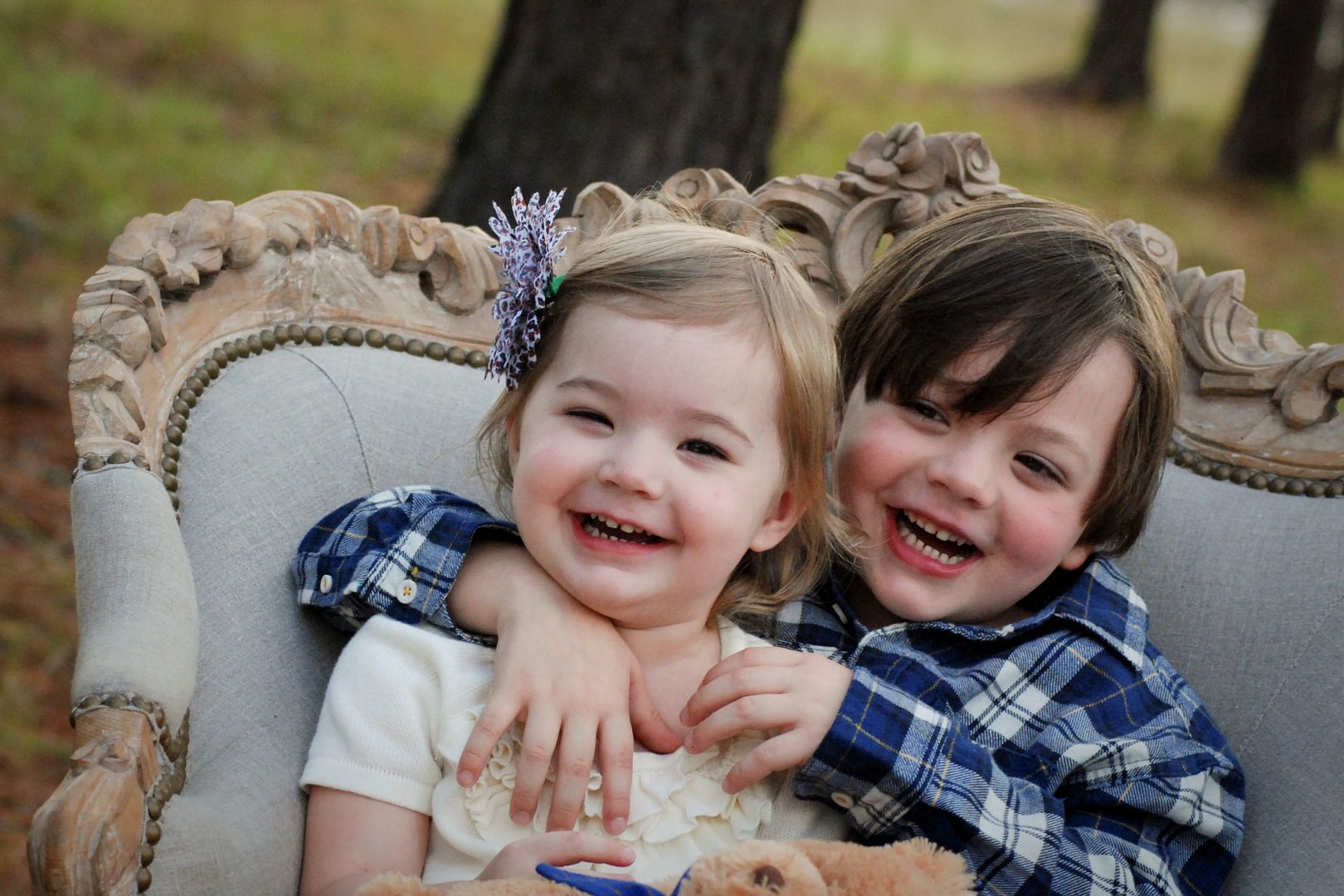 I know I'll cherish every one of them for years to come.
And wonder silently why Matt was the only one not wearing Toms.
I feel just a bit lighter when I see this one.  Unabashed laughter.  Complete joy.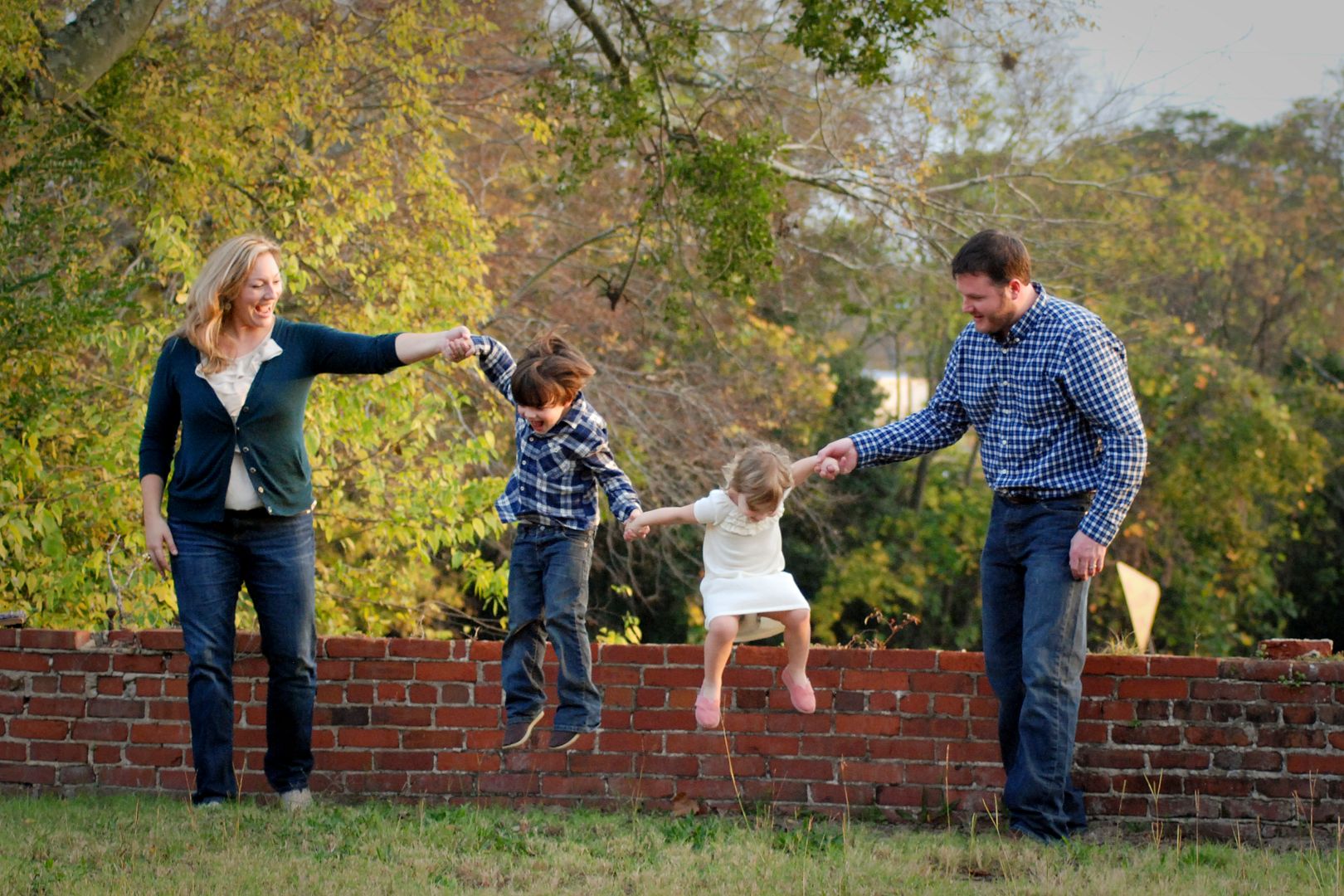 I feel a bit regretful when I see this one…did I have to do a mini-squat just because the kids jumped??
10 crazies : 1 good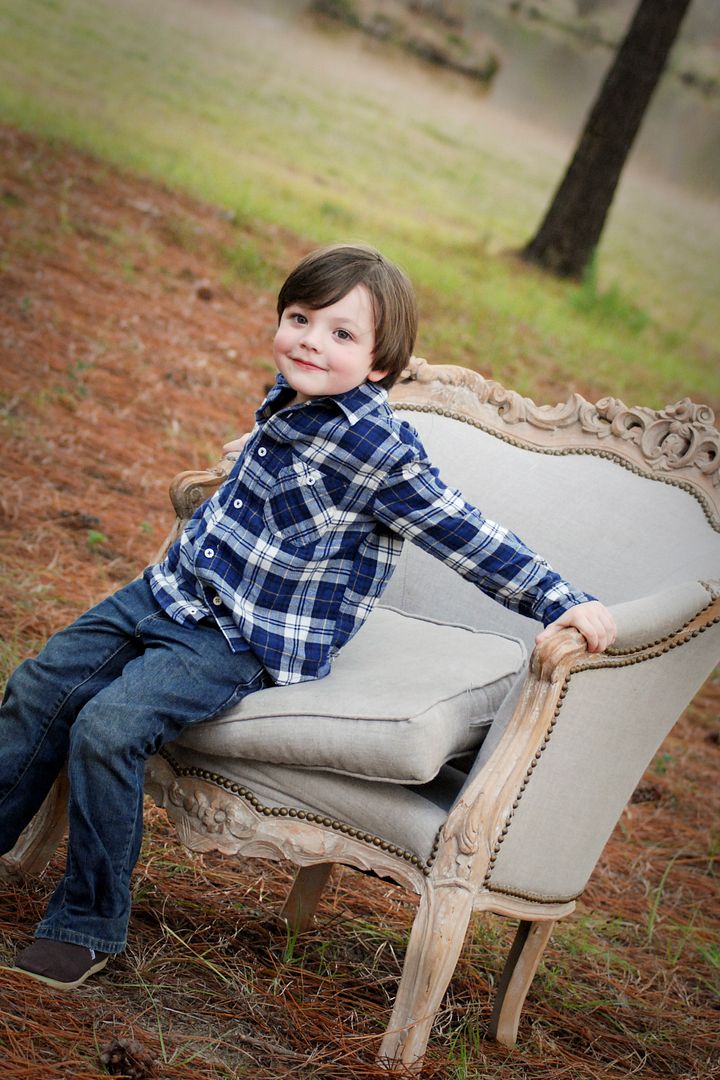 I've never loved my boy more.
Or my french chair.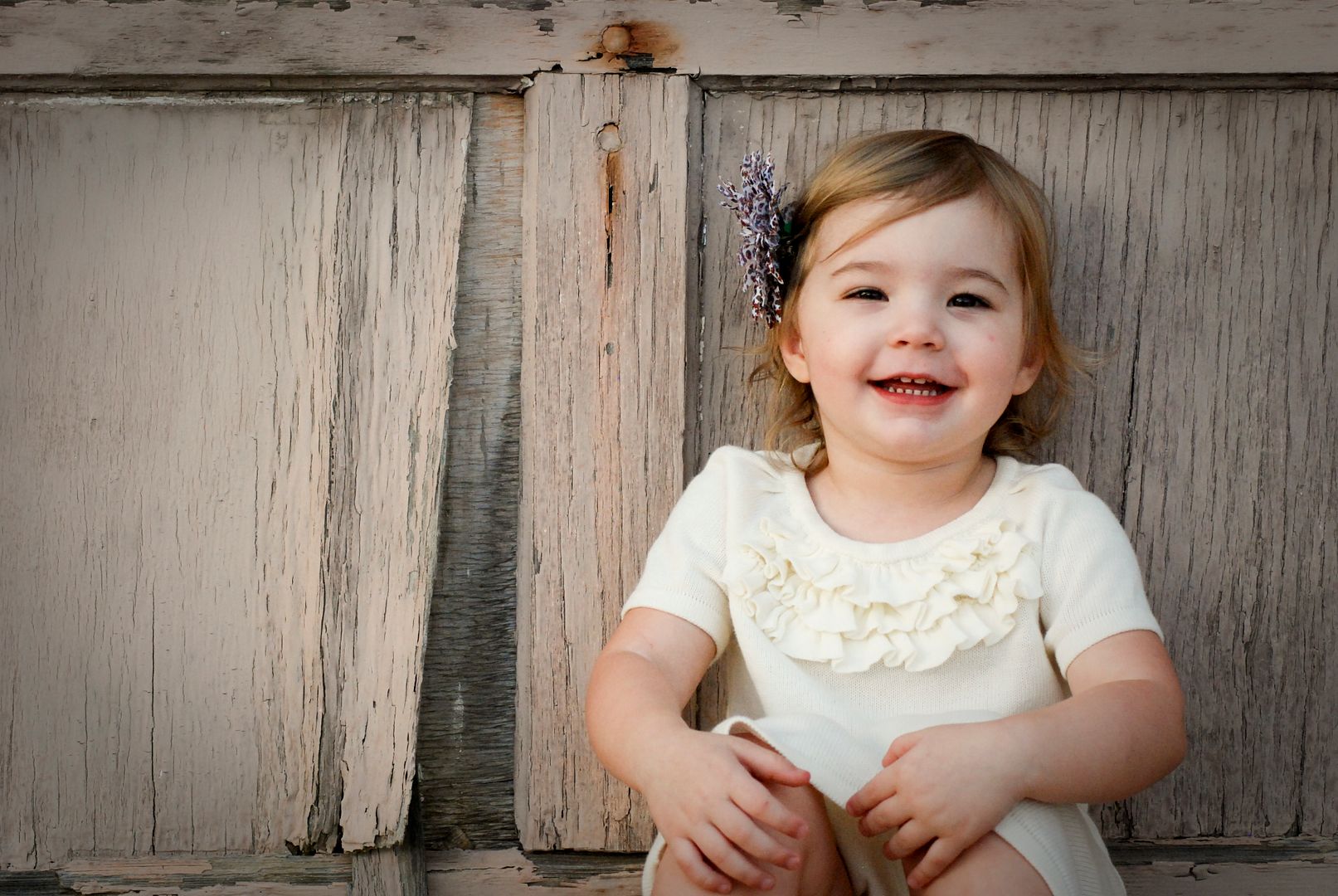 And the girl actually wore a bow for a couple of hours.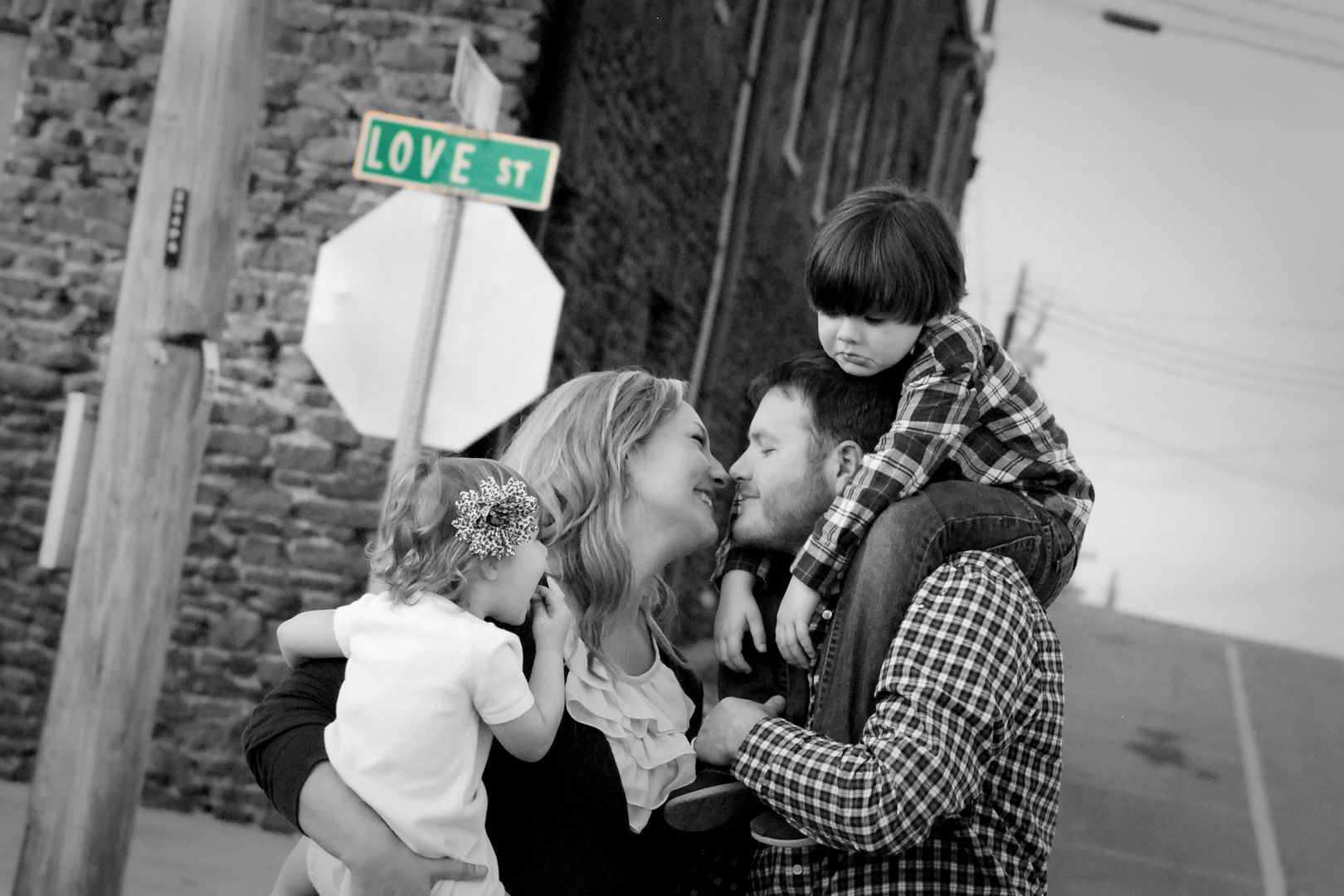 Having your photos taken soon with the tiny tots?
Wear one outfit, don't go during nap time, take a bottle of water & fruit snacks for munching.
Don't expect a miracle.  Relax.
Buy the fourth pair of Toms.
Tickle them & good things will happen.
Nix the mini-squat.
Hire/adore/thank/beg an understanding photographer–they won't walk out on you when you grind your teeth for the 54th time.
Find a sign that says, "Love St" and you've got photography gold.
And don't convince yourself you'll all be loosey-goosey.