It's that time of year.
I can just smell the cedar, fir, and cinnamon in the air.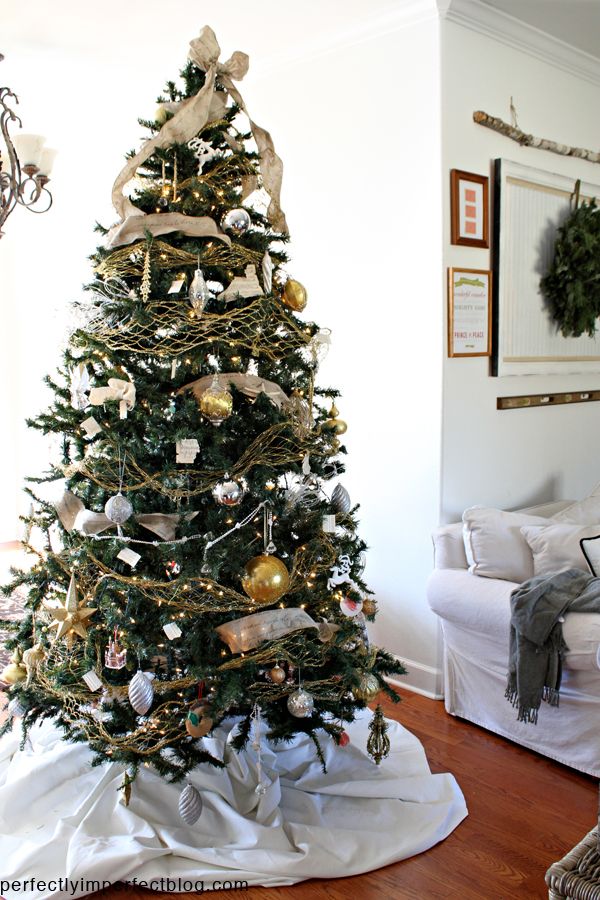 Merry Christmas, y'all.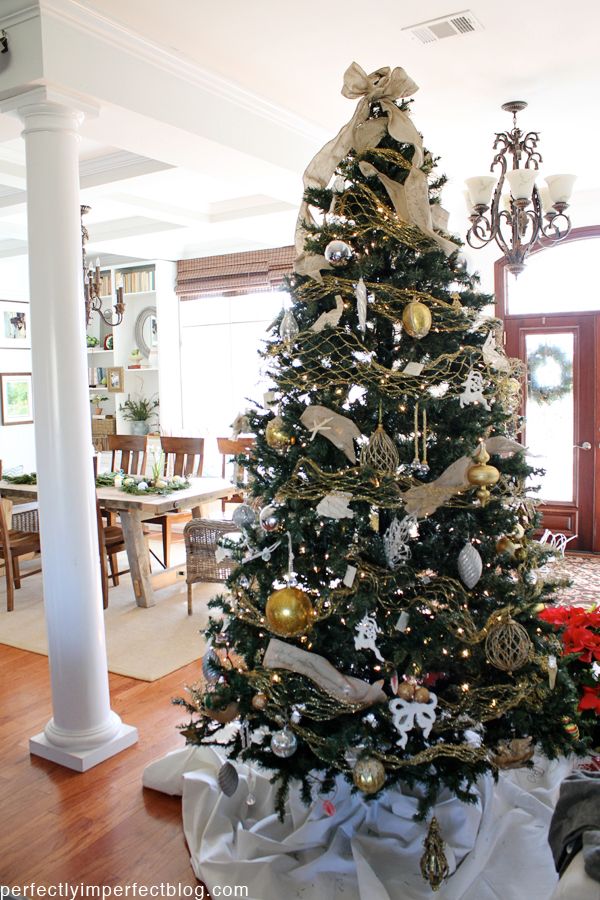 Our halls are (mostly) decked, and yes, it's the 14th and I'm still going.
We're not going crazy, but we're definitely putting a subtle touch in each room.  I've also spent much of the month purging our messes to make room for more come the 25th.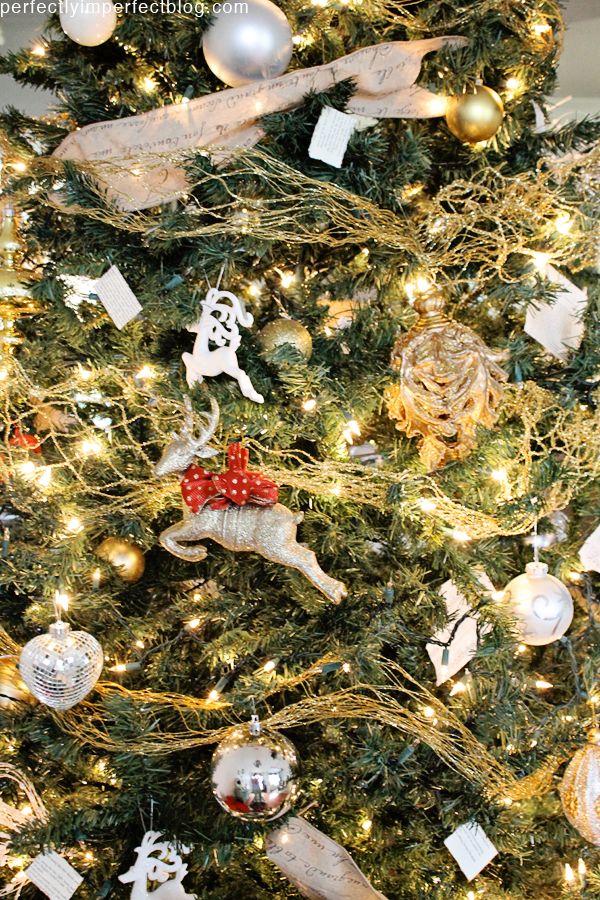 I really, desperately, wanted our Christmas decor to fit in with the rest of our home, and I wanted to pull out less.
And, I've always wanted all all white, silver, & gold tree.  It was my year!! Matt totally agreed because he was all over simplistic and bringing out less.  I only pulled out our white and metallic ornaments, and added in a few more finishing details.
I used pieces of vintage sheet music and book pages to fill in.  The kids truly enjoy stacking all the ornaments on top of each other.
It's their Christmas favorite.
But I'm not complaining.
I like the help too much.
Here's a tip for you: buy one roll of garland or ribbon you love (I bought Ballard's Document Brown) and cut it into several lengths to create swags of garland rather than wrapping the entire tree.
Big money saver, equally big impact.
The fam and I had a blast putting up the tree and all its trimmings.
Even if the ornaments feel a little claustrophobic.
*linking to Sarah's Holiday Home Party. Can't wait to see all the fabulous trees!!