What would you guys do with $2500 this holiday season???
Hmmm, well, there's the lights I want to replace, and maybe some hardwood flooring for Grayson's room…
or maybe just a nice bit o' savings.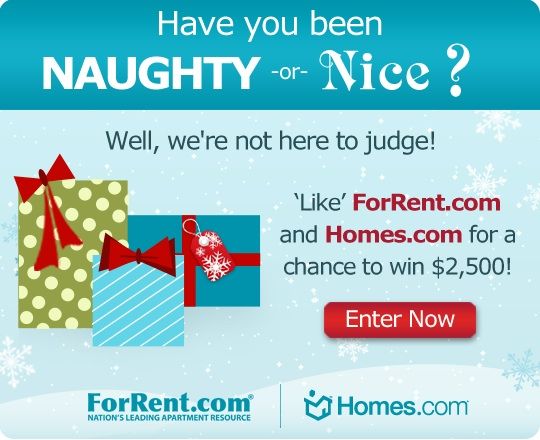 I physically couldn't pass up the opportunity to tell you guys about this awesome giveaway from ForRent.com and Homes.com.  From now until December 16, you have a chance to win $2,500!!!
Yep.
All you have to do is like Homes.com and ForRent.com on Facebook!!  Simple, right??
They'll also be giving away $100 gift cards weekly–each of their Facebook pages!  Be sure to head on over now before we all get even busier…I hope one of you wins!!
I think I can officially say it now: Happy Holidays!
🙂
*Homes.com has paid me to review their holiday contest and offer my opinion. However, I only recommend companies or services I believe my readers will enjoy…and I know you'll enjoy a chance to win $2,500!