A while back, my friends Rick and Lauren asked me to give them a hand with colors and style for our church's college student center design.
They're in the final stages right now (like went Ikea shopping yesterday!), and it has me thinking about the beginning and some of the ideas that were thrown around.
They definitely went with some of these colors, and their architect helped them throw in some more–I can't wait to see all the furniture and accessories…and I'm hoping I can do some furniture for them!
They are BOTH such servants, so giving of themselves and their time–I know this student center will be an extension of what they already are for their students: home.
While it may or may not look anything like any of this, I knew you all love to talk design, so I thought I'd let you see some of the ideas I came up with for them.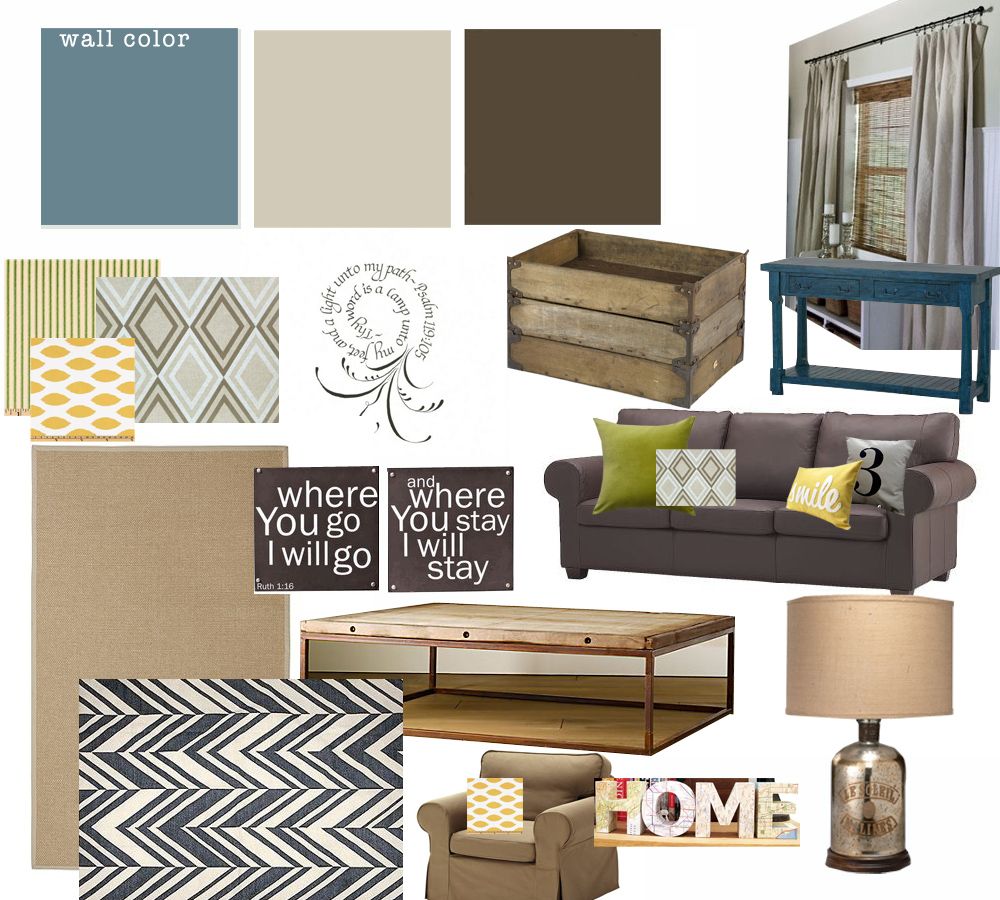 This was the initial living room design board.  Lauren wanted the living room especially to feel like home–casual, but classic, young, but not too trendy.  They planned on throwing some industrial touches in, and I loved all the ideas they were throwing around.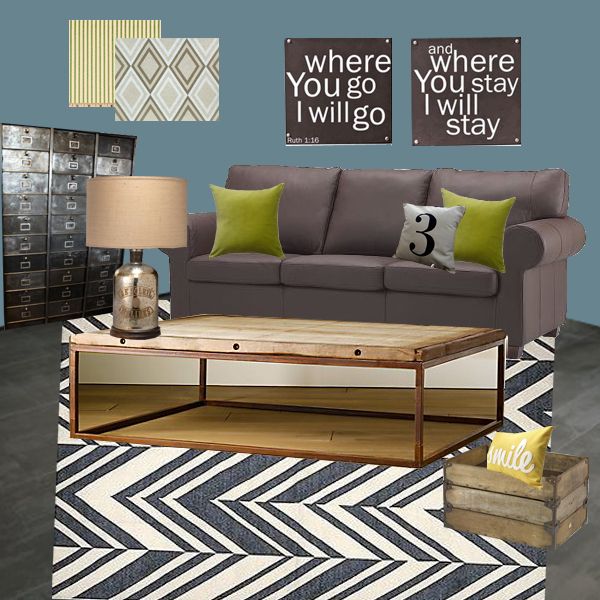 Just to give them an idea of the layers, I threw this (rough) sketch of a few room elements together.
The student center will have lots of rooms to design–an entry, living room, common space holding the kitchen, coffee shop, worship area, and some sitting areas.  They'll also have a study, Rick's office, and a separate living area for some of the students.

Here were some more ideas for the rest of the spaces…I love the idea of neutral furnishings and some neutral walls so that color and personality can easily (and inexpensively) be updated through the years.  They went with a durable chocolate brown tile to hold up over time–and I think they're really going to be happy with that!
I know Matt will be helping Rick build a sound booth for all of the equipment…and I LOVE that they'll be bringing tin into the mix.  It's an obvious choice when bringing in an industrial vibe, and the material alone has  such structural and artistic interest.
By choosing linen/burlap/natural fabrics as the base, Lauren will be able to add some color and graphic pattern easily.  And again, throw pillows and art could totally change the way the student center looks.
You don't get much more comfy/classic and budget friendly than Ikea's Ektorp collection.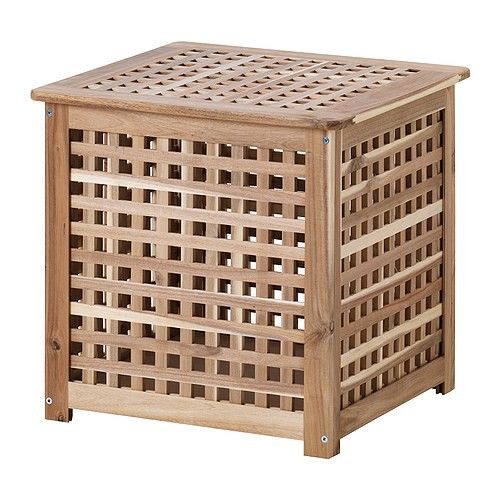 And I love this little side table with storage–perfect for keeping college clutter in check.
I love the idea of modern scripture art everywhere…there are so many options!  Including some Red Letter Words art is definitely a must…I just don't know which to tell them to get–Dee's work is moving and oh-so unique!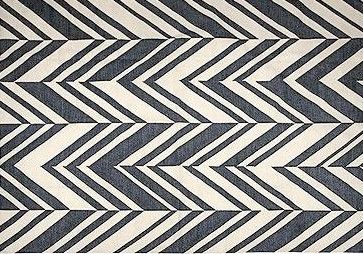 There is quite a bit of space to divide, and the first step to doing that will be using area rugs to define separate sitting areas/spaces.  I love the idea of using natural rugs, and throwing in some graphic prints like this one.
I know it's going to be a fantastic space, and I hope I was able to help a teensy bit–I can't wait to see all they bring back from Ikea and of course, I'll show you some pictures when it's all finished!
Hope you have a fantastic Saturday!!