It's 60 and chilly here this morning in Suwanee, GA.
I'm savoring the last drops of the first cup of coffee I've had all week.
I'm serious.  My eyeballs can attest to that.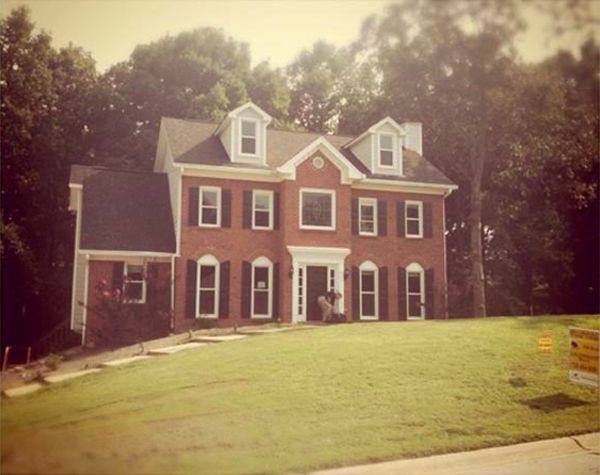 via The Lettered Cottage
We  (by we, I mean, me and Matt and your Lettered Cottage favs, along with an awesome crew!) have been here all week filming for their design tv show and it has been pretty awesome.
Pretty exhausting, too.
Which is totally fine by me.  Working 17-ish hour days was never on my bucket list, but the actual work is right up my alley.
I haven't cracked open a book, laptop, or read a blog since Monday morning, and I'm basically chaining myself to the computer this morning before I need to begin my many projects of the day.
So while I miss you, friends, I've not had much time to even think on it too long.
The big reveal is tomorrow and I can't wait to see how it all turns out!!  Gonna be amazing!!
And tomorrow night, I hope to be snuggling beside the cutest kids in the world….and writing to you very soon!
Happy Friday, friends!!