A couple of weeks ago, my Aunt Deb brought me a french provincial mirror and stool…and they were gorgeous.
The mirror wasn't terrible as is, but it felt very formal, and did have some sort of speckling on the finish.
Here's the thing…Aunt Deb hasn't told me what she wanted yet.  We threw some ideas around, but didn't settle on anything for it.
But one day, my hands were itching to paint, and inspiration struck.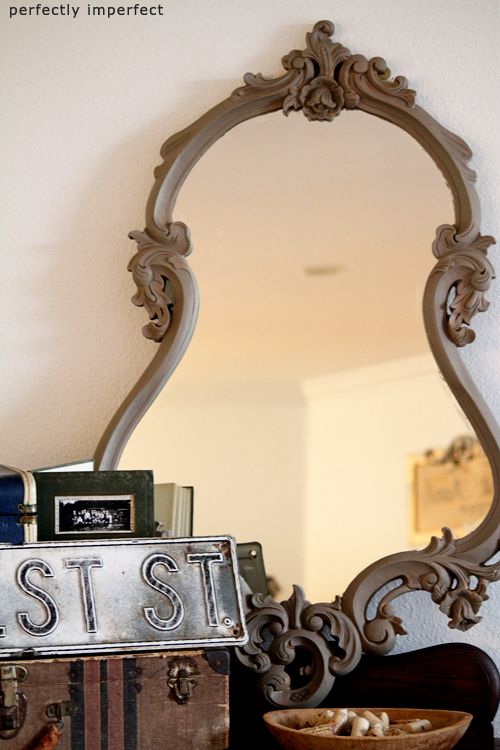 We'll see what Aunt Deb thinks….I hope she likes it!  If not, I can always repaint it.  🙂
Recognize this color?  It's a new favorite, and I'll send you details soon!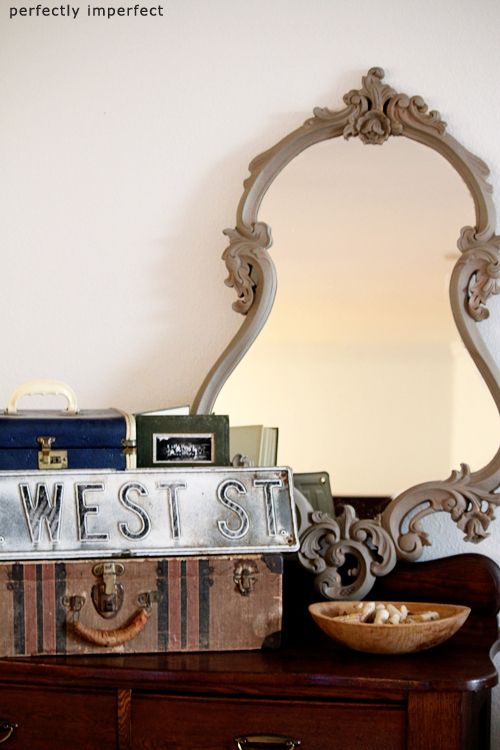 I love curvy and intricate mirrors done in chalky neutrals.  Such a beautiful juxtaposition, I think.
I painted thinner in some spots, dry brushed in others, so that the gold would fleck through.  I didn't feel the need to distress it any more, so it was sealed with a clear wax.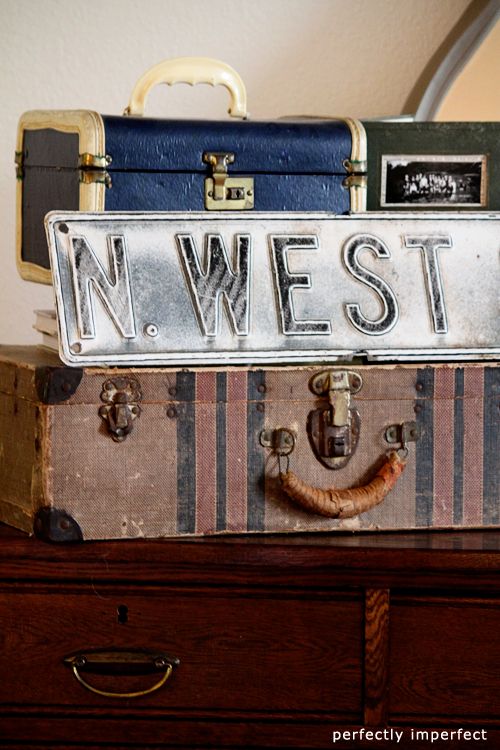 Speaking of beautiful juxtaposition, I loved staging all of these old vintage pieces right next to the lovely mirror.
Especially this vintage sign I scored recently.  It's going to hang in our newly painted living room (which you'll see soon), because West has a certain ring to it around here.
I found this beautiful book at Gaslamp Antiques in Nashville (where I also found the sign), and that place is A-MAZ-ING.  If you're ever in Nash-Vegas, you've got to stop by.
 Did you notice the title, which is perfectly placed, by the way?
I couldn't have said it any better myself.
😉