Morning, friends!  I'm making my way through the All Things Furniture Party links and they are amazing!  If you haven't linked up yet or checked it out for some major inspiration, head on over here!
If you're anything like me, you'll be gearing up for some Fourth of July celebrating, cooking out, swimming, and enjoying some fireworks.  I, myself, am a fan of the fireworks.
We have this little lake down near my parents' house, and I remember as a little girl, our whole extended family would park our cars on the dam, pull down the tailgates on a couple trucks, and shoot firecracker after firecracker over the water.  It felt magical to me, and I wish I could have appreciated how special it was to have an entire family in one happy place.  Fun memories for me.  🙂
We'll be spending some time with my brother and parents and the kids are literally lined at the door to go to Nana's for swimming…hence, a short but sweet post this morning.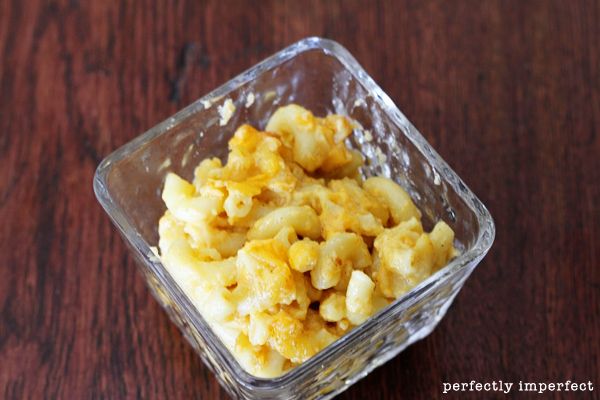 You see that cheesy goodness up there???  Well, that, my dear friend, is the best mac and cheese you've ever put in your mouth.
Alas, I cannot take credit for the recipe, but I can say that I whipped up a fine batch of it a couple of weeks ago.  It comes from the genius of family cooking herself…the Pioneer Woman.
If you're looking for a knock-their-socks-off recipe for the fam this weekend, look no further.  This mac and cheese starts with a roux….that is basically working flour, butter, etc. into a cheese gravy/sauce/perfection that will send your head spinning.
And it will have the kiddos doing this.  I literally caught this in action while I was shooting the macaroni for you.
Um, yes, I take pictures of everything for you guys.
Here's to yummy food, summer fun, family, and Freedom…what are you and yours up to this weekend?