Remember that wacky shopping trip I took with a shady lady?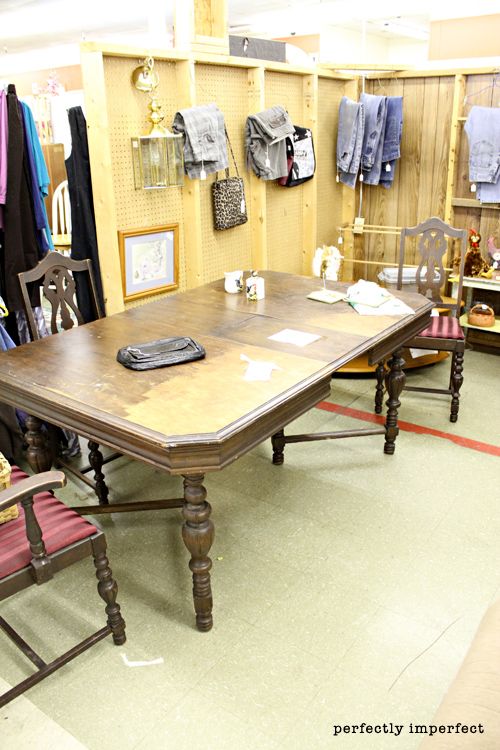 The one where I found this beauty??
I couldn't wait to get started on this one.  I loved the turned-leg style and everything was in pretty good shape (other than the obvious damage to the top).
I envisioned bringing some fresh farmhouse to this once formal table…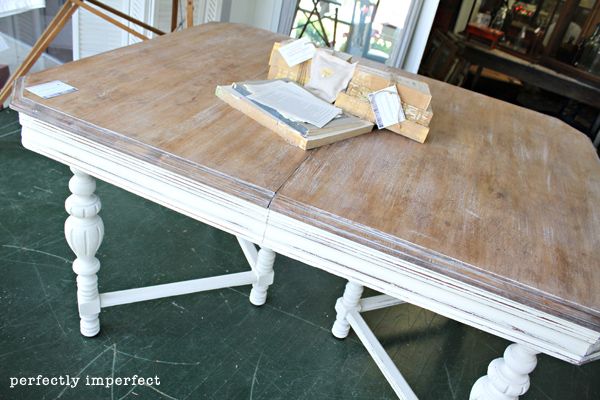 No seriously staged photos for this one, guys…had to snap a picture of it in the window at Troy Antiques.
I stripped the top twice with SmartStrip paint remover, to bring out the natural wood….I loved it!  There was just enough old water stains that made me choose to slightly dry brush a little white here and there on the top.  I then sealed it with two coats of Wipe-On Poly in a Satin finish.
The legs got two coats of Old White and some serious distressing.  They were sealed with some clear wax.
I'm finishing up the chairs today and tomorrow, and let me tell you, it was hard to get rid of this set.  (it will soon be heading to a new home.)  The contrast between the white legs and the natural top made me swoon–literally.
It still even had all the original hardware (as you can see on the end of the table in this pic) that pulled the leaf out from under the table, all working in beautiful condition.  It was just a bit too small for the dining room, so we are letting it go.
It's been my favorite piece to date.  Period.
I also finished up this mirror…I love this thing!  I painted it straight over the dark wood with Paris Gray and really fell in love with it.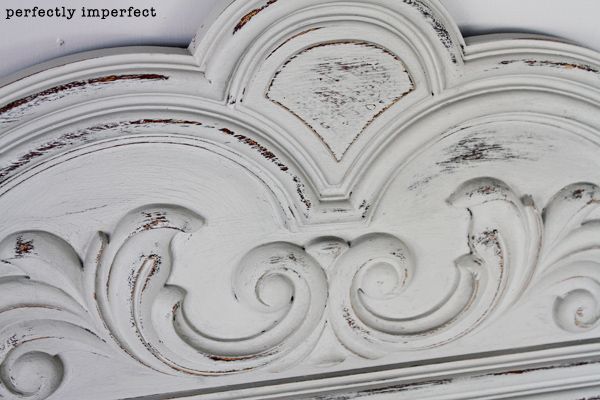 Just look how lovely it distressed…another hard one to let go.
That seems to be a pattern for me these days.
🙂
*linking to HomeStoriesAtoZ, Just A Girl's SAS