Hey there, friends.
I'm back in the states, and I have to tell you, it's a bittersweet day.  I am so happy to be home with my snuggly bunnies, and yet, I find myself staring out the window quite often, thinking of the people in Honduras.
I couldn't wait to catch up on some of my favorite blogs (and I have lots of that to do!), and I wanted to continue sharing some of the pieces I'm selling at Troy Antiques.  The ladies called me over the weekend to tell me that the vault is almost empty!  I'm SO thrilled by that…and overwhelmed.  I have LOTS to do now.  🙂
I wanted you to see some more of the original pieces I put into the vault…case in point, this vintage children's bench.  I wasn't a fan of the knotty pine, but I loved the little shape.  Grayson and Ava loved it, too, and it was hard to let go of this one.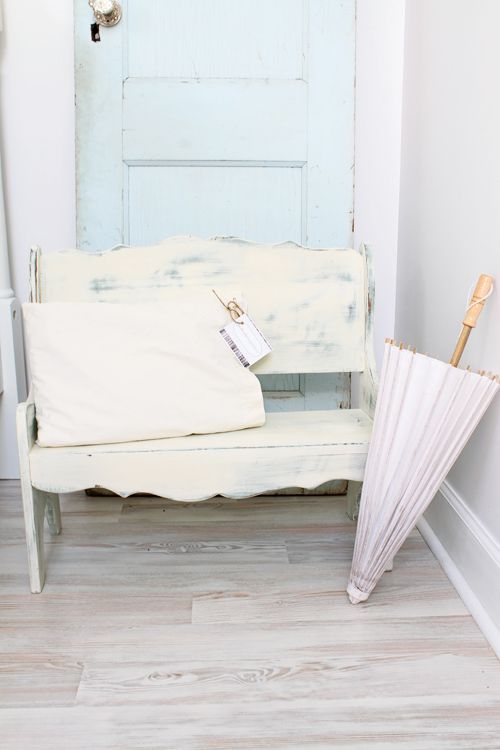 I painted the base in duck egg blue, the top coat in old white (chalk paint, of course), distressed heavily, and coated with clear wax.
I used a medium grade sanding block to wear down the top coat so we could see all of the duck egg peeking through.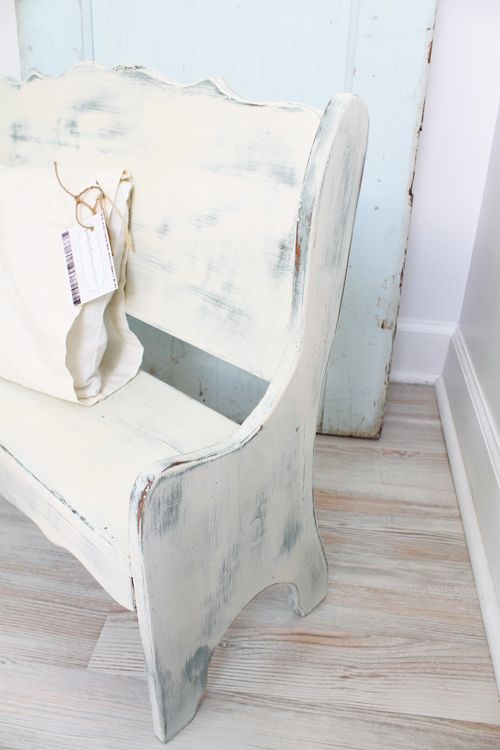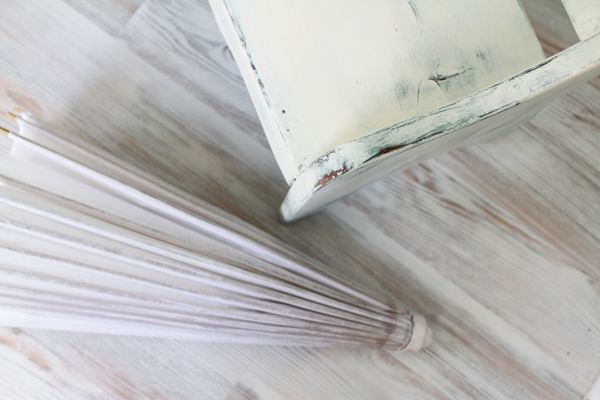 This was a quick and easy makeover and one that I loved.  I can't wait to see if the little cutie was one of the selling items.
Or this sweet vintage children's pillow…so pretty!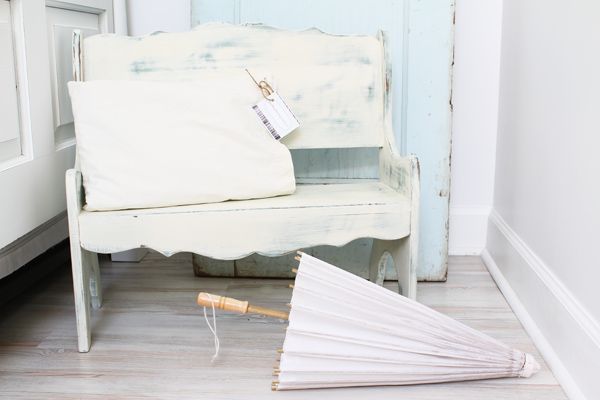 There are plenty more makeovers I have to share with you, but I'm sure this week I'll be sharing some of this with you…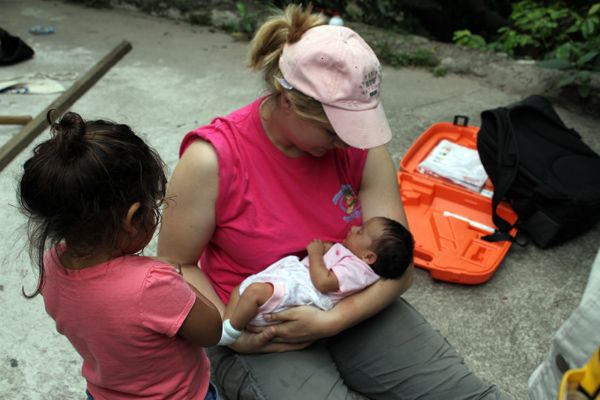 And no, I didn't bring home a baby, although I wanted to so badly I could hardly stand it. There is so much to share from our trip that I'm sure it won't all fit into one post, and I hope you're ready for an excessive amount of pictures!
Love to you…happy to be home!
🙂
*linking to Primitive and Proper's Piece of Work Wednesday