First, let me announce yesterday's Creating Your Masterpiece ebook winner was Number 86, KK…I didn't see an email, so please email me at shaunna@harristire.com to claim your free ebook!
Now…Today's giveaway is fuuunnnnn!
If you're like me, once you've created your brand or logo, it's important (and just flat-out exciting) to see it on anything, much less the things that help your blog or business grow.
That's where Cat and Baby Jewels come in….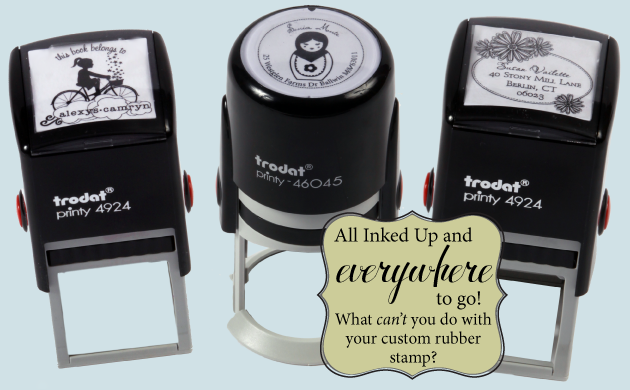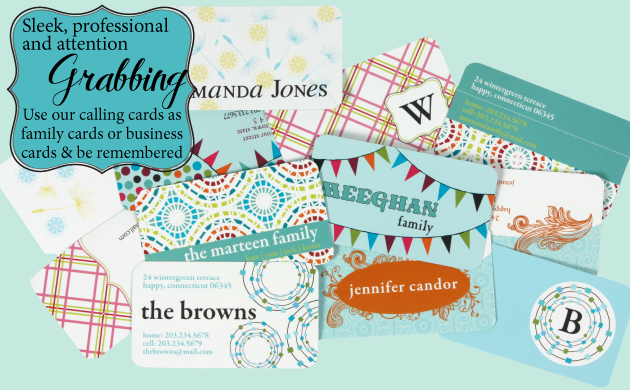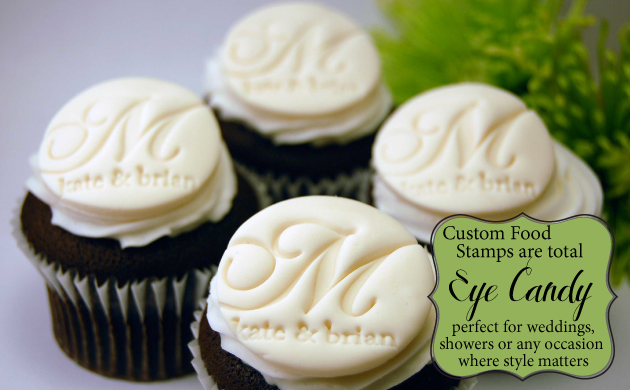 She carries all kinds of personalized goodness…self-inking and rubber stamps, business cards, embossers, wrapping paper, wall decals, and even fondant food stamps!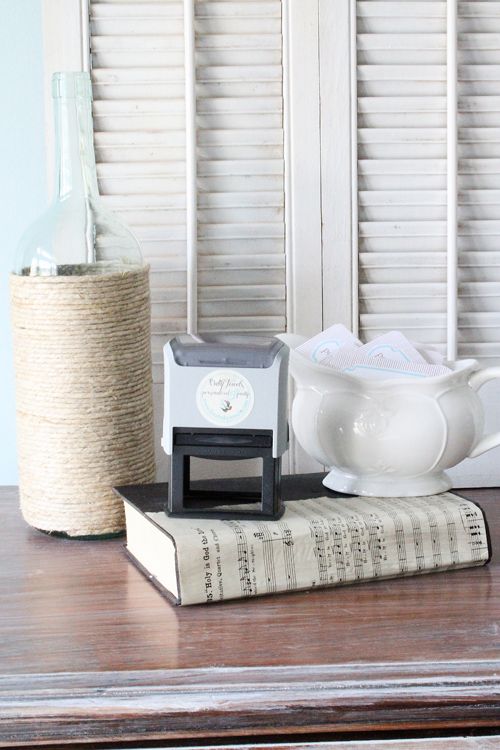 Cat was sweet enough to send me some goodies from her site, and I was SO excited when I opened them up!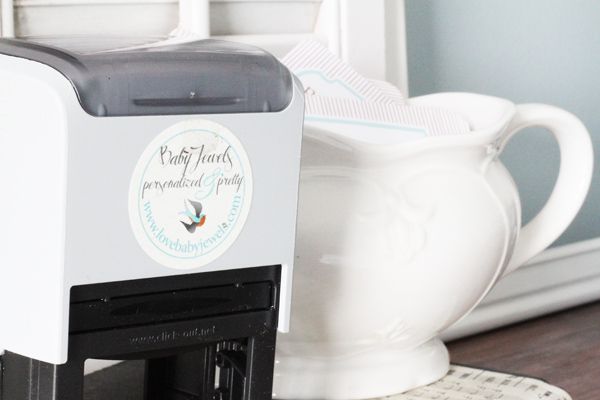 I have to say I was most excited about this self-inking stamp…I can now stamp my logo onto the backs of my furniture pieces, something I've wanted to do for a long time now.  Thanks, Cat, for making it happen!!  I'm wanting to stamp everything in sight!
She was also generous enough to design and print calling cards (based around my logo) for me…I LOVE them!!  It's actually the first set I've had since the blog/furniture/book business began, and it feels official and rewarding.  Thanks to Cat for her sweet gesture and for her creativity and talent!!
Cat is also getting generous with you guys today…with 2 of you, actually!!
That's right, 2 Winners!  Cat is giving away one set of 500 calling cards and 1 self-inking stamp!!! The calling cards can be personalized with your logo or you can choose from one of her pre-made designs.
To enter, visit Baby Jewels and come back to tell me your favorite product of Cat's.
For extra entries (be sure to LEAVE A SEPARATE COMMENT FOR EACH ENTRY):
1.  Subscribe to Baby Jewel's Newsletter
2.  Find Baby Jewels on Facebook
3.  Follow Cat on Twitter
4.  Give yourself an entry for tweeting, blogging, or posting to Facebook about the week of giveaways!
Thanks, Cat, for such a great giveaway!!  And Good luck to everyone!
🙂
**DON'T FORGET TO ENTER OUR PREVIOUS GIVEAWAY HERE.  ALL GIVEAWAYS WILL REMAIN OPEN ALL WEEK.  AN EBOOK WINNER WILL ALSO BE CHOSEN IN EACH POST, WINNER ANNOUNCED THE FOLLOWING DAY.  GIVEAWAY WINNERS ANNOUNCED MONDAY, MAY 30.