Despite the destruction of the tornadoes last week, we headed to Huntsville for my cousin Jason's wedding.
We all felt so very blessed to be celebrating such a joyful occasion in the midst of the turmoil in our state.
And because it was a blessing (and it was beautiful), I had to share it here with you.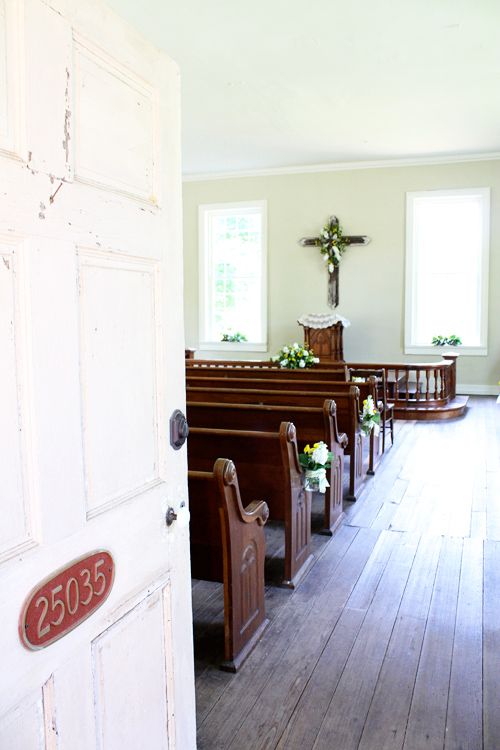 Jason and Blair were married in Mooresville, Alabama, in a one hundred year old church…it was BEAUTIFUL.
There is so much about the vintage-inspired decor that I love…and we'll get to more, but I LOVED this idea to incorporate mason jars.
It was such a gorgeous spring day, and everyone looked pretty spiffy, especially these guys…
My dad (center), Uncle Ken (left), and Uncle Gary (right-Jason's dad and best man)…we like to call 'em the Trinity…you know, the Father, the Son, and the Holy Spirit.  🙂
These guys were sort of a mess, as you can clearly tell.  But when they weren't yelling, whining, or picking their noses in unison, they were being sort of adorable…
(I just couldn't resist playing around with this one some)
The vintage inspired decor totally stole my heart, and Blair (and I'm sure folks who helped) did such a fabulous job pulling together a simple, stunning atmosphere.
I'm just going to let the pictures do the talking for once.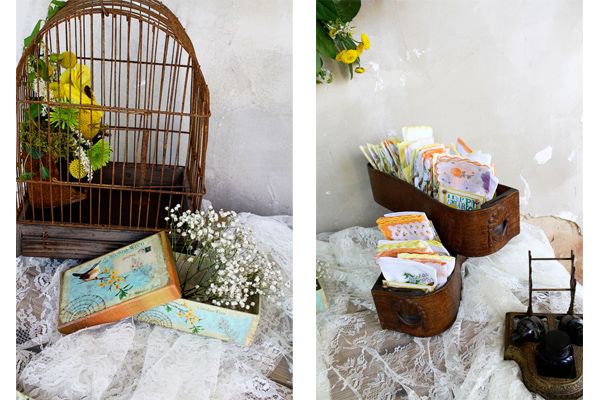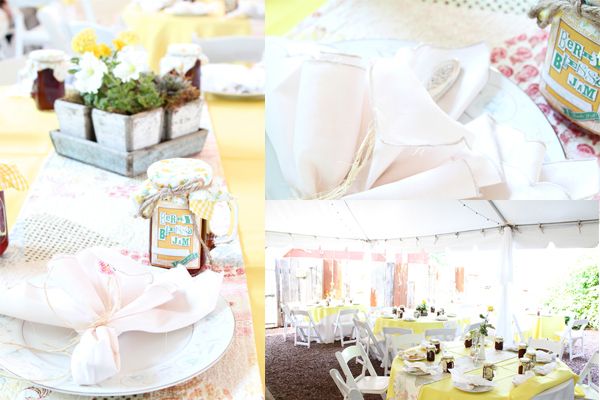 There was sooooo much vintage goodness to look at, I in no way could capture all of it.
I was also chasing two nose-picking toddlers, after all.
There were also lots of sweet, quiet moments….and those are the best at weddings.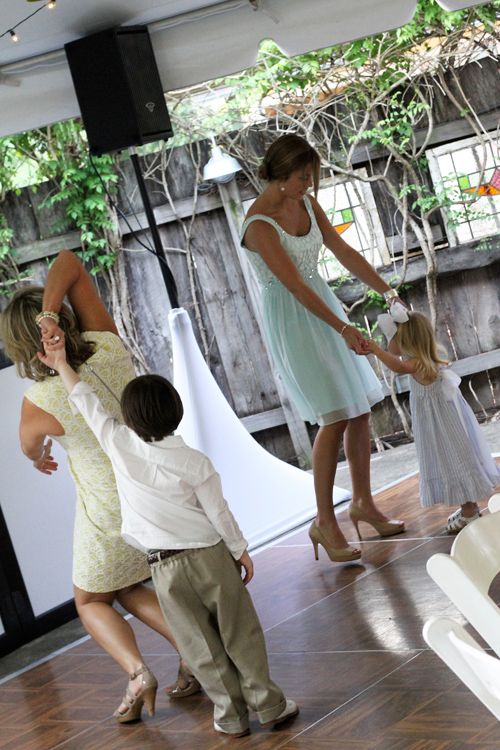 Grayson did not have fun at all.
He only danced the afternoon away with his Aunt Vonda (speaking of…doesn't she look gorgeous??)
This is what he likes to call his "Spanish dance," inspired by none other than Buzz Lightyear in Toy Story 3.
I'm sure at this point he was correcting poor Aunt Vonda on the technical aspects of his moves.
And there you have it…a beautiful day and a blessed family.
Speaking of blessed, we leave today.  I'm hoping to schedule a time to pop in for a furniture makeover, but know that today will be filled bittersweet cuddle time with my babes and the packing of many tubs of peanut butter and roofing screws.
Gonna miss you, friends.  Be seeing you soon.
🙂