I'm SO excited to kick off our week of giveaways with 58 and Grace!!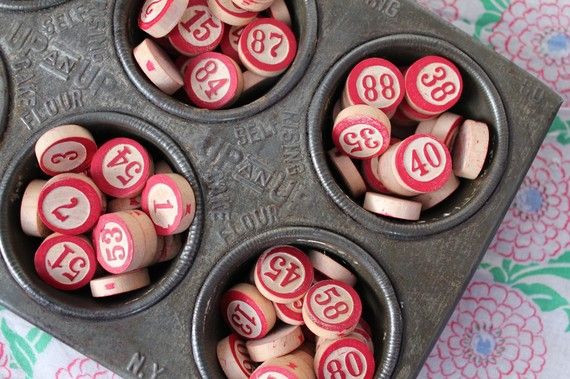 I ran across Whitney's adorable shop several weeks ago while looking for some found treasures to carry in my vault space.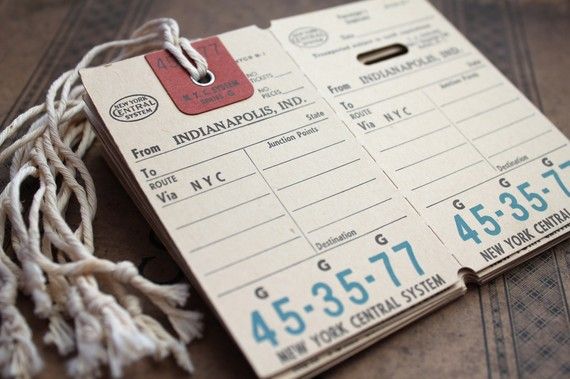 I found plenty!  I love her taste, and that you can find one-of-a-kind vintage finds at her place.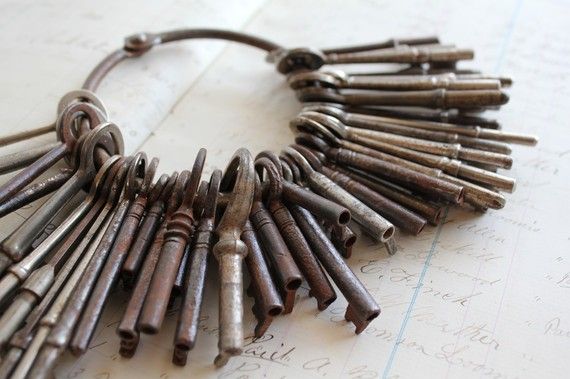 Many of Whitney's treasures are perfect for the kind of projects we all love.  Check out those gorgeous skeleton keys!!  Wouldn't they be great framed as a set of 3, or hung on a wall hook among a wall gallery of photos?
Whitney was excited to come hang out here for the night and give you guys some of her awesome loot.  Check out this goody bag of found items she chose for one of you…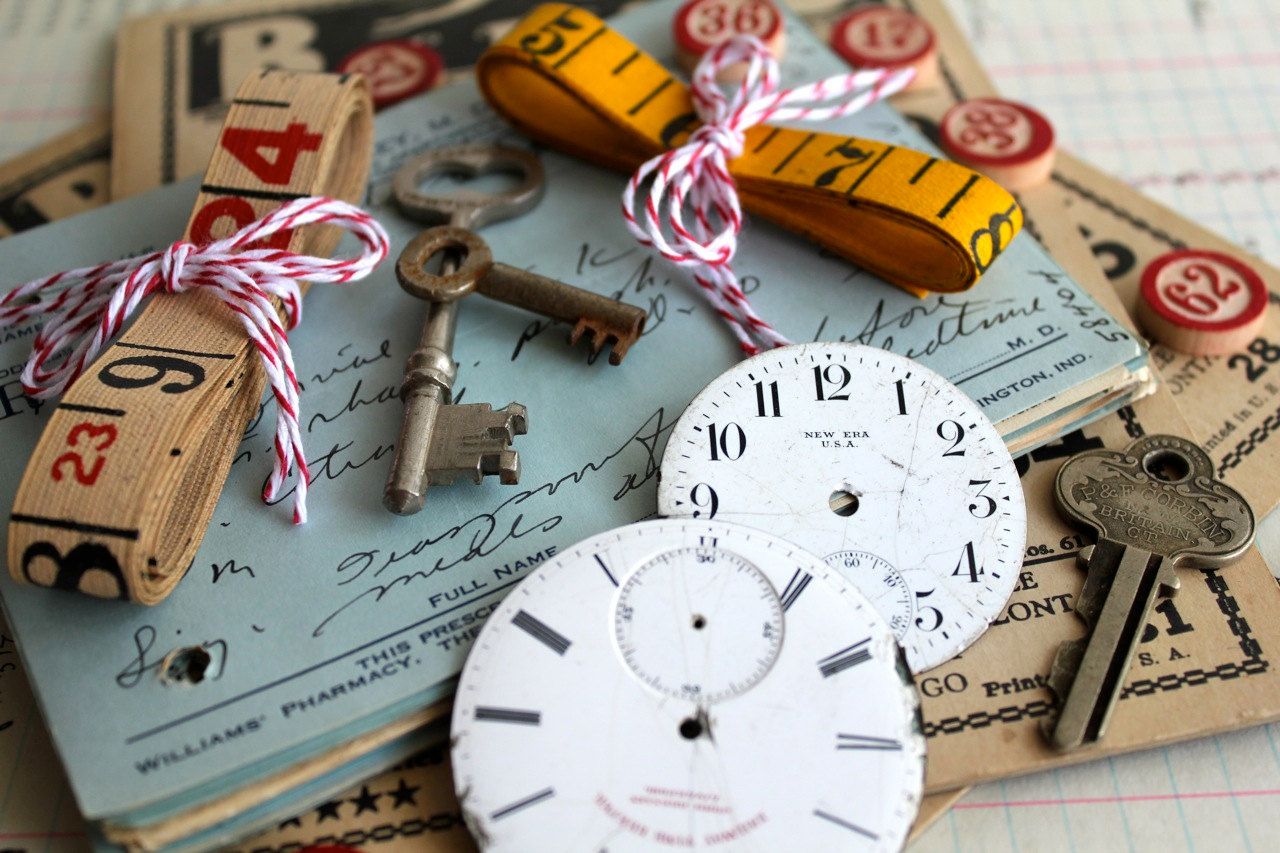 In this assortment, you'll get 2 antique pocket watch faces, 4 feet of vintage white ruler ribbon, and 4 feet of yellow…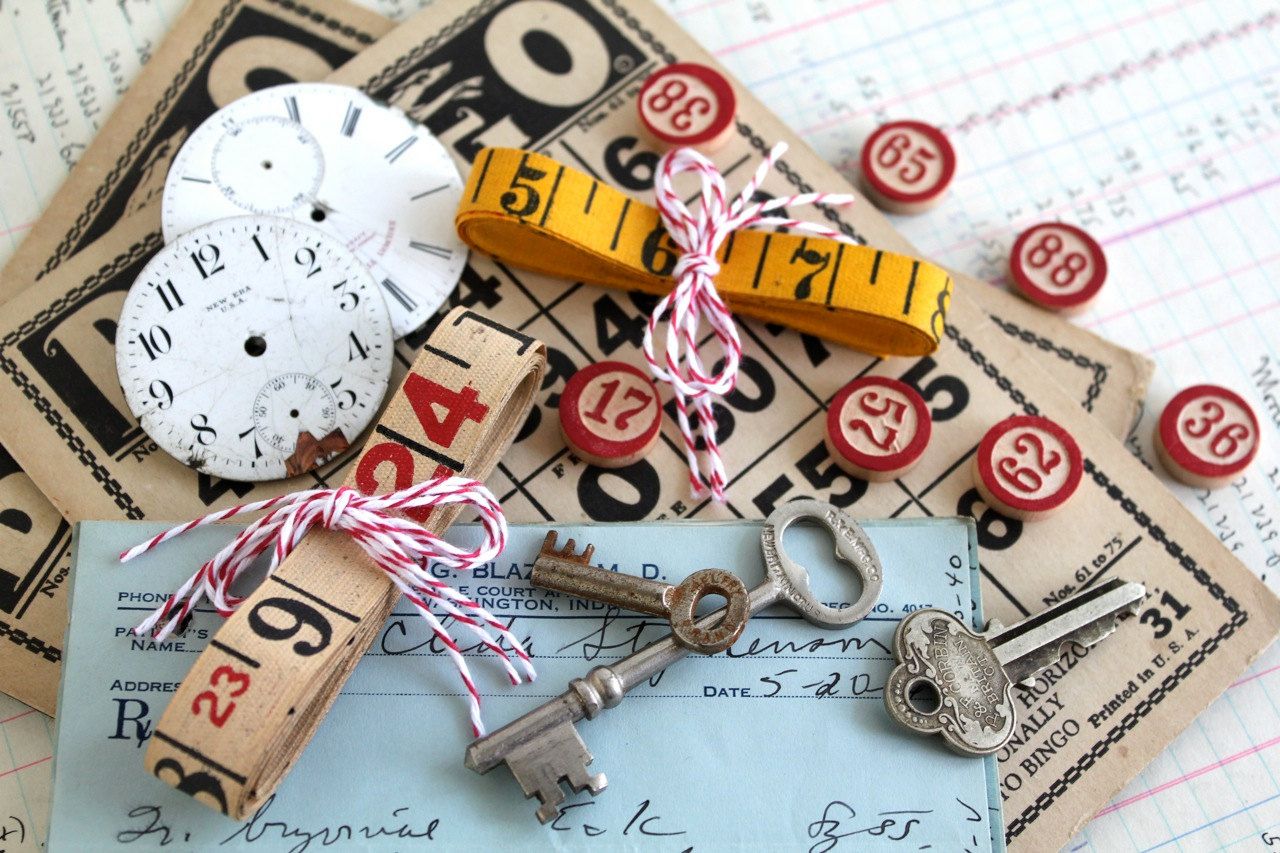 2 skeleton keys, a vintage key, 25 1940's pharmaceutical scripts, 2 antique bingo cards + wooden playing pieces.
I'm gaga for those bingo pieces and those keys.
To enter this totally cool and unique giveaway, simply leave a comment.
For extra entries (leave yourself a separate comment for each one):
1.  Visit 58 and Grace and come back to tell me your FAV item…you'll have many. 🙂
2.  Follow Whitney on Twitter
3.  Join 58 and Grace on Facebook
Don't forget, all winners will be announced next Monday and I'll also be giving away a copy of my ebook, Creating Your Masterpiece each day!  I'll announce that winner on the giveaway or other post tomorrow!
Thanks again, Whitney, SO MUCH for an awesome giveaway!!  Good luck, party people!
🙂