I never knew I would open a space in an antiques shop, but it always seemed like a good idea…and a fun one.  That's sort of been the theme for me the last year.  Never would have imagined…but here goes.
I wanted you to see the before of my little vault space…it needs a good cleaning still, and most of it has already been painted, but here's the original nook…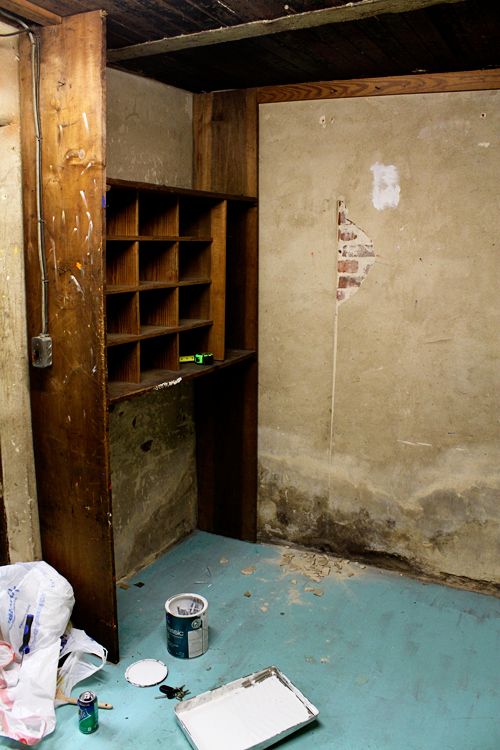 Kinda dingy…but GREAT features.  I love the original built-in cubbies, the patina on the old wood, and the original exposed brick.  That plaster came tumbling down the other day while I was painting…and I'm hoping I can talk the owners into letting me expose the rest of it.  Nothing better than original brick walls.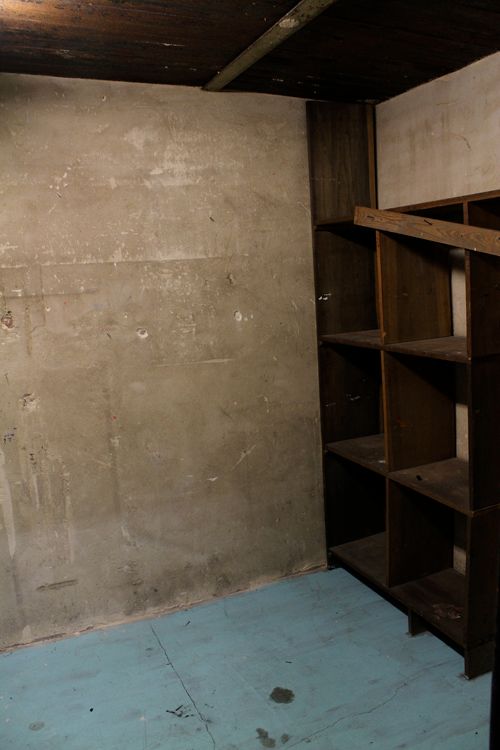 The other side holds more built in lockers, perfect for holding vintage book bundles and found treasures.  I am SO ready to have a little time to devote to filling the space with found and handmade uniqueness.  For tomorrow, I'll fill it with what I have already and several pieces of furniture.
Two of the walls are painted white now, brightening and neutralizing the space immediately.  Today I'll be working on some handmade signs and finishing up a few pieces of furniture.
I'll try to share it with you sometime this weekend or early next week…and in the meantime…if you are an Etsy owner of a unique handmade product you think would be perfectly me….to go in my space, drop me an email at shaunna@harristire.com.
Here's to your next adventure…time for me to get busy with mine.
🙂