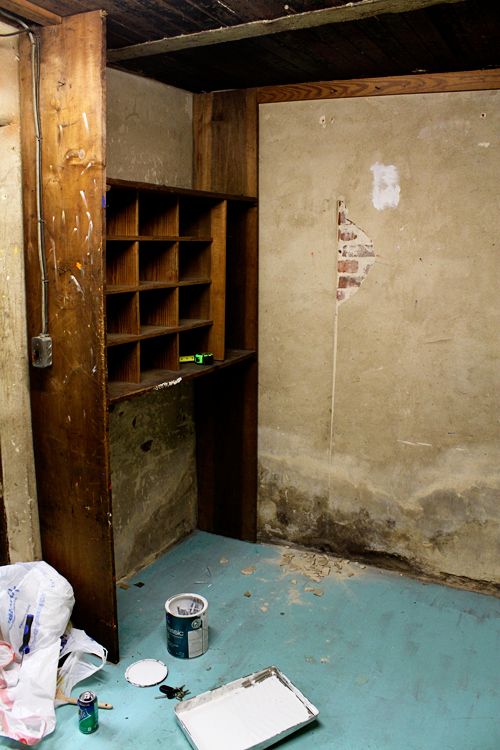 I'm loving the character of the vault I'm moving my furniture into…and remember how I showed you the small patch of brick wall?
I asked the owners, the Anne's, if they would mind if I could remove some of the concrete to expose the original brick.
Here it is now…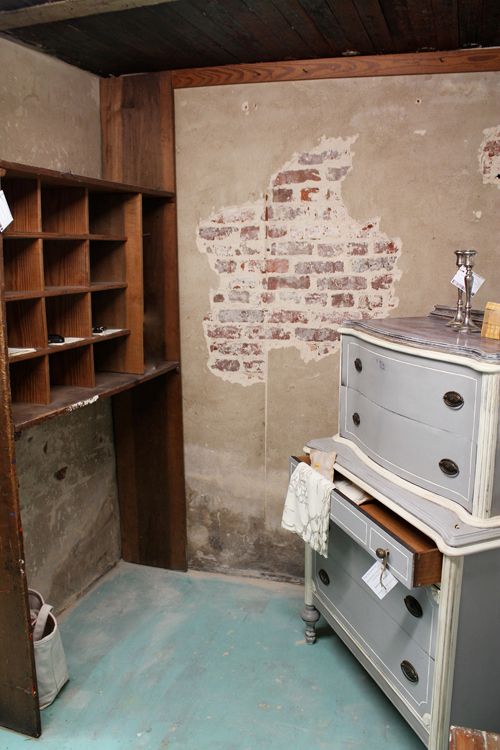 I had originally planned on ripping all of the concrete down.  Well, let me tell ya, that wasn't happening.
It didn't come off in chunks like it did the day before.  It was some serious slow-going.
If you ever want to try this, you'll need a hammer to beat that wall down,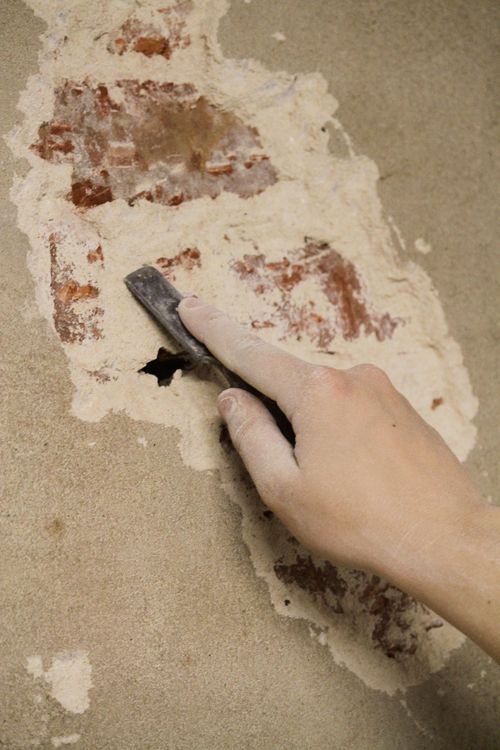 and a small chisel to scrape concrete off the bricks.
You'll also need to bribe a friend to come help you.  Tell them to bring their sunglasses.
And the patience of Job.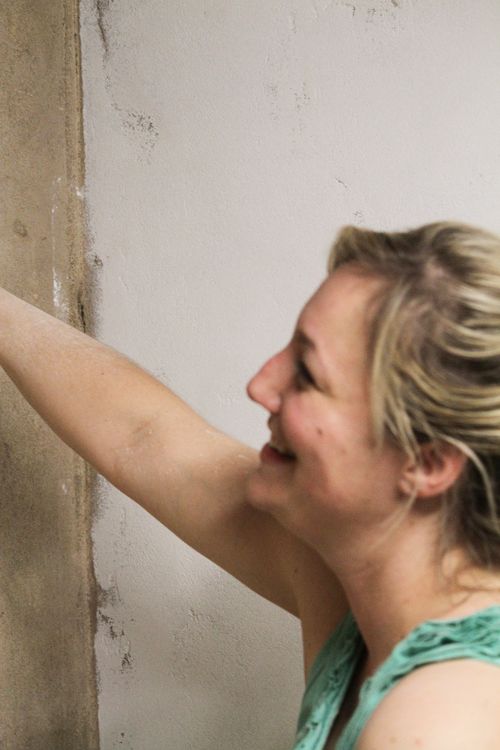 After 30 minutes of concrete pinging us in the face (which led to hysterical laughter and some "what were we thinking?" moments), we decided to go for more of a patch than a whole wall removal.
For now, anyway.
After you've bribed a friend, and officially blinded yourself, you'll need a towel.  Or a trough of water.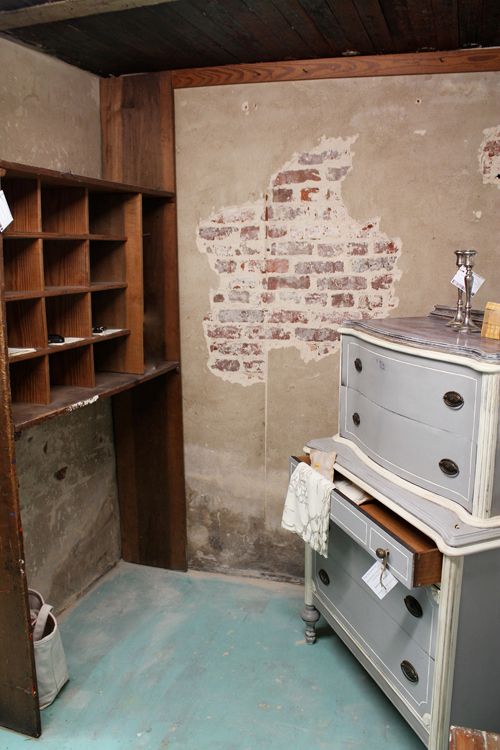 But you will have a wall that looks like that.
I heart my brick wall.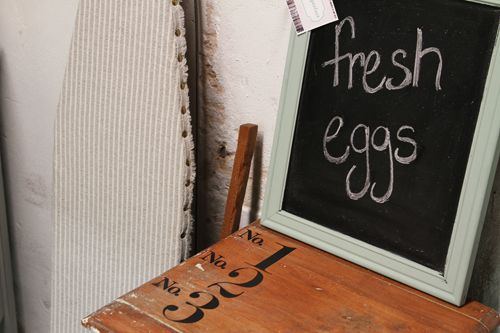 And the stuff I'm hauling in.
🙂