Well, Layla, Ashley, Rhoda and I are off to see The Pioneer Woman, affectionately known as p-dub (I tend to call her woman who does it all and still looks beautiful all the time).
The last time we all went on a trip, this is how it went…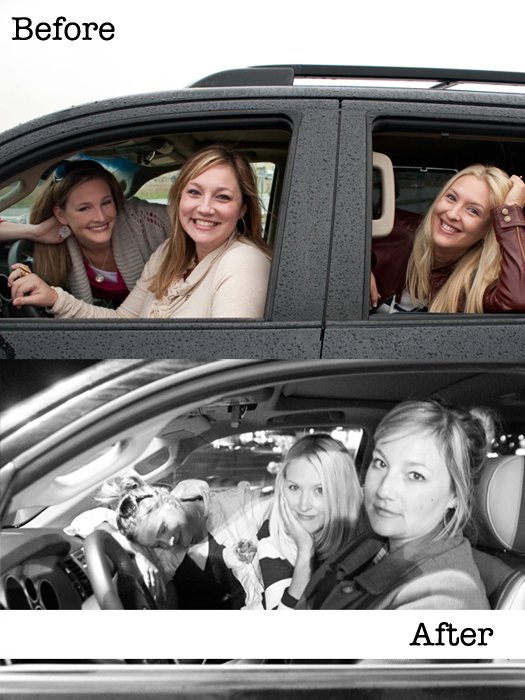 photo: The Lettered Cottage(is it me or do I look beyond angry while the others look pleasantly tired?)
And since we're driving to ATL and back in one day, I'm betting it's going to go like that again.
But I can't wait.
If you want to hang while we hit Ikea and PW's book signing, find me on Twitter to tag along.
Don't forget to hop over to the new Community Page to see what's going on and upload your projects to our new Flickr group.…I'll be featuring y'all this weekend!