Now that the dust from the ebook has settled, it's time for spring cleaning, stolen kisses between a mama and her babies, lots of chocolate chip cookie evenings.
And chores.  Yes, it's time for chores.
The little people are learning to love unloading the dishwasher.
That's a good thing.
Their mama hates it.
Ava is the spoon-from-mama-to-grayson transporter.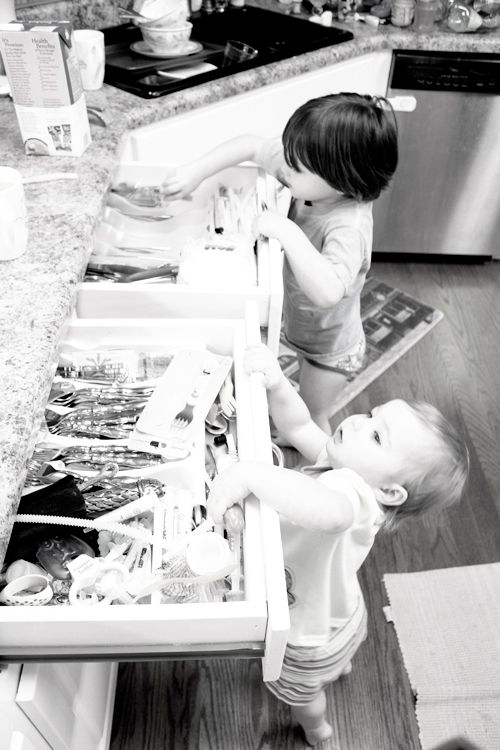 Grayson is the silverware drawer foreman.
They haven't quite hit their 40 hours this week.
At break time, Grayson likes to play Jake and the Neverland Pirates on DisneyJr.com.  And catch up on his emails, or so he says.
During break time, I like to breathe.
And look at the little people.
🙂