It's been a busy couple of weeks around here, and I don't know how in the world Layla, Ashley, and Rhoda convinced me to drive to Atlanta and back in a day last weekend, but they did.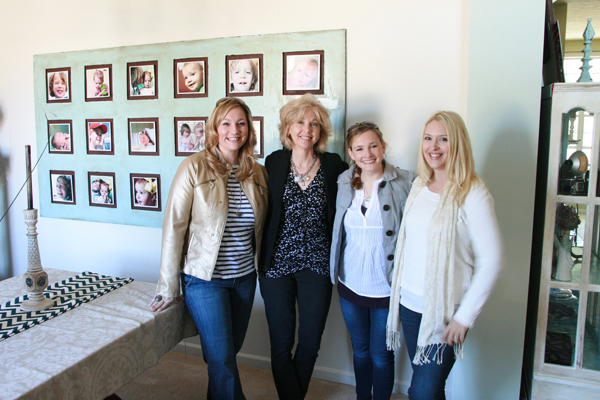 And it was F. U. N.
Like I wish I could bottle that kind of fun.
We started our day at Ikea, of which I've only visited twice.  I'm absolutely promising myself that I'm going to go and stay all day LONG.  And look and look and look.
And drool and drool and drool.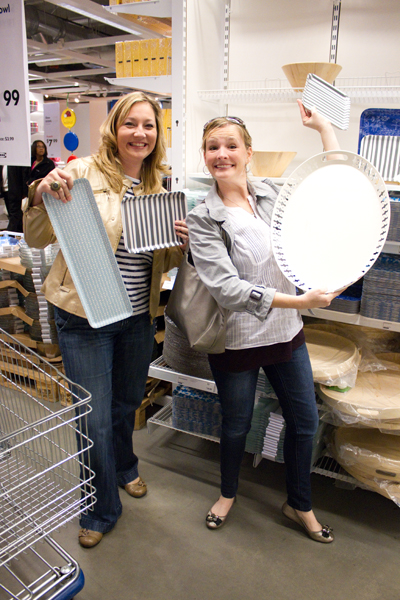 Over trays like these.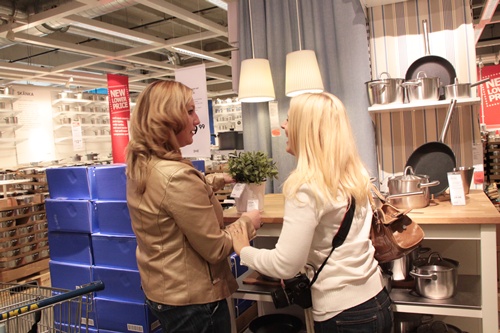 And plants like these.  This picture CRACKS me up…Layla looks so giggly and happy, and I look frightened that she's infected me with some disease by grabbing my arm.  he he.
Love those plants, though.  Love her despite my face.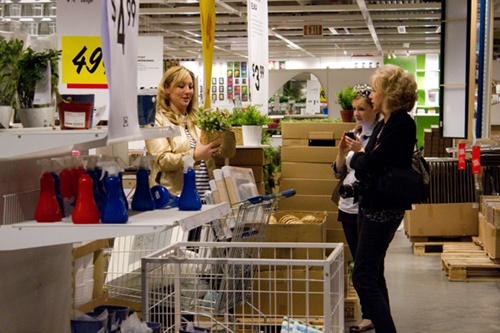 Did I mention I love the plants and the little seagrass pots?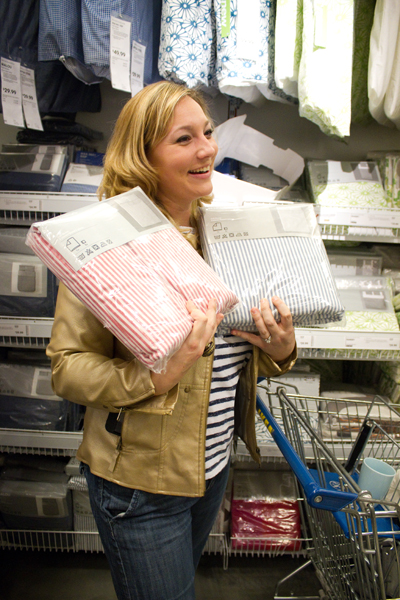 Plants weren't the only things I found.  Ticking stripe goodness.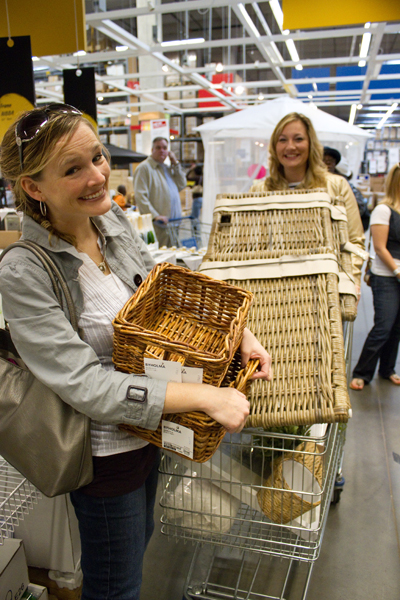 I had saved some Christmas and birthday money, okay?  Don't judge the ridiculously full basket.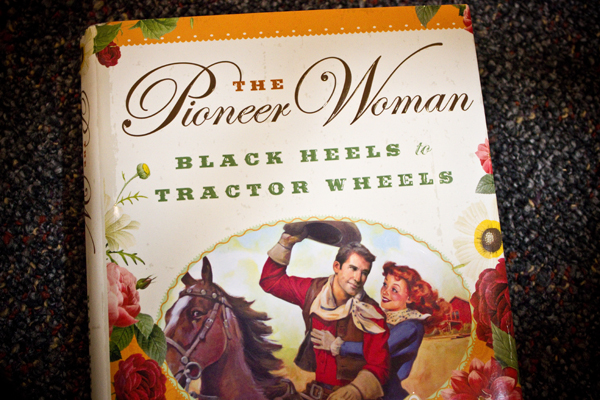 After I got my fill of seagrass and Byholma, it was time to head over to Borders to meet the Pioneer Woman, otherwise known as P-Dub…or Ree.  Superwoman…and that doesn't mean she gets it all done, because I'm sure she can't.  But, what she gets done, it seems to me she does it with graciousness and passion.  Kind of impressed with her.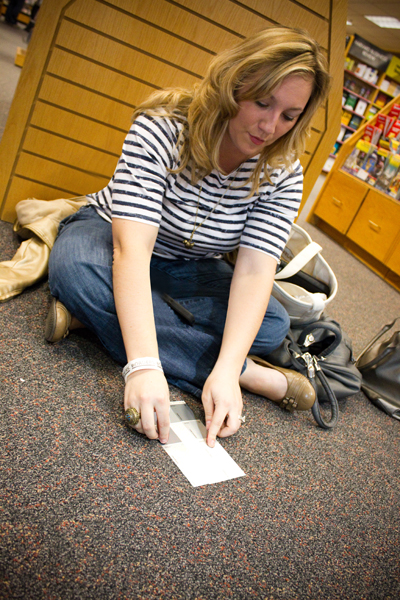 I took time while we waited to pick out some gray's for the dining room.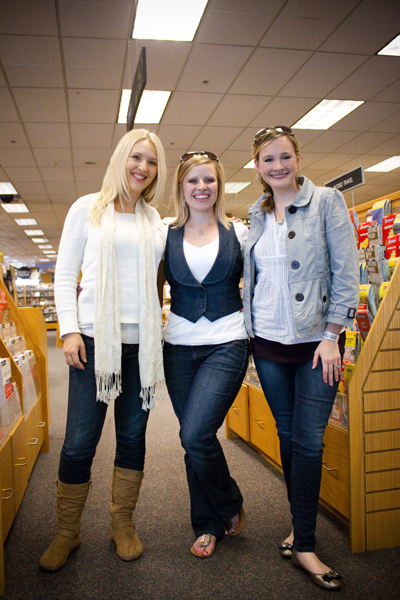 And we met some pretty awesome folks…hey, if you have a picture with us, will you send it to me?  It was the one time I haven't had my camera in 6 months.
🙂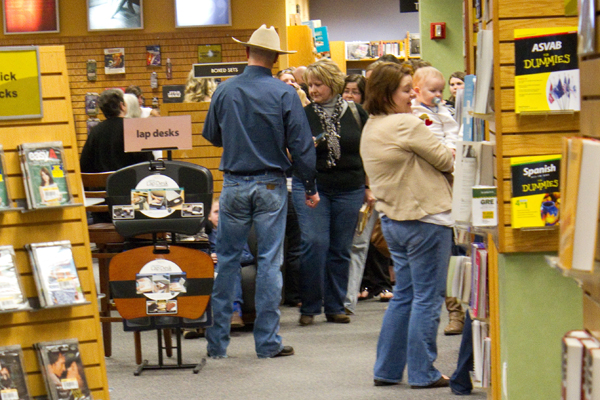 Then this guy walked in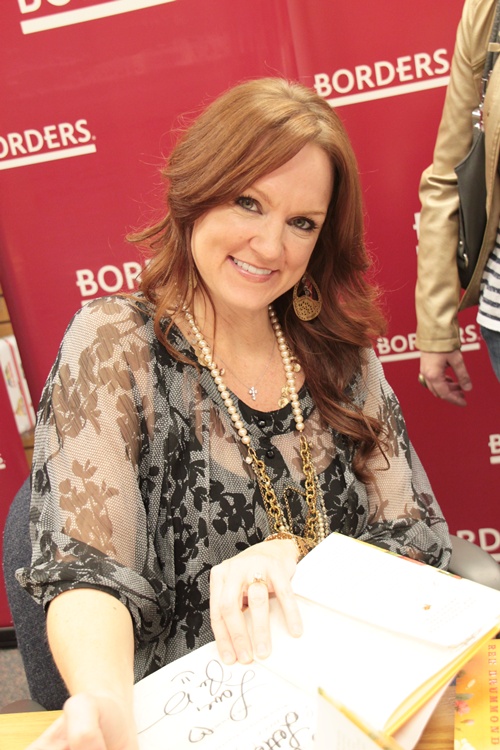 with this girl, and we waited.  She is one popular lady…we weaved in and out of bookshelves for a few hours.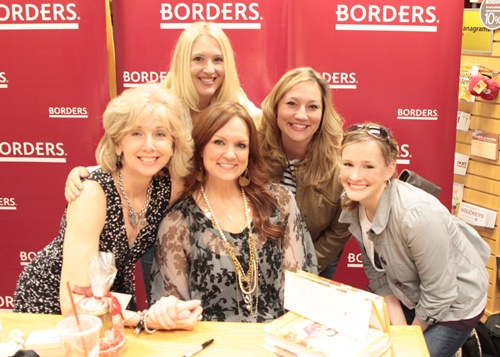 Meeting her was totally worth the wait…I'm always blown away by genuine, talented people.  My kind of gal.
And we laughed and scarfed down some fast food on the way home…and I totally crashed when I made it back at 12:30 a.m.
See what I mean…FUN.  Good, ole fashioned girlfriend fun.  Wish I could hang with all of you, too.
I has to also send a big THANKS to BHG.com for the holiday feature….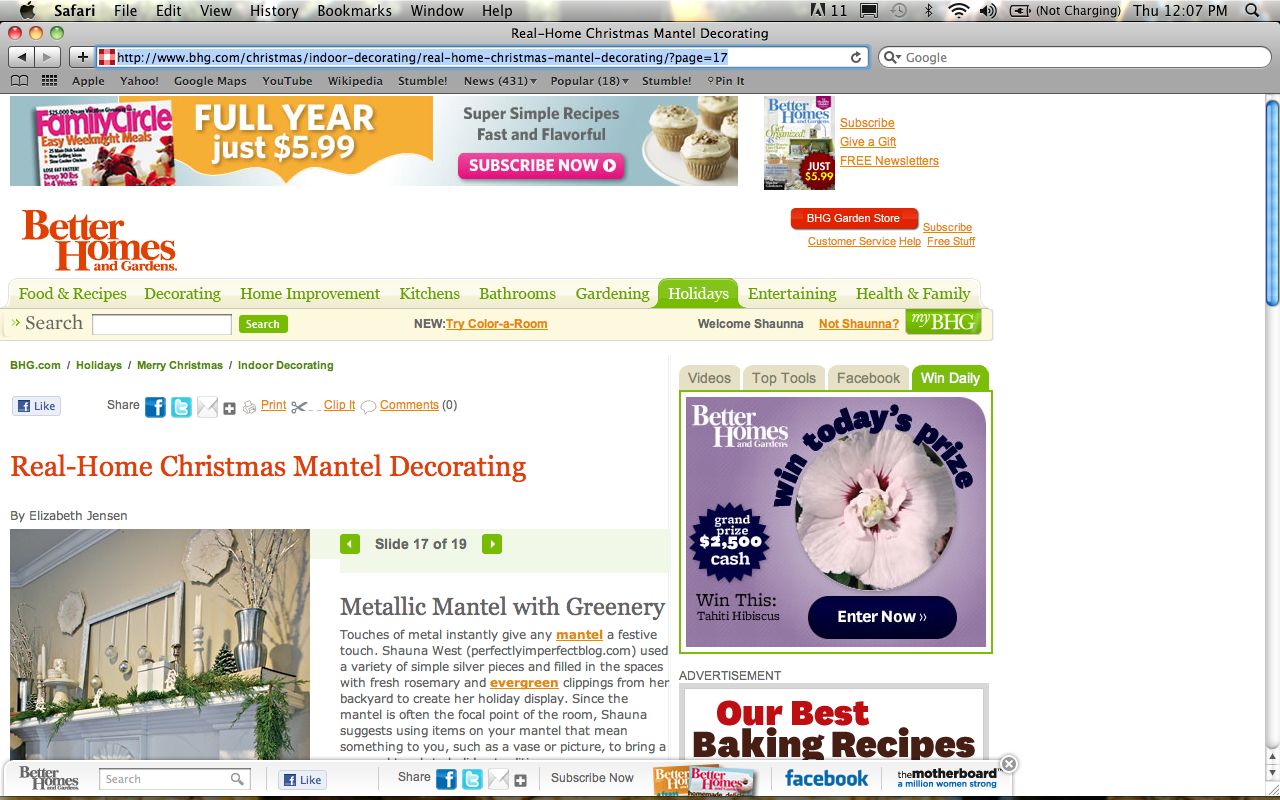 Head here to check out some major holiday inspiration for next year!
I hope you can come on back tomorrow for a sneak peek of the new coat in the kitchen.
😉