When I first began antiquing, I realized there was this whole world of possibility out there.  For value, for creating my very own vision, for renewal.
And over the course of time, I've found a few spots that feel made for me.  I'm a fan of the antique mall/flea market combo.  I like knowing that I'll find something in every price range, and lots of different things.  Great furniture, little trinkets, vintage dishes.
One of my favorite spots in Alabama is Troy Antiques…my little home away from home.  I step into the quaint shop when I want to escape the commercial world…and I browse.  Slowly.
For a long time.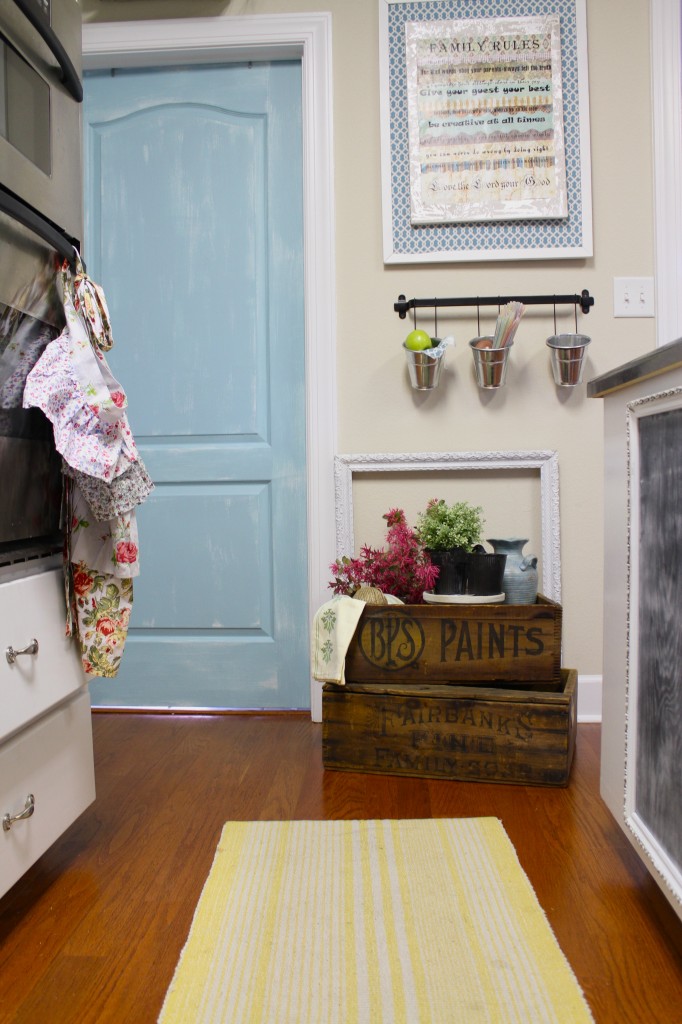 And sometimes, I come across real treasure.
The pirate kind….the kind that sparkles and whispers to ya.  Okay, maybe antique crates don't constitute pirate treasure.
But man, they sparkle.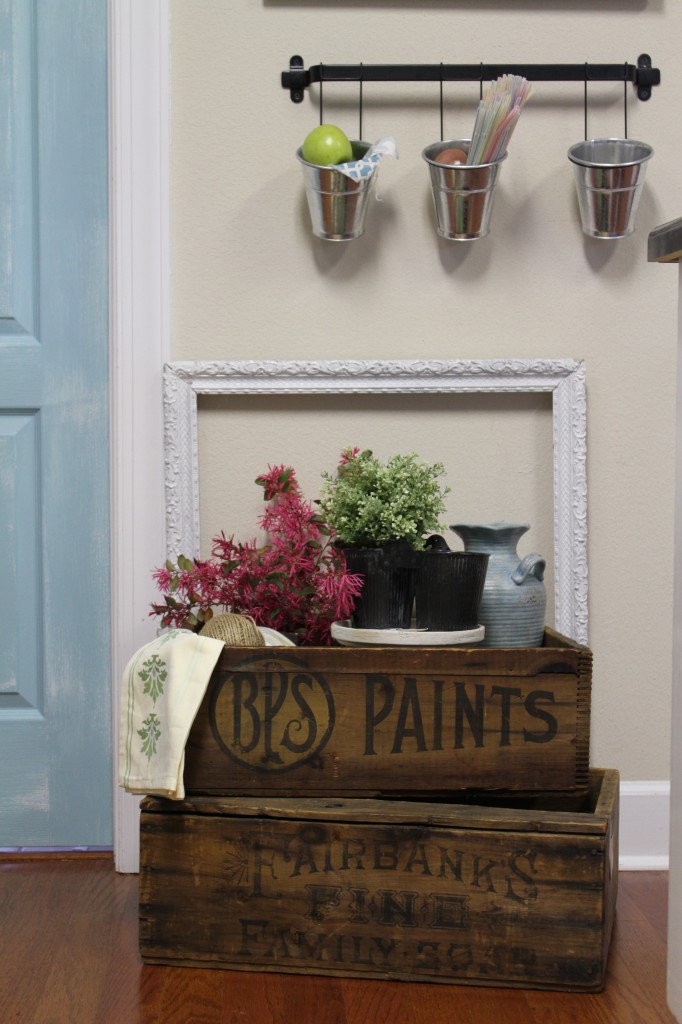 Any crate that flat out says "PAINTS" on the side was destined to be mine.  My goofy friend, Layla, said it was a bummer my name wasn't Bhaunna P. Sest.  Which had me giggling for an hour.  It's much less fateful (and less catchy), but BPS stands for "best paint sold."
And yes, she has continued to call me Bhaunna P. Sest.  I'm not sure which is better, that or Sha-oona Bear.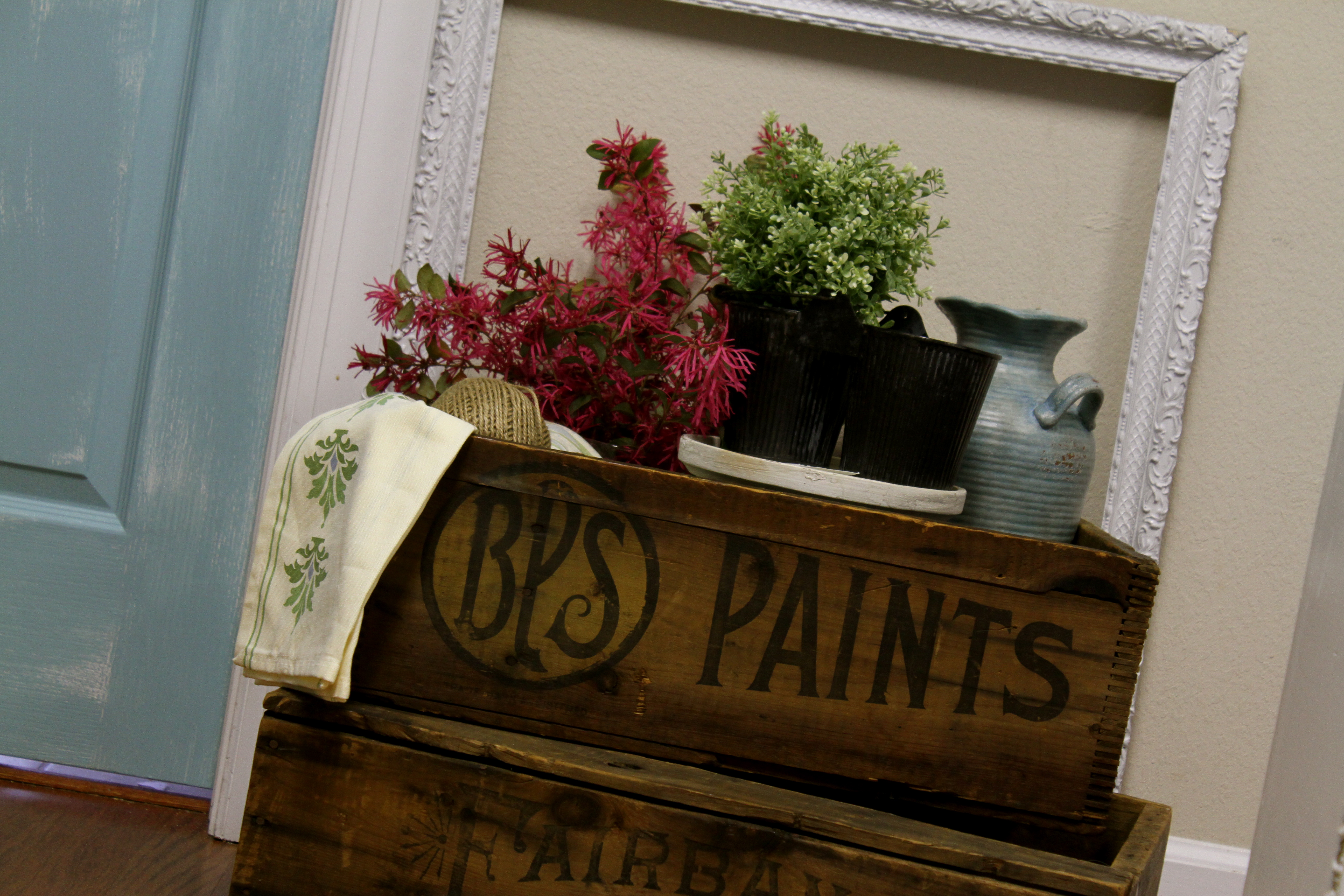 So it was mine for $25.  All the way down from $100…and while they both put me out 50 bucks, I just could not walk away.  I've never seen any this size, in this condition, for that price.
Who knows what I'll do with them.
I heart piling them full of anything, but especially messy clippings from the yard and flea market style.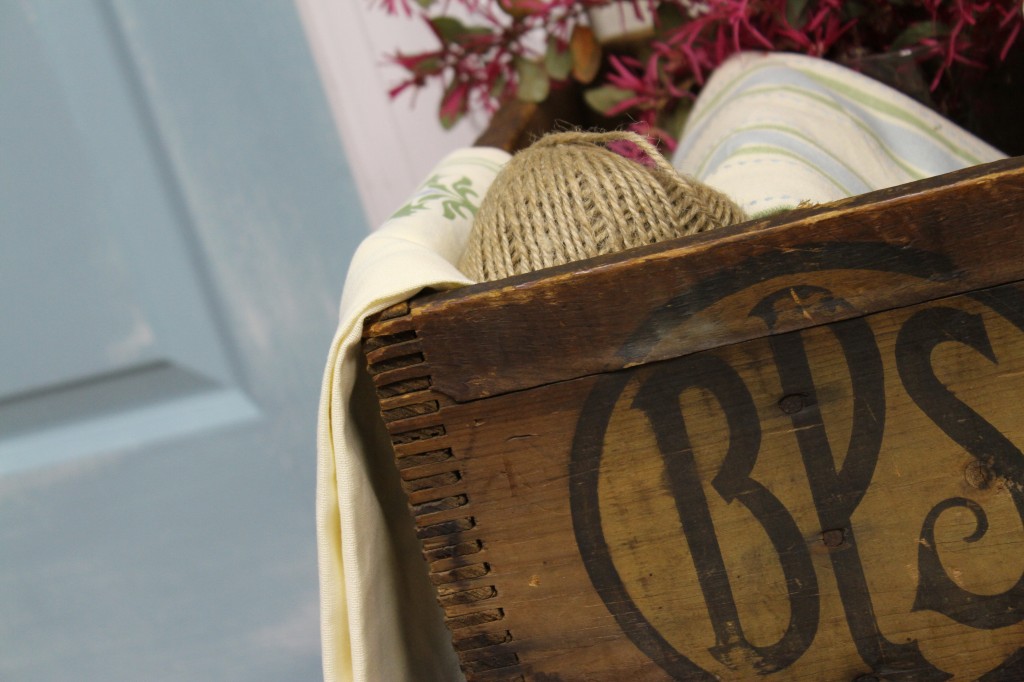 But there's a part of me that looks at those dovetails and can hardly stand to leave them as crates.  The part of me that wants to buy any that remain at the quaint antique shop and turn them all into a side table.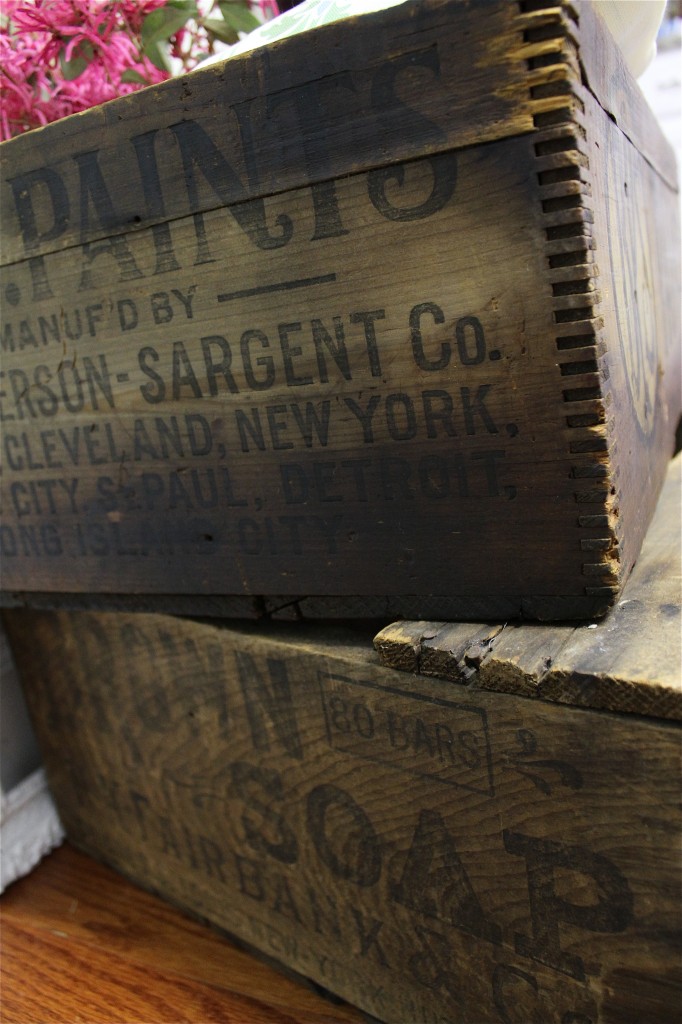 Look at all that gorgeous typography. It's got me swooning.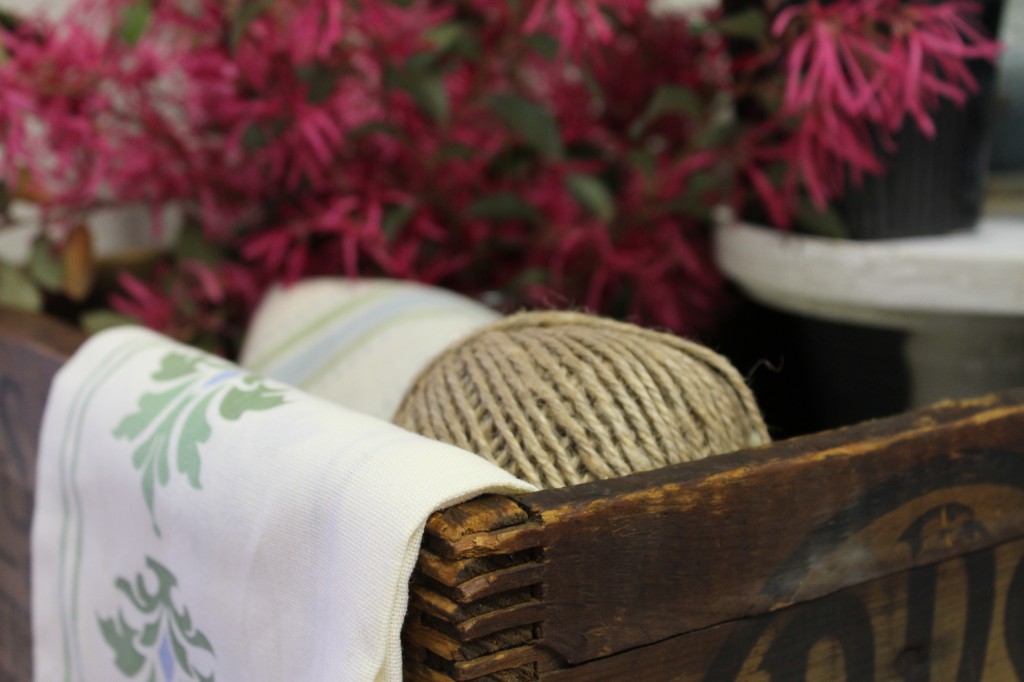 So, if I were me, I'd stay tuned.  Because today they're crates, tomorrow they could be furniture.
Just like that wall they're in front of.  Last Friday it was beige, today it's…
Well, you'll just have to stay tuned for that, too.
😉
the happiest spring to you, friends!!