There's something in this picture that I'm crazy about.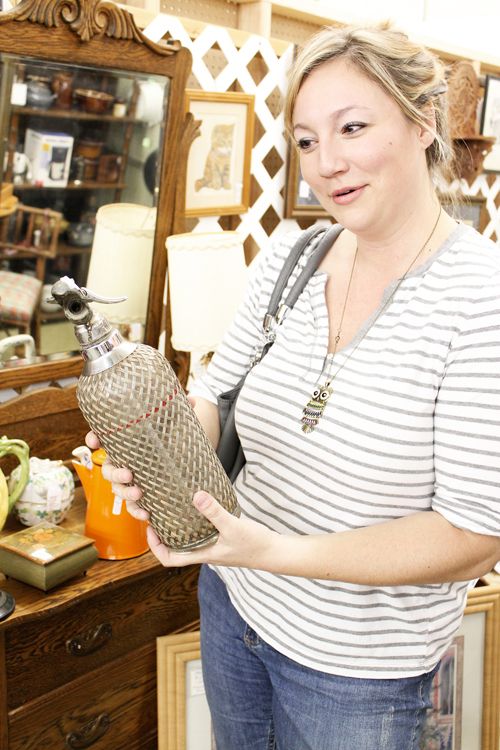 And it's not the vintage seltzer bottle.  (although I'm crazy about that too.)
It's my new favorite accessory…I've been getting questions from you guys and people all over town, people I bump into while traveling.
And no, they're not inquiring about my ratty old jean capri's.
They've got their eyes on this…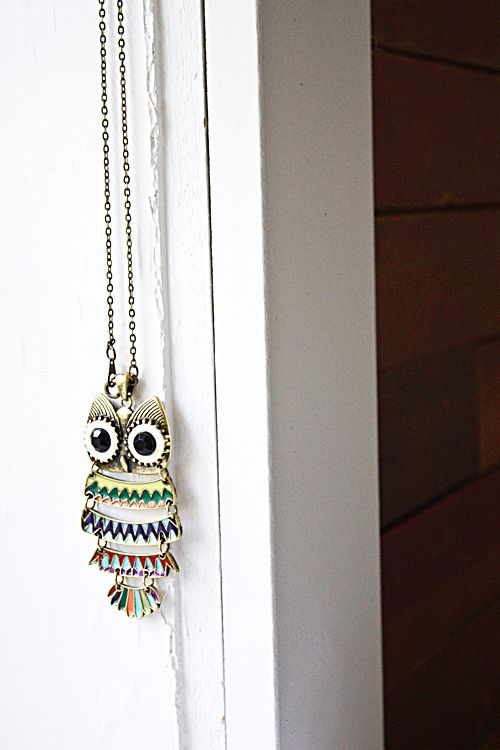 Aahhhh.  Adorability.
Yes, I even made up a word for it.  Remember when I introduced you to Lauren at Darby Drake Jewelry & Design?
You know how much I love her work, her vision, her intricate, one-of-a-kind creations.
But now you've seen the owl.
And he is CUTE.  I hope you'll go on over and meet him.
Thanks to Lauren for hanging out as one of my sponsors and for creating rock-star jewelry for this at home-mama!