Something I'm so excited about getting started is the Community here at perfectly imperfect.  I wanted a way for us to be able to chat more, and a way to showcase your questions and work.  You'll just register as a user, and be able to add topics and help each other out.  It's also a great way for me to answer painting questions and see links you post for your projects.
For example, you could add the topic, "Dressers," and post a link to your recent project.  Or, ask a question like, "the drawers on my antique dresser are sticking…what should I try?"  And hopefully, once we all get the hang of it, it won't just be me answering. We'll all be learning from each other.
And I've already gotten it started…Ava's going to need a big girl room soon.  And I'm letting you choose the paint color for her room.  Head to this community topic to tell me your favorite gray/blue-green gray!!  Then we'll get ideas and host a poll on the blog…SO fun!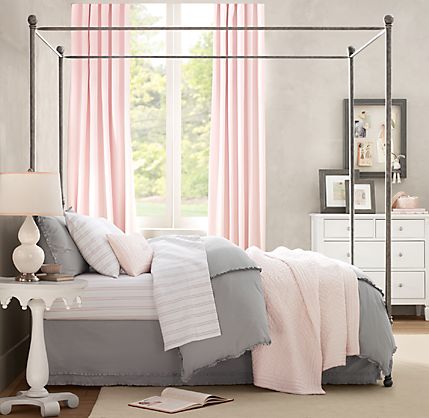 restoration hardware
My dream is that this little corner of the blogosphere can be a resource for you…for painting your furniture.  The whole blog will, of course, still have all my projects, house stuff, and me stuff, but the community page will be something we can refer back to for ideas.
Speaking of ideas, I also have our flickr group set up!  I'm SO excited for you to join and upload all your photos.  I'm hoping to feature projects uploaded once a week and celebrate the awesomeness of your work!  Click here to upload your photos now….and make me feel less alone.  I'm the only little member for now. 🙂
First feature post will be this weekend after folks get to uploading!! Be sure to include treatment info in your description of your photos and a link to your blog so we can learn from you and come visit!
SO excited to see what you've been working on!!