So this is not a recipe blog, but so many of you asked when I shared on Instagram I thought I would share how to dry oranges. I do it slightly different than some I see on the internet, and since you asked, here you go!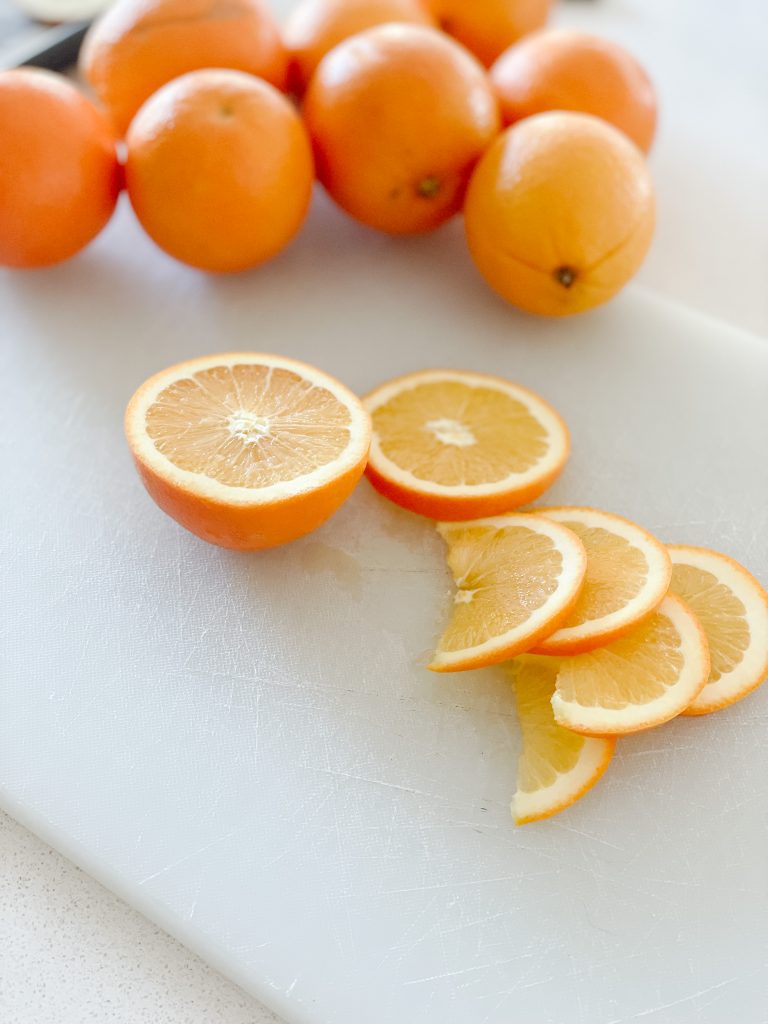 Prep Work
Pre-heat your oven to 200 degrees.
I pick up a bag of navel oranges (for the size and color), and wash & dry them completely.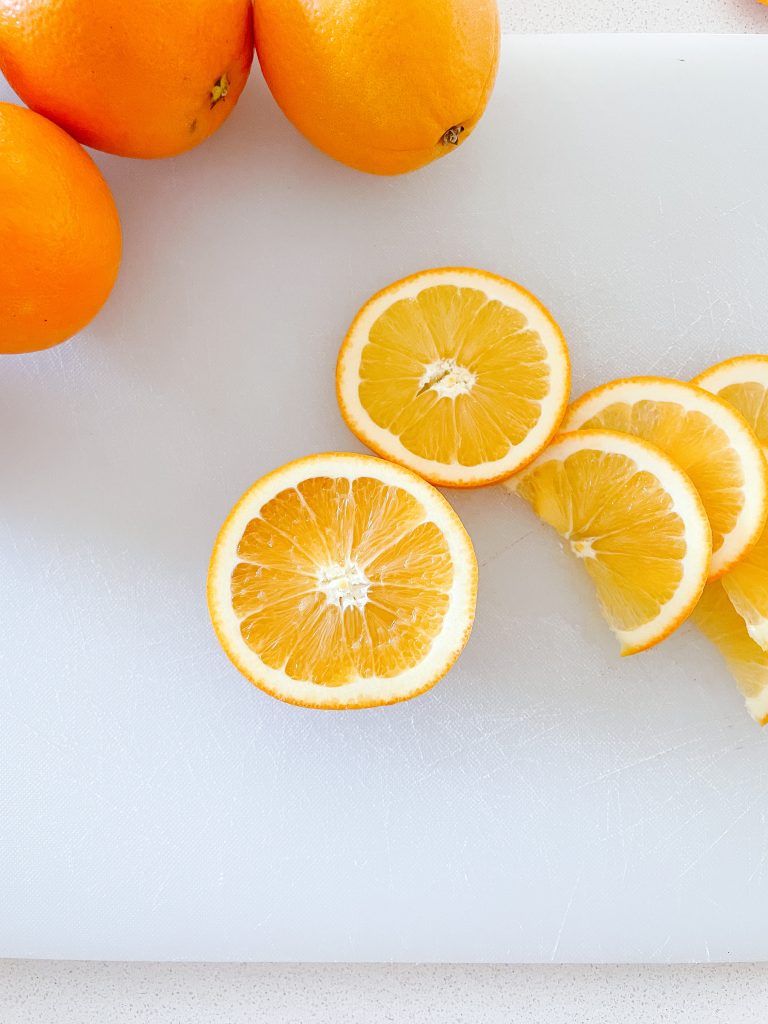 I slice the oranges about a 1/4 inch think (you can go thinner if you like, they'll just take less time to cook), discarding the ends.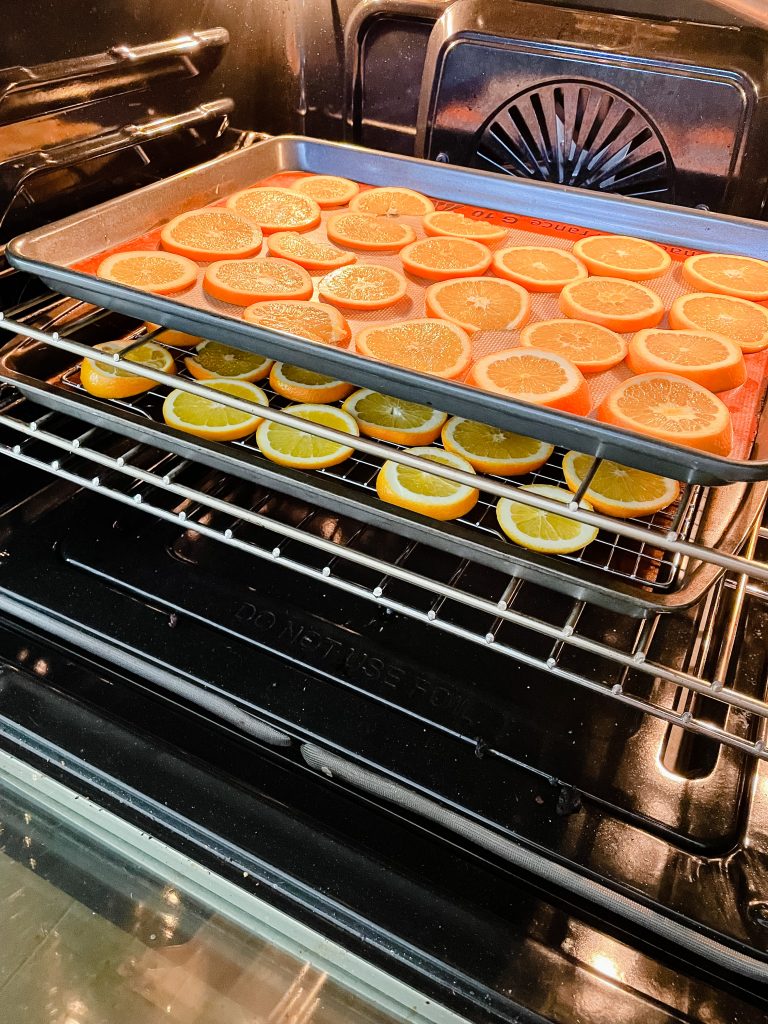 How to Dry Oranges
Lay them out on a baking tray.  Spacing doesn't matter too much. Fit as many as you can on the tray. I sometimes use a wire cooling rack on top of the baking sheet to let more air underneath. I honestly can't ever tell much of a difference either way.
I like for my oranges to keep more of an orange color, and turn less amber and dark, which is what makes this recipe a little different.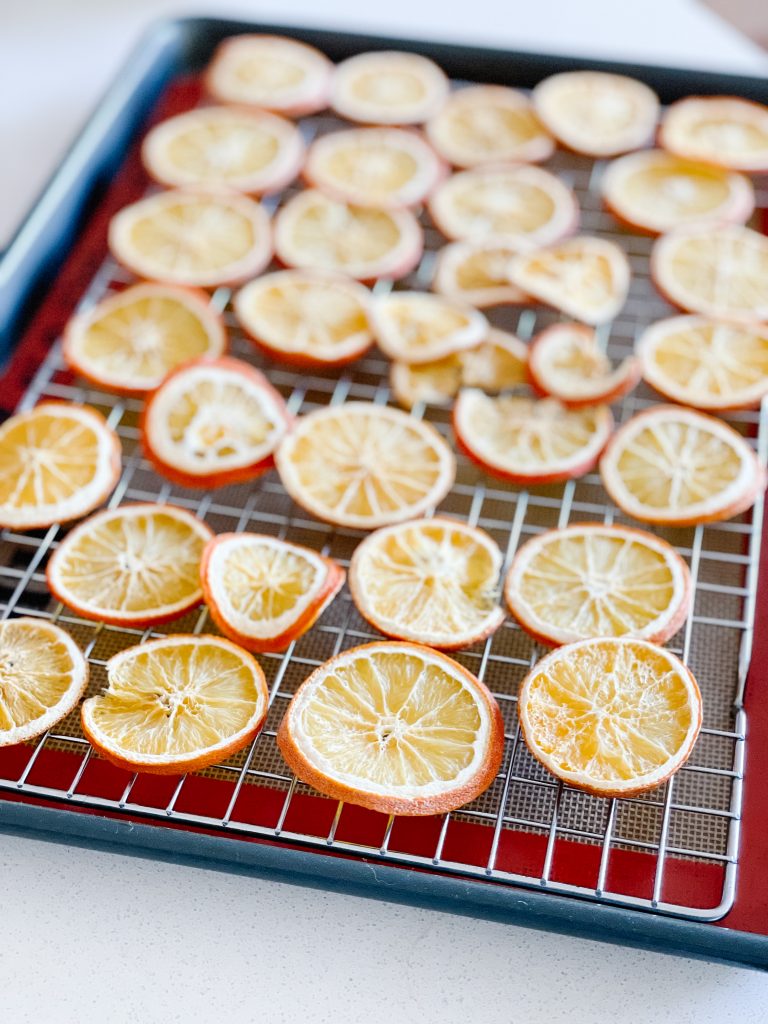 Bake at 200 degrees for 3-4 hours, or until the resemble the picture above. The sides are golden, but they don't look brown and the inside of the orange retains its color pretty well. Of course, there is some variation.
I then let my oranges sit out overnight or even two nights. You'll see when you pull them out of the oven they're not quite all the way dehydrated, and leaving them continues drying them out naturally.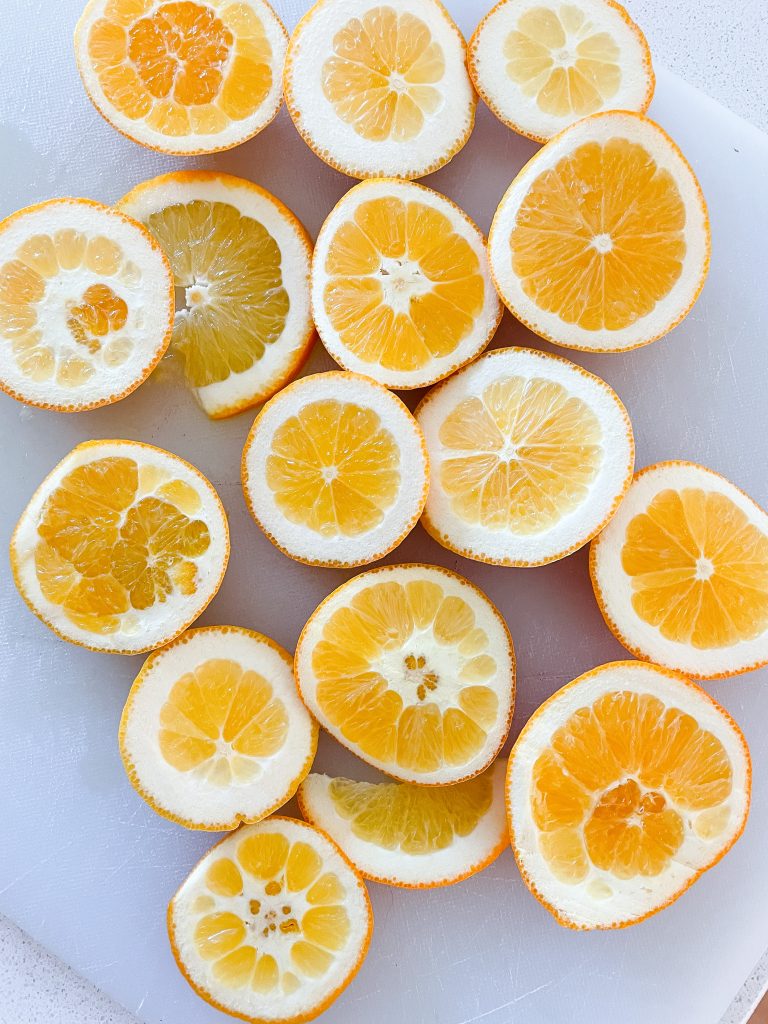 I always keep the ends and scraps for making stovetop potpourri (and let's be honest, the kids will scrape those out.)
Decorating with Dried Oranges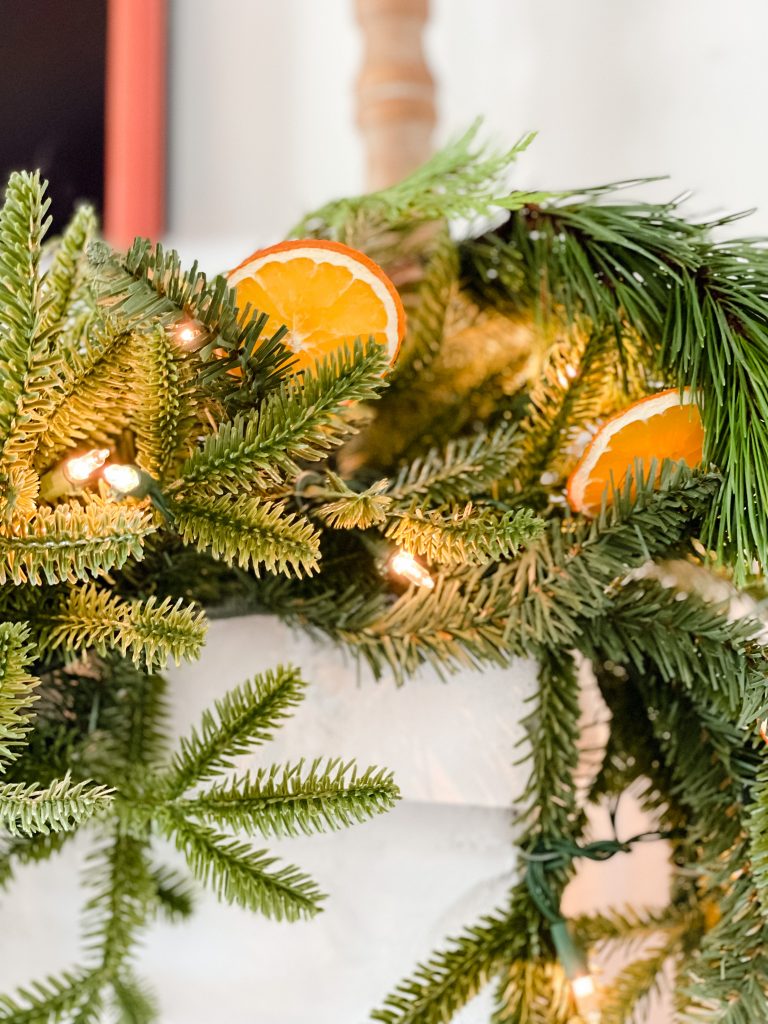 You can use dried oranges a million different ways. This year, I wanted them on my mantel that will transition from Fall to Christmas and my table scapes. They smell heavenly, and wherever you hang them, you'll get a subtle hint of orange.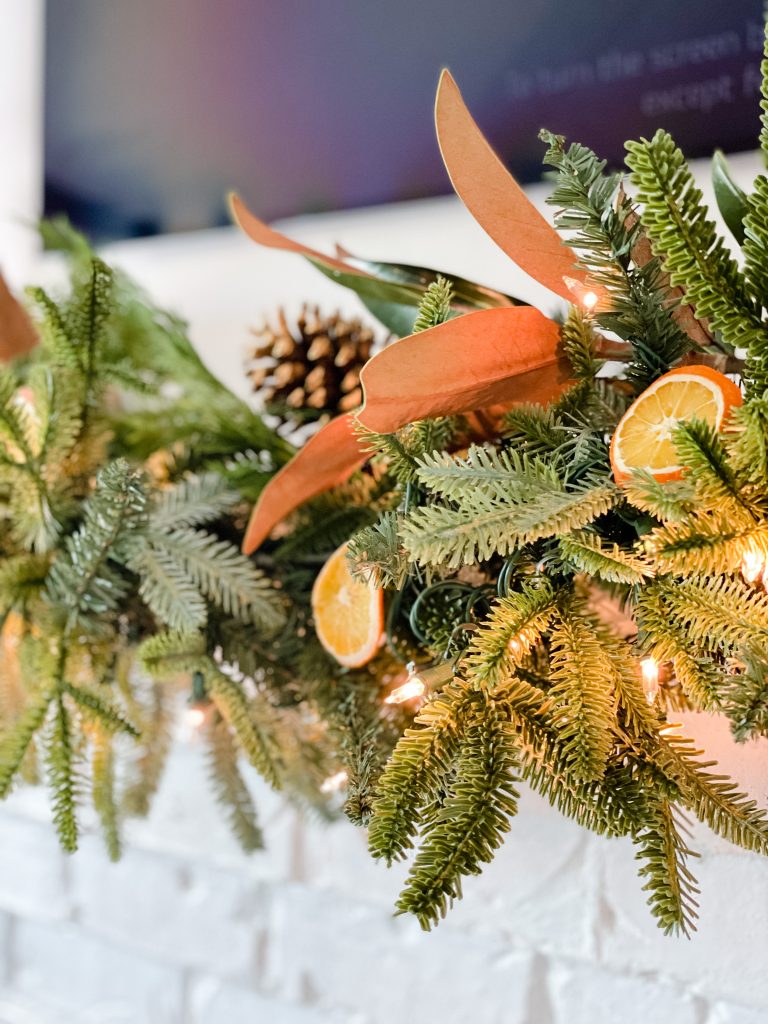 I just tucked these in the branches, but in year's past I'll thread twine through them and use them as ornaments or tie them to a package, or even simply filling a vase or jar with piles of them. See how the color is much more true to an orange?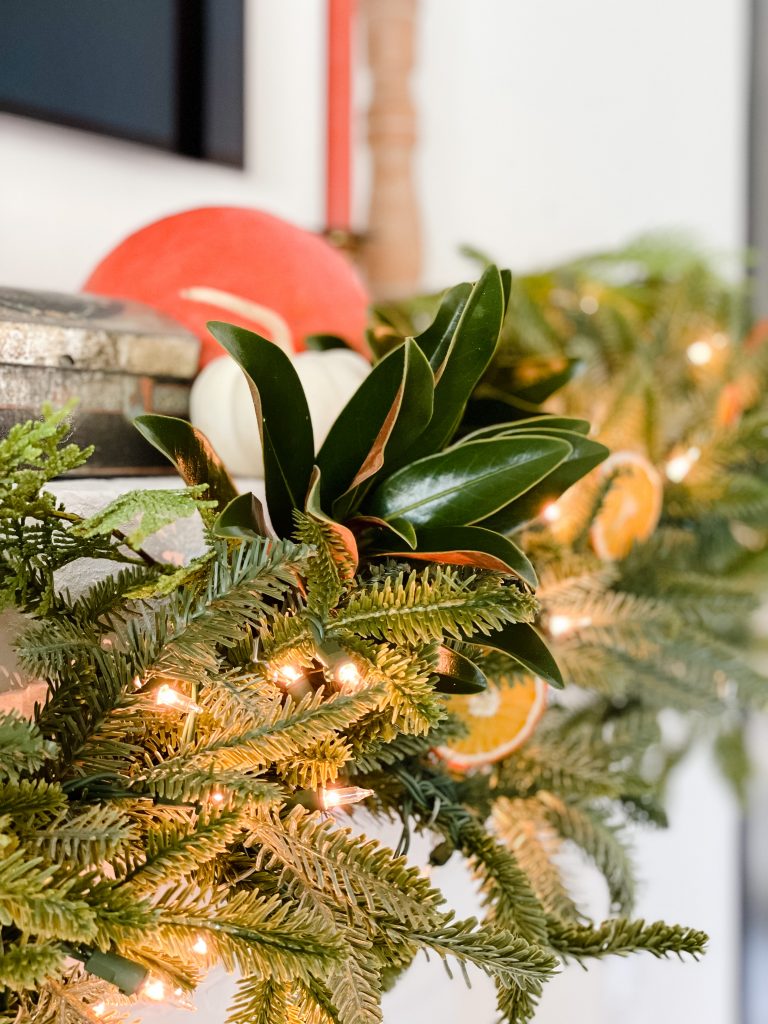 I started doing this two years ago, and I think for me it has become a yearly tradition. It feels like home, and Christmas and family.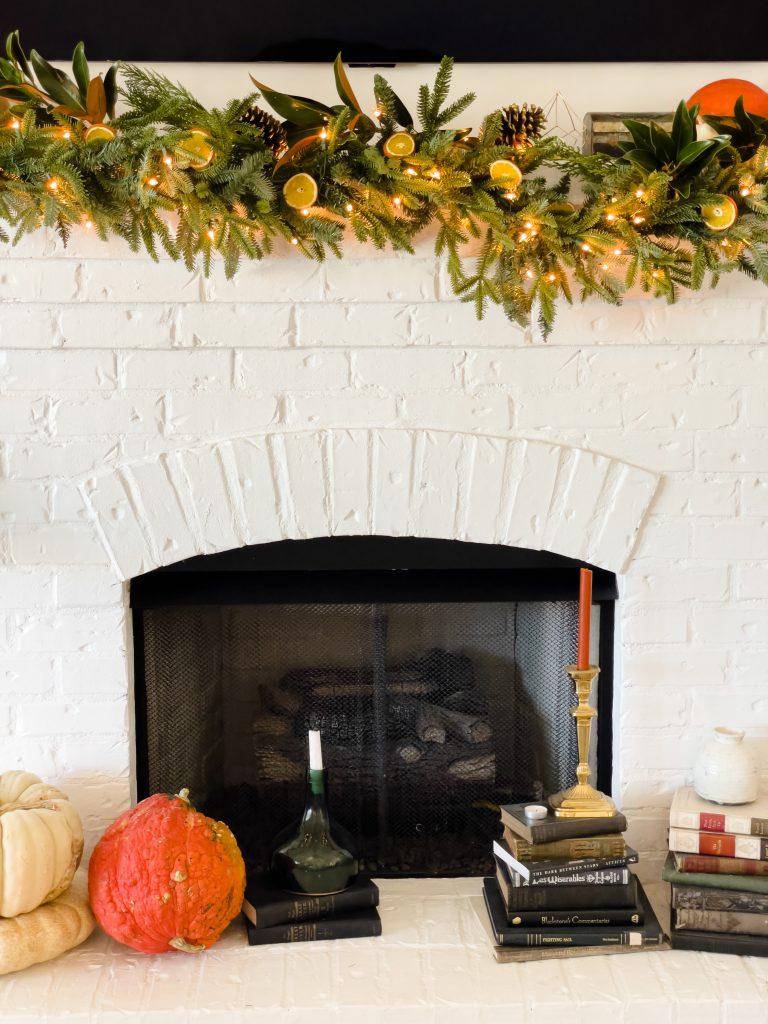 Our mantel will slowly transition from Fall to Christmas and our dried oranges will stay a part of the decor. Just too seasonal and bright to take them down. P.S. My friend Marian recently shared her take on dried oranges, too, if you want to check out her recipe!
Have you dried oranges? What are your tips? Share them with us in the comments below. 😊