Well, we did it.
We built a house and moved to Auburn, Alabama.  This man I write about, me, & our three little humans.  If you follow me over on Instagram, this is no shock.  But if not, surprise! 😉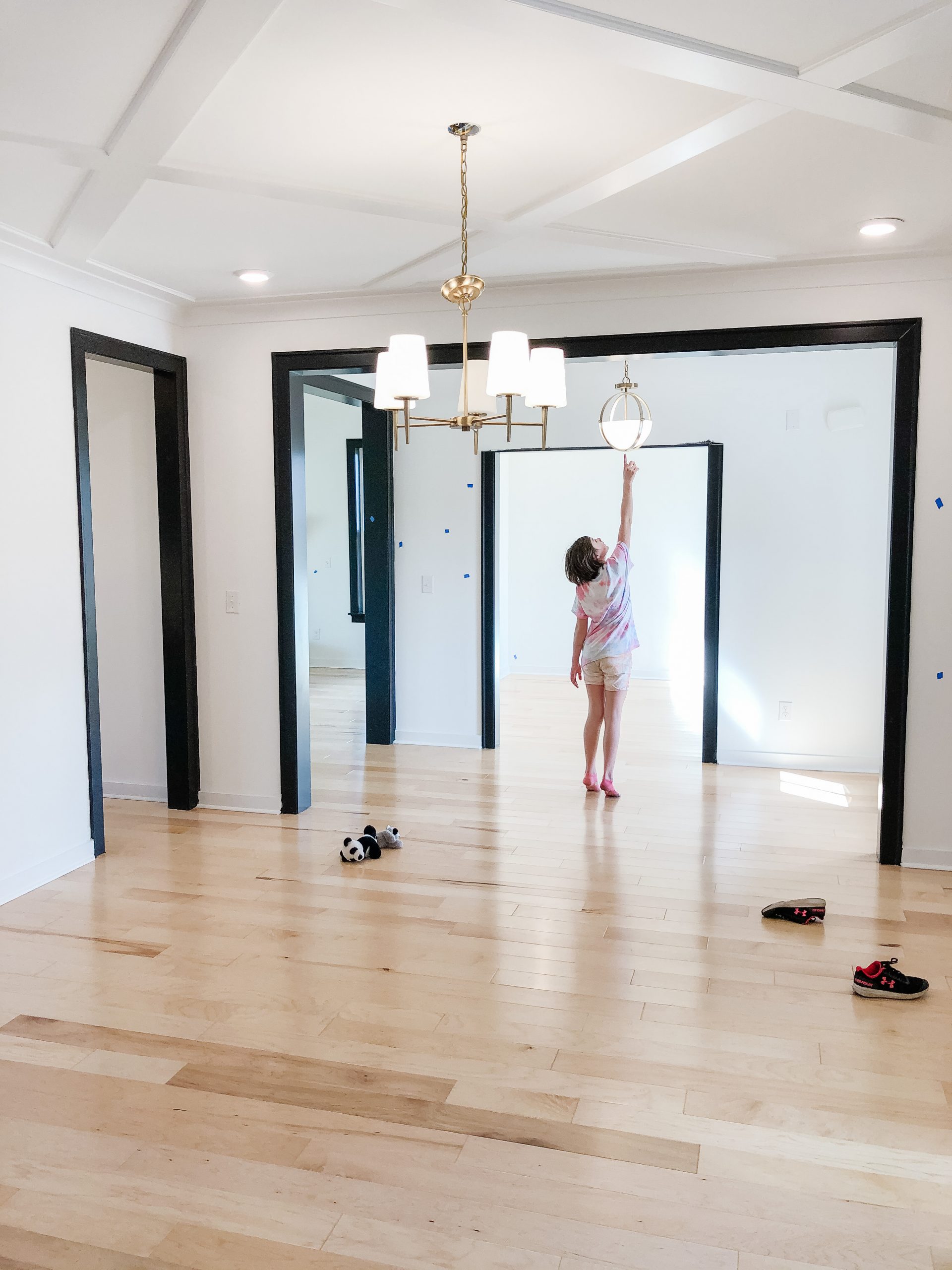 While leaving the house I'd been in for 17 years was emotional, the truth is this move has been in the works for four years.  I was traveling an hour and a half one way to work a few times a week, and honestly, I'd fallen in love with the area.  This place represented a finding of myself, and a deep healing I've never connected to place before.
And after a whole lot of heartache and work and waiting and exhaustion, we are here.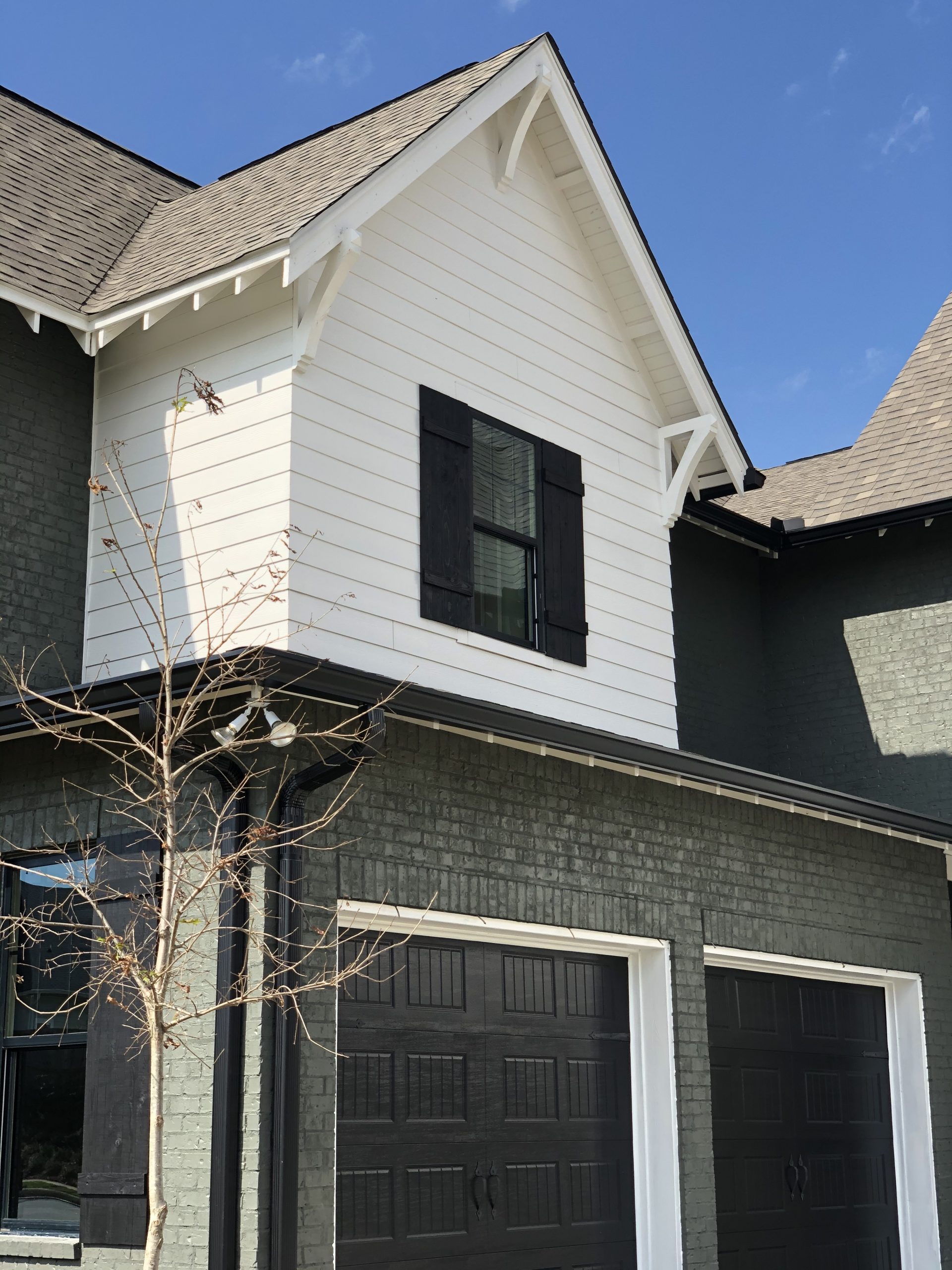 I took the last two weeks to be mostly off work, so that I could unpack and make the actual move.  Today you get a few iPhone pics…better ones for another day. 😉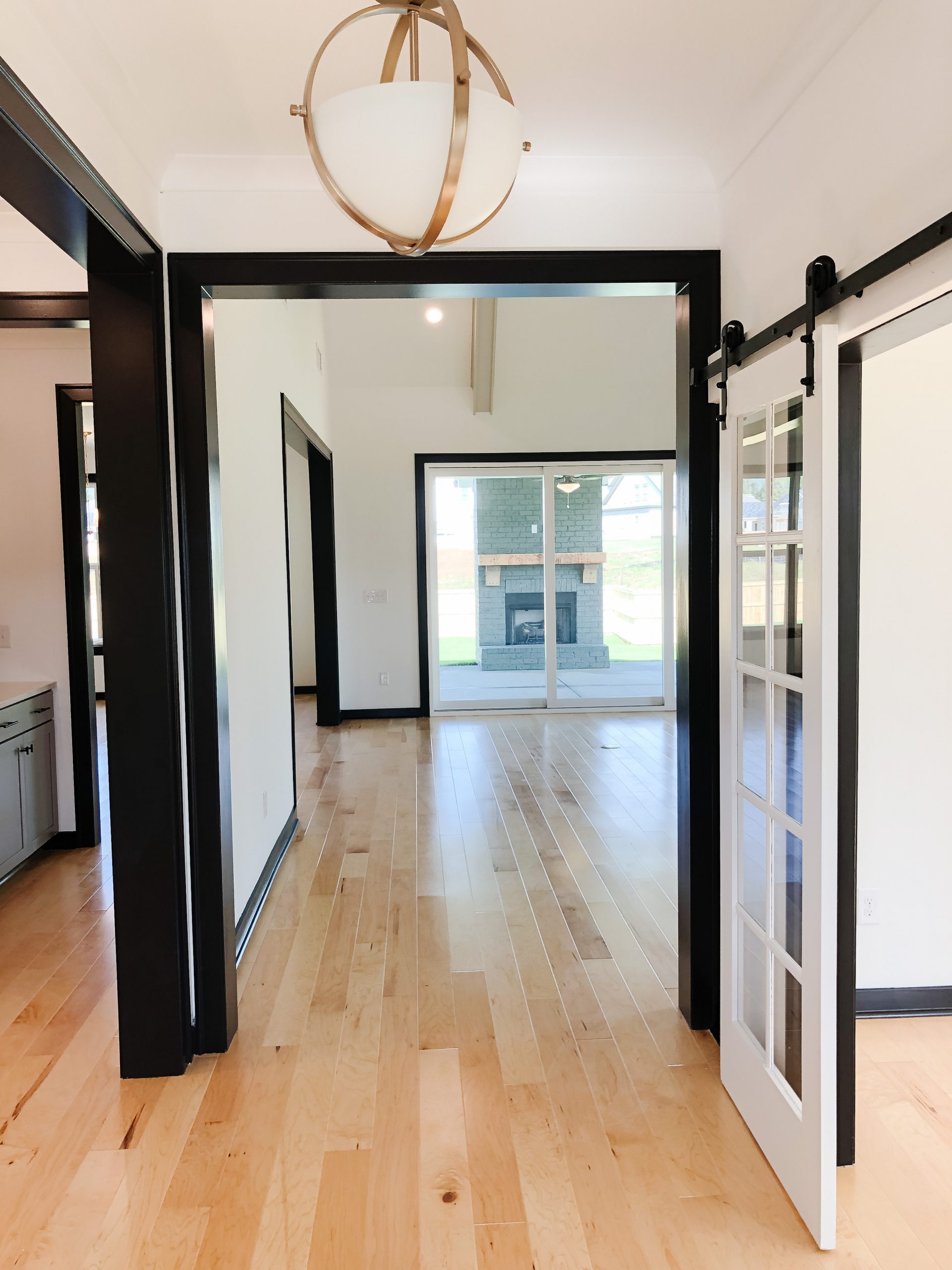 If you followed along on Instagram, you know this is a semi-custom home, so while I was really limited with selections, I did get to put a few of my own touches on it…hence, the black casings and baseboards.  I'll admit…they turned out just as stunning as I knew they would.  Sounds arrogant, but it's just the truth. 😂. I left the crown moulding white so the ceilings would soar and the black baseboards would ground the space.  We're all really happy with how it turned out!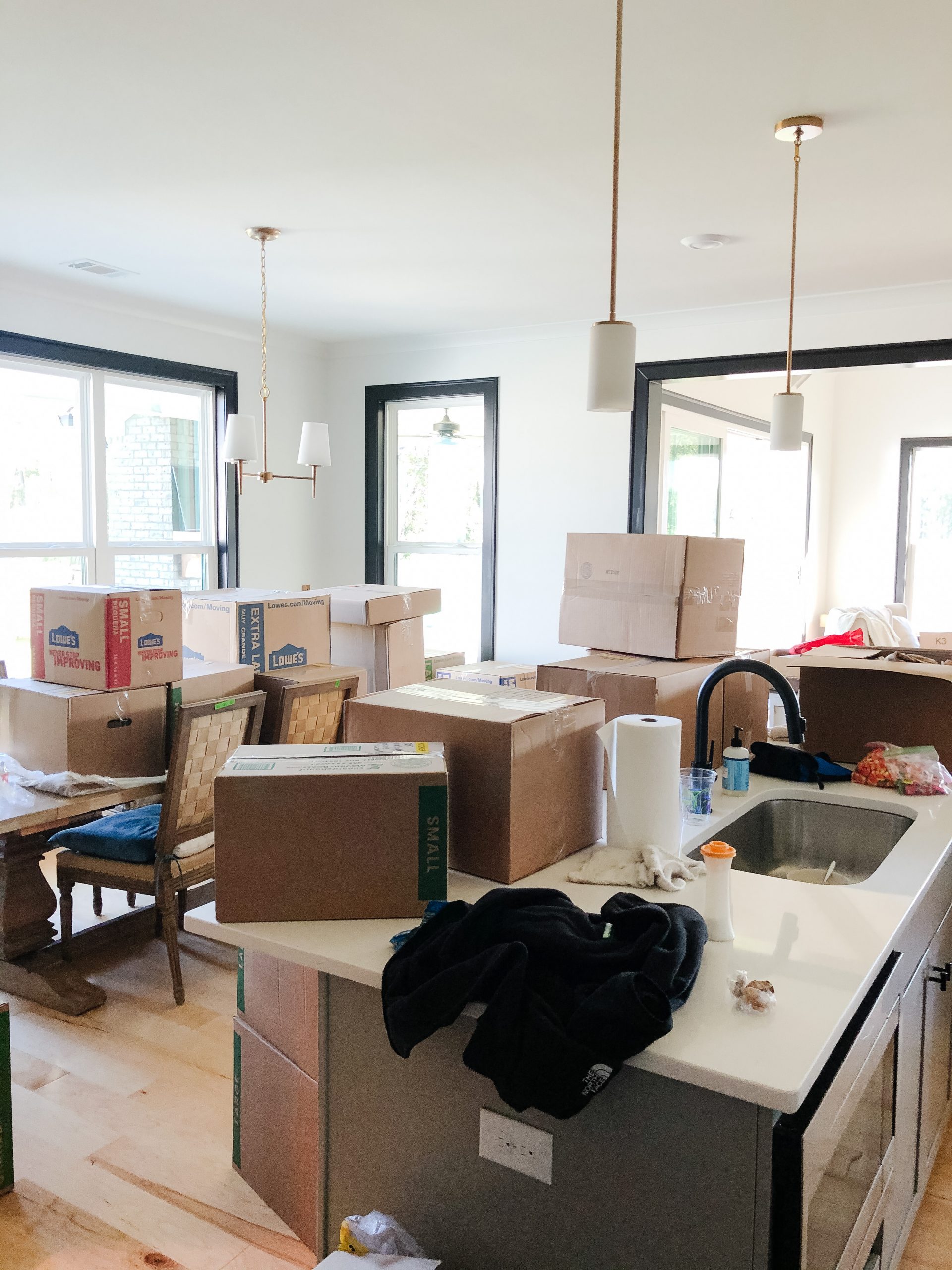 I'll do several posts with sources, paint colors, and finished rooms eventually, but for now, the focus is turning each space from this above to something like this…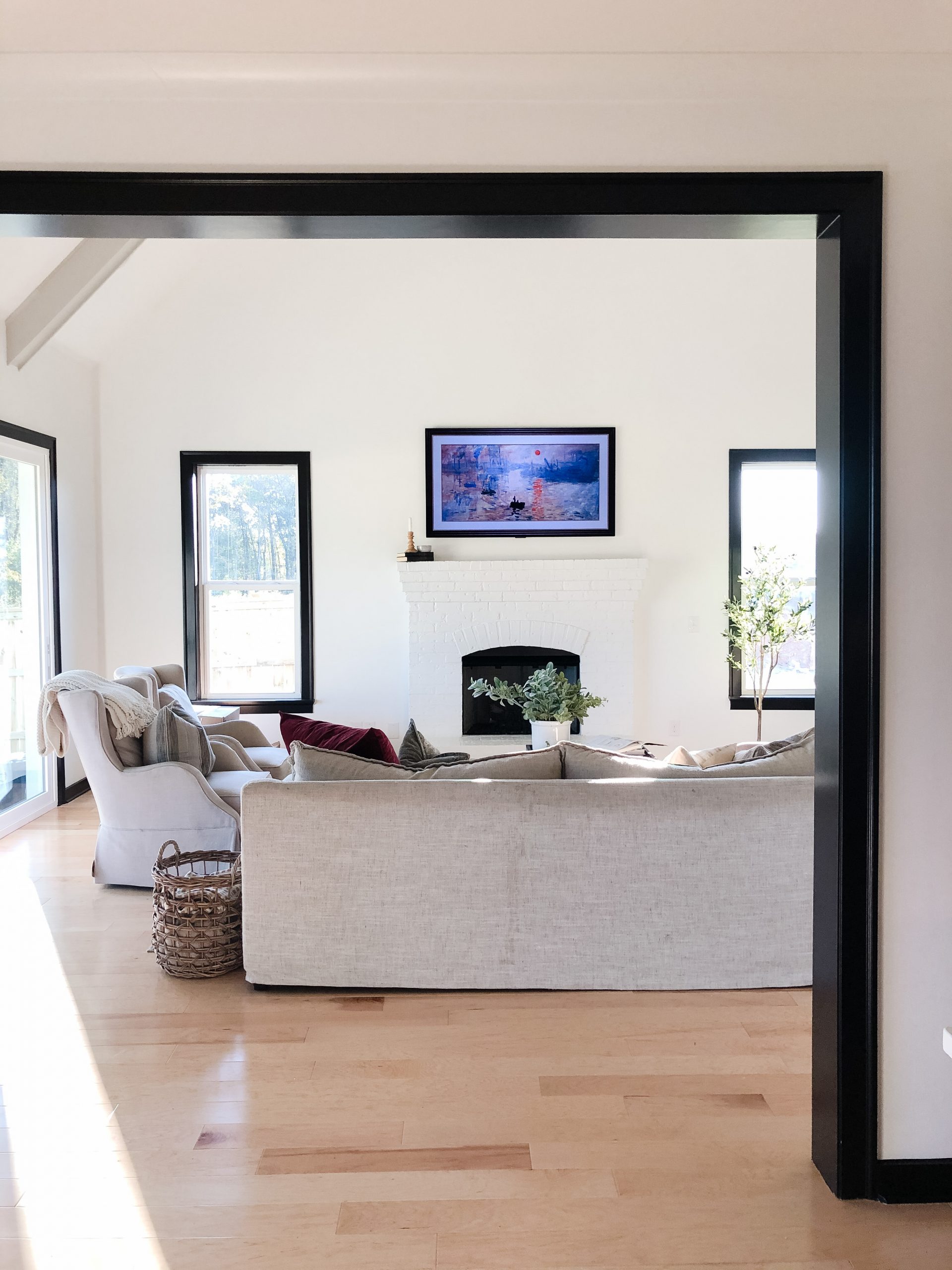 Room To Breathe
Not totally finished, but absolutely livable.  I was telling my good friend, Michael, this the other day: I'm having a hard time wanting to "decorate" the spaces.  It is feeling really, REALLY good to let each room breathe, and not be filled with stuff.  Feels fresh and new and that there is space around me to simply be.  I know I want art in the house, of course, so that's next.  Then, we'll see how I feel about beginning to add little bits of decor here and there.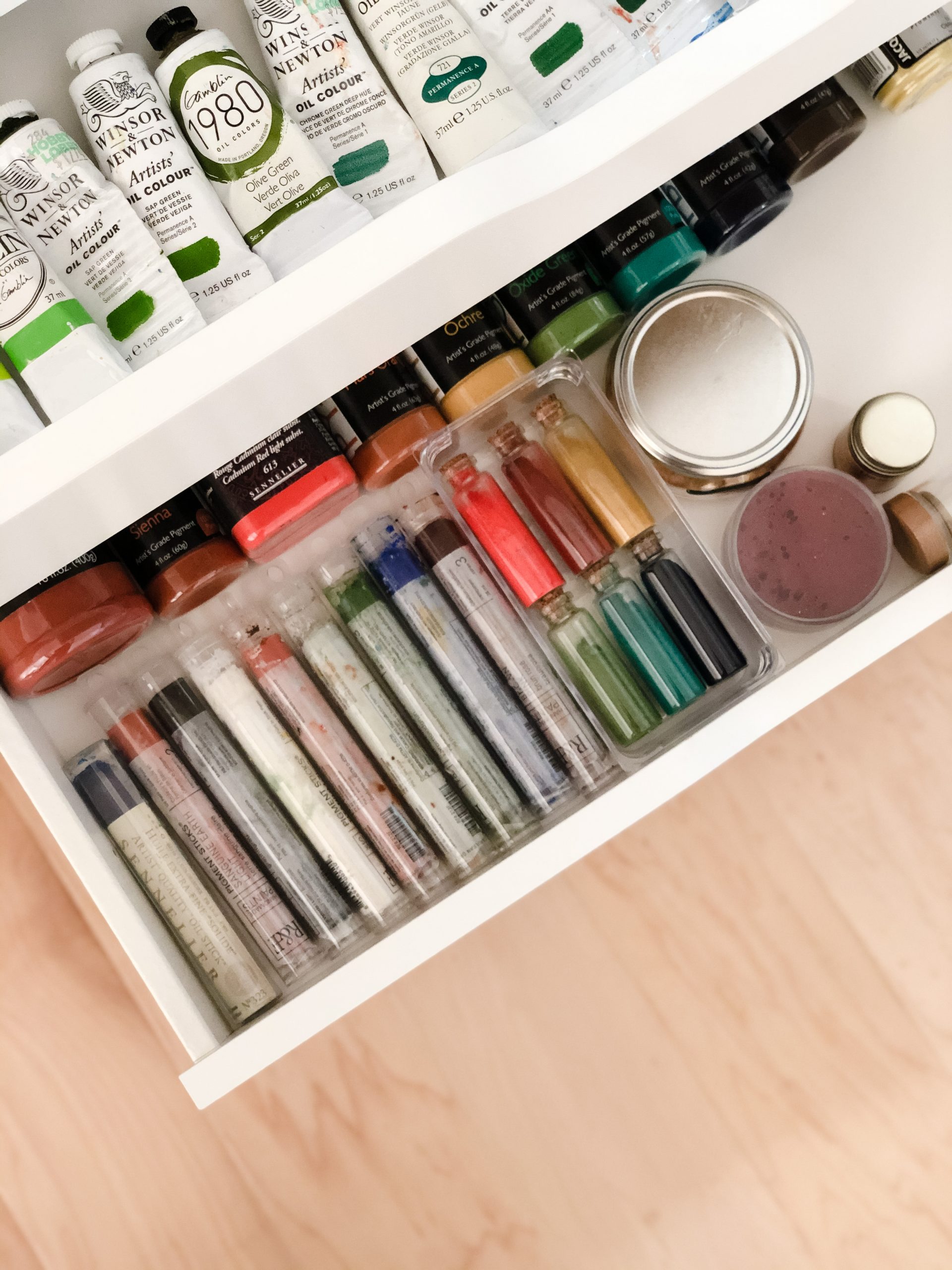 I'm also finding serious joy in unpacking little bits at the time, making sure everything has its place, and each space is functional.  I'll have to share pictures of my ridiculous kitchen drawer organizers and you'll see just how far I'm going with this.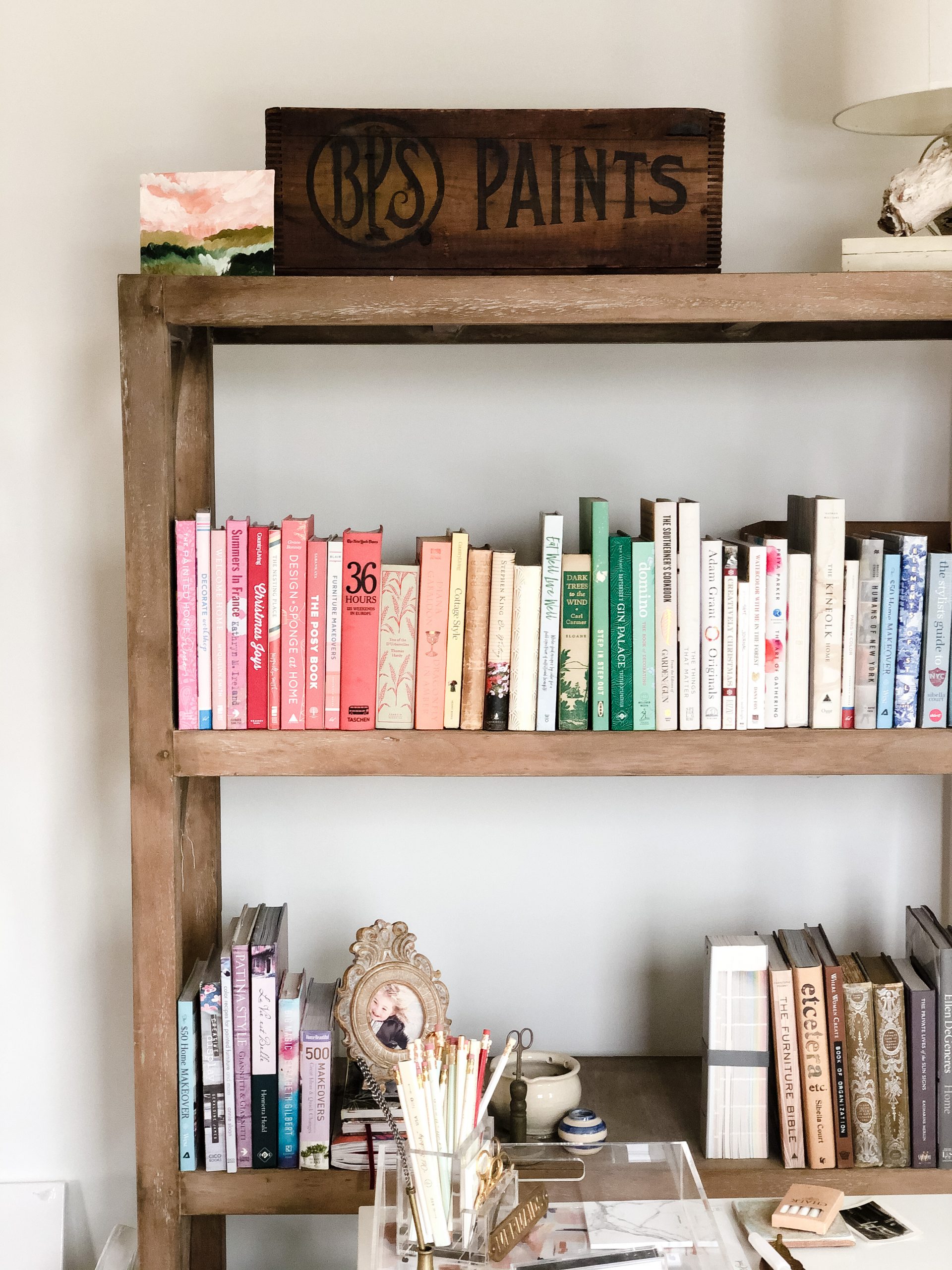 I love the idea of really focusing on creating spaces that feel good with less things in them (minus the loft and the studio because, well, paint and science), and taking our time building intention around how the house functions for us.  The past year of being in flux on when the move would happen, packing, sorting, donating and purging LOADS has me craving quiet and organization here.  Feels good to be home. 😊