For those of you who follow me on Instagram, you know I began painting again last fall, and really caught the bug around January.  Without too much hype, I'm excited to tell you I released my first collection of landscapes today!!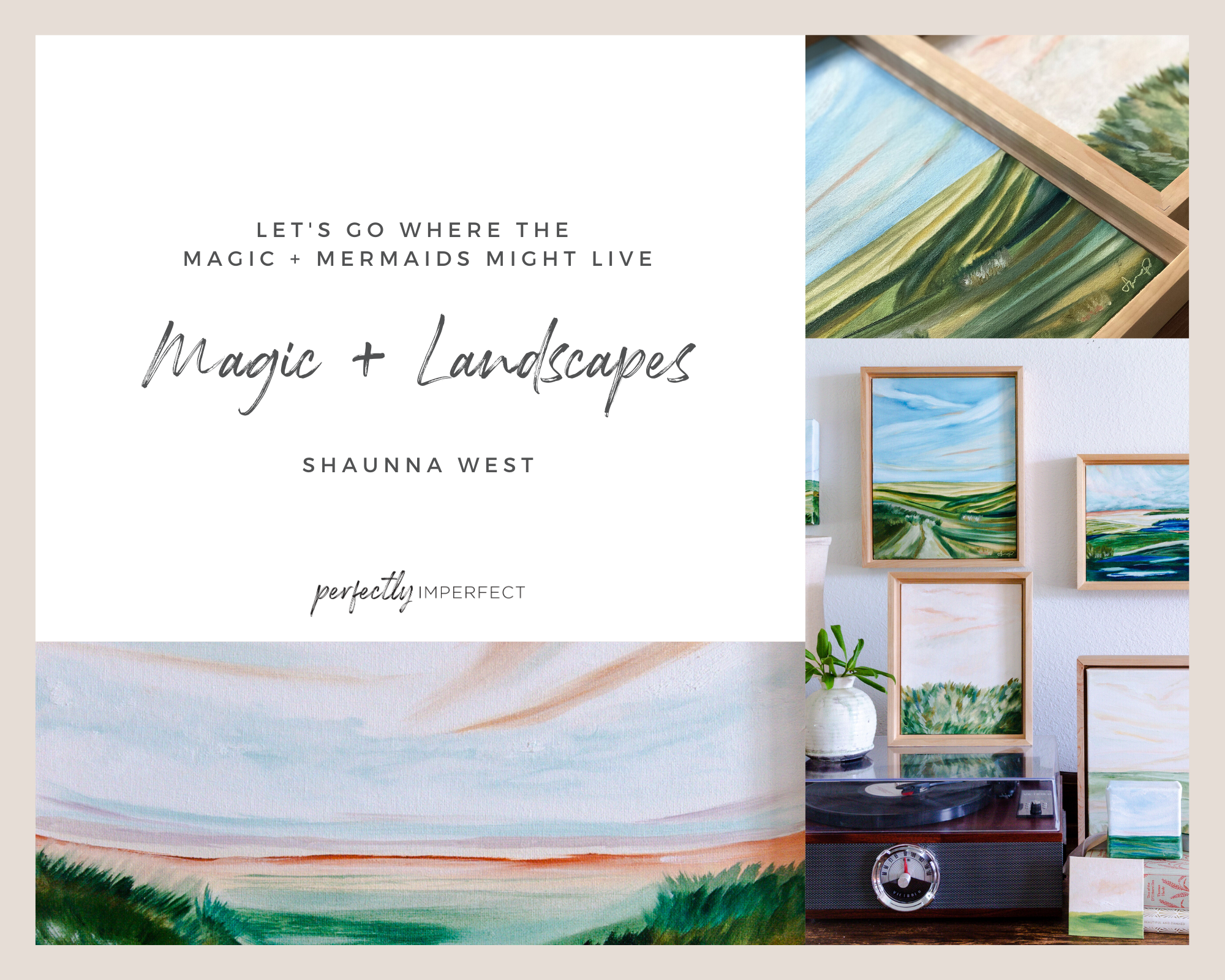 Writing The Middle has been one of those great gifts in my life, not only for the connection it has brought me to you, but the connection I find in myself.  Writing Longings stirred in me this remembrance of all the longings I had as a little girl to believe in love, connection, flying, coral lands, and magic.
Hence, Magic + Landscapes was born.
For now, I'm listing the paintings on my site on Daily Paint Works, but may eventually open an online shop here again.  We'll see. 😉
The larger works will be listed auction style for 3 days, and the smalls are buy now.  You can click HERE to look/shop or you can scroll below to get a preview….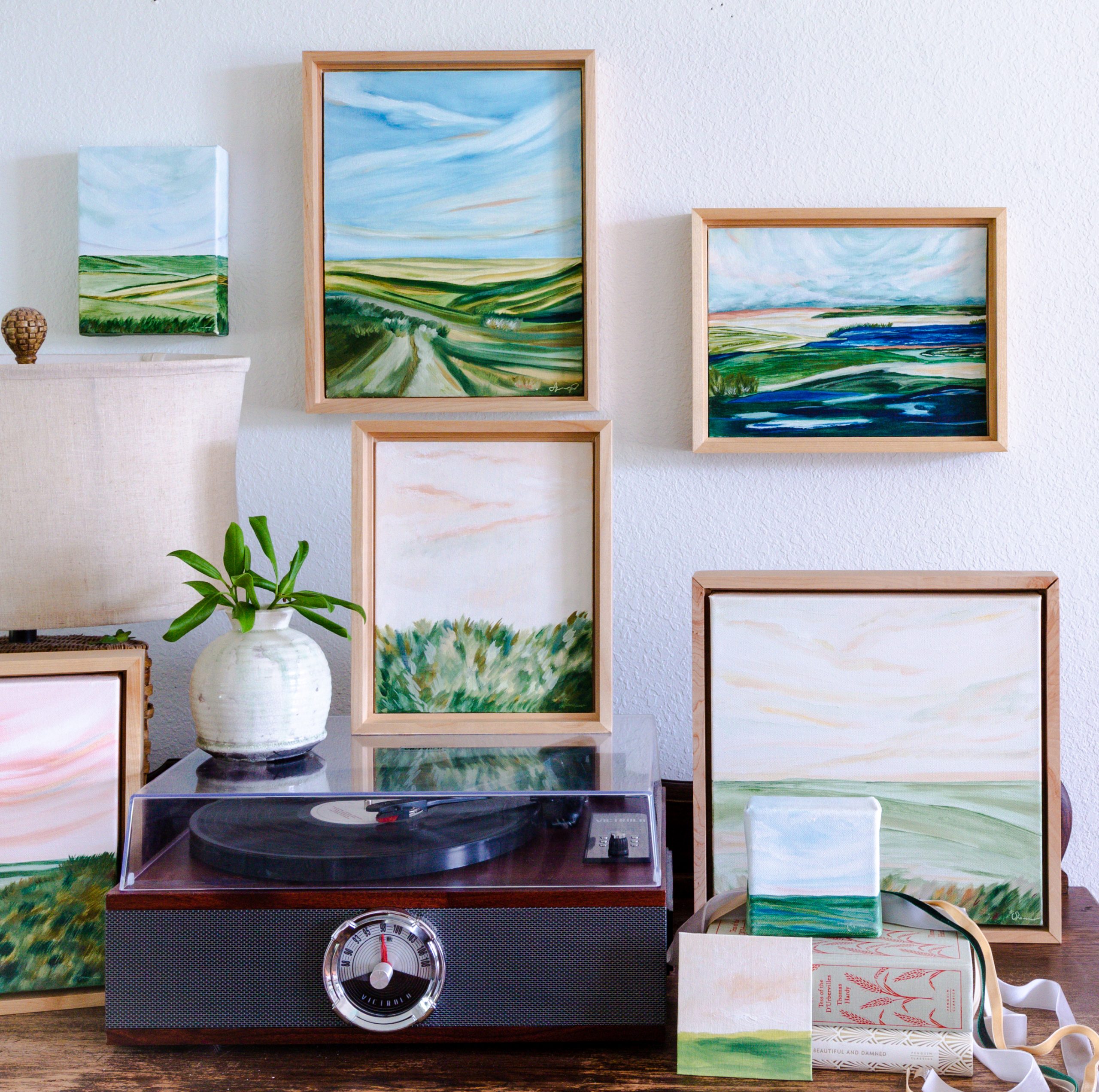 clockwise from top left: of land & sky, resting place, mermaid tides, wild heart, wonder, daydream, grass feathers, field of reverie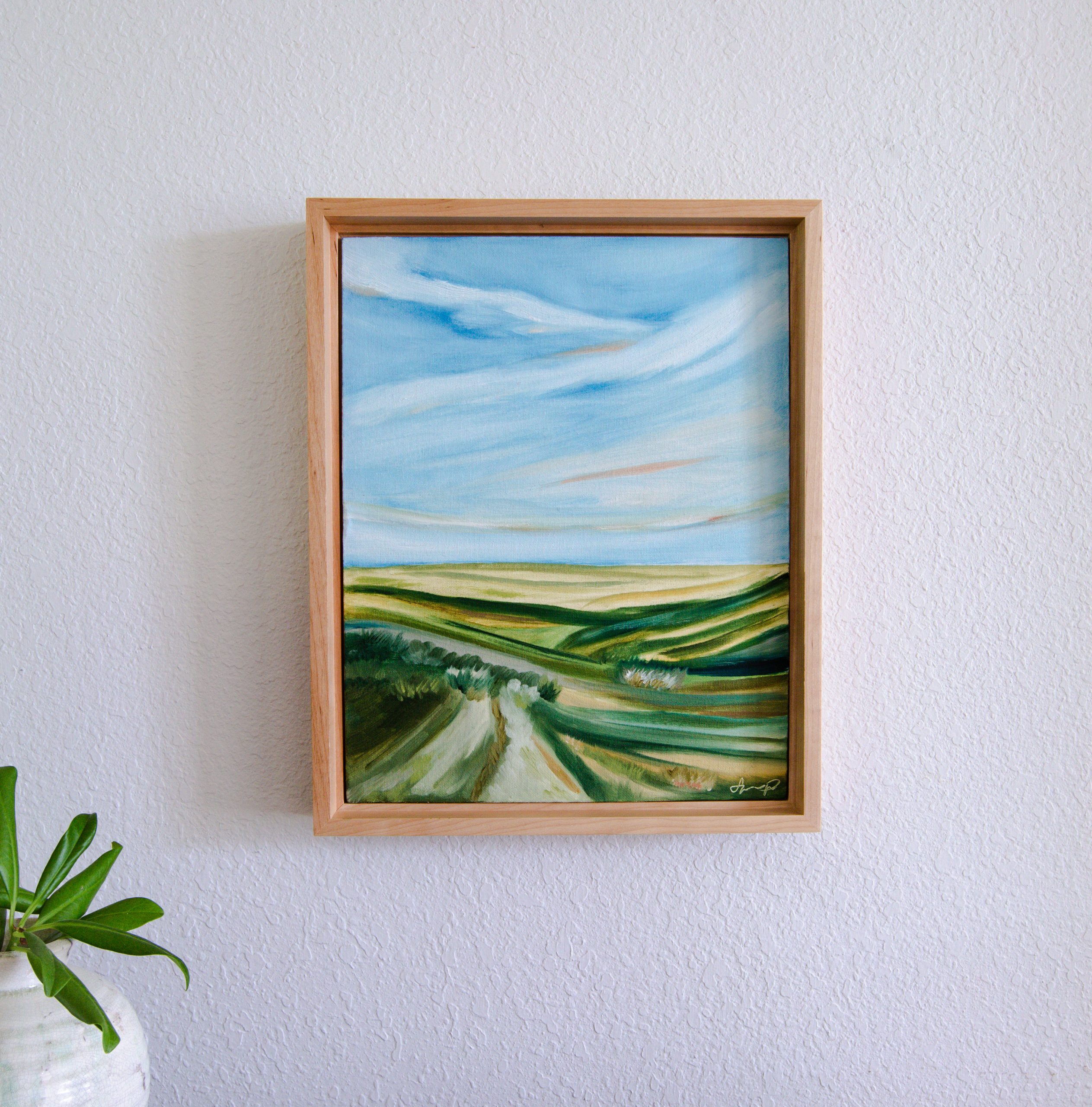 resting place, 11×14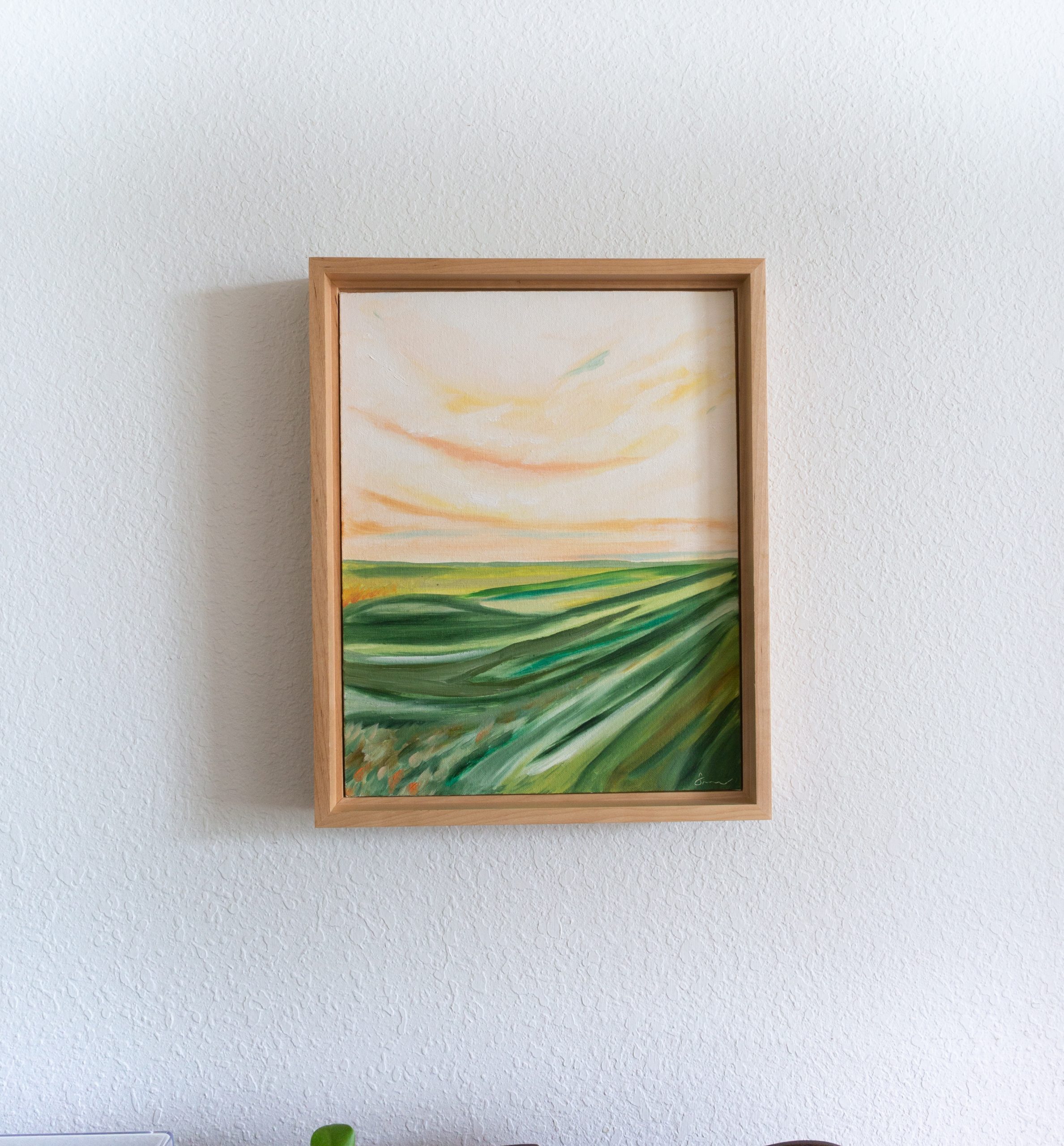 swept away, 11×14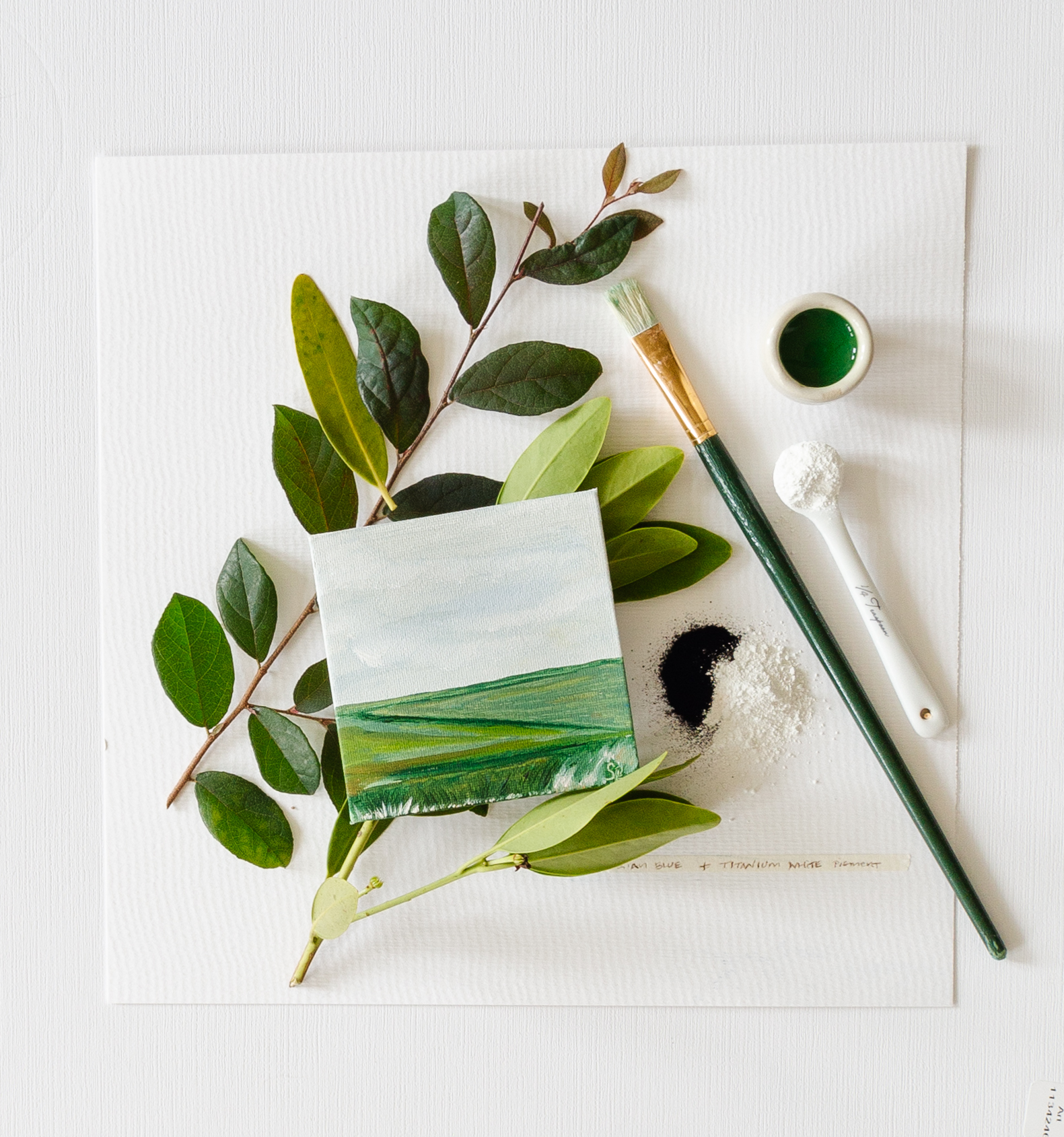 Meadow, 4×4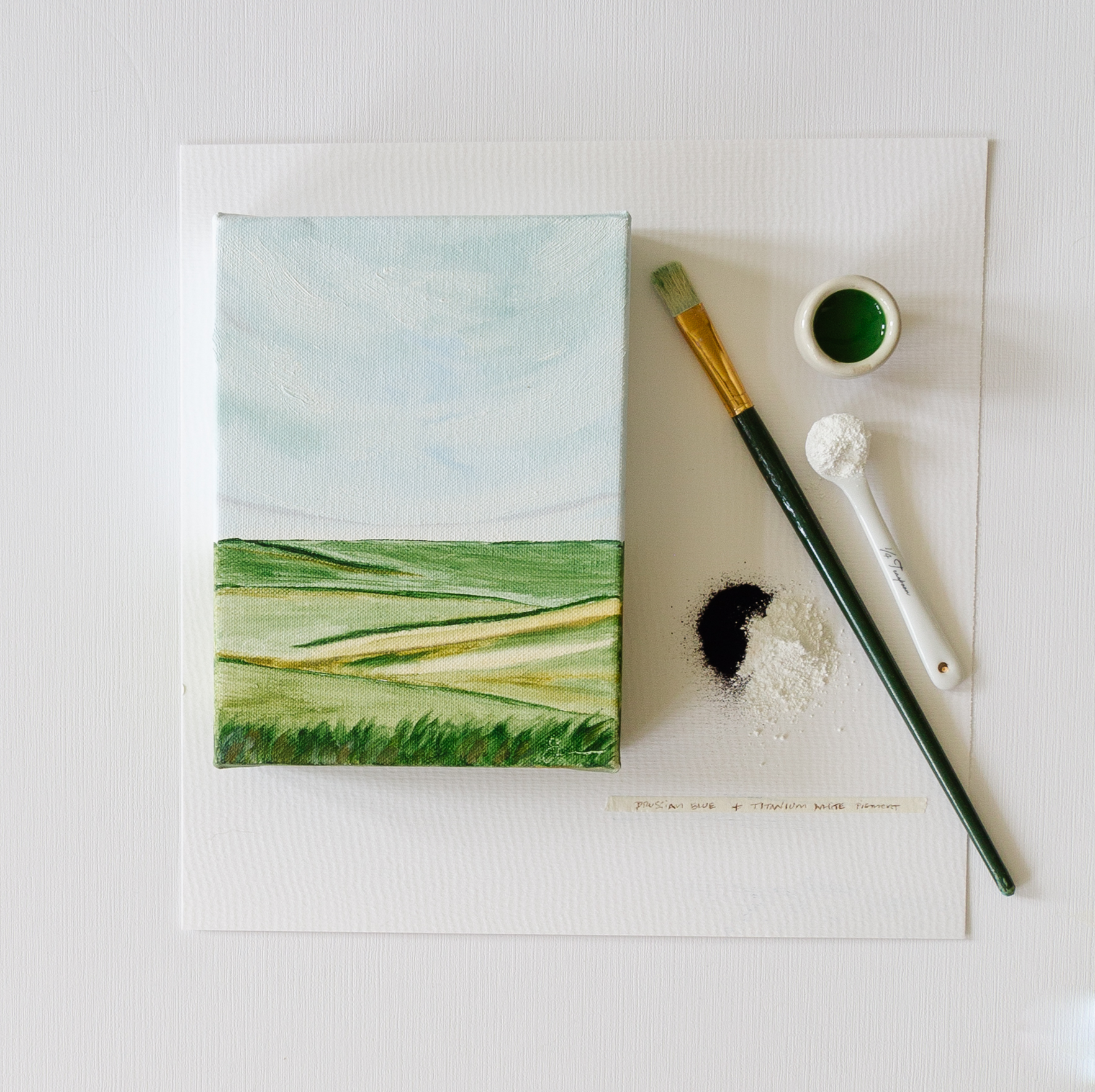 of land & sky, 6×8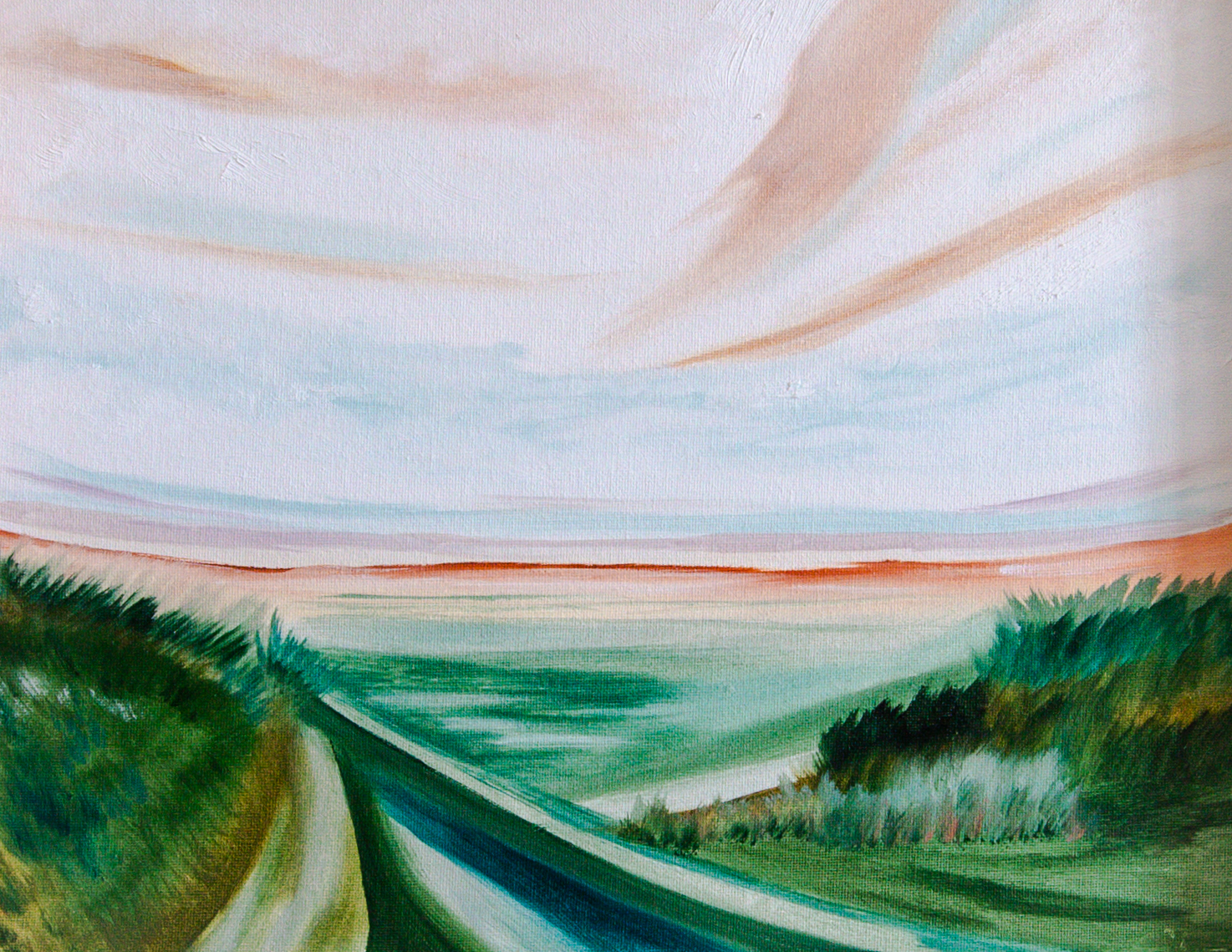 awakening, 11×14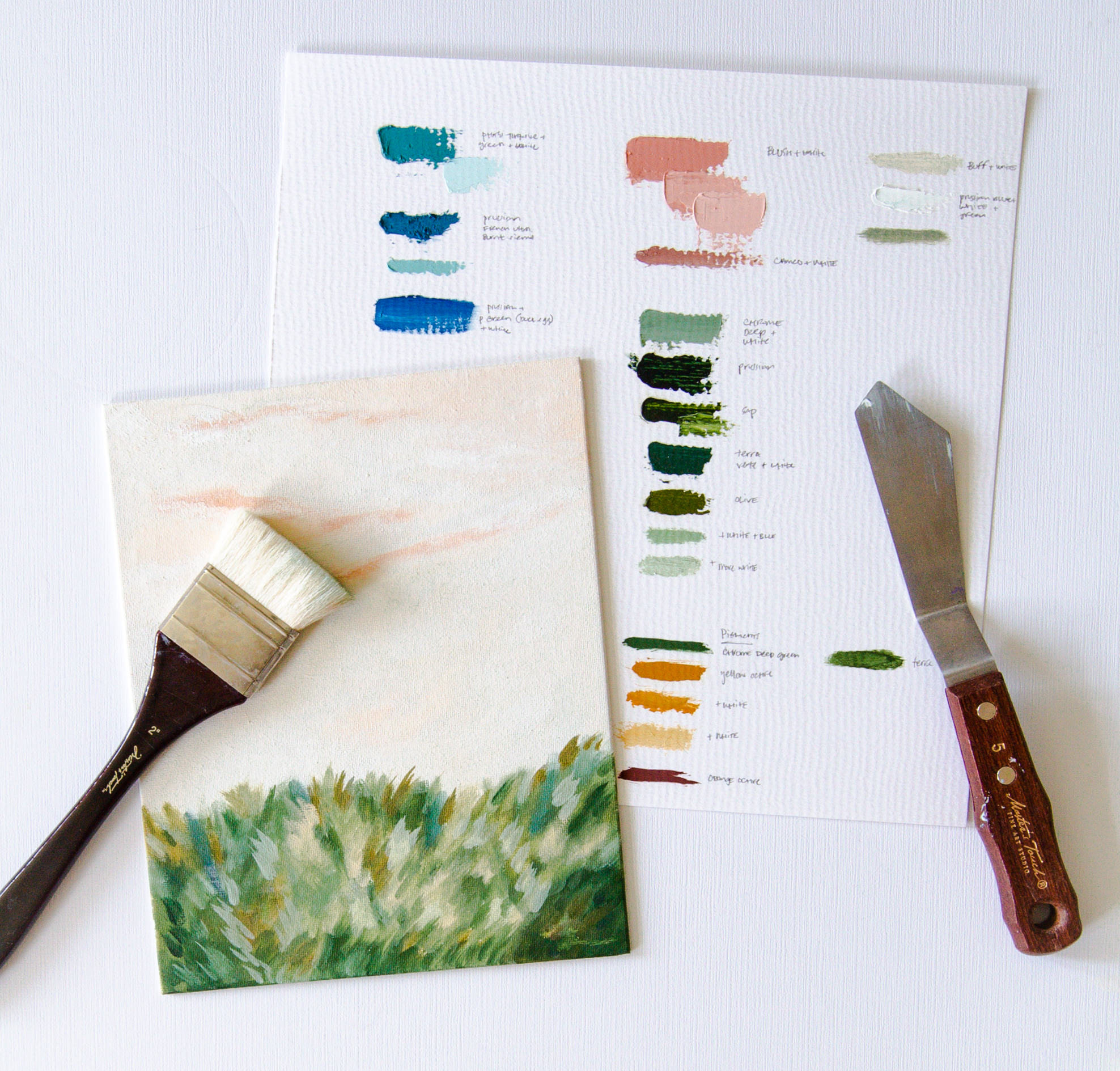 grass feathers, 8×10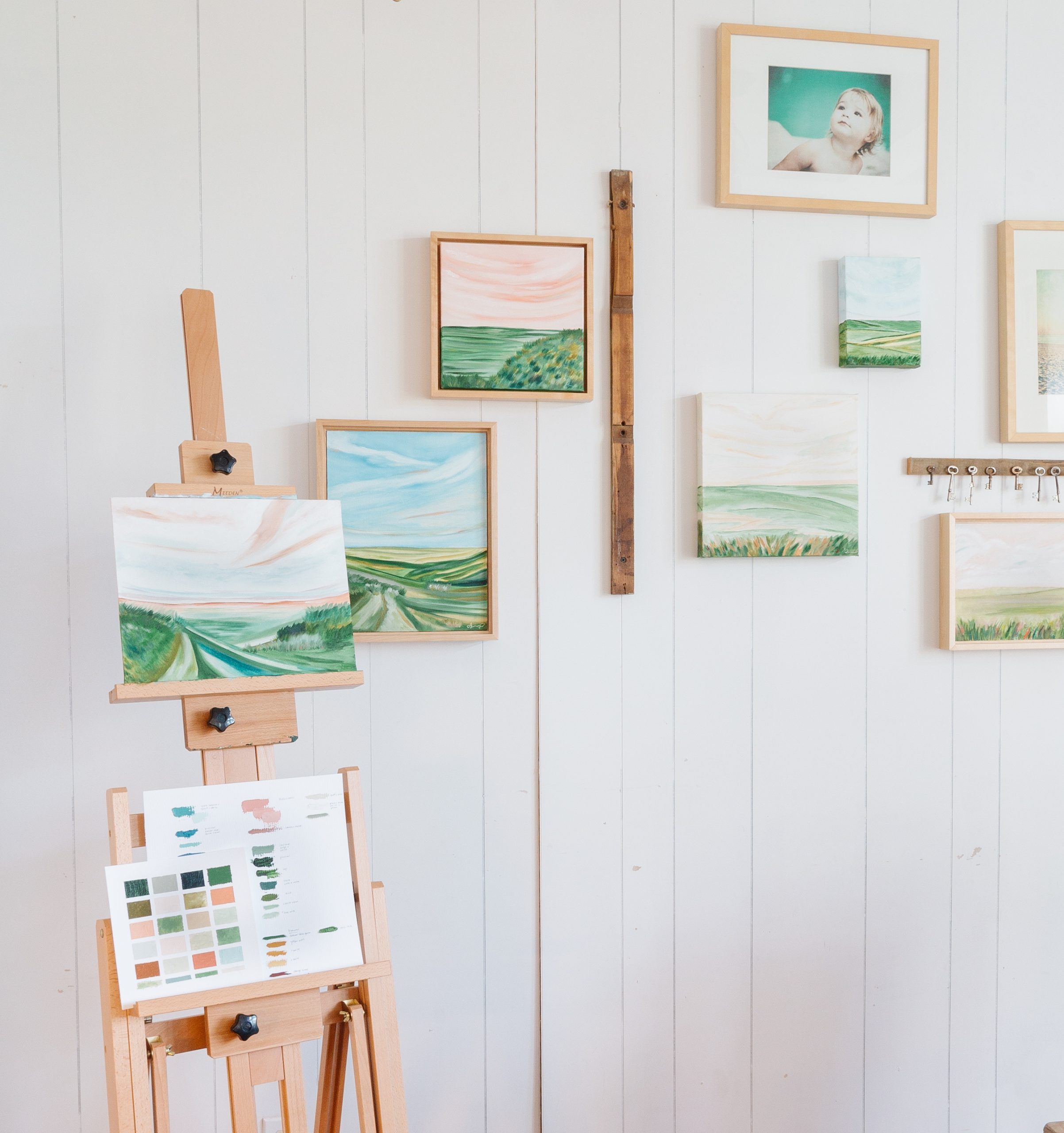 The paintings are sold unframed, but I wanted to give you an idea of what they look like once framed…I love these from Blick Art Materials!
Thank you for your support…it means the world to me! Click the button below to shop the Magic + Landscapes Collection!