I sit in the living room typing.  It is the same spot I've sat for the last 10 years typing, recording for myself or for you all, here at Perfectly Imperfect.  Today I sit typing, remembering just how far I stepped outside of my own comfort zone over the last few years, and realizing my creative work has all come full circle.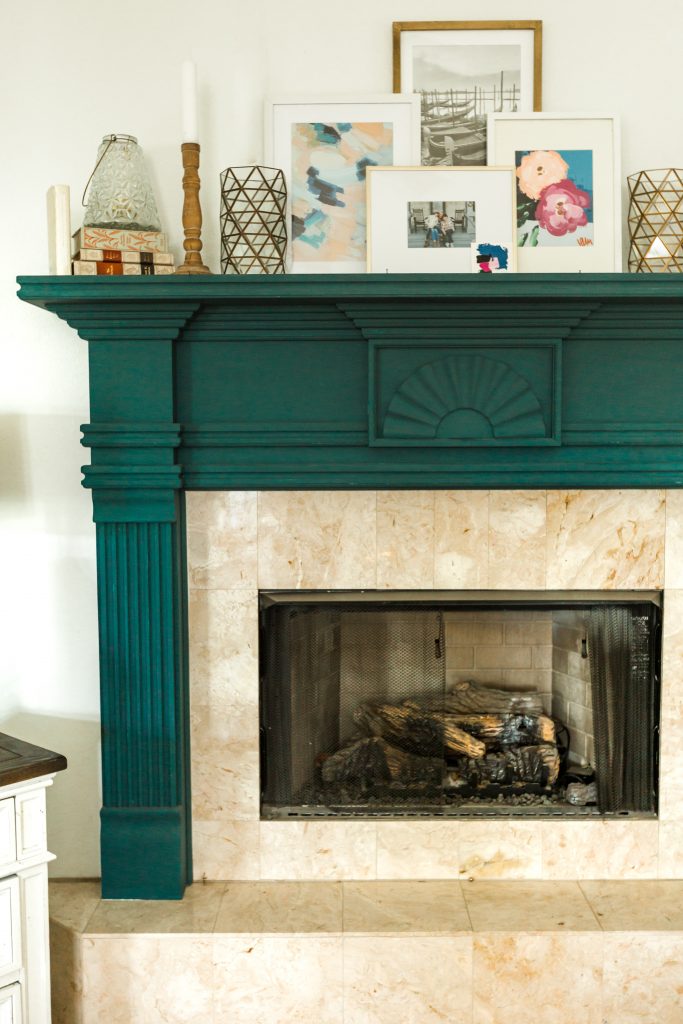 I used to sit while the kids were playing at my feet, writing to you about makeovers and paint.  I then wrote for myself, during the time my business led me to work with my partners.  I spent the days shooting or coaching and helping other businesses with their marketing strategies, branding and storytelling.
Stepping outside of the box is hard.  It's tricky.  Honestly, it can feel absolutely terrifying to walk even five steps away from everything you know and everything you have grown comfortable with.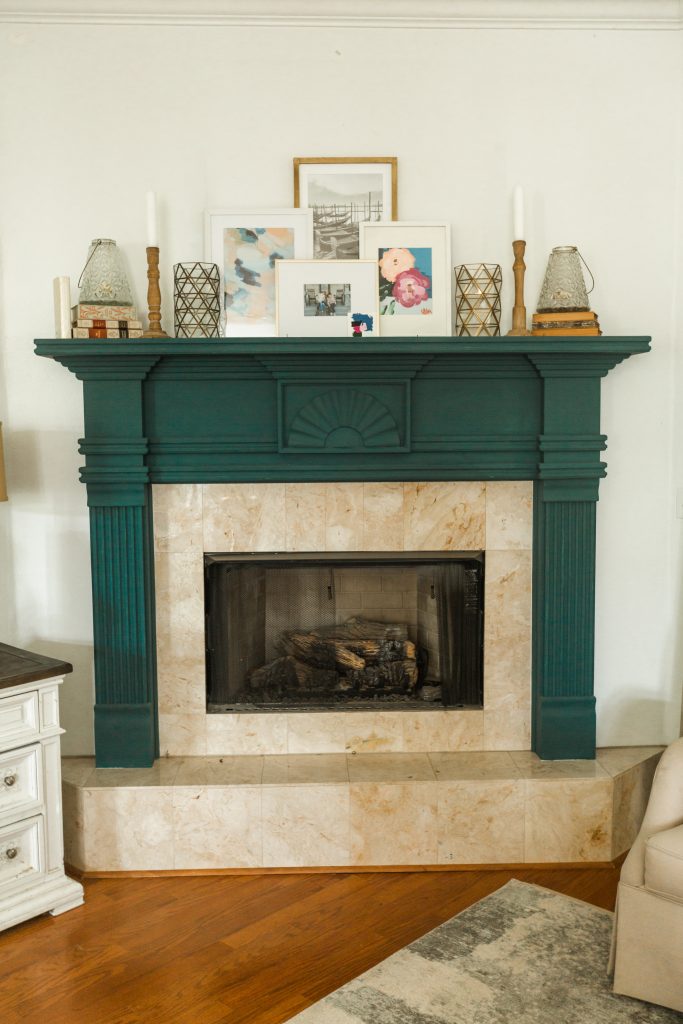 I remember the first time I sat across from what I would consider "important businesspeople" to give a presentation on the status of the company we had invested in and were coaching into.  I could not have felt further from an expert, or more outside of my perceived box.
What happened next surprised me even more.  I did not get laughed out of the room.  Whether I had realized it or not, all of my time creating PI had prepared me to do the same for other businesses, and to speak into those areas with some authority and at least, experienced opinion.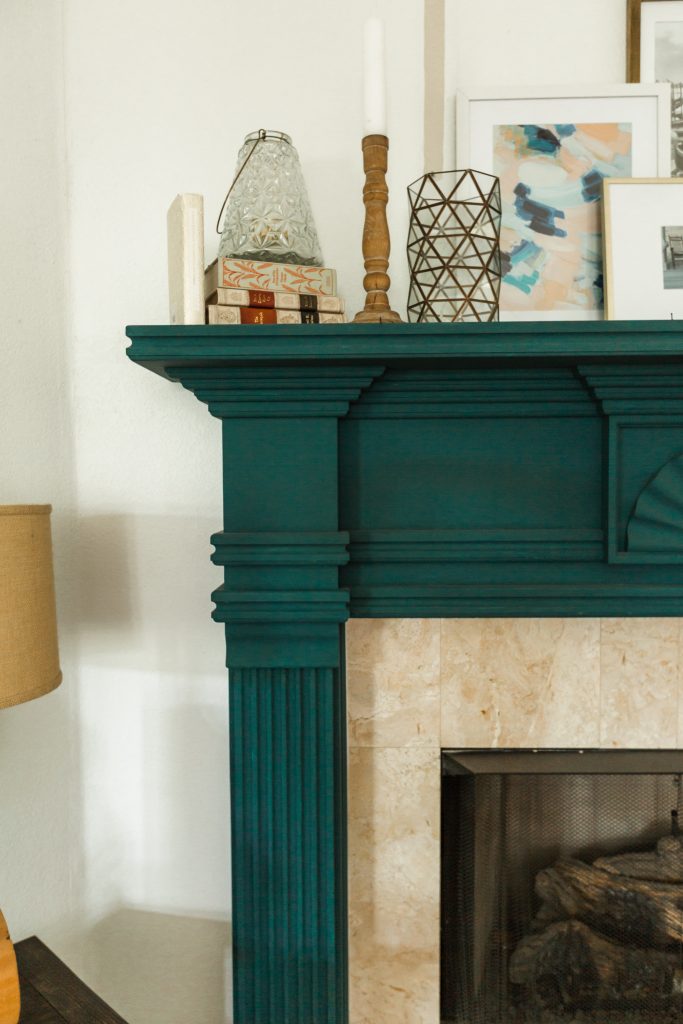 And now that I'm writing on the blog again, and writing daily at The Creative Exponent sharing what we know to be true of creativity and creative business, I see just how much stepping outside of that original box pushed me.  There is another four years of experience, outside of running my own business, that I can glean wisdom.  So that I have something to give here, at PI and at TCe, all over again.
Wishing you and I many, many moments of stepping outside of the boxes we build around ourselves to try something new and scary and bold and uncomfortable.  We never know where it will lead, and occasionally, it leads us right back to that original box.  But that box has expanded and shifted and become more.  As have we.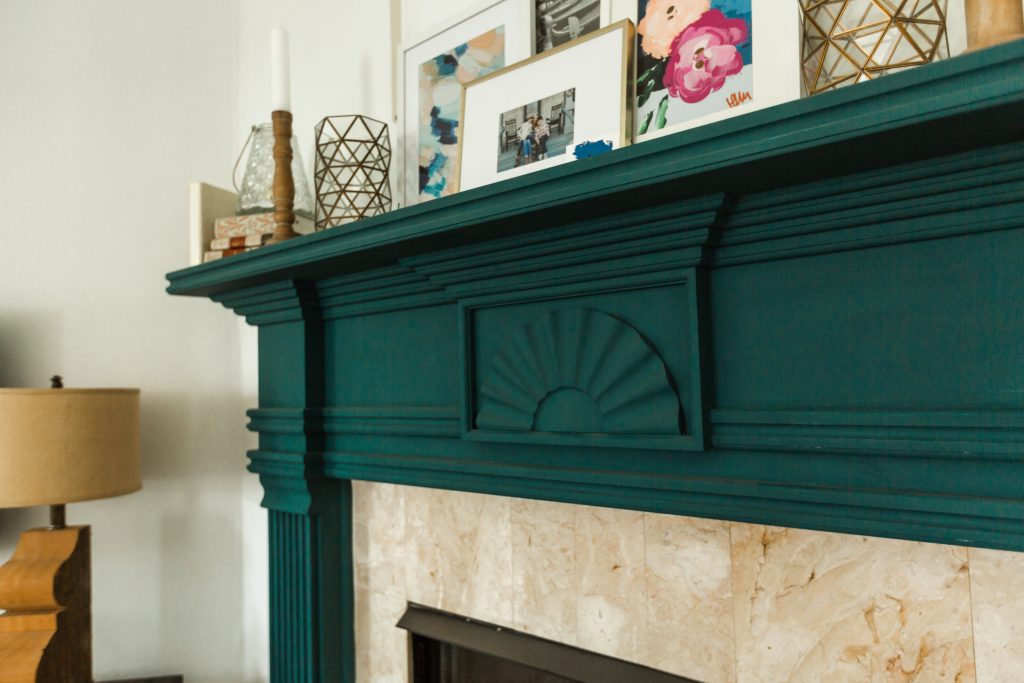 *Speaking of stepping outside of the box, some of you may have noticed I painted my mantel.  Deep, dark green/blue.  And while I will always be a huge fan of white all around me, I've grown to love a bold pop of color amidst the whites.  I used Magnolia Home's Chalk Style Paint in Weekend, which you can find at Target.  I painted it two coats, directly on top of the original white latex, and did not wax or seal it since I wanted an entirely matte finish.  I liked the paint, by the way…was fun to try a new product and see how it went.  So far, so good. I'm still not a huge fan of this original marble tile, so one day, we'll deal with that, but for now, this small update works for us. 😉