One of the things I've loved most about collaborating with the folks in Opelika has been hospitality design.  Ashely, who's become a great friend to me, is someone I could work with all day long.  She's smart, motivated, self sufficient, and she's got a great eye for commercial design.  I mean…wait til you see the before's of this space.
Ashely & Alex, who worked with us at the time, worked on the design for Opal's Table before I was involved with that part of the company, so basically I was involved with the install trips and final touches…
And painting.  And testing the wine.
Ash and I flew out to Opal's in Midland, Texas, in early December to get the restaurant ready for an open house and test run.  Because we were also involved in business prep & consulting with the restaurant, our team then went out in stages the few weeks before Opal's opened in late January.
Y'all.  This restaurant design is stunning.  When Ashely came into the project, the subway tile had already begun being installed and she created the rest of the design to work around it (we felt like maybe it was a bit much, but in the end it worked out so well).
This is how the space looked when Ashely was hired to work her magic.  And here's how it turned out…
She says, "I wanted the space to feel light and airy…and fun.  I wanted it to feel like the coolest place in Texas.  Unexpected."
Which, ahem, is why I love her.  Because she designs a space to feel like a drink or evoke feeling of some kind.  There are a million designers in the world, but it's pretty incredible to work with someone who gets that people need to feel good in the space, that design matters & is the backdrop to the important part…the relationships.
Midland Towers is a mid-century style building in downtown, and Ashely wanted the design to celebrate that vibe & mix in some eclectic pieces for fun.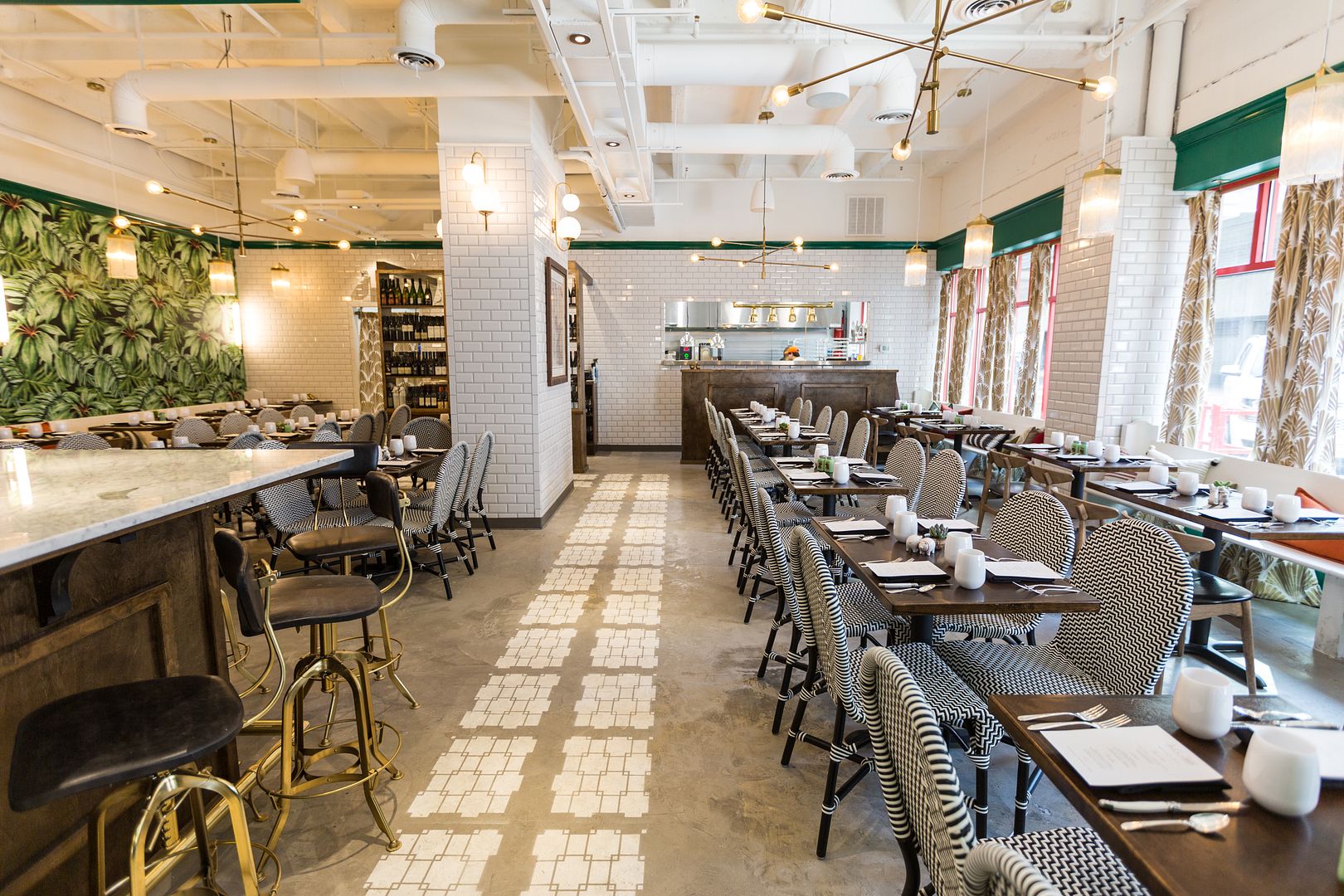 She stuck with the subway tile, mixing in warm woods and leathers, pops of Peacock Green & rubbed brass, and adding that crazy fun wallpaper.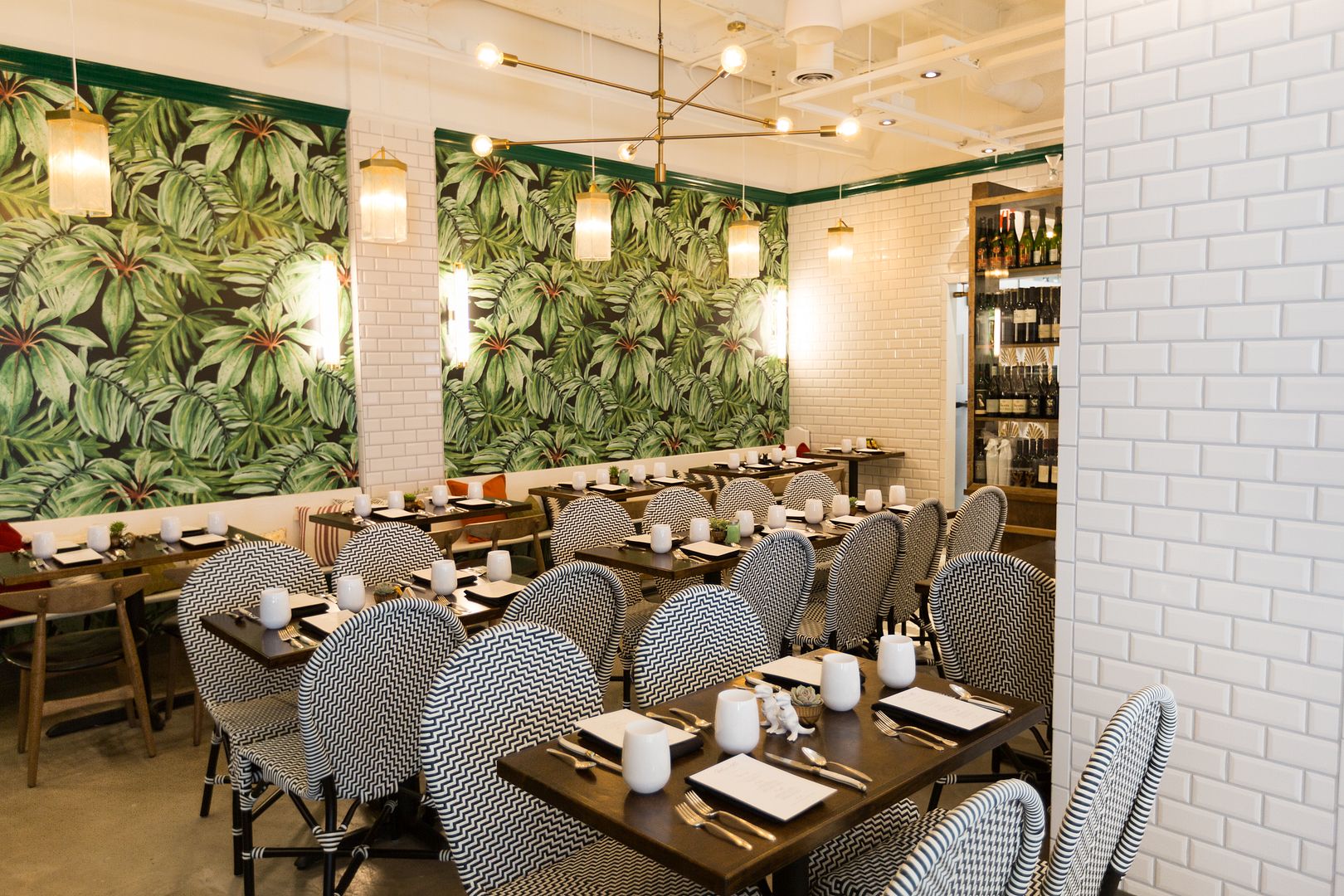 It's from Anewall & they've become one of our favorite sources for projects…drop dead gorgeous & beautiful quality.
I'll write a separate post for sources soon, so be sure to ask if there's anything you have your eye on.
She designed the wine case & had the guys in Midland build it out.  P.S. Did I say all the initial design was done via phone and these before pics???  Uhm, yes, indeed.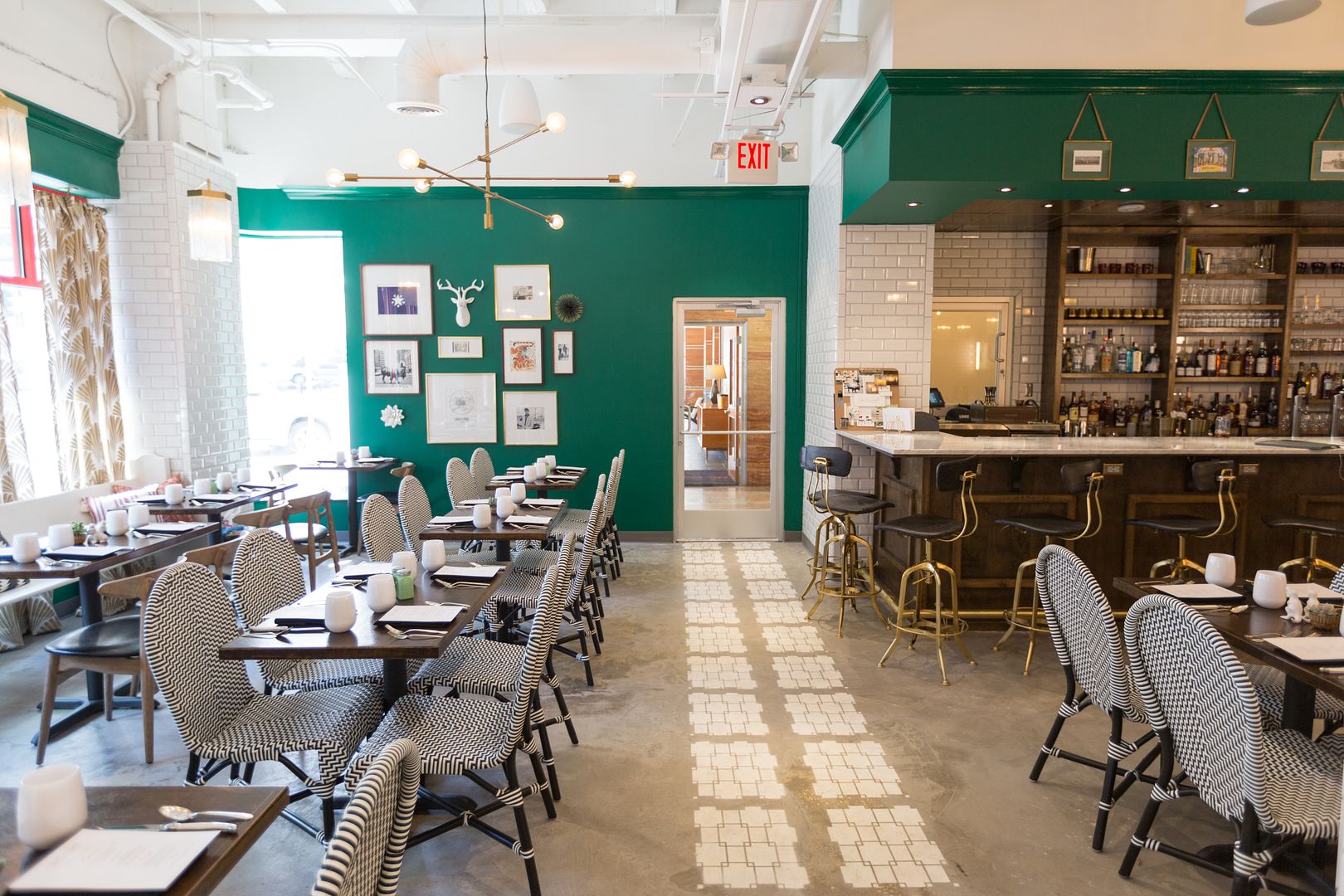 The last few days of install were a blur, us running around (a very spread out) Midland, Texas, grabbing mountains of vintage mugs and accent pieces.
Also, a side note of tourism for you…there are some insane speed bumps out in that city.  Like broke a whole box of dishes insane.
If only we'd had a go pro rolling…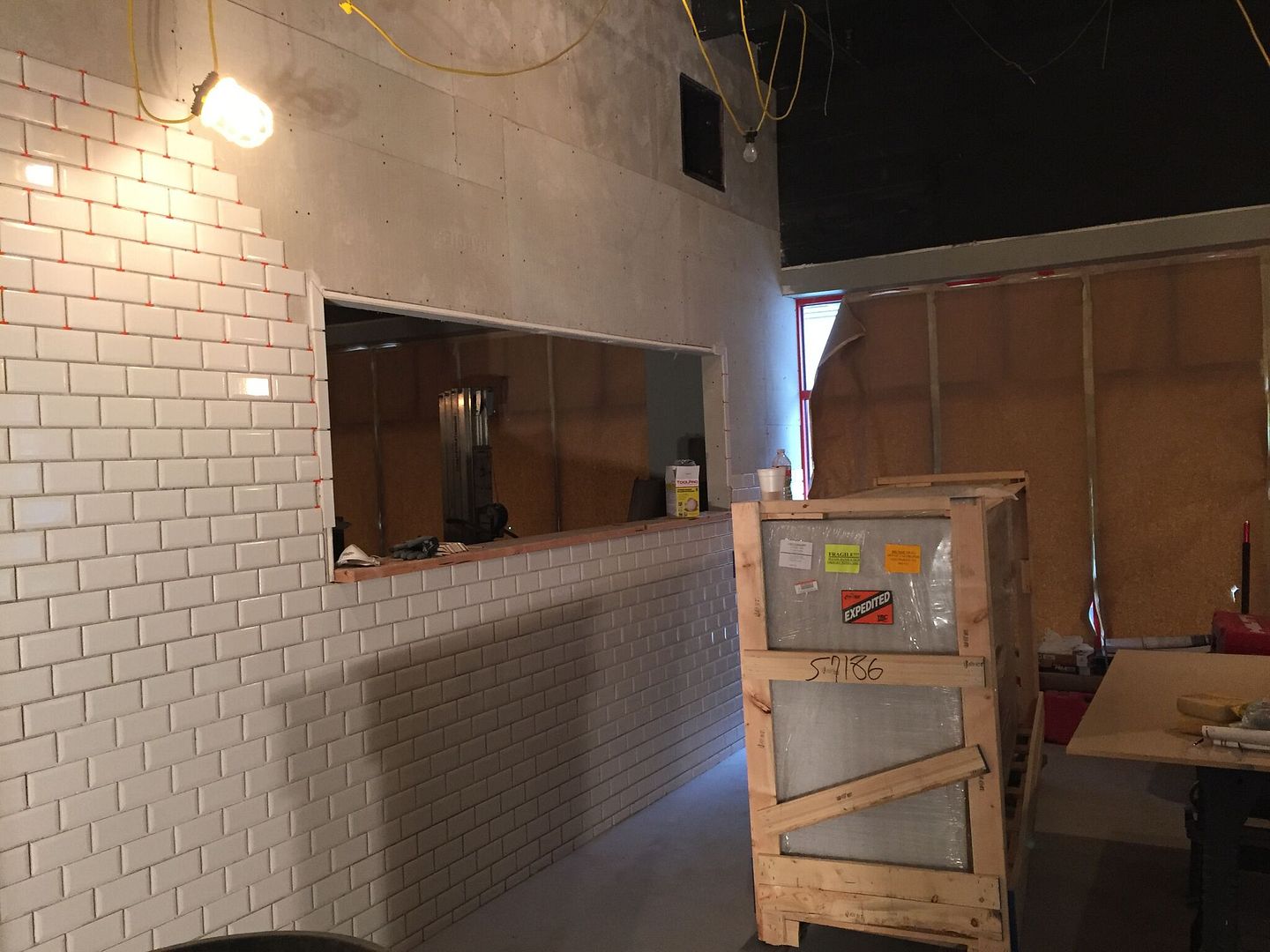 The opening week went off without a hitch (except for that one night the water cut off–but Chip's team handled it brilliantly), and we had such a great time as a team watching our design and planning with these guys come to life.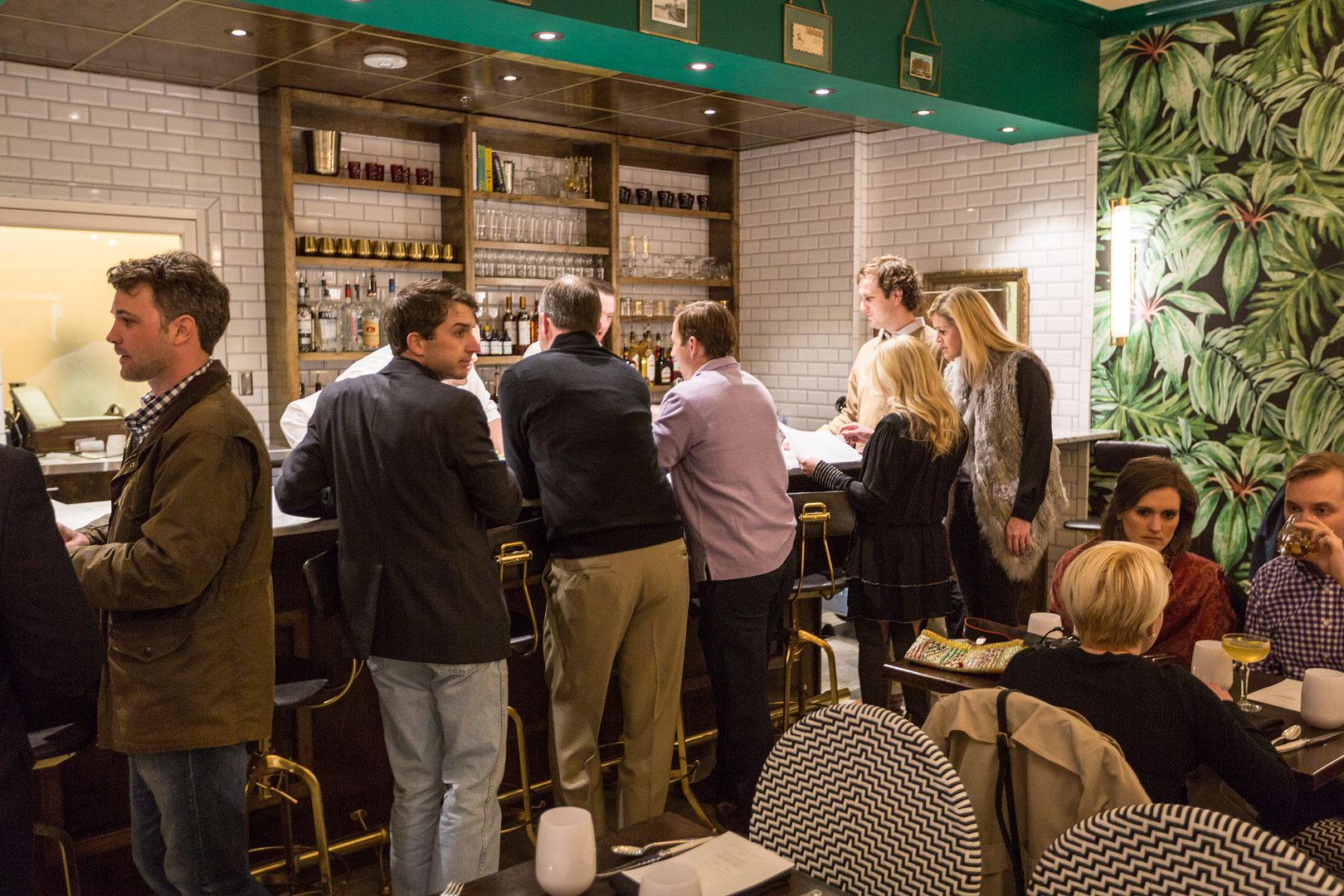 I was telling John & Ashely that night this work was such a different experience for me.  I normally design a space, see a reaction if I'm lucky, and then walk away.  In hospitality design, though, you get to sit a room full of people and see how they respond to the environment you've created.  Feel them enjoy it…it was magical, honestly.
To see more of the restaurant (it's worth the stop if you're nearby) follow them on Instagram & Facebook.  Also, we've opened our calendar to include taking on a few new clients a year, so if you (or your business) wants us to come in and design your space, you can find out more here at Marsh Collective.  Yours truly will be back in touch with you.  😉
Be back with the sources/details.  Until then…