One of the projects I came into at the beginning of my collaborating with Marsh Collective was the design for Side Track Coffee…
Since I came in at the end, I had nothing to do with the actual design minus input on that bright green under the bar and shaking my head up and down that yes, I agreed a huge skylight should be placed in the center of the ceiling.  That credit goes to Ashely Marsh (Marsh Collective) & her team.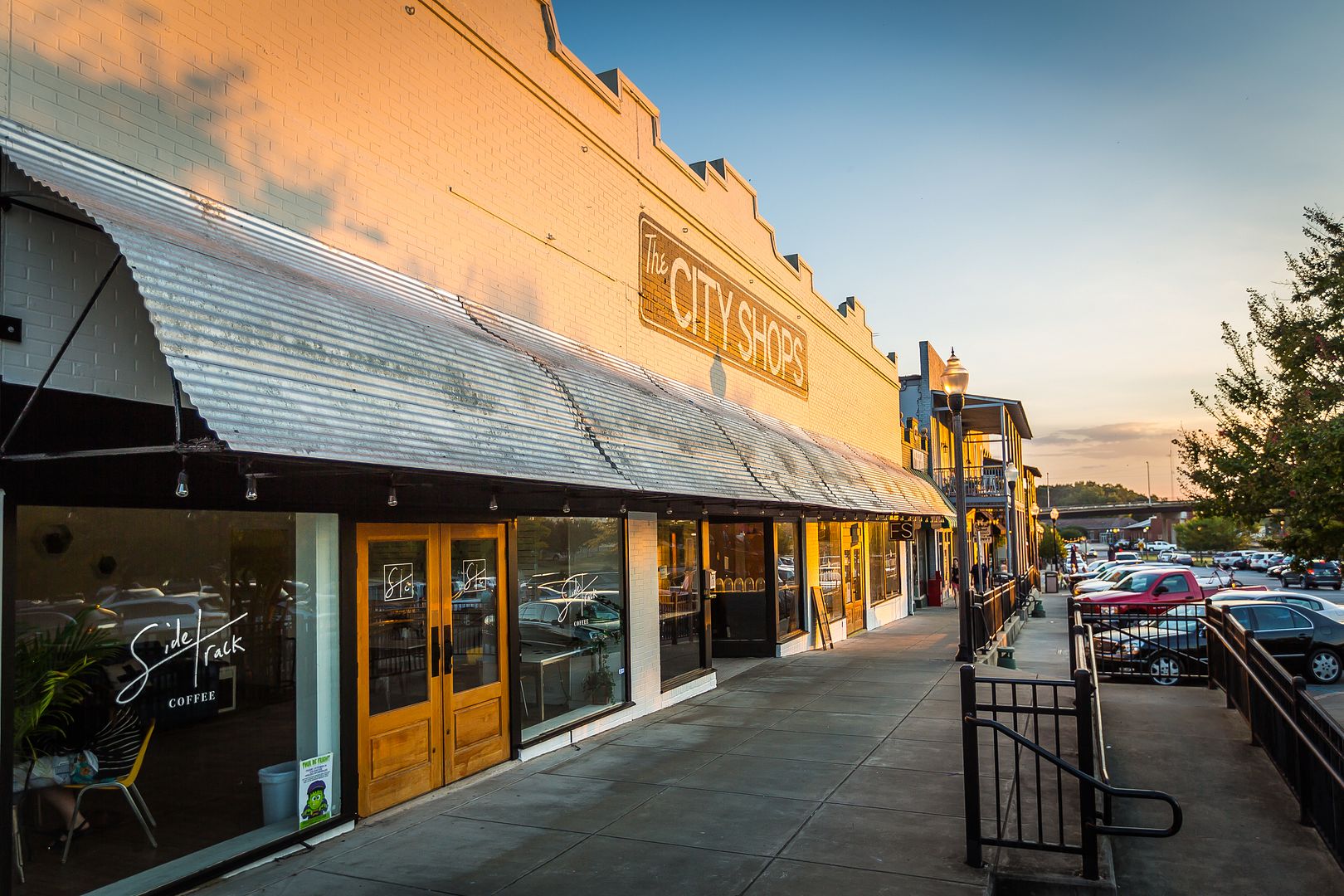 image credit–Lance Wheeler Photography
The coffee shop is now located in the center of the City Shops, right next door to Factory South.  Y'all…I don't know.  I love this building.  Yes, the people are great, and always have been, but I just connect to that space.  May sound weird, but true, nonetheless.  It feels like a space people want to be in.
So you can get an idea of whence this beast came, here's the before's…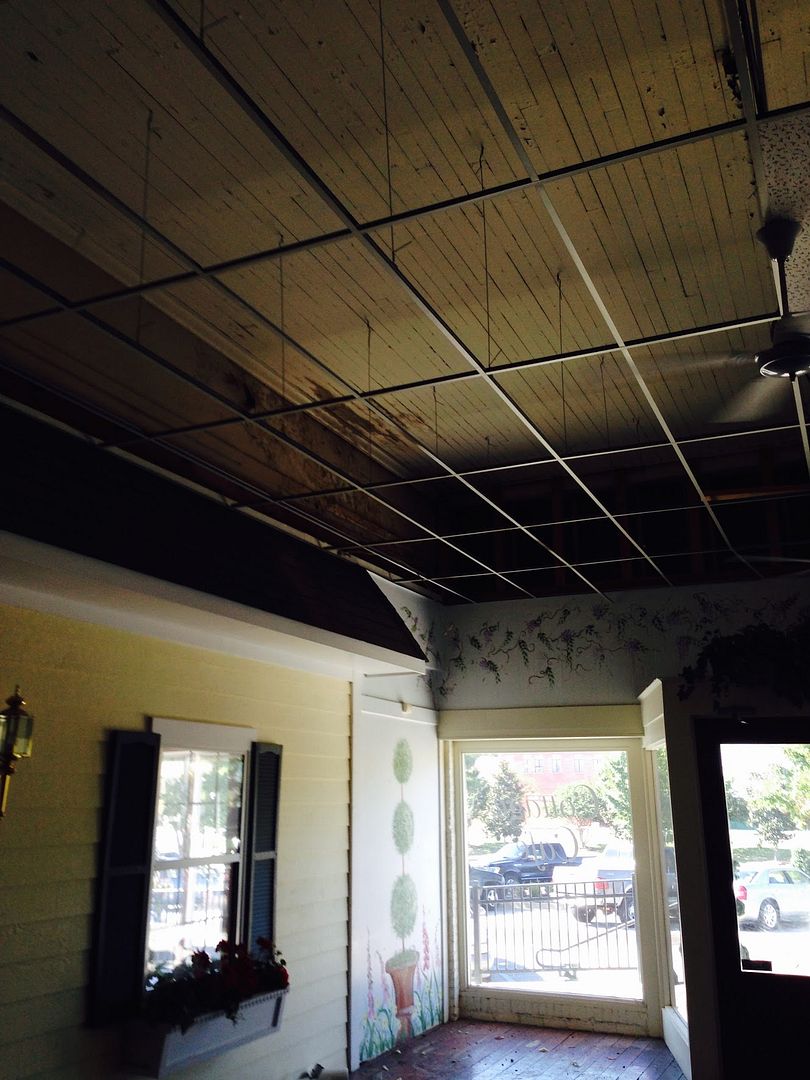 You can see the building had undergone the inevitable drop in ceiling and paneled walls, both covering the original surfaces.  John & Ashely and their folks first restored the spaces to highlight their original ceilings and brick and plaster walls.
Ashely had her dad (Gary Tucker of MAK) create this gorgeous fixture for the space. It's been around a while, and made it to the transition of the coffee shop, hanging almost directly under the giant sky light.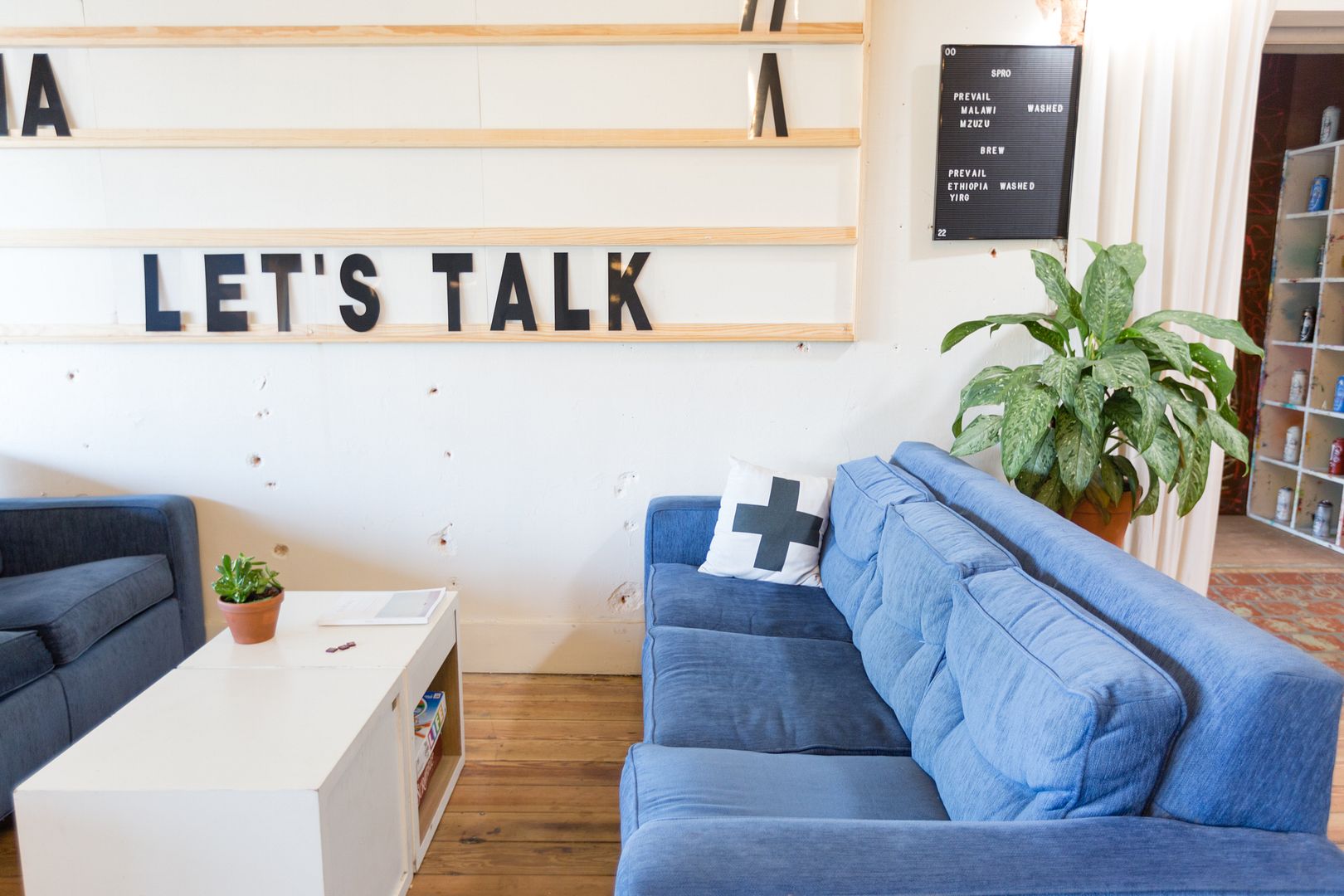 The couches were scored from The Westin in Atlanta when they were sprucing up their own interiors.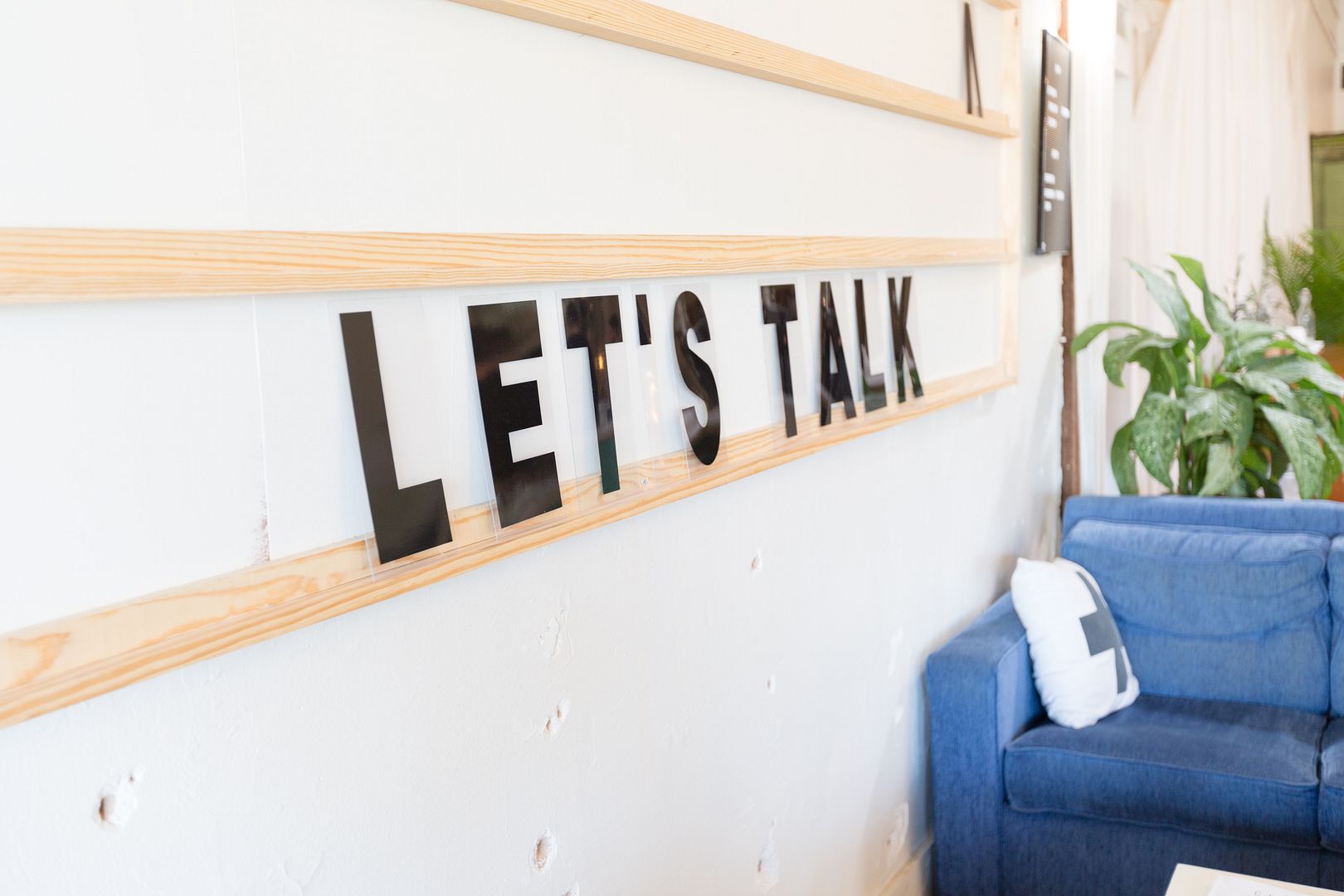 The guys built a custom menu display and the oversized menu letters were found on Amazon….and honestly, I think it's the best feature in the space.  It, and the sanded natural floors.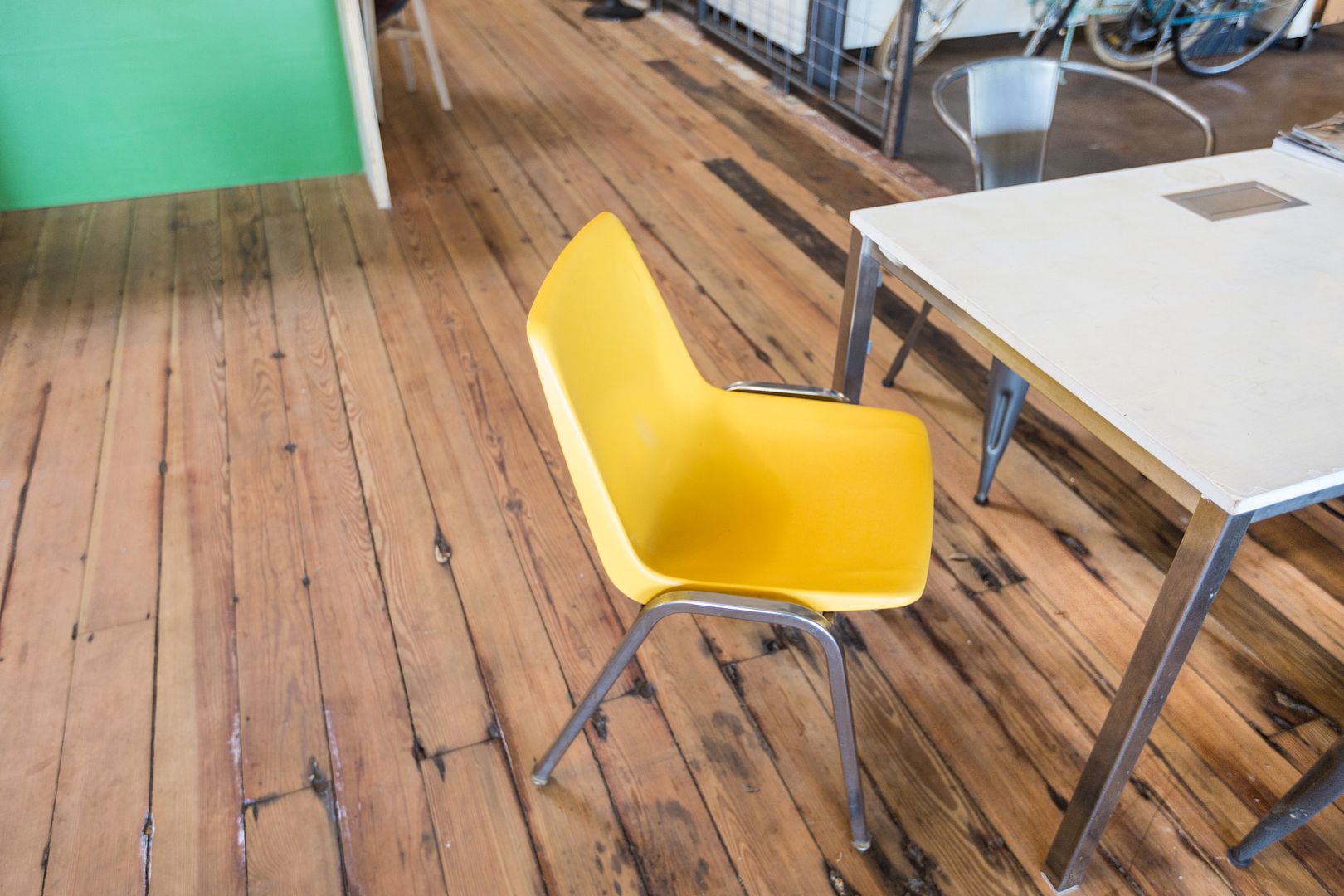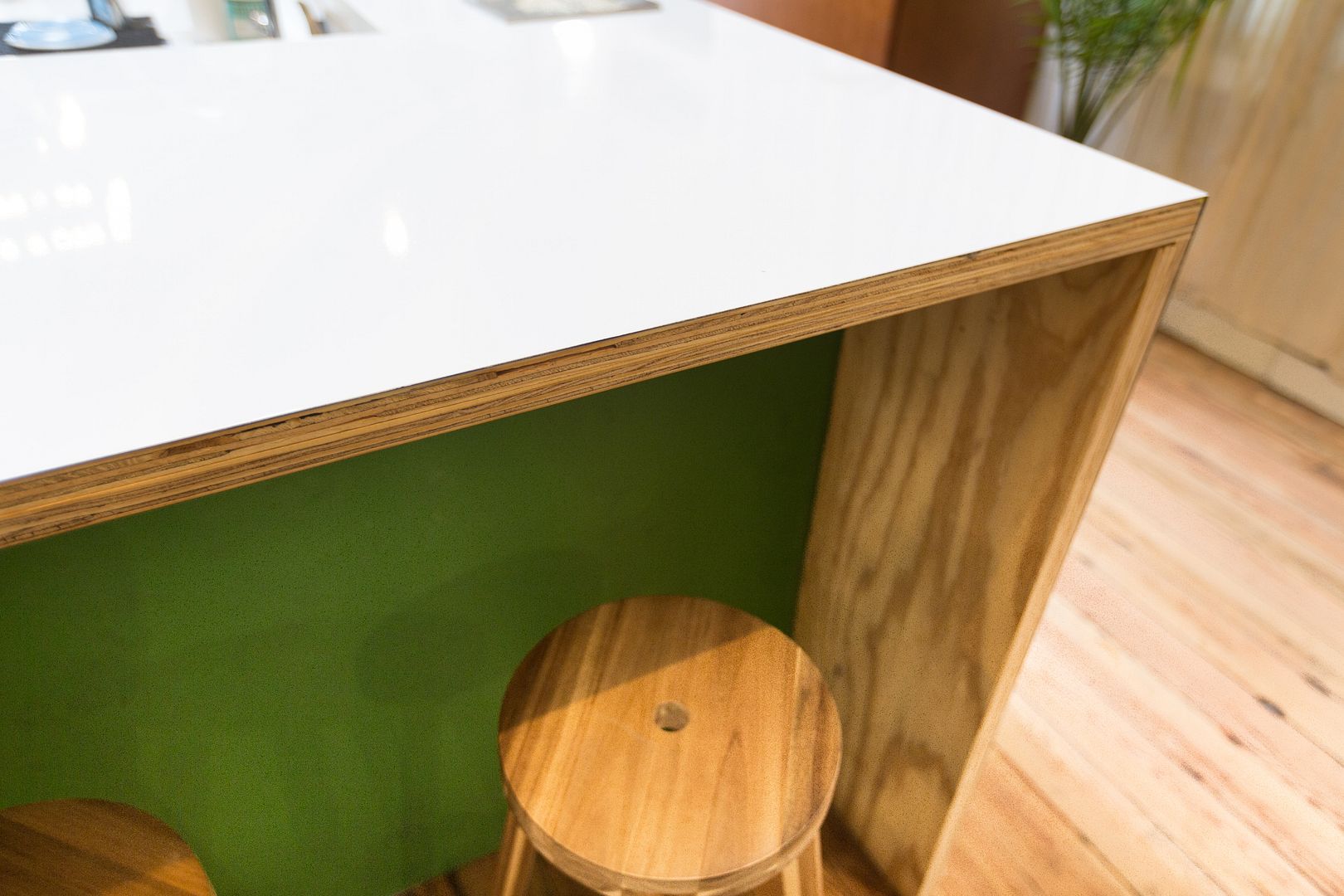 The guys wrapped the bar in sheet steel, and Ash's son, Nelson, sprayed it with a high heat lacquer…one of the prettiest finishes I've seen.
That gorgeous green, which changes ever so slightly with the light, is Sherwin Williams Houseplant.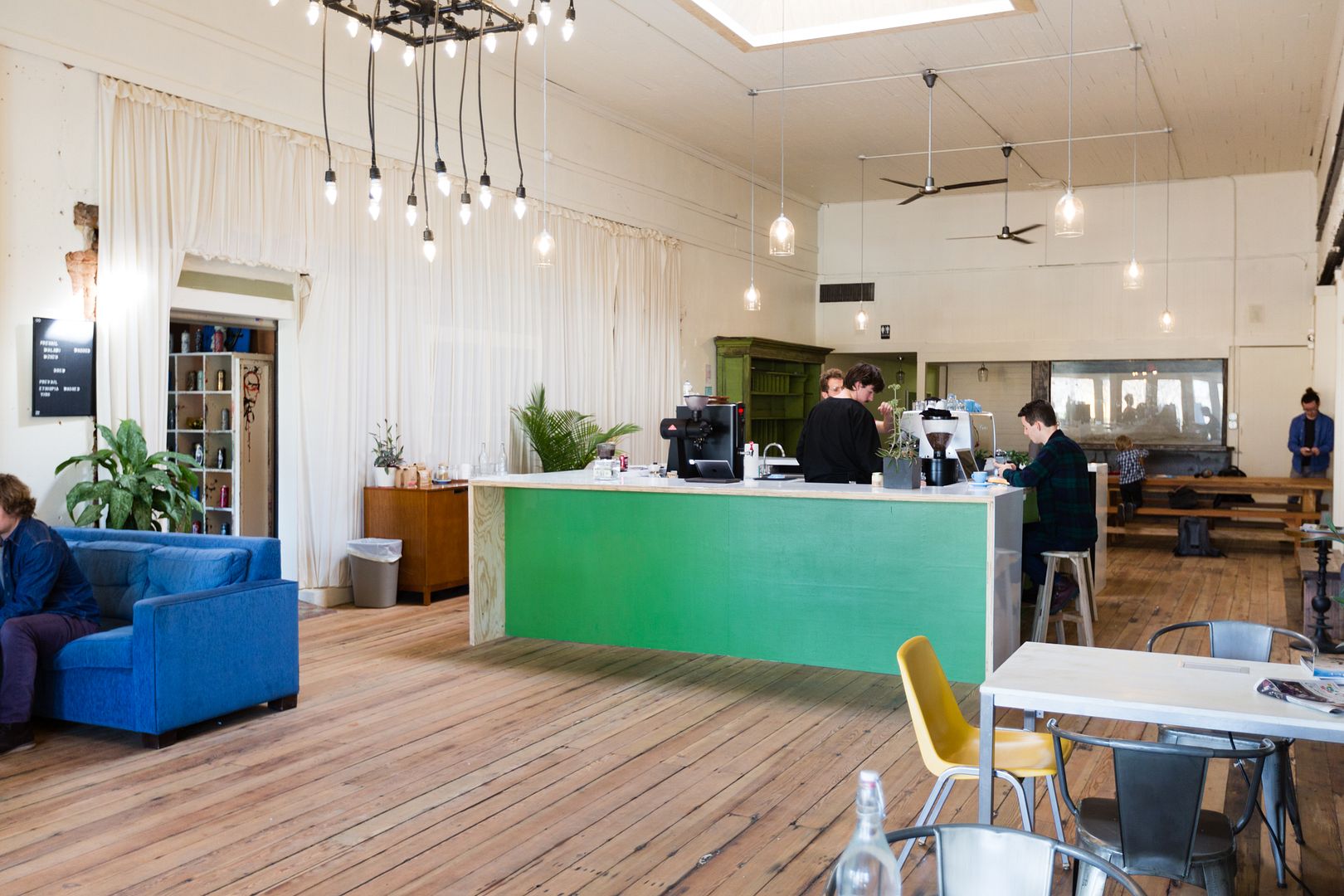 Ashely says, "I wanted the space to be light and cool…not like hey man, I'm 😎, but fresh and invigorating.  Almost like when you take a breath of something effervescent…I wanted it to feel like that."  Lord, I'm laughing as I type this…perfect description, and I think the coffee shop does just that.  Nailed it, ma'am.
P.S. Side Track is a generosity-based business that, simply put, pays it forward. David gives creatives a space to work in where they can be comfortable, inspired, and be surrounded by other creatives.  Go check em out on Instagram & come see us all some time if you're in the neighborhood.