Now for the good stuff.
I told you about Stephanie's girls' playroom we've been working on…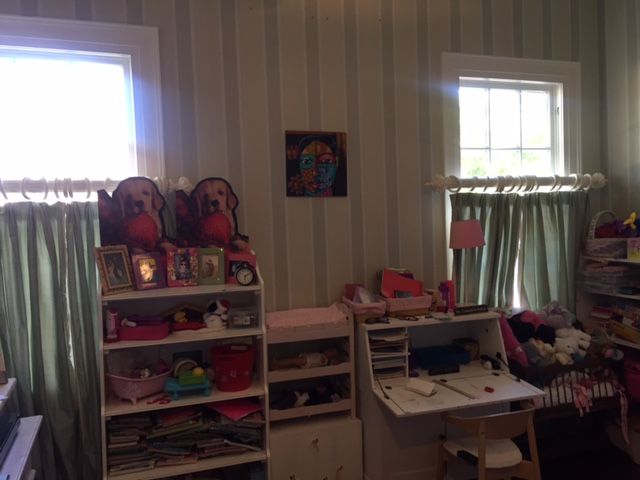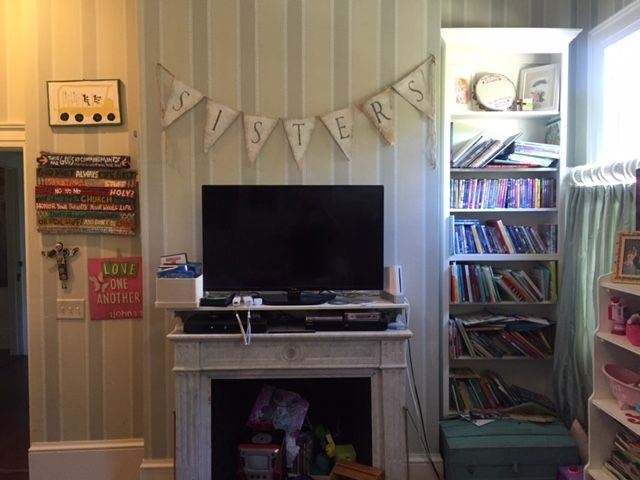 The main objective was to refresh the look of the space and reorganize the girls' art/playing school supplies and give them a more grown up place to lounge.
We've changed some things (remember we had a wallpaper incident, so we no longer are keeping the original), but here's what I came up with for Stephanie…
I chose to highlight sort of a macaroon color scheme…think soft peachy pinks, orange, and a little bit of sea foam/blue.  It all started with those watercolor pillows.  Any design always starts with one thing, and for this one, it was the pillows.  Mercy.  When we share the reveal, I'll be sure to share all of our sources.
In short, we're scrapping the Land of Nod bookcases she already has and replacing with some simple Ikea desks for the girls homework/school playtime.  Getting rid of the small table in the center of the room.  We originally wanted to find the perfect loft bed, or have it built, but with the delay, we've chosen to go with a modern sectional and some other fun surprises that I think the girls will love.  Who knew finding the perfect bed would be so flipping ridiculous??
I picked out an orange chalkboard paint for one feature wall, but Stephanie wound up leaning to a teal…the girls love blue, so this will be a fun way to add a little pop to the neutral/gold wallpaper we have in store.
source??
The look will be timeless, but a little contemporary and sassy.  Stephanie described it as "5th Avenue tailored with a little sass."  I laughed and totally got on board.  The walls will remain neutral, but will bring in some pattern, and we're adding lots of fresh pops of color in pillows, the rug, and tons of artwork, both by the girls and pieces we've found.
As far as the original built in, it's staying.  I want to organize the girls' books by color to streamline all that visual noise that comes with a kids' space.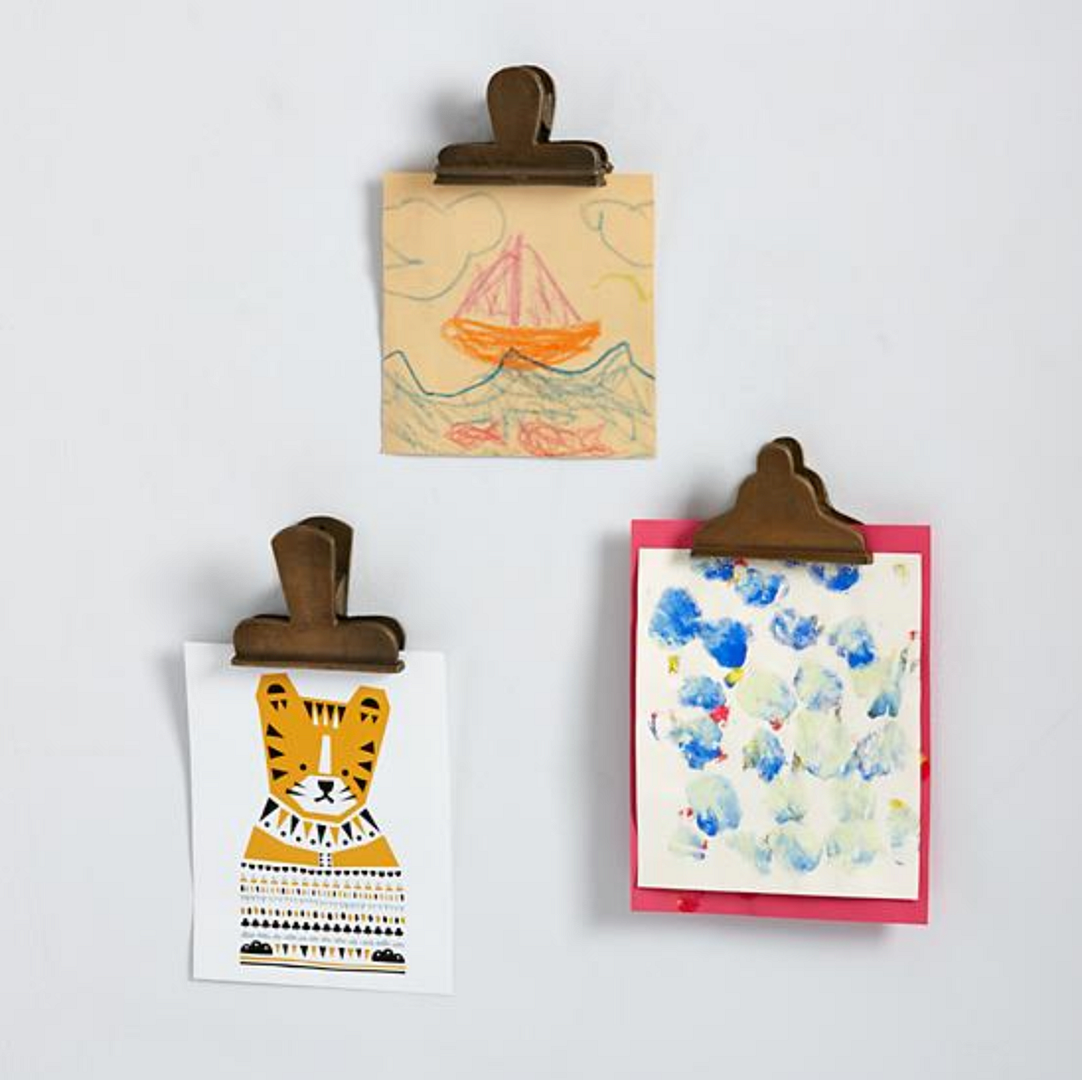 Art will be displayed in frames, on canvas, and in some fun brass clips from our store so the girls can easily swap their artwork out as they create.
Wallpaper is installed so I'll share that soon.  Cannot, and I mean cannot, wait to get this space installed for Stephanie and the girls.