It's been a hot minute since we talked about Factory South.
We opened the store in April 2015 and this, if you remember, is what it looked like…
We moved things around here and there, but overall it maintained the same feel and style.  As time passed, we decided to sell the brand to the folks I'm working with (Marsh Collective) in Opelika.  So while I don't own the store anymore, I'm still very much a part of it, and I'm thankful for that…the brand meant a lot to me and was such a cool concept.
We found that the smaller batch lines move better in this area, and as the store transitioned, we stopped carrying so much from market and large manufacturers, and featured more local artists and makers in the South.  It finally seemed like a natural next step to shift to a curated retail space.  Reimagined Retail as John says. 😉
Think a flea market setup with vendors, etc….but curated to the brand of FS.  We made the transition a couple of weeks ago, and it's honestly been seamless.  People love the concept, and I'm talking daily with makers about adding their lines into the store.  I think it's going to be fantastic.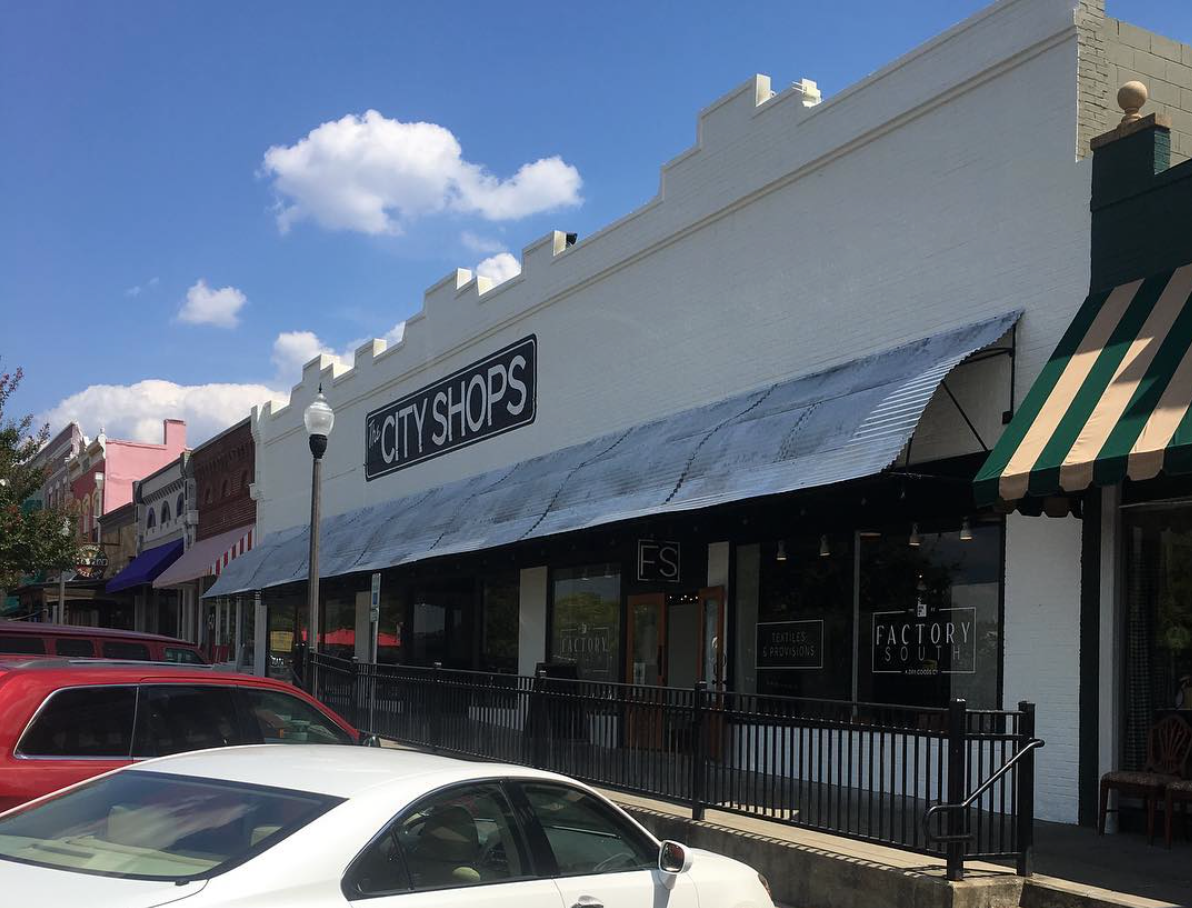 We updated the outside of the building at The City Shops (which houses 3 separate buildings in one…more on this soon).  When I tell you I got jump-up-and-down-excited about the white exterior with black trim, I kid you not.  Just stood outside and stared at the painting process for a long while.
I'm going to show you more of the whole space soon, but there are moveable walls that house stations and workstations…and there are even small spots for rent ($25 and up).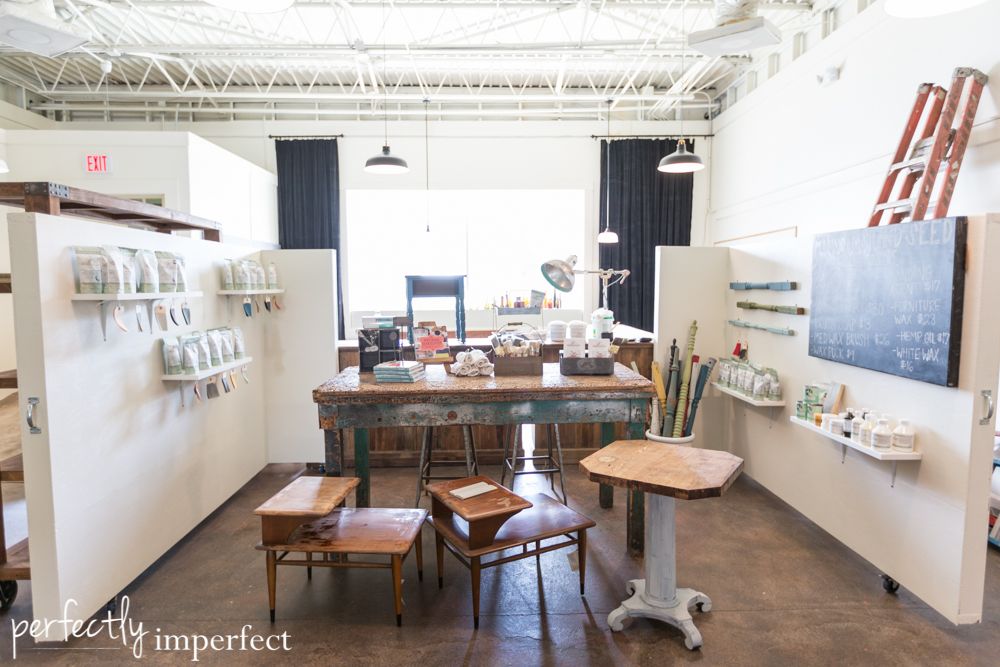 I'm currently in one of the workstations and carry Miss Mustard Seed Milk Paint.  The setup is simple and clean, highlighting the paint line and the gorgeous colors.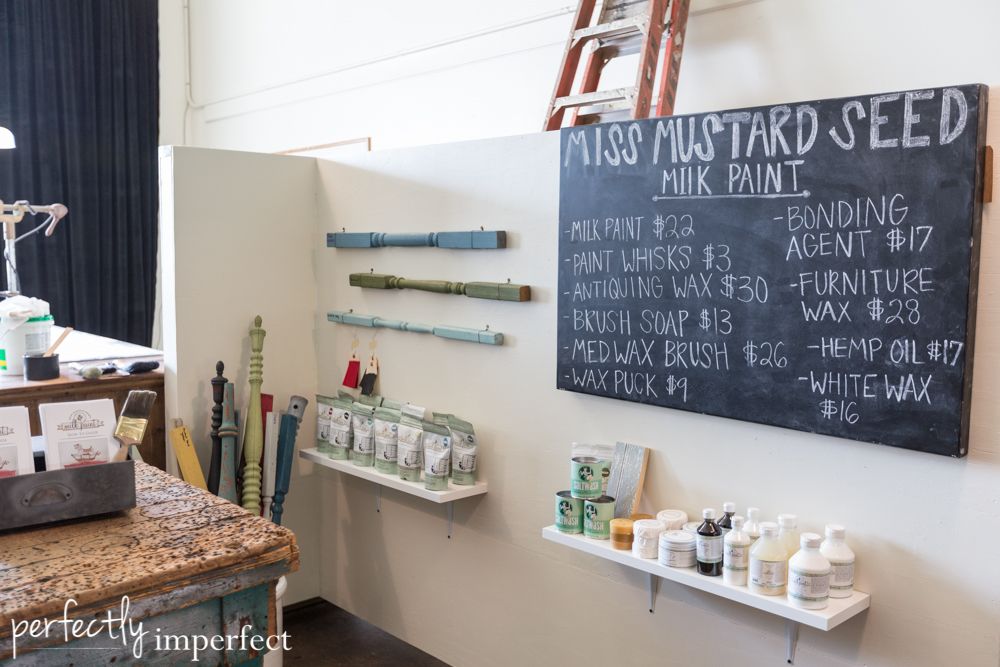 How bout that table in the station??  Big thanks to Ash and John for letting me use it…totally may bring it home one day.  I actually remember sitting at it in another one of their spaces when we were dreaming up the concept of FS.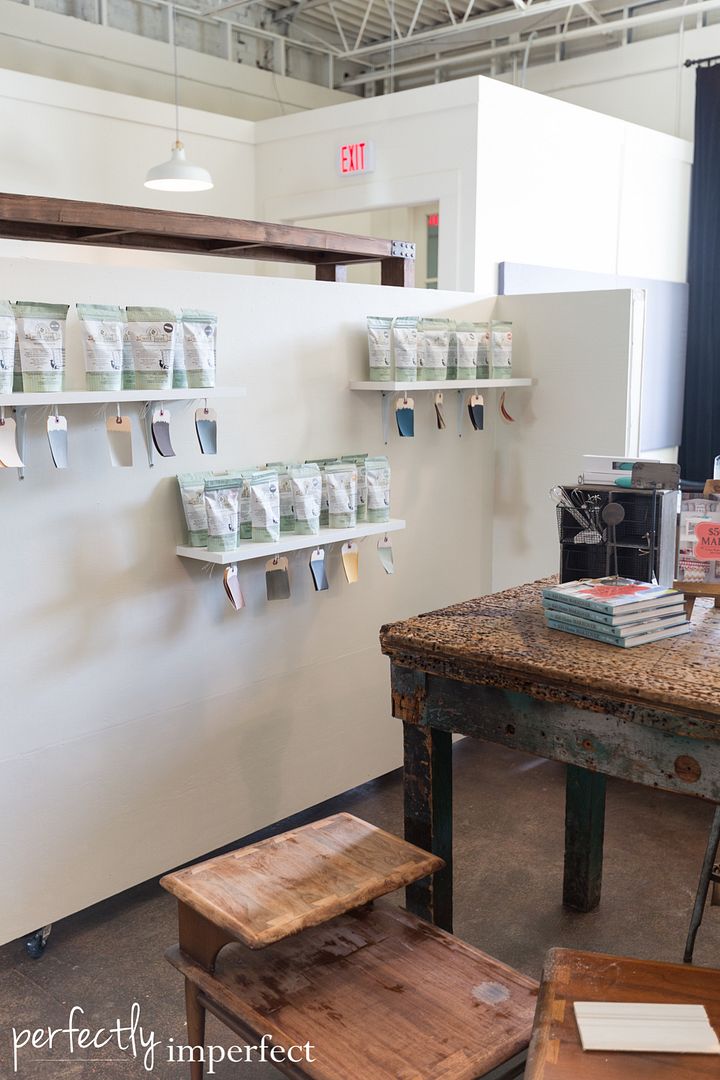 I've got pieces in progress there, and on our soft opening, a few other artists and I were in our spaces working…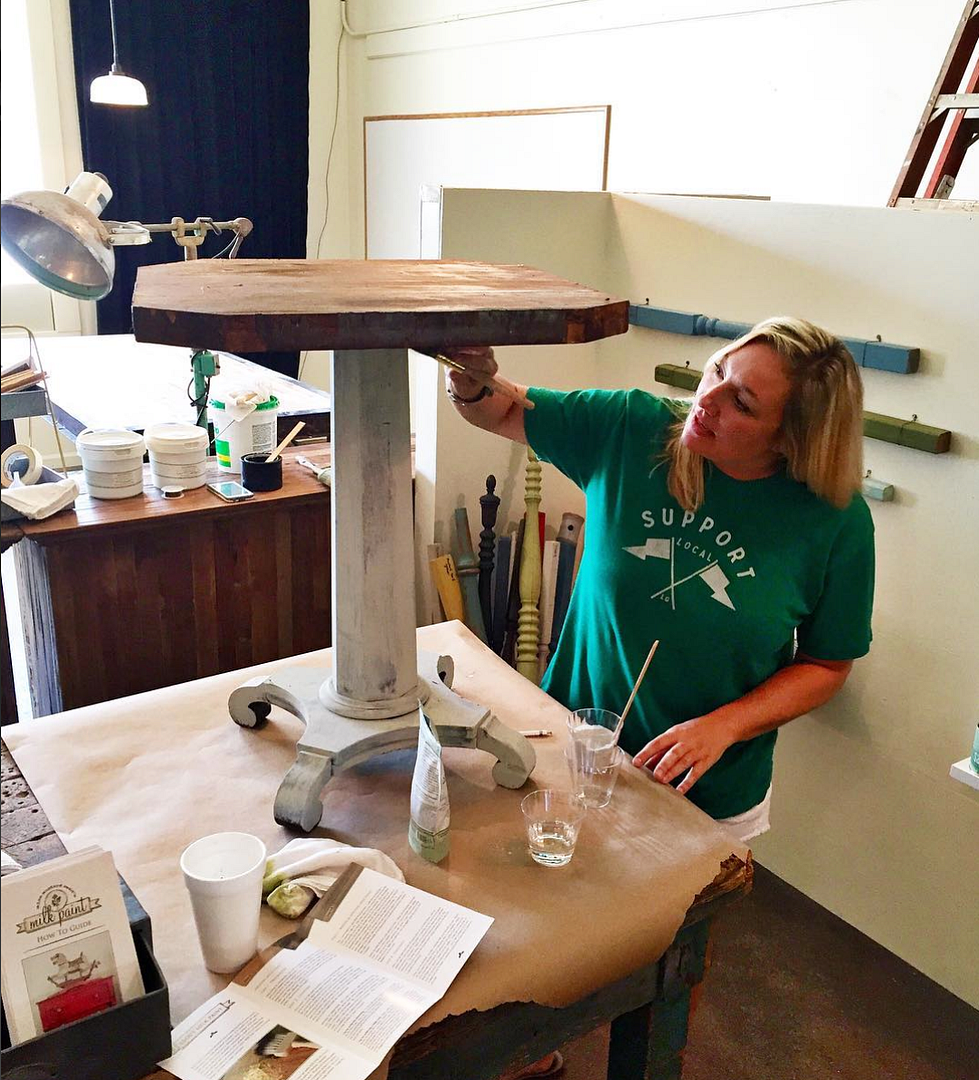 I snapped some pictures of the entire space yesterday so I'll share those soon and even some details about the marketspace in case you know any local/Southern makers you want to send our way.
In the meantime…just a little peek into one of the other stations.  Bless. It.  That shadowbox table lamp with the Edison bulb.
You can get updates on FS in between blog posts if you want to…we'd love for you to stop by!
Perfectly Imperfect on Instagram