It has been a whirlwind of a few weeks for me.  I've gone to market for the online store, and we hosted an incredible event at The Southerly last week.  We're also in high gear preparing for Haven at the end of the week.
I'll share more details on these trips soon, but in the meantime you can be sure my introverted extrovert self will be sweating in a corner in a hotel in Atlanta by Friday noon time.
On to this dining space from the Southern Living Inspired Home in Hampstead.  It is a pretty large space, so it could be turned into a second living area, but the designers had it staged for dining.  How about those chairs??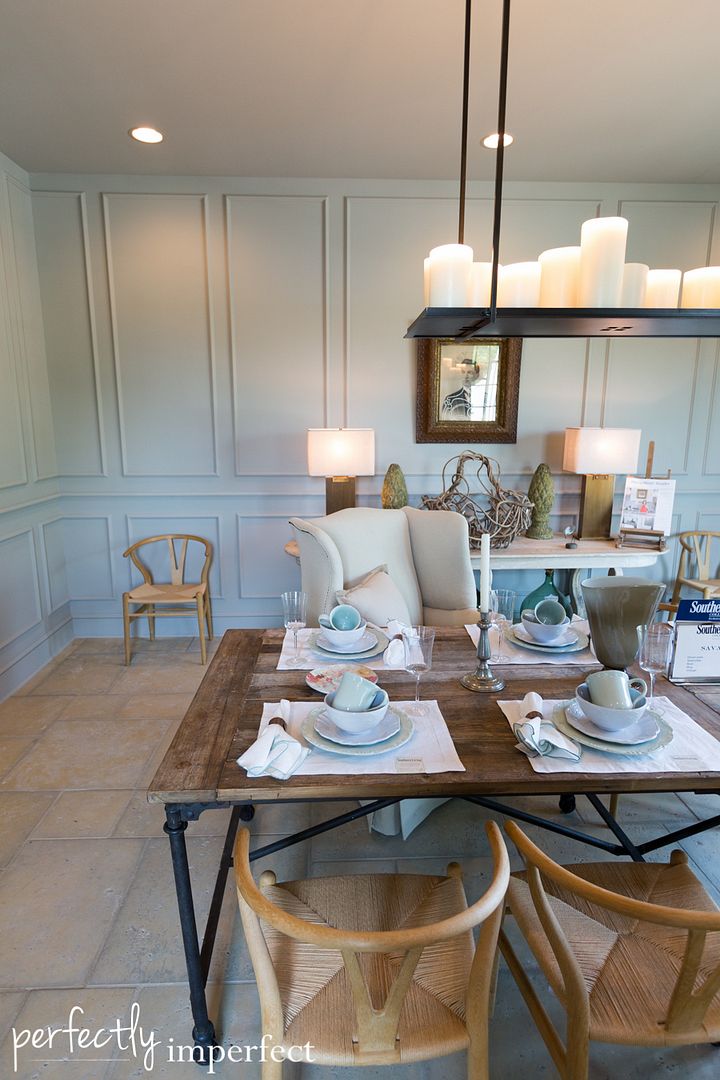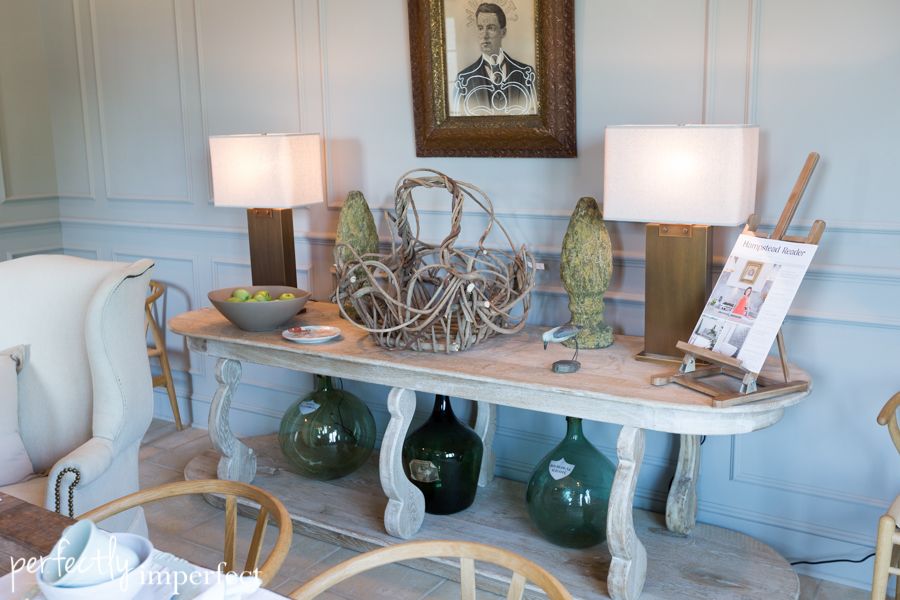 And this is the sweetest guest space you ever did see…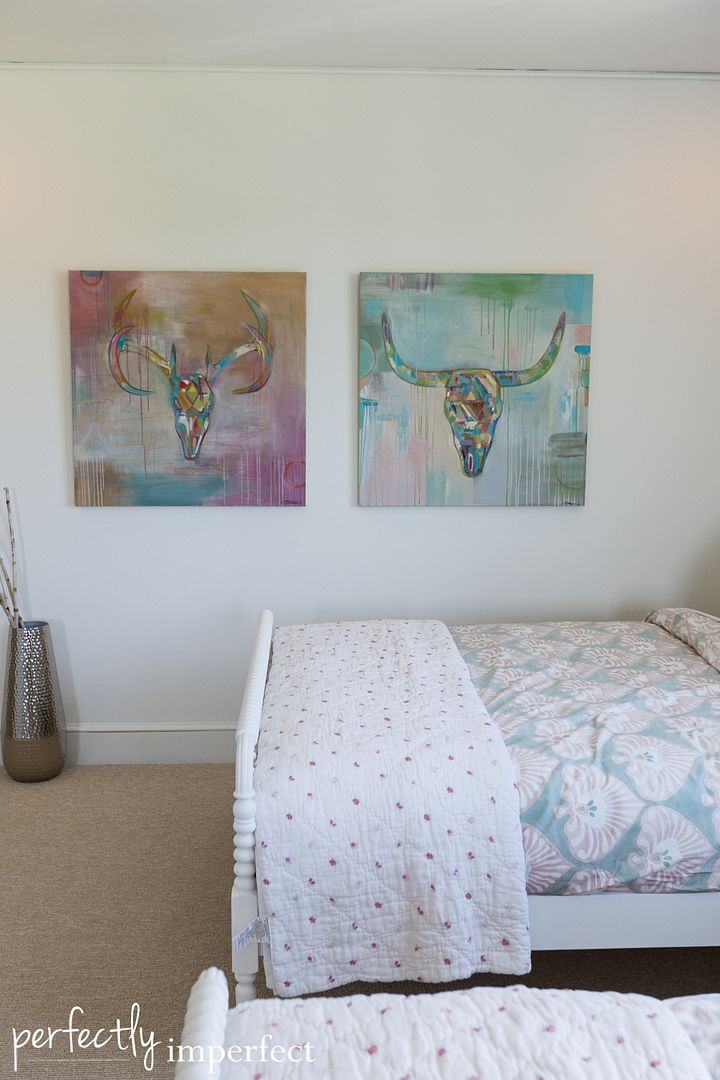 I absolutely love those paintings.  I don't know what it is with me and quirky, colorful art lately.
Alright folks…stay tuned for some big news on PI in the next couple days and some more pretty pictures of this gorgeous home.