Recently, I got the opportunity to tour Alabama's first Southern Living Inspired Home.  I grew up with Southern Living magazines spread on our coffee table and in my mom's kitchen.  Still to this day, I make Southern Living's homemade shortcakes with fresh strawberries and cream (about once a year because I get lazy).
But Lord they're amazing.
The folks at Hampstead in Montgomery asked if I'd like to come see the home and share it here, so my mom and I loaded up and had the house to ourselves for a while.  Since there are so many gorgeous spaces, I'll share it in parts.
First up, the kitchen, living, & hallway rooms (laundry and half bath) on the downstairs level.
To say it's beautiful is almost silly and such an understatement.  The whole home feels so open and warm all at the same time.  Here's what Harvi Sahota, creative director of Matter says about the home…
"We approached the design of this house by focusing on its location in the Hampstead Community.  Located on a corner lot overlooking the lake, it was important to create a serene private space that remained a connected focal point in the overall community.  With this as the starting point, the balconies and courtyard quickly became the central focus of the exterior."  Combine this with an incredibly livable floor plan featuring formal dining room, open kitchen and living room, study, master suite and generous upstairs, this four bedroom home is breathtaking.*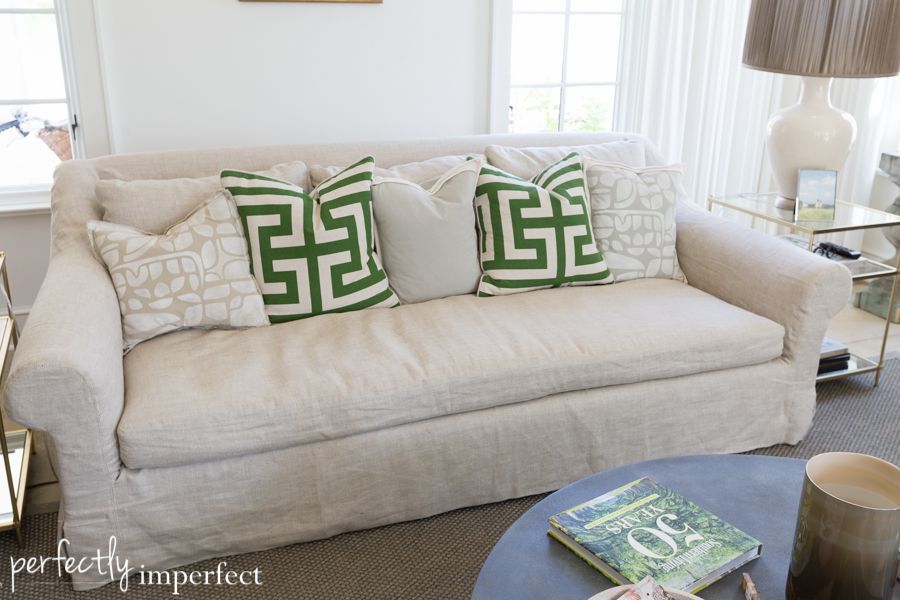 As far as the actual design itself, the home feels clean and modern, but livable and comfortable.  I wanted to plop down in most rooms, and did in some while I took some notes or checked photos.  I didn't have time for a tripod setup, but you get the gist of all the eye candy.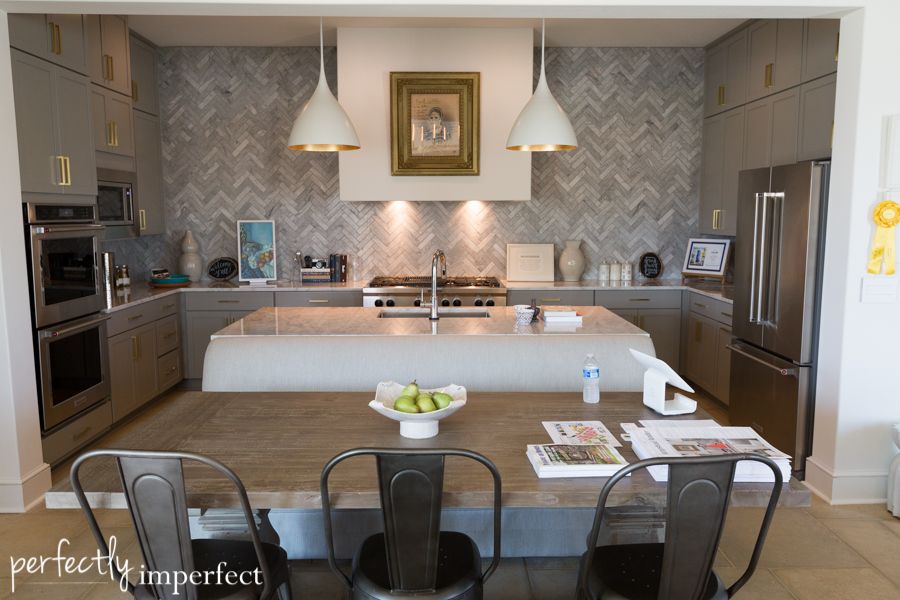 The kitchen opens up into the living room.  I'll let the photos do the talking…it's all so stunning you really don't need my words.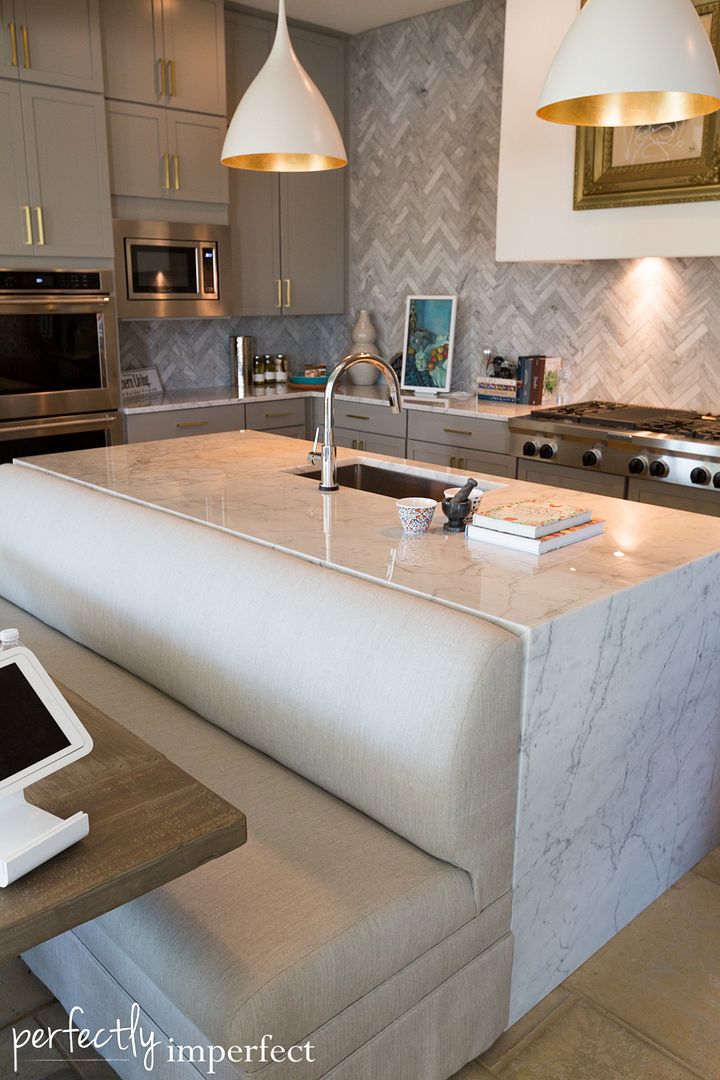 Especially that waterfall marble and bench.  Alright.  I'm done.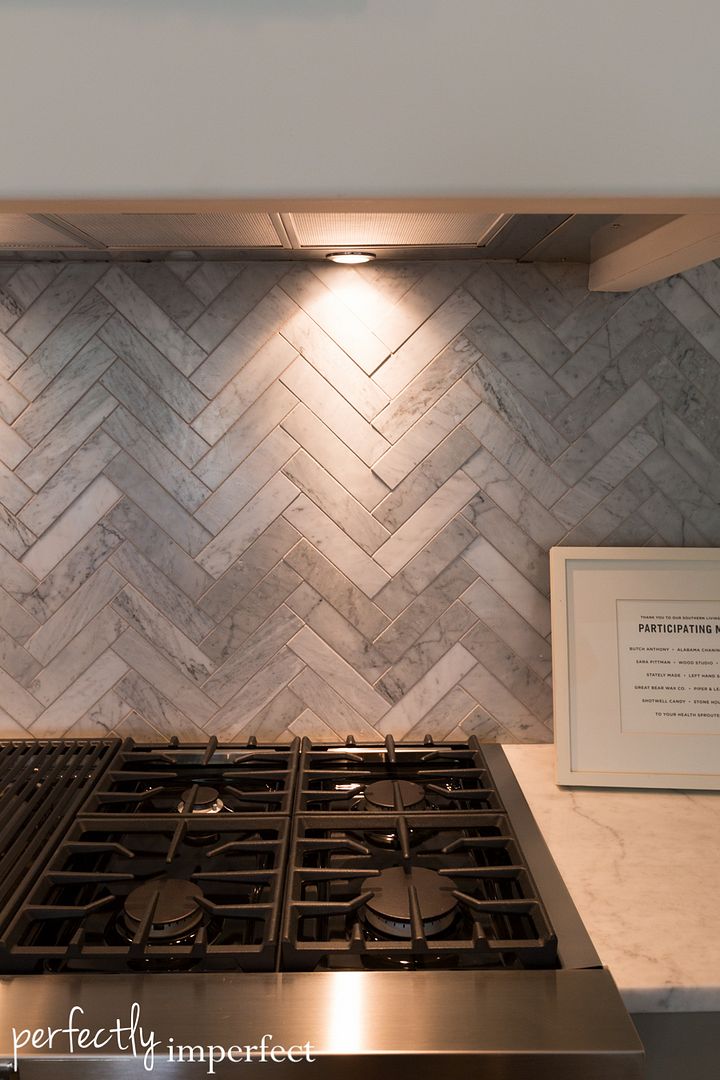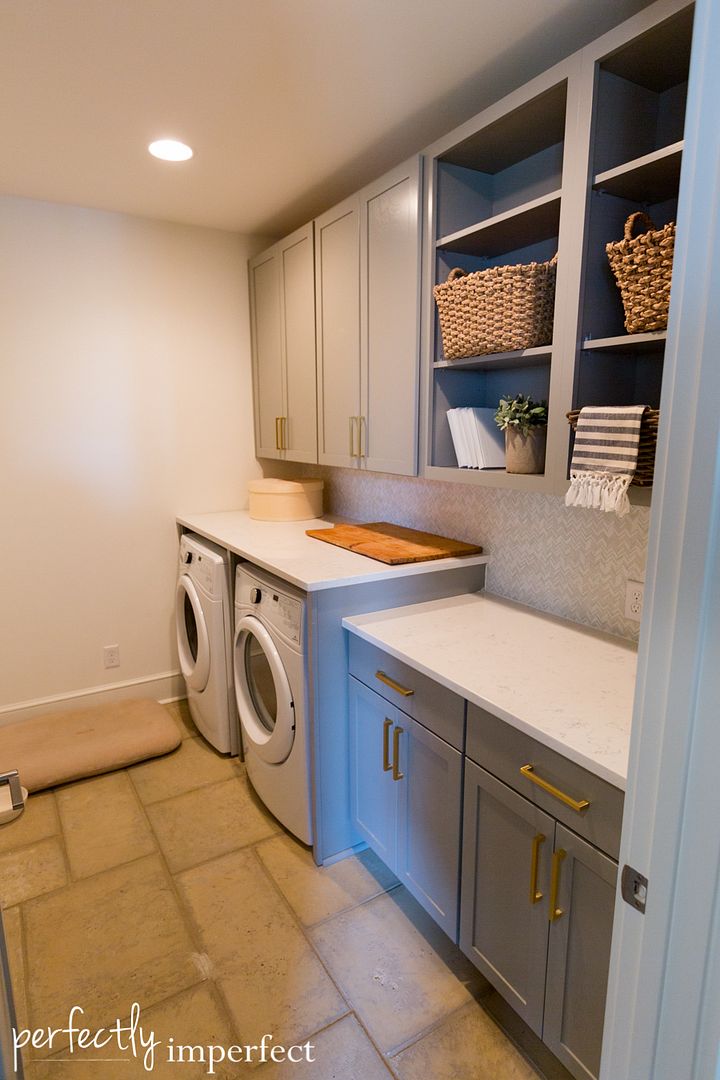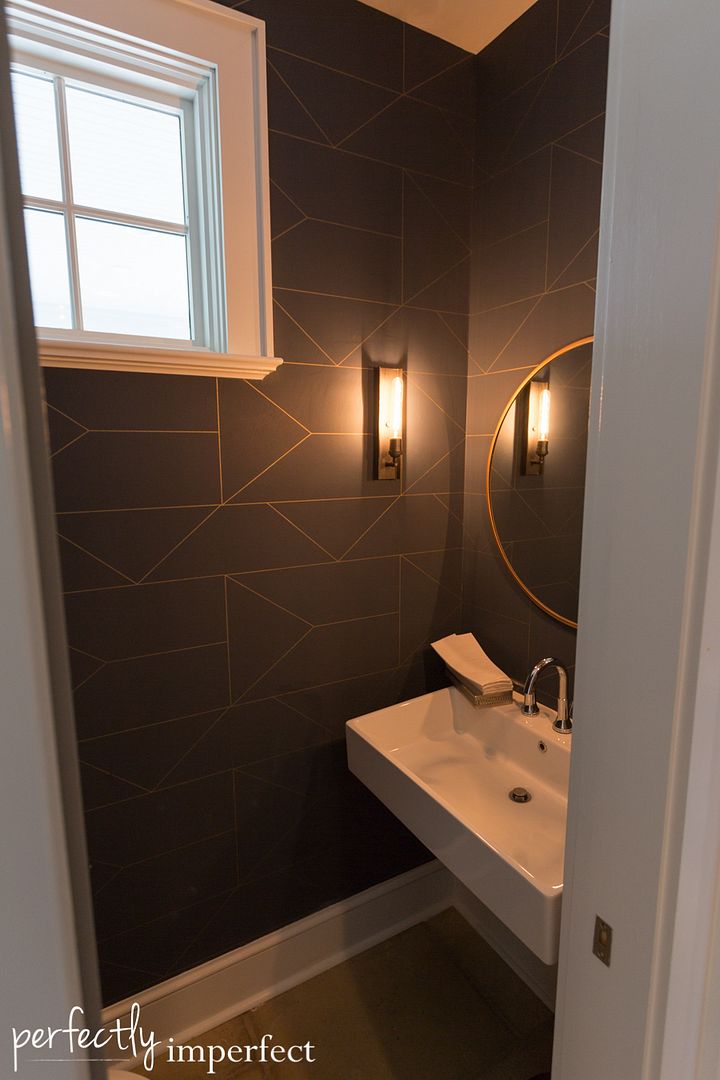 The home also celebrates lots of Southern makers like Butch Anthony, who's art is featured throughout the home.  I'll do a round up post with vendor information so you can shop the looks.
Master suite is up next.
*credit-The Hampstead Reader, Issue 03
**design by Matter Design Firm