We've not really updated much at the beach condo the last two summer seasons.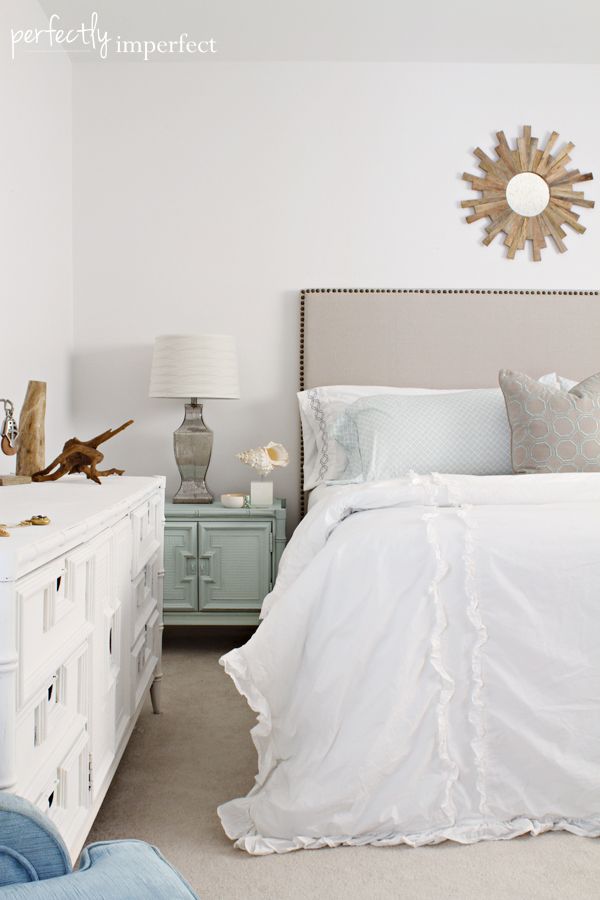 We tackled the biggest of the projects like our bedrooms, getting paint colors changed, and we updated mine/my brother's/Sara's bathroom.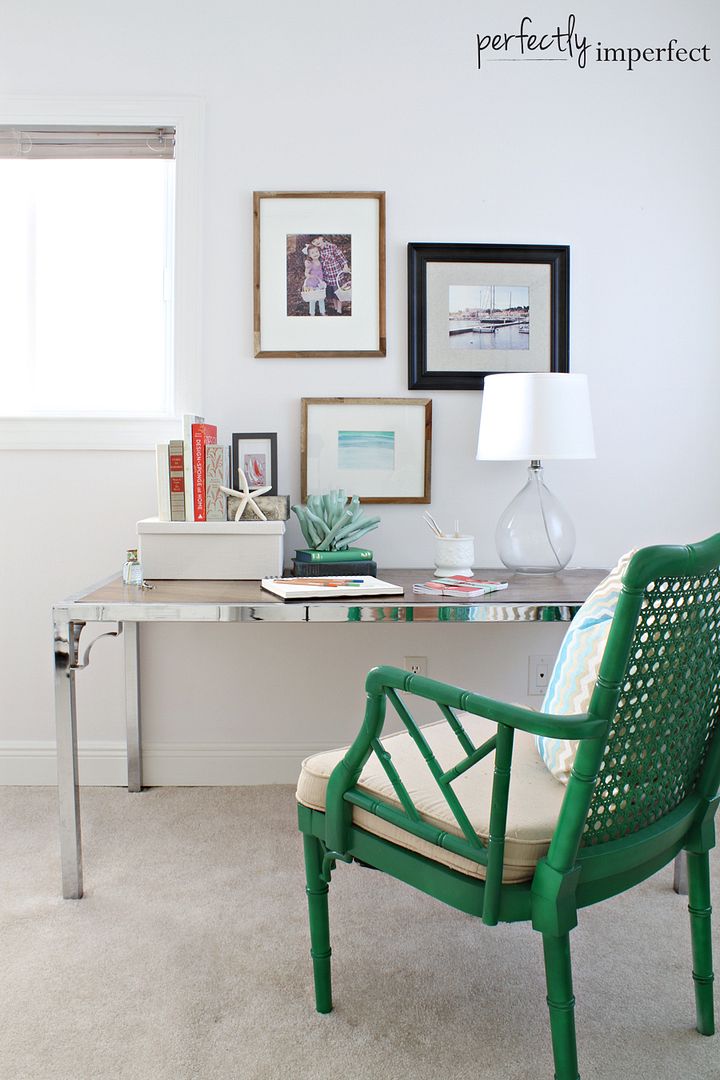 Things were pretty dated here, and darrrrkkk….
But so many pieces were updated with a coat of paint (like my lovely desk chair here), and vintage/retro pieces became modern again.
Here's the thing.  I love it here.  It's my place.  I breathe 50 times easier when I cross into Bay County, and my mind settles flat.  Okay.  Flatter.
So while I've enjoyed revamping some of the spaces, I also want to just be when I'm here.  And let's be real.  Go through some real-life pain and change, and the color of the curtains matters a whole lot less.  Like I mean…I don't care any more about it.  At all.
So while we've wanted to tackle this little dining room nook for a couple of years, it's just low priority now.  We love the table, and the shelves, or the chairs…but maybe not all of them together.
And mercy at the peach.  Peach curtains.  Peach chairs.  Peach custom made curtain rod.   Peach plates & old jadeite plants.
The grape chandelier.
But here's the thing.  My grandmother chose all of this.  She went to stores and picked out each piece and made a place for her family.  She loved the peach and the chrome and she loved it all together.
She loved the grape plastic chandelier.
Maybe that's part of the reason this place soothes me.  I see her.  Everywhere. I can smell her lotion.  I feel her in the kitchen and sitting on the balcony having a cup of coffee.  I see her sweet smile and can hear her sassy mouth shock me into next week…she was a pretty classy lady.  But I loved it when she got sassy.
Everything doesn't have to change.  Not even for the sake of modern decor.  And I still don't love the grape chandelier.  Or the peach curtain rod.  But I loved her.  I love this place.  For all it was & all it will be.  For me.  For my children.  For the family I have around me now.
It's okay for some things to stay the same.  And if we change it, it will be because we're in the mood.  Not because the grape chandelier is an offensive decorating dilemma.
Don't overthink your spaces.  Your places.  You feel peace somewhere?  Give it a little grace.
Just go with it.