As promised, I painted something for you guys.  I loved Annie's green piece we featured last week, but I wanted to try the new waxes out for myself so I could give you a few tips and my own thoughts.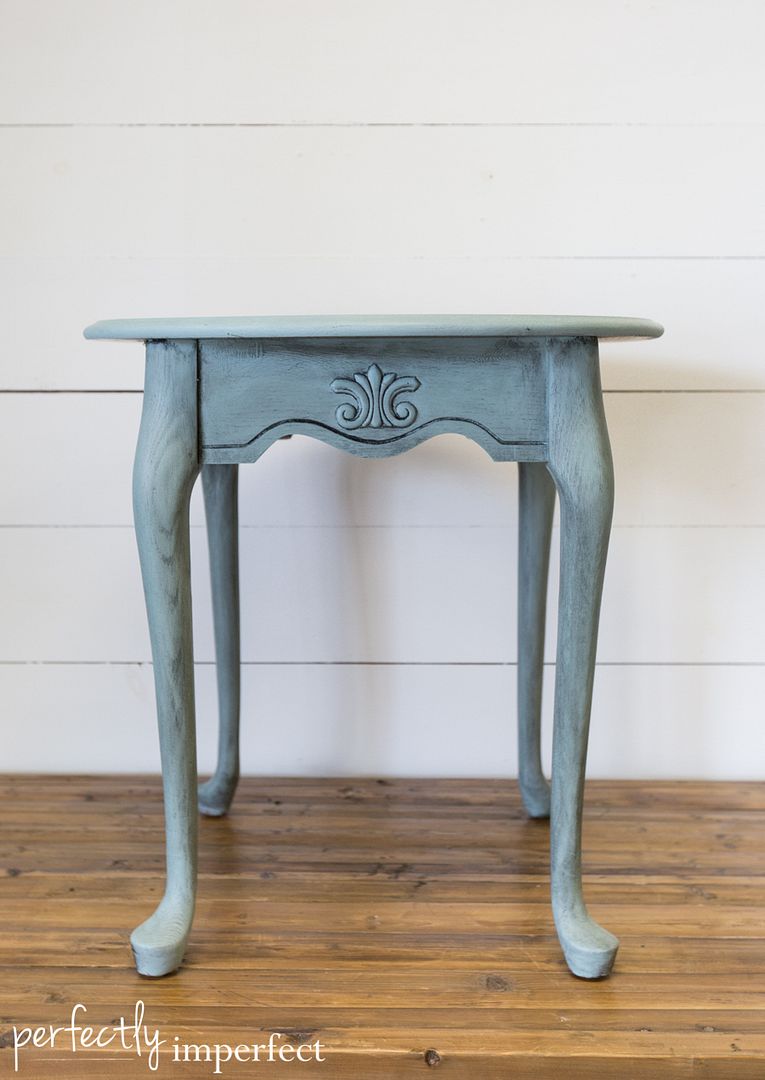 This little side table was the perfect test subject.  While this look is not my usual piece to paint/feature, I knew the wood grain would be great for highlighting a tinted wax.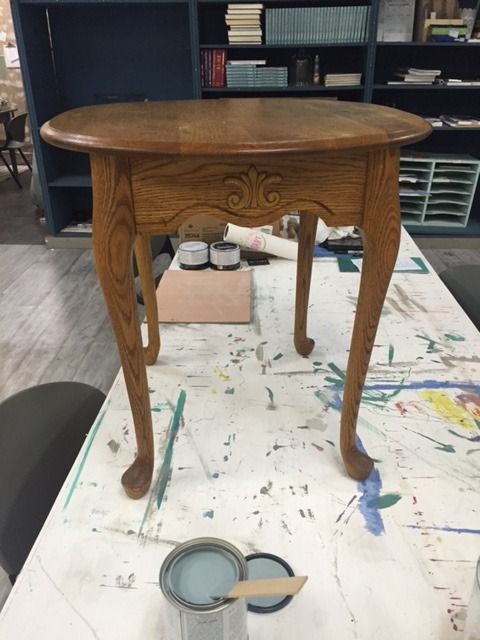 Good Lord that table.  It was desperately in need of a coat of paint…I think so anyway.  I didn't do any prep to the piece, and painted it in two coats of Chalk Paint in Duck Egg.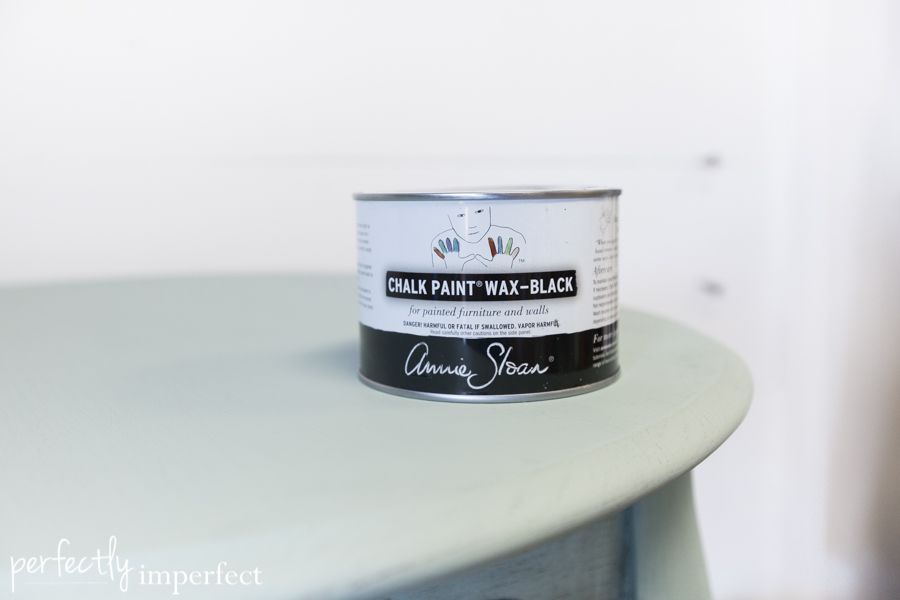 I'll test out the white wax too, but after painting some sample boards, I loved the way the black looked over Duck Egg.  Just like with Dark Wax, you need to apply a coat of Clear Wax first.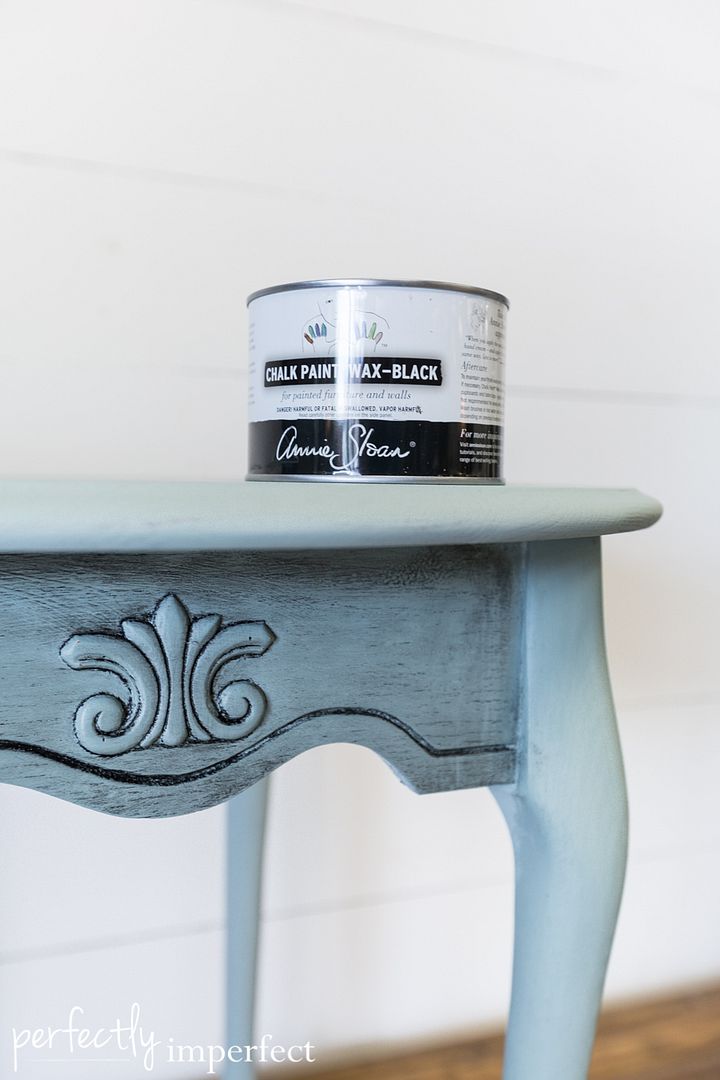 Here you can see the difference between the leg, which has only been clear waxed, and the table apron, which has both clear and black wax.
A few things about using Black Wax…
Do use clear wax first.  I always tell people, and this is a weird analogy, that soft wax is more like lotion than a topcoat.  You're pressing the wax in to absorb into the paint, not painting a thick coat on top.
It's thick, so a little goes a long way.  You could even get away with mixing it with clear wax, too, if you feel like you're having trouble blending it.
I tell folks to think of using darker waxes as a toner for your paint, and while some pieces look good with a heavier application (like this one), you want to be careful the piece doesn't look too "dirty."
Remember the basic application of waxing…apply pressing in with your wax brush.  Remove excess with a lint free cloth.  I take another step and immediately buff with a separate lint free cloth.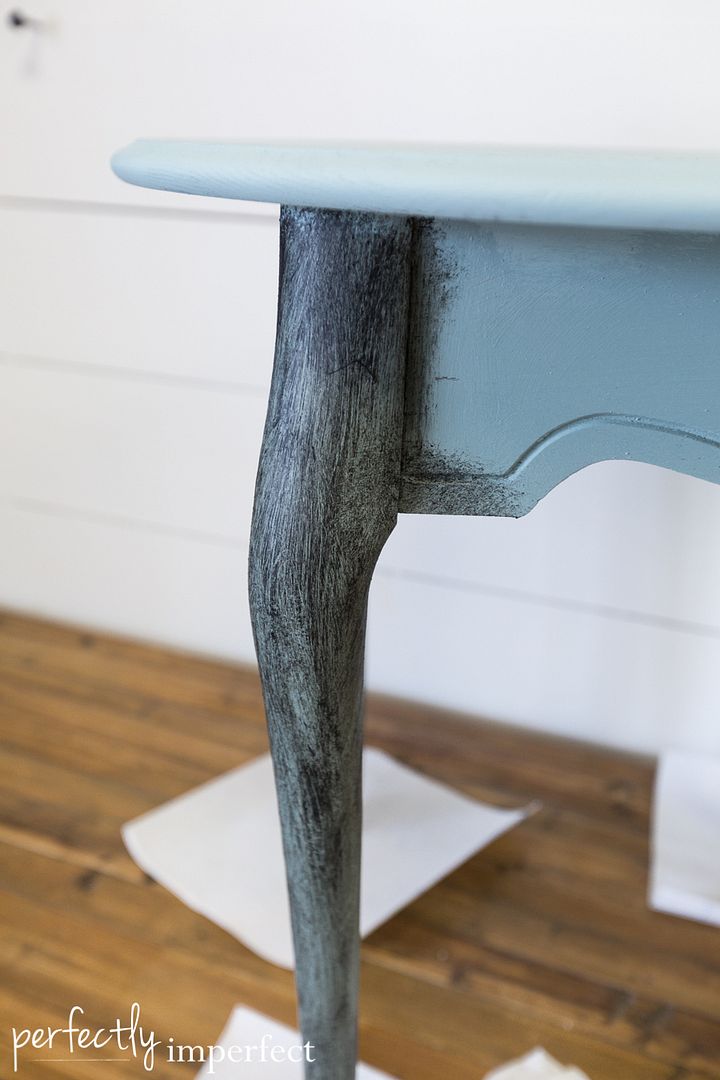 I work in sections.  Apply the clear wax and remove excess.  Then apply the black wax, and remove that excess.  This keeps the black wax more workable, and it blends much easier.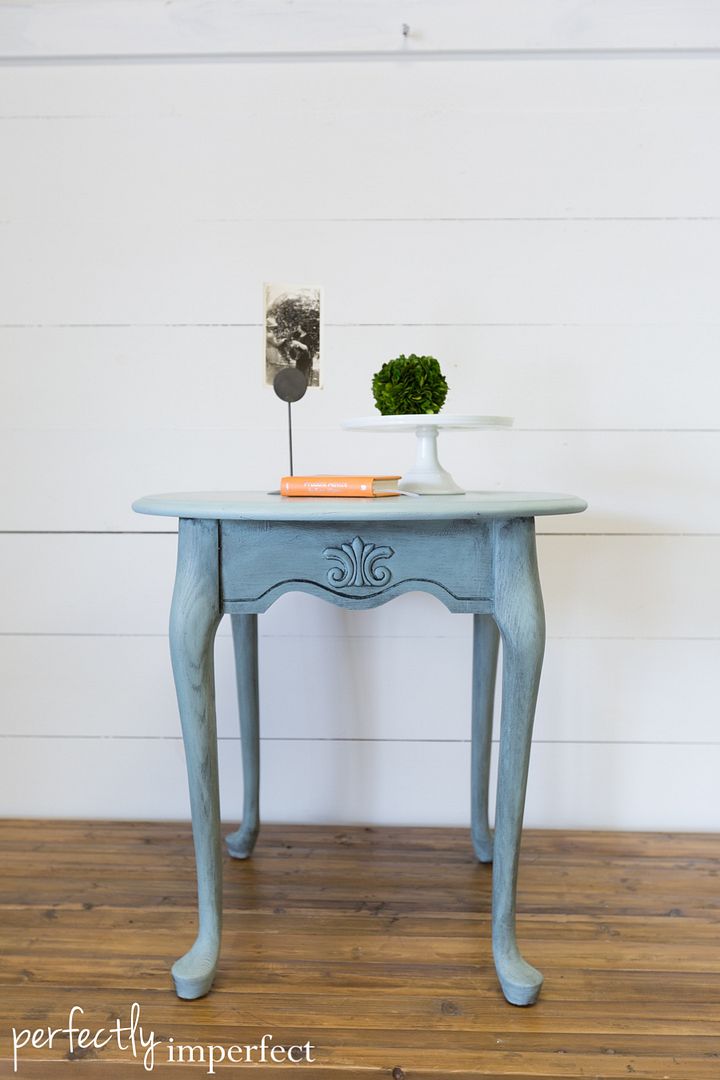 I finished the top with clear wax only, and threw a few new smalls on the table for fun.
Be sure to leave some black wax in the details and corners of your piece, where dirt and grit would be naturally.  As far as coloring goes, the black wax is going to age just like the dark wax, but it has a cooler, more dark grey tint to it.  It's gorgeous over so many colors.  I'll photograph our sample boards soon, so you can get an idea.
We're still listing new summer collection smalls in the online shop and they'll all be up this week.  Stay tuned for everything, but head over to the shop to see what we've got so far.