On a Thursday afternoon, the kids and I loaded my car and took a little drive.  As with most trips, I drove with music blaring and the sunroof down.  They sing along or play games with headphones in until their little heads topple over, heavy with sleep.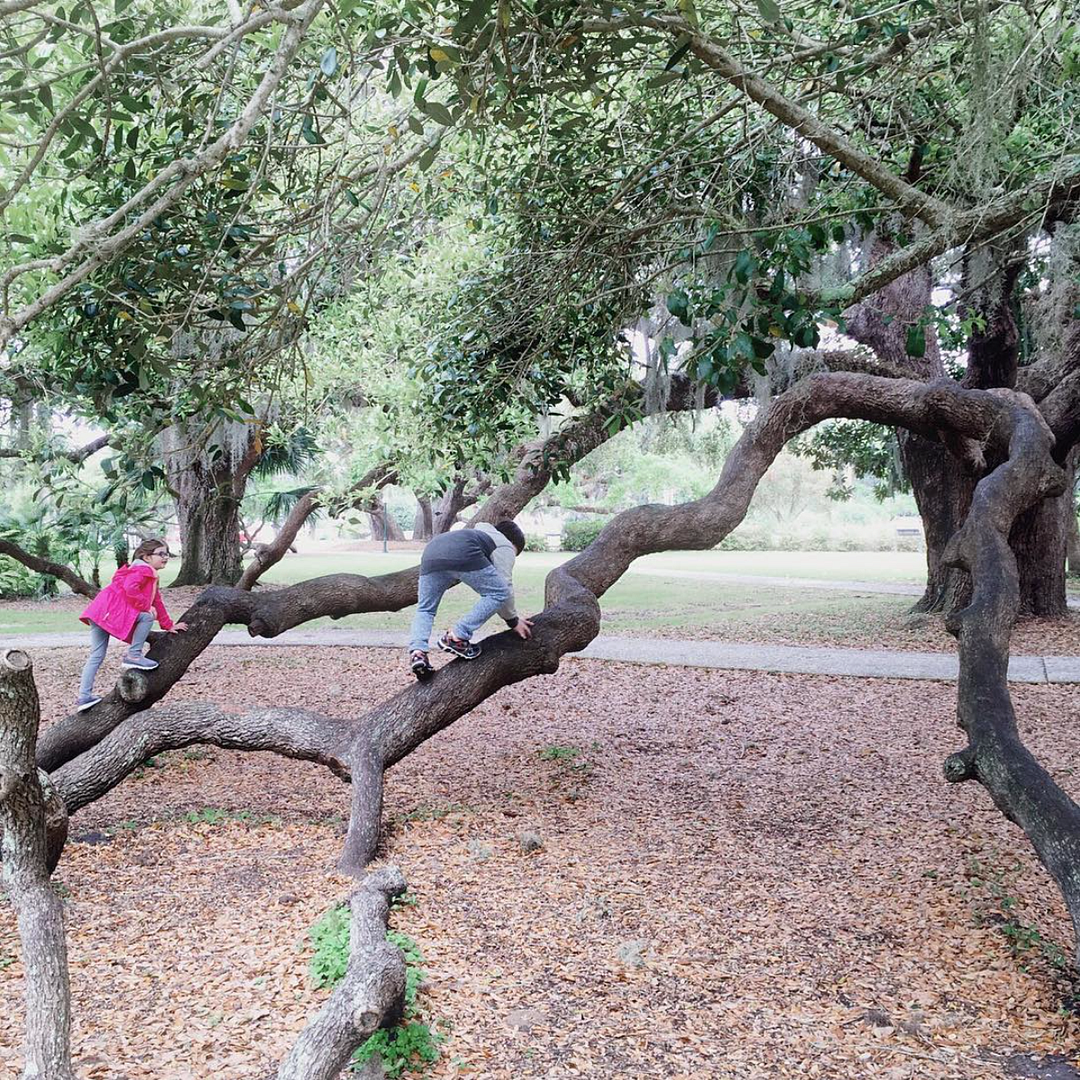 We were headed to Jekyll Island, Georgia.  I have to say, I've never been to a beach in Georgia, and I was anxious to see what awaited us there.  And as with most trips, as we neared our destination, my brain itself felt lighter and troubles seemed a little farther away.
Escaping away for a few days is never a bad idea.
We explored the hotel grounds and the island for the next two days, and I have to say…it was magical.  The folks at Jekyll Island provided us with a room at the gorgeous Jekyll Island Club Hotel…pics to come.
I felt like we had found a hidden gem, far away from the bustle of life, and yet, everything we needed was a couple of miles away.  It was quaint and charming, with live oaks lining the lawns and families biking down the trails outlining the island.  There were horse drawn carriage tours down cobblestone paths and that late afternoon sun you only find near the sea.
I loved it.  Every minute.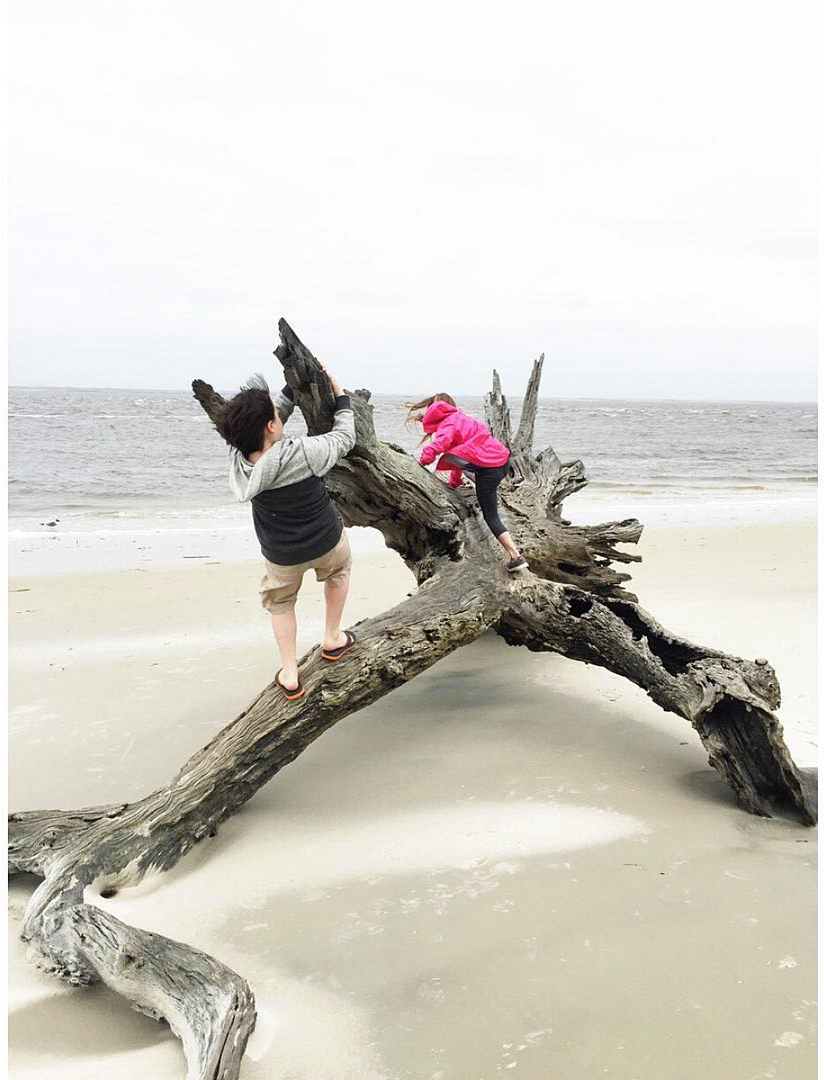 The kids played and played, climbing the trees and exploring Driftwood Beach.
The wind didn't even bother us too much.
We were in our own little world, and all we needed was right in front of us.  We'll go back.  I just know it.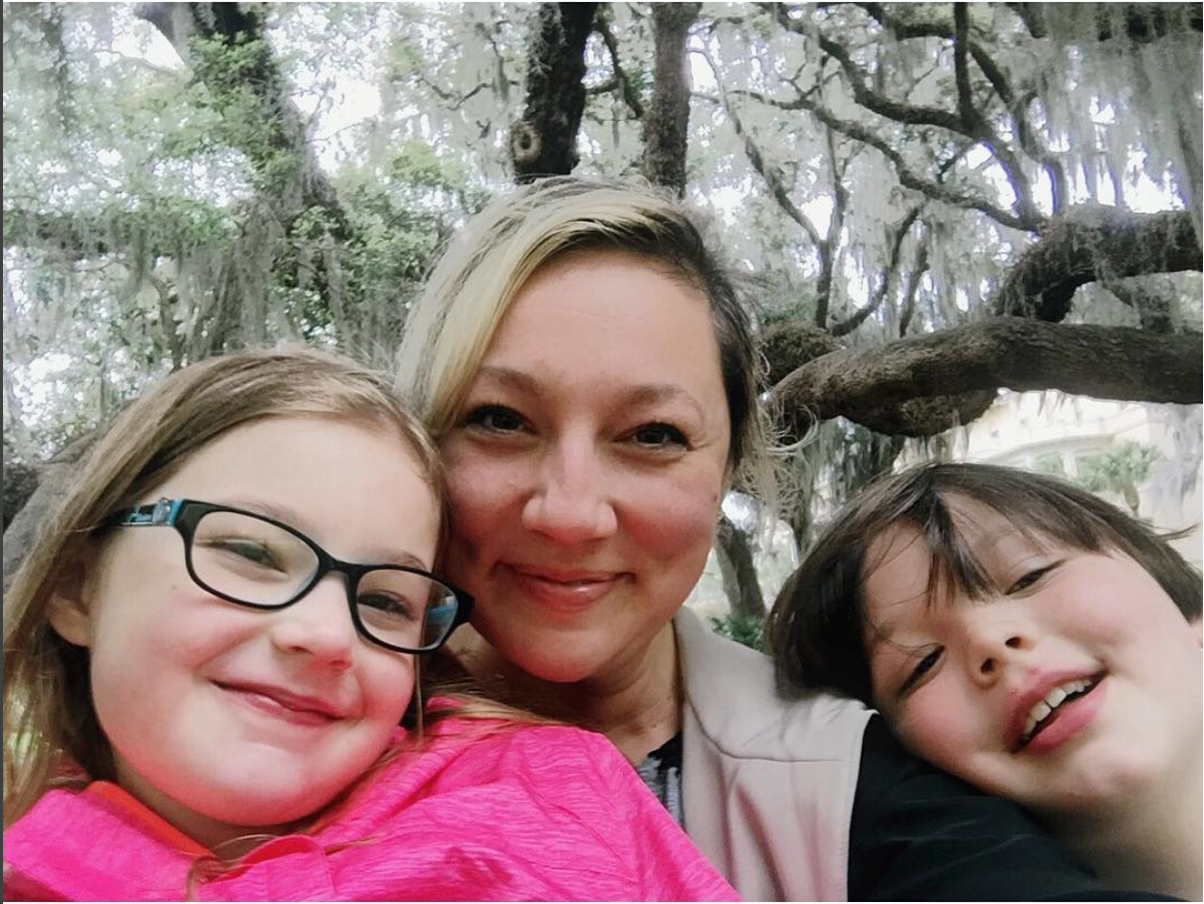 I'll share more of the activities we did and sights we saw soon…but I have to say.  It was hard to tear ourselves away when the time came to head home.
That's when you know you've connected with a place and it with your family.  Doesn't hurt that it's an island.
😉