This post was written months ago, after closing (all a little loopy), by us in an attempt to be candid at the happenings of this little retail/online store thing.  No more build up…here goes…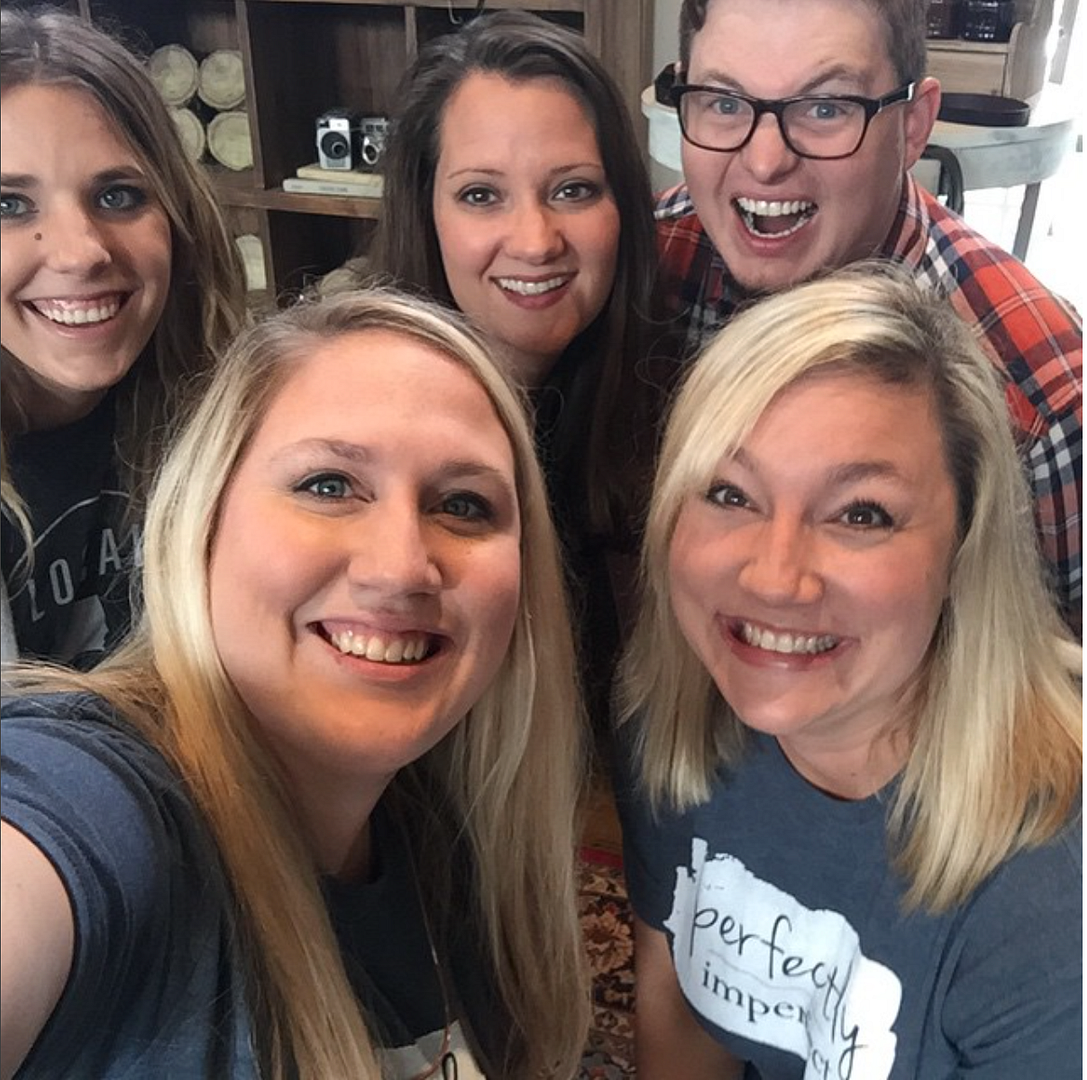 1.  There's always a decently stocked bar/beer in the fridge but we tend to run out of water.  All. the. time.
2.  Every time you have an emergency (or you wanna go to lunch) someone's coming in that front door.
3.  You can always find at least 5-35 items that don't have price tags.  And we have no idea what they are.
4.  There's always something that needs painting.  If a piece has been painted once, it's been painted 15 times.
5.  Friday's can never be taken too seriously.
6.  It's never a comfortable temp in here.  Either blazing hot or freezing cold.
7.  You always find that thing you needed a month later.
8.  We're always out of something.
9.  Never a shortage of pallets blocking the fire exits.
10.  You will always find something that has Ava's name on it.  She likes to color.  On all the things.
11.  Adam is guaranteed to supply an inappropriate joke at least once per hour.
12.  Don't worry.  The snakes are gone.  But we do find snake skins from time to time.
13.  And the termites.
14.  We're not sure about the bats.
15.  We don't know what's in the back of our building.  Literally.  Could be dead bodies.
16.  Always at least one leak.  At all times.
17.  You will trip over this floor. Ahem.
18.  We will move the store around 10 times per month.
19.  And afterwards, people will inevitably ask if we're closing.
20. You are guaranteed to talk about Chalk Paint at least once a day.
21. There's always going to be one person in the bathroom.  It's probably Shaunna.
22. There's never a day when the trash or boxes don't need to be taken out.
23. Give us a dumpster for a day and we'll fill it up in 3 hours.
24. We may be suffering from mold and asbestos poisoning in this old building.
25.  Every meeting ends with "clear eyes, full hearts."  Brought to us by sassy Adam.