Well, after a few days of photo uploading issues, we're back in action here in our favorite place. Thanks for all of your sweet comments on the book launch party video…it was such a fun night!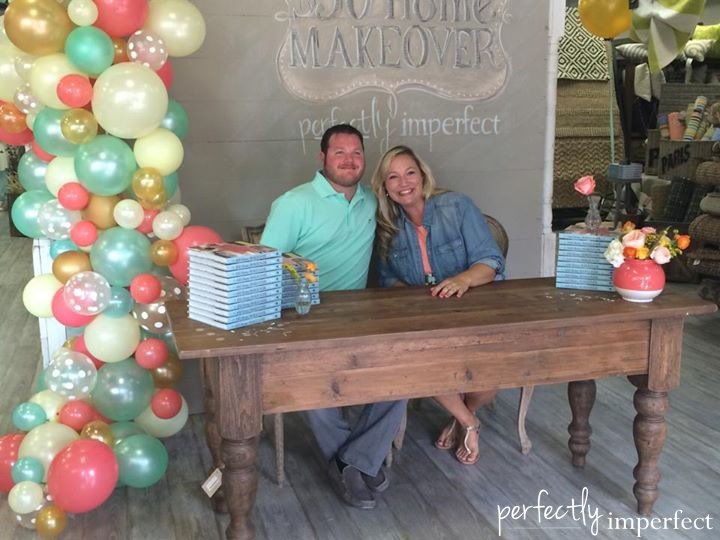 I couldn't wait to share some details of the evening with you.  Since we were hosting the party in the store, the store itself needed to be the focus, with just a few moments of festivity. My friend, Evan G. Cooper of Evan & Co. helped me with the entire event, and it was amazing, and I'm so grateful for his heart, his time, and his friendship.  Oh, and his talent.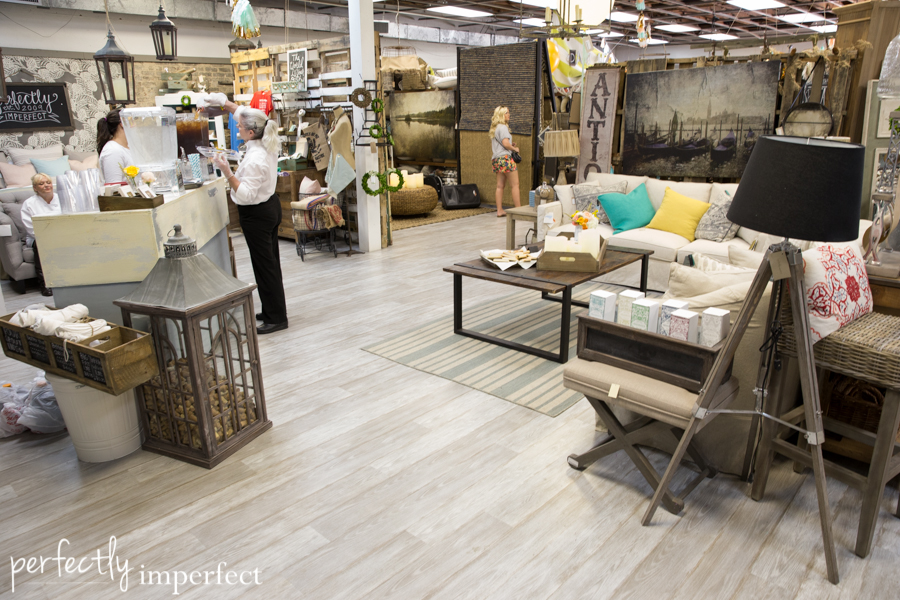 When Evan and I met originally, I told him I wanted the shop to look like the book–think corals, some blues/mints, and just festive in general.  We decided that the focal wall (where Matt and I were sitting) would be surrounded with a gorgeous balloon garland, and a beautiful chalk illustration by the talented Kristy Drinkwater.  Kristy also illustrated all the chalkboards you see hanging in the store.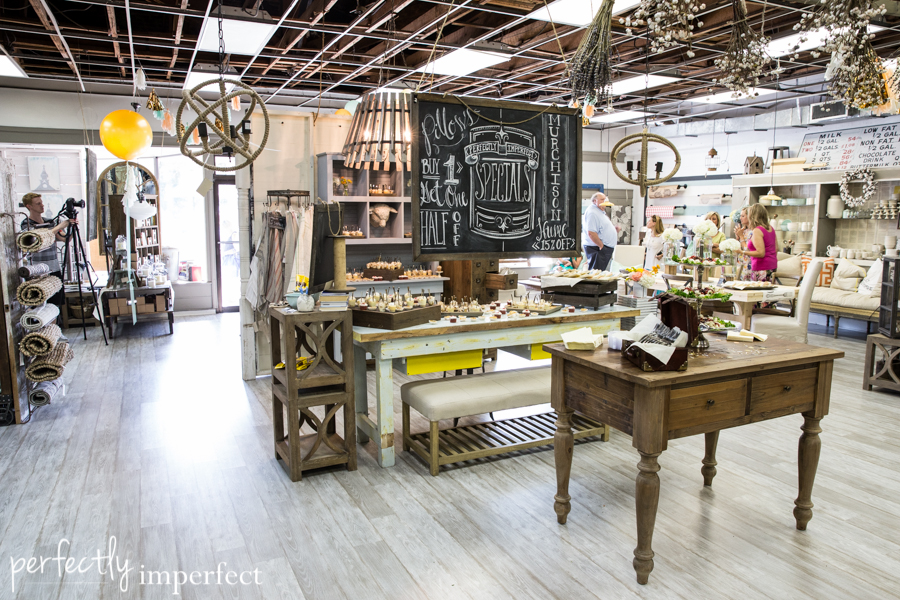 We would use our own tables and pieces in the shop for display and food stations, and simply sprinkle some tassel garlands and balloons around here and there.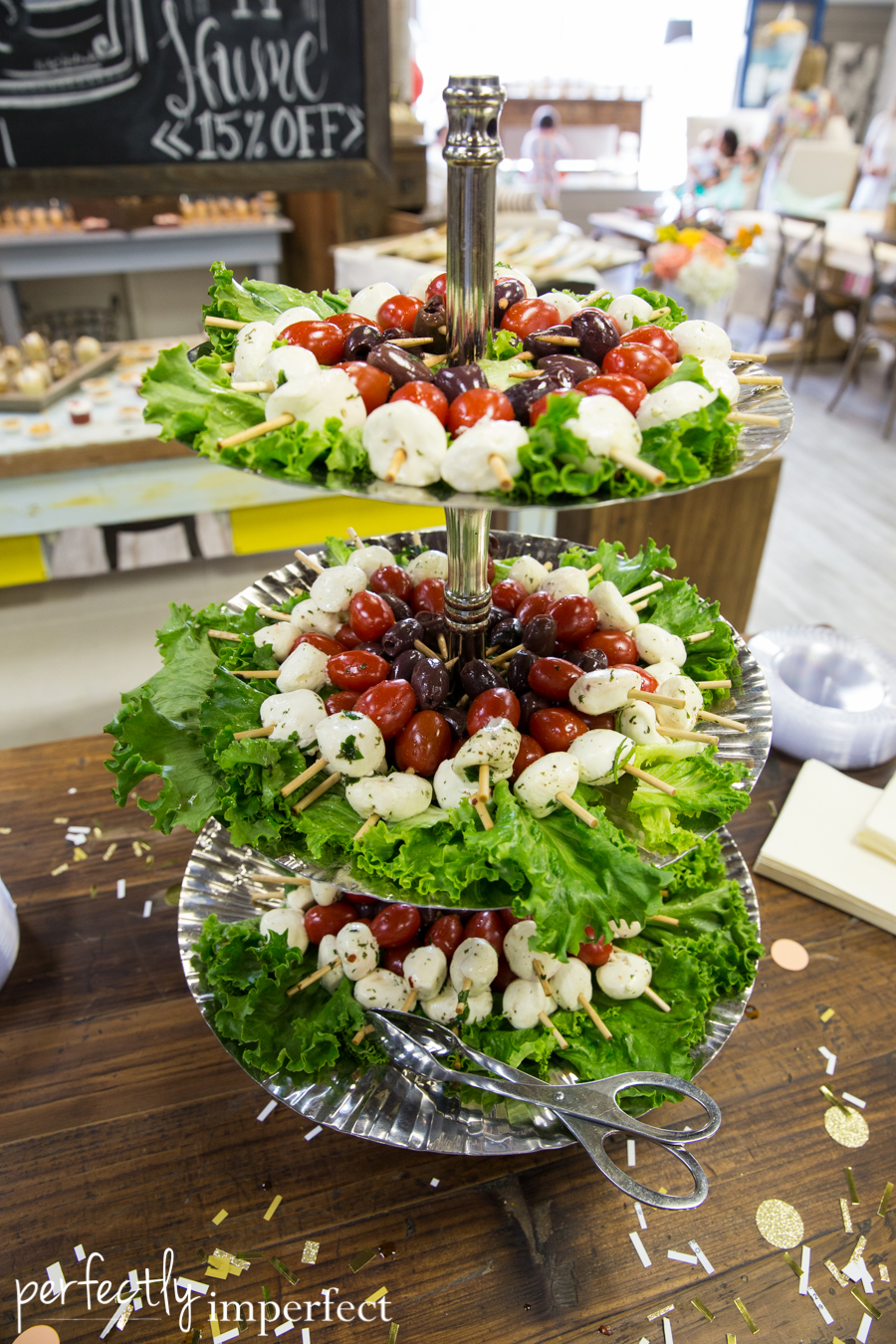 As far as the menu goes we served…
Mini BLT's with Applewood Smoked Bacon (passed appetizer)
Southern Station:
Mini Connechu Sausage Dogs 
Blackberry Glazed Pork Sliders with Tangy Coleslaw
Chicken Fingers with Ranch Dipping Sauce
Mini Mac-n-Cheese Cups
Summer Salad Station:
Caprese Salad Skewers
Watermelon Skewers with Balsamic Drizzle
Dessert Station:
Dessert Shots: Tiramisu, Strawberry Shortcake, Key Lime, Banana Pudding 
Red Velvet Cupcakes
Mini Pies: Apple, Peach, Pecan
Beverage Station:
Water with Citrus Pineapple Mint
Sweet Tea
Strawberry Lemonade in Mason Jars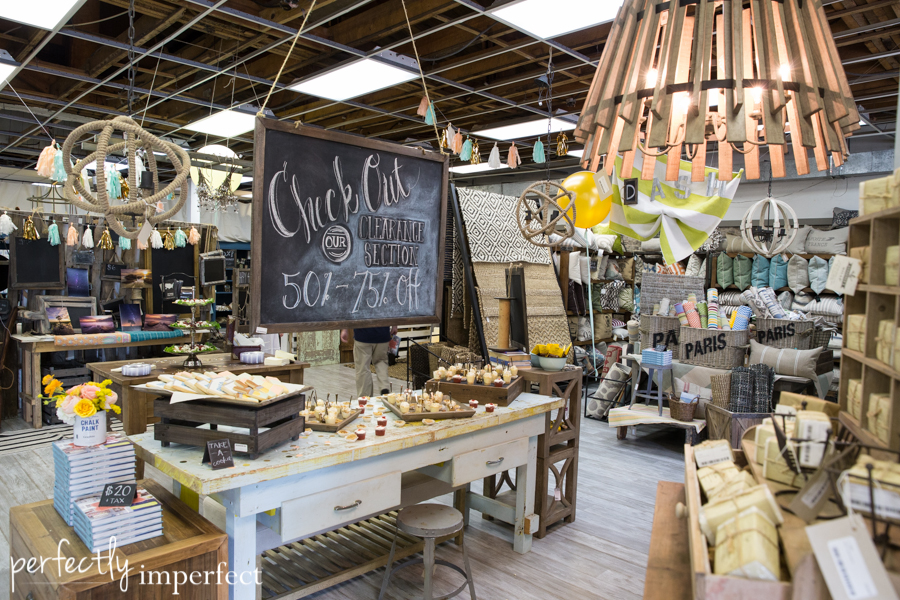 The food was then sprinkled around in stations to give everyone plenty of space to spread out, and to mingle.  P.S.  I barely got any food at all…my plate just kept sitting beside me, untouched.  I was just so excited that I could hardly stand stopping to eat.  I do, in fact, regret that now.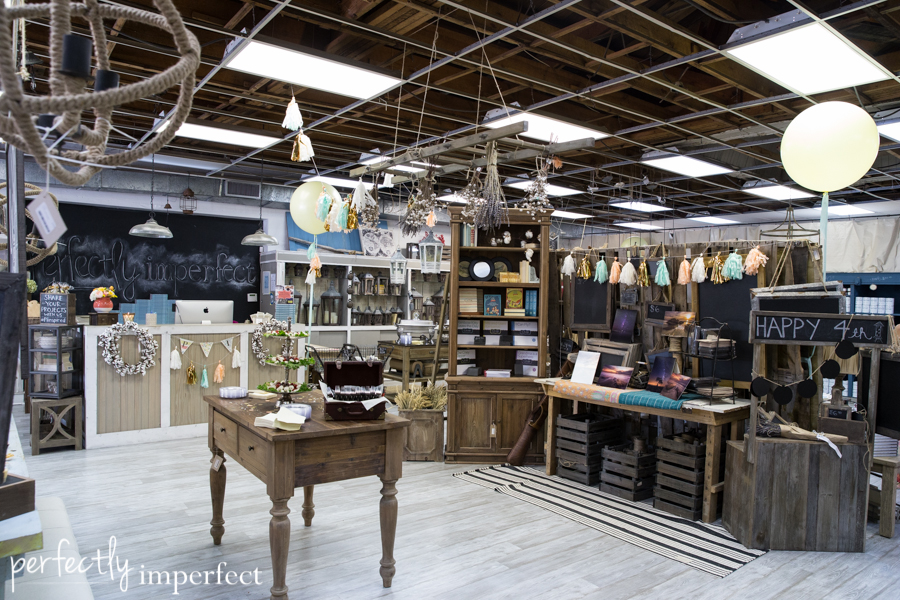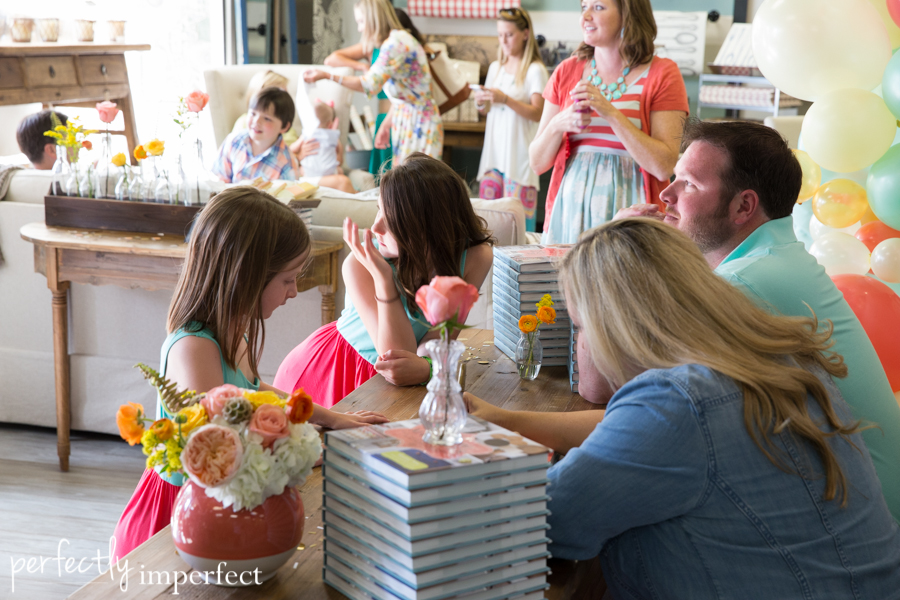 People were lined up at the door, and the heat was unbearable.  We opened the vacant building next door and set up a temporary book checkout line to try to get them out of the heat while they waited. At 5:30 p.m. the doors opened and our first little customers (my sweet nieces) were there to kick us off. The 50 swag bags were passed out quickly, and it made me wish we only had more. Also, this is where i say my amazing and beautiful sister-in-law, Lara (above), drove down the week before the party and was the hugest help.  And another…did you know that she, in fact, was my first google follower when I began this blog?  Love you, sis, and thank you for everything.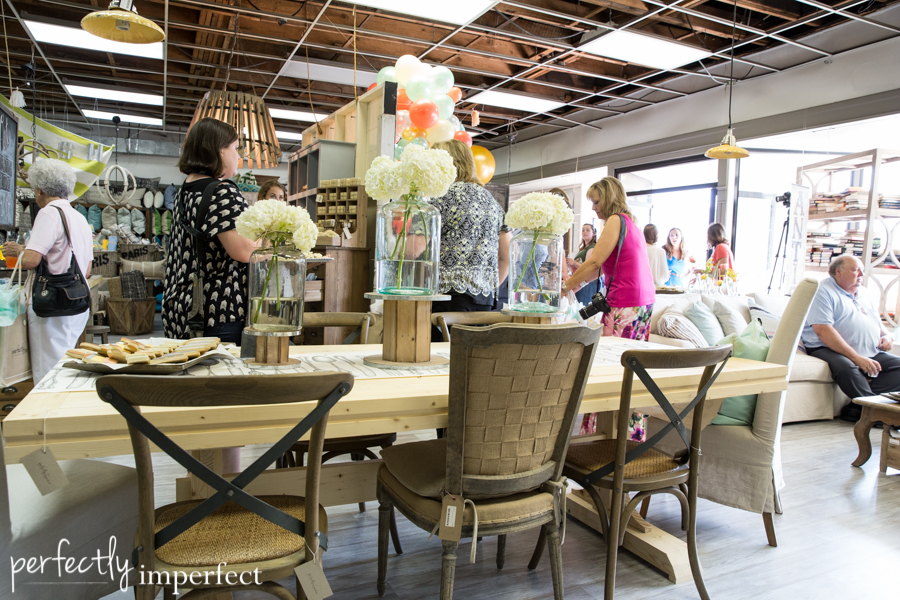 The night was so special and we stopped signing books around 7:20.  It was perfect.  We were able to then to hang with our close friends and family before cleaning up after 8.  Like I said, perfect evening and such a wonderful celebration of accomplishment and gratefulness. Oh, and there were amazing cookies made by the talented Lorraine at Sweets for Your Sweet.  And they were as tasty as they were beautiful.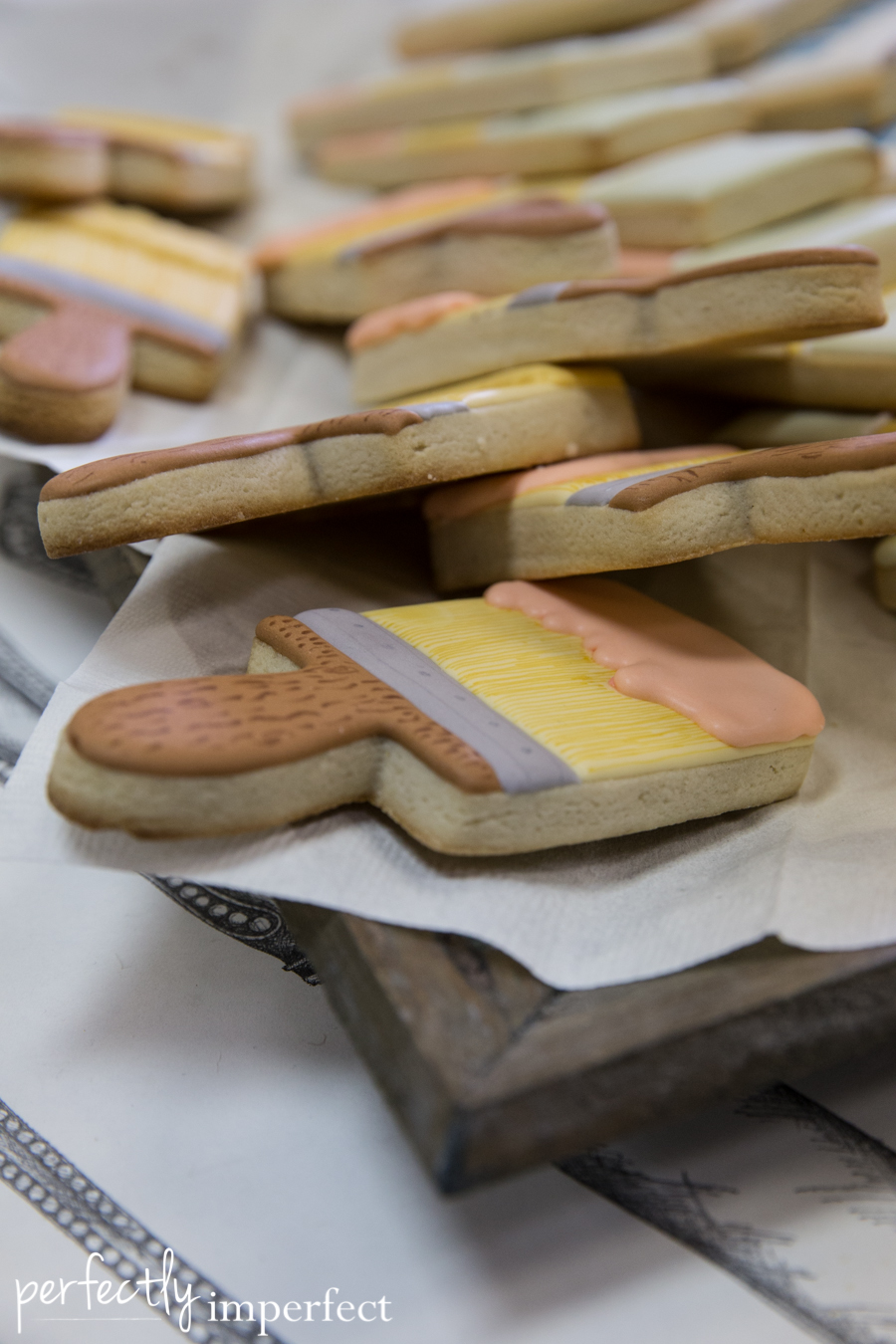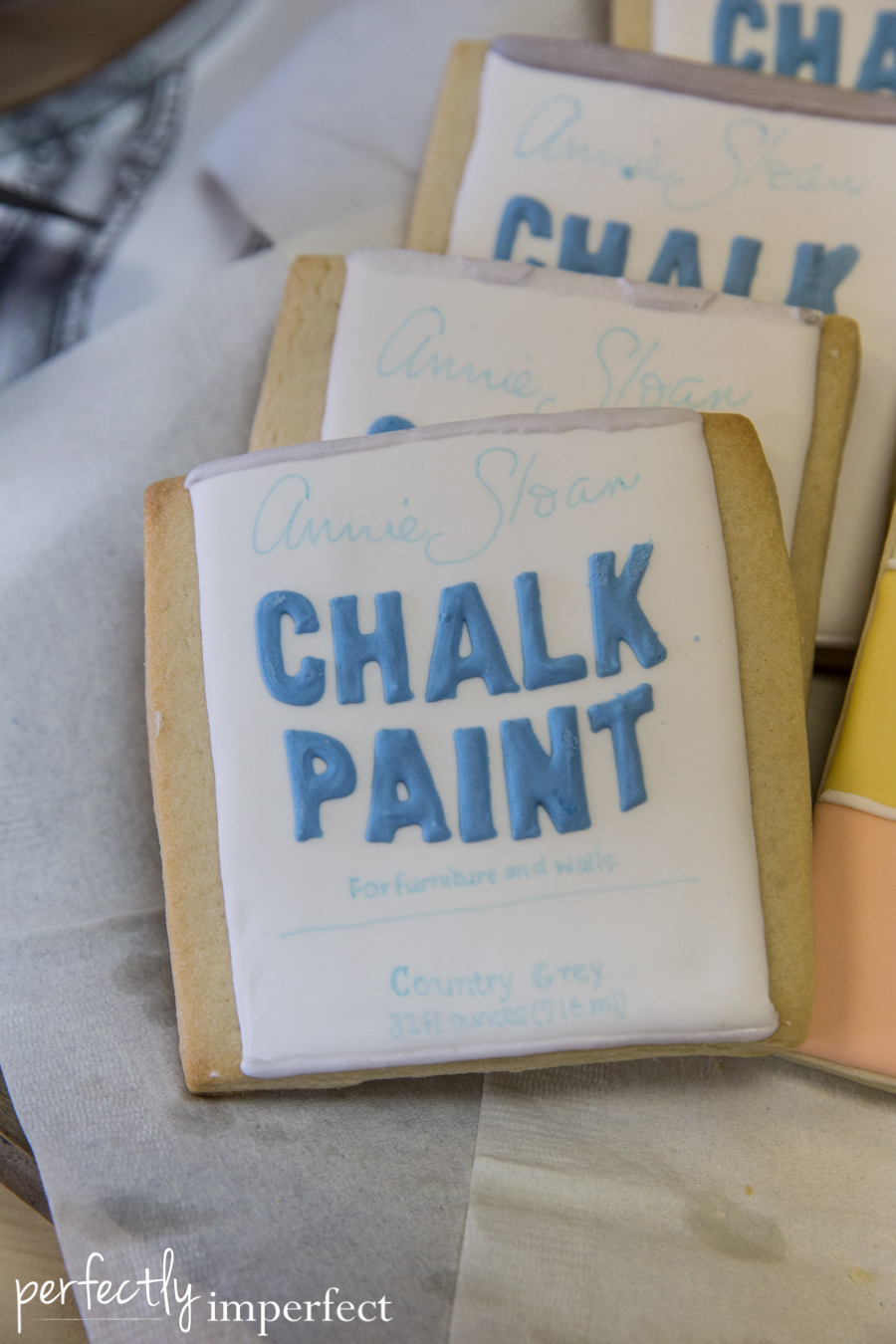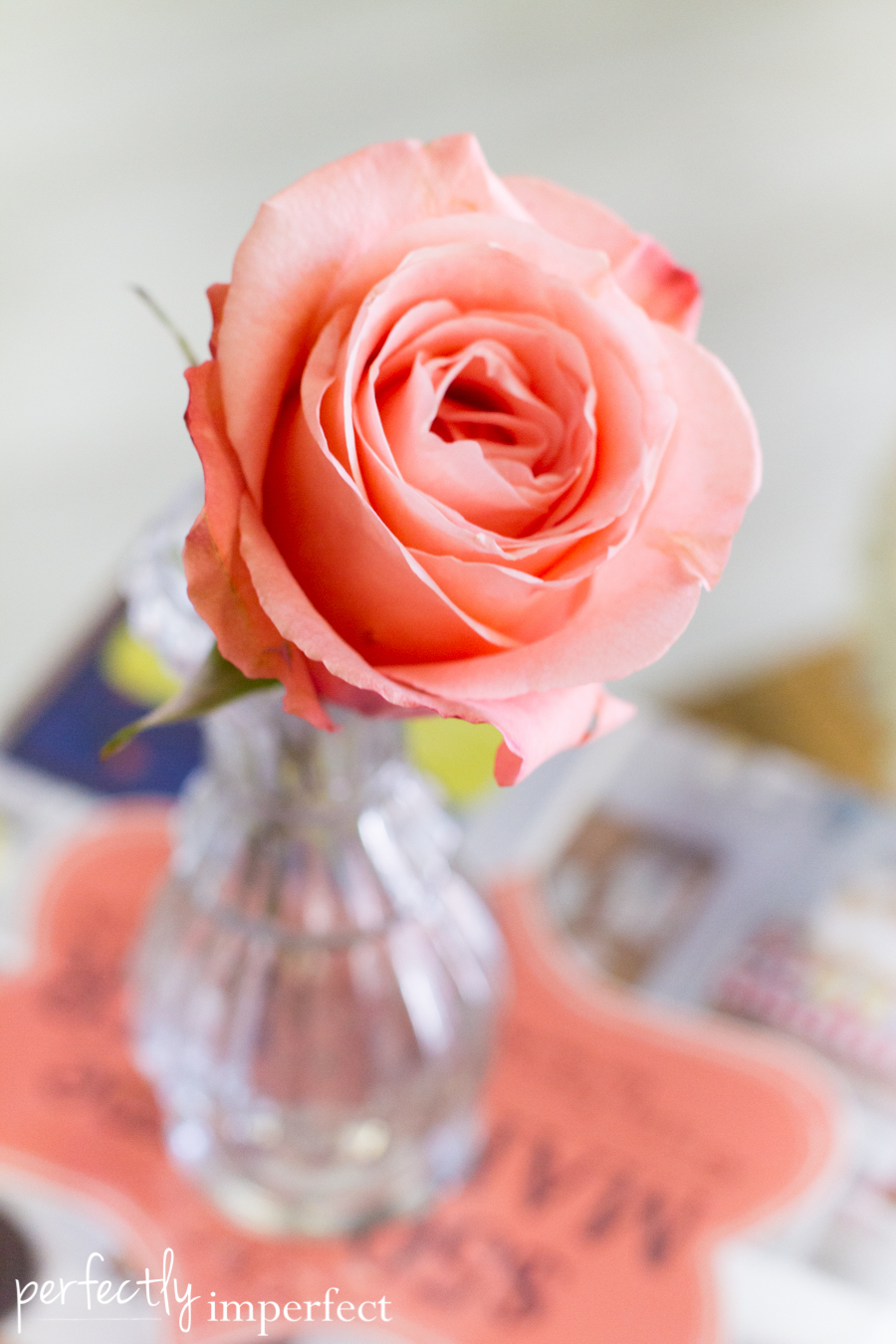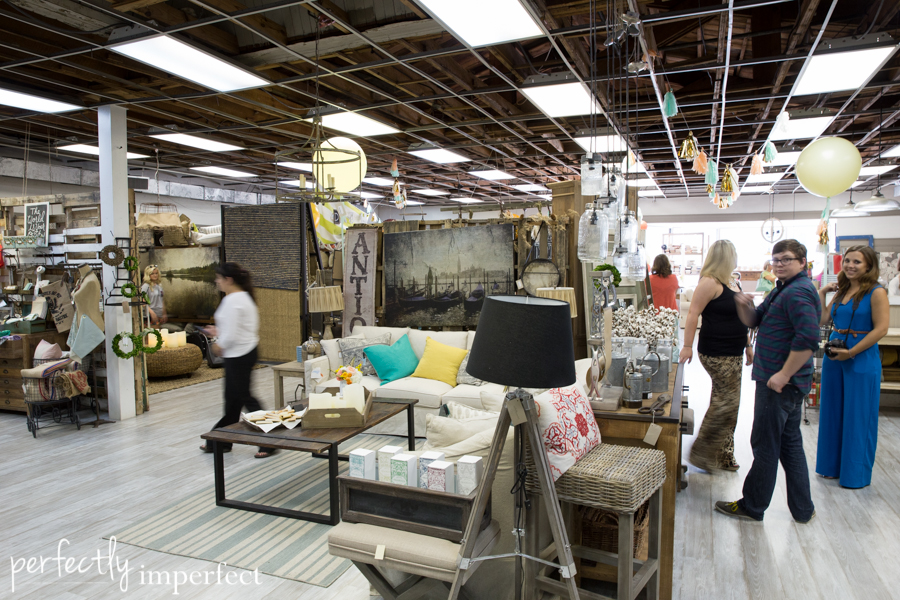 Our team (some of them pictured above) worked so hard to help us pull this fantastic evening off.  To Amanda, Natalie, Adam, Julie, Kaitlyn, Eric, and Lori, thank you for every single thing you did to have the store party-ready.  Your work means the world to us, and the evening wouldn't have been the same without you.  Rumor has it there's a picture of all of us that evening–I'm working hard to find it.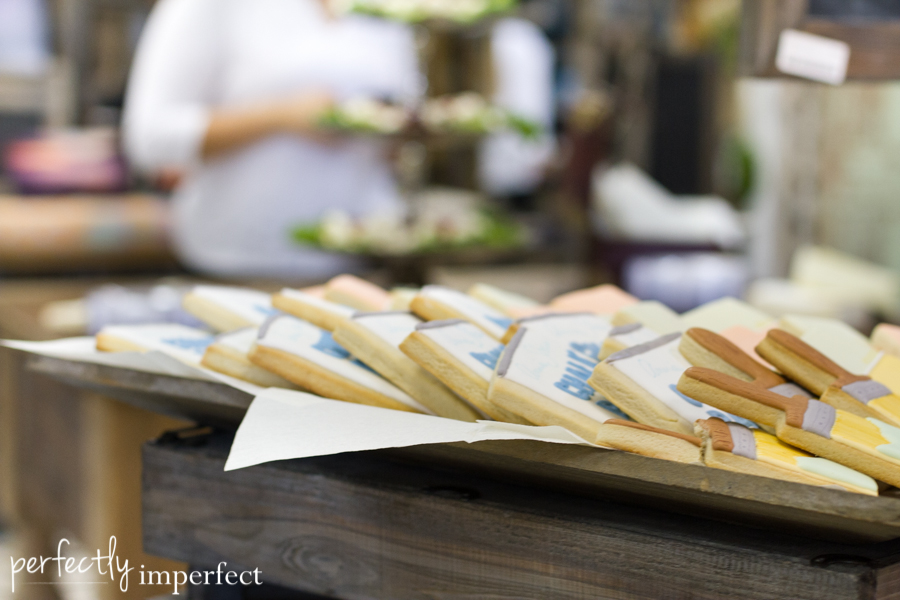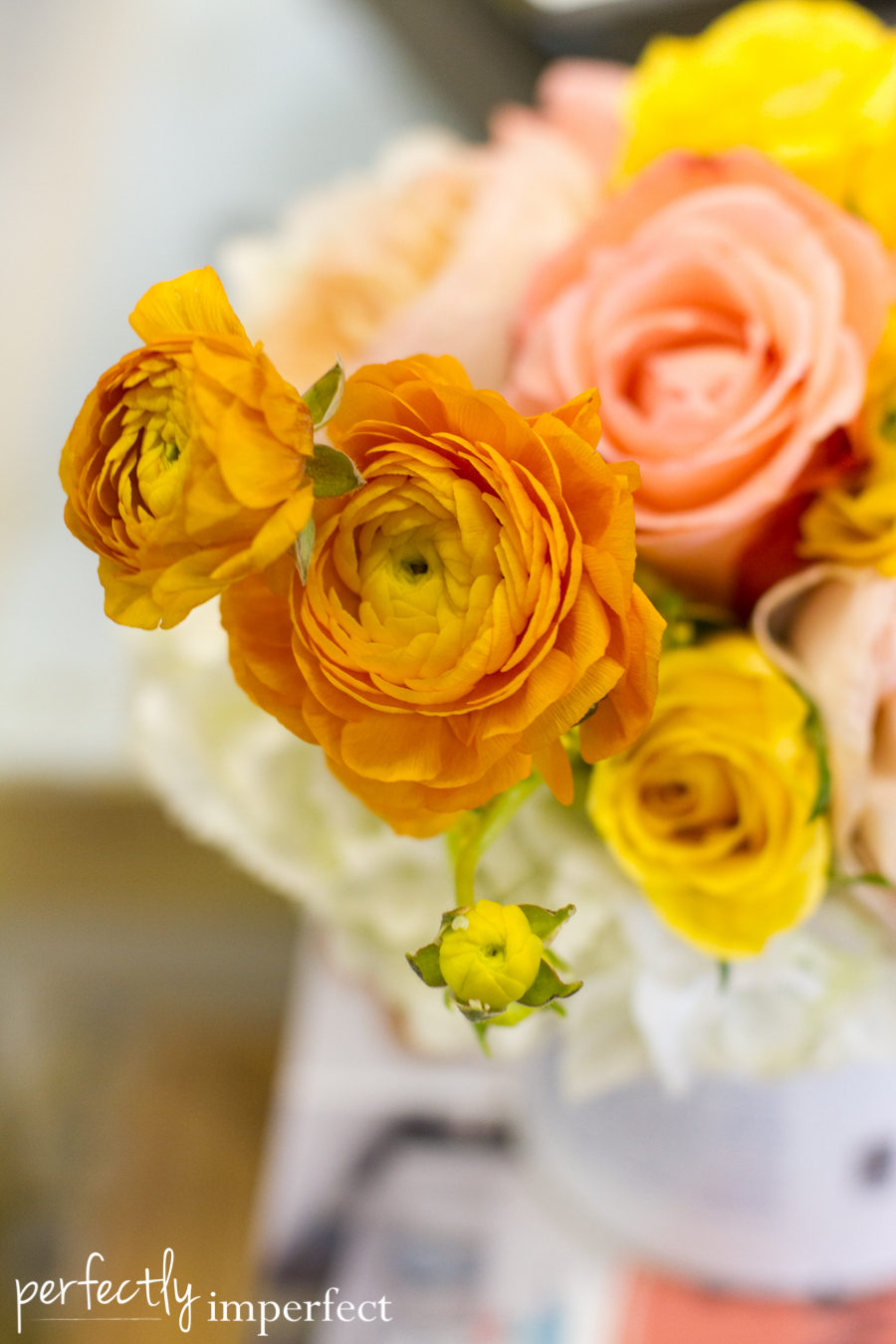 A few more thanks–To Jeremy for driving up and creating the wonderful video, to Jon for bringing an emergency mic, to our friends in Montgomery for driving down, to all our family for watching kids and loving on us so, to our swag sponsors for such amazing gifts for our readers and customers, to Jim for all of his hard work during the weekend, to our employees for being awesome, to the caterers, and to James Mullis for helping us pull off such an amazing night.  And of course, to our friend, Evan.  Thank you for everything, folks.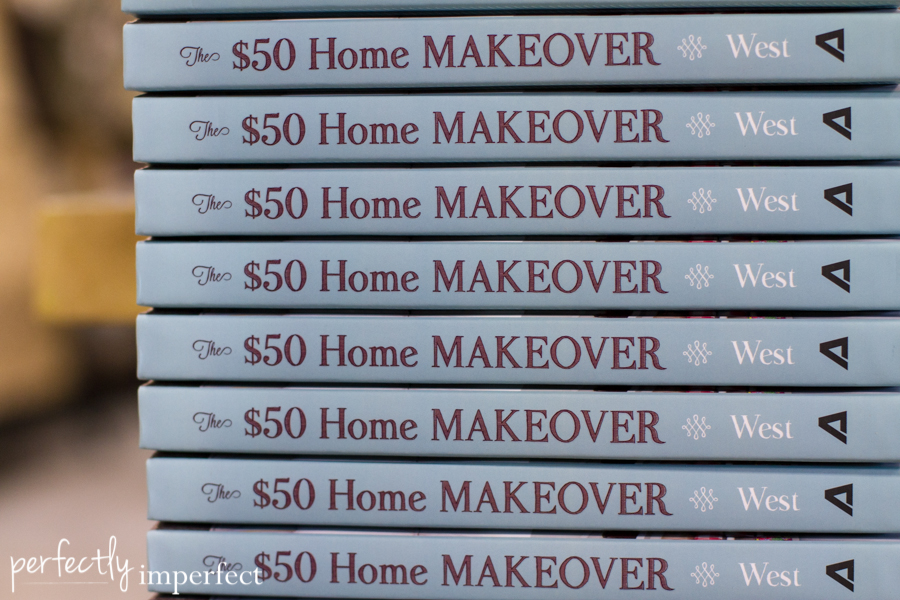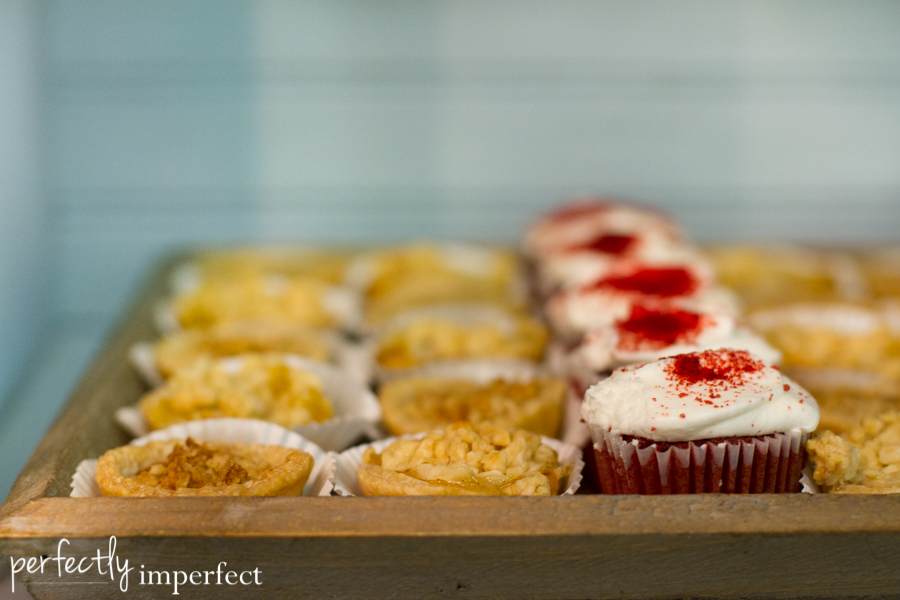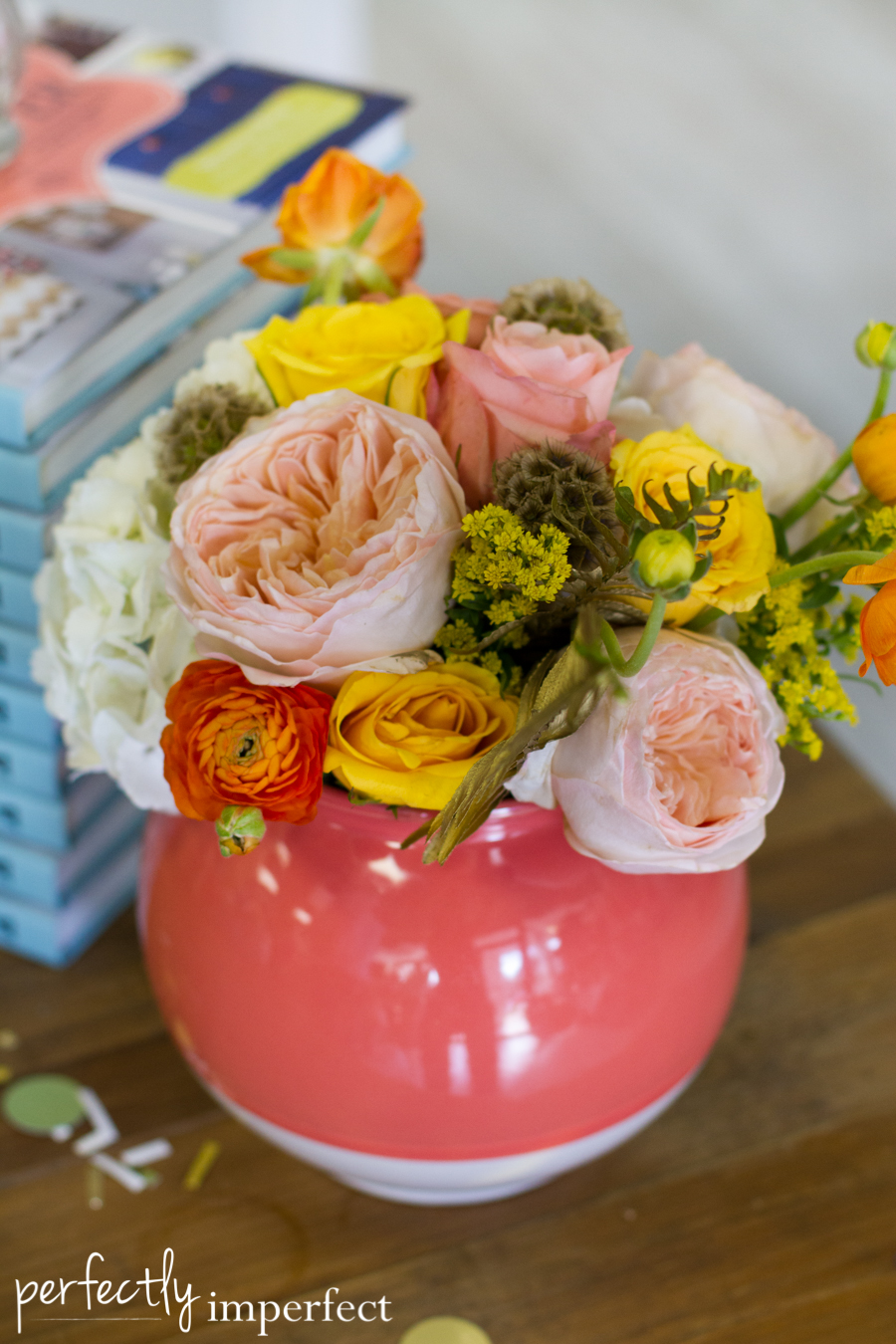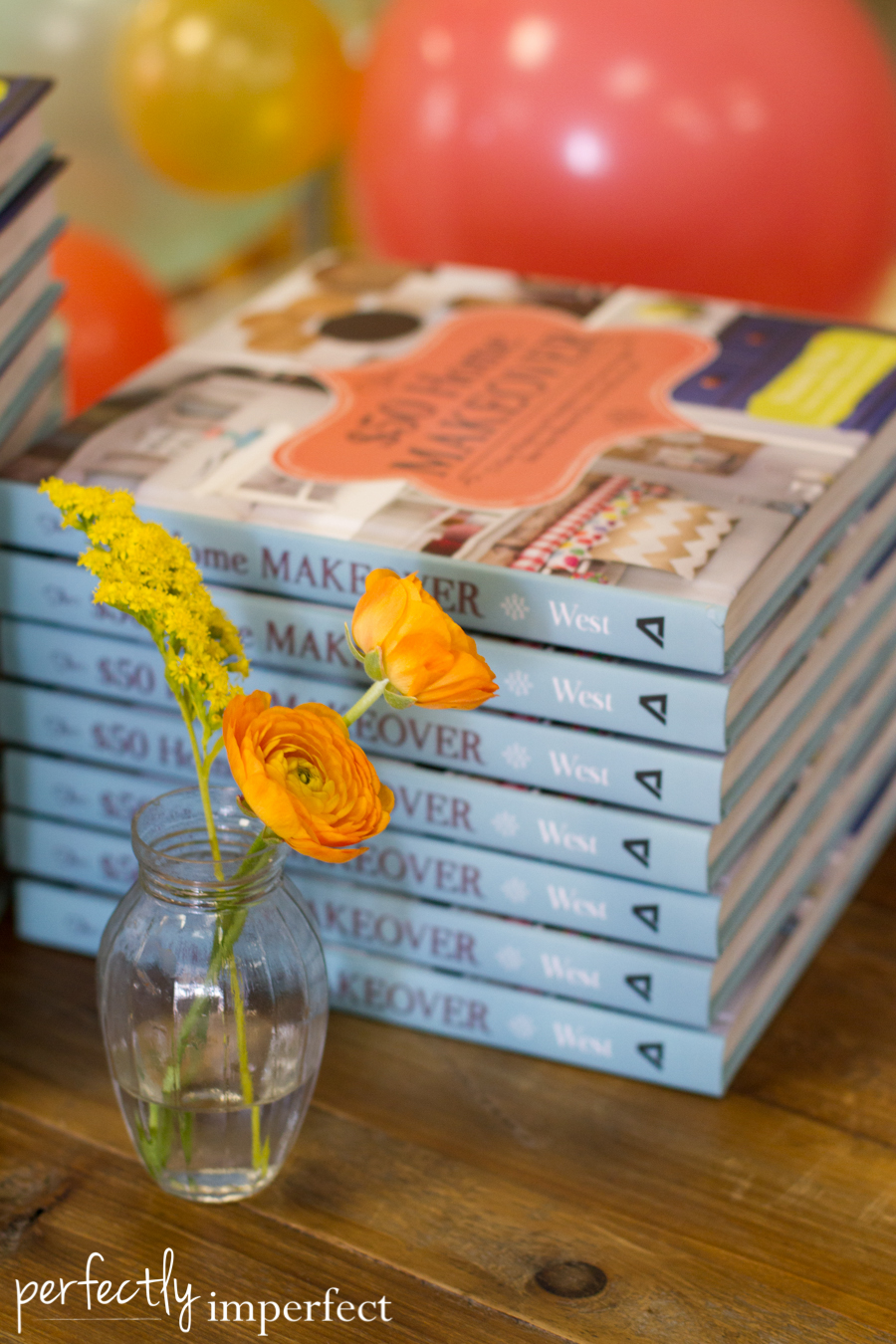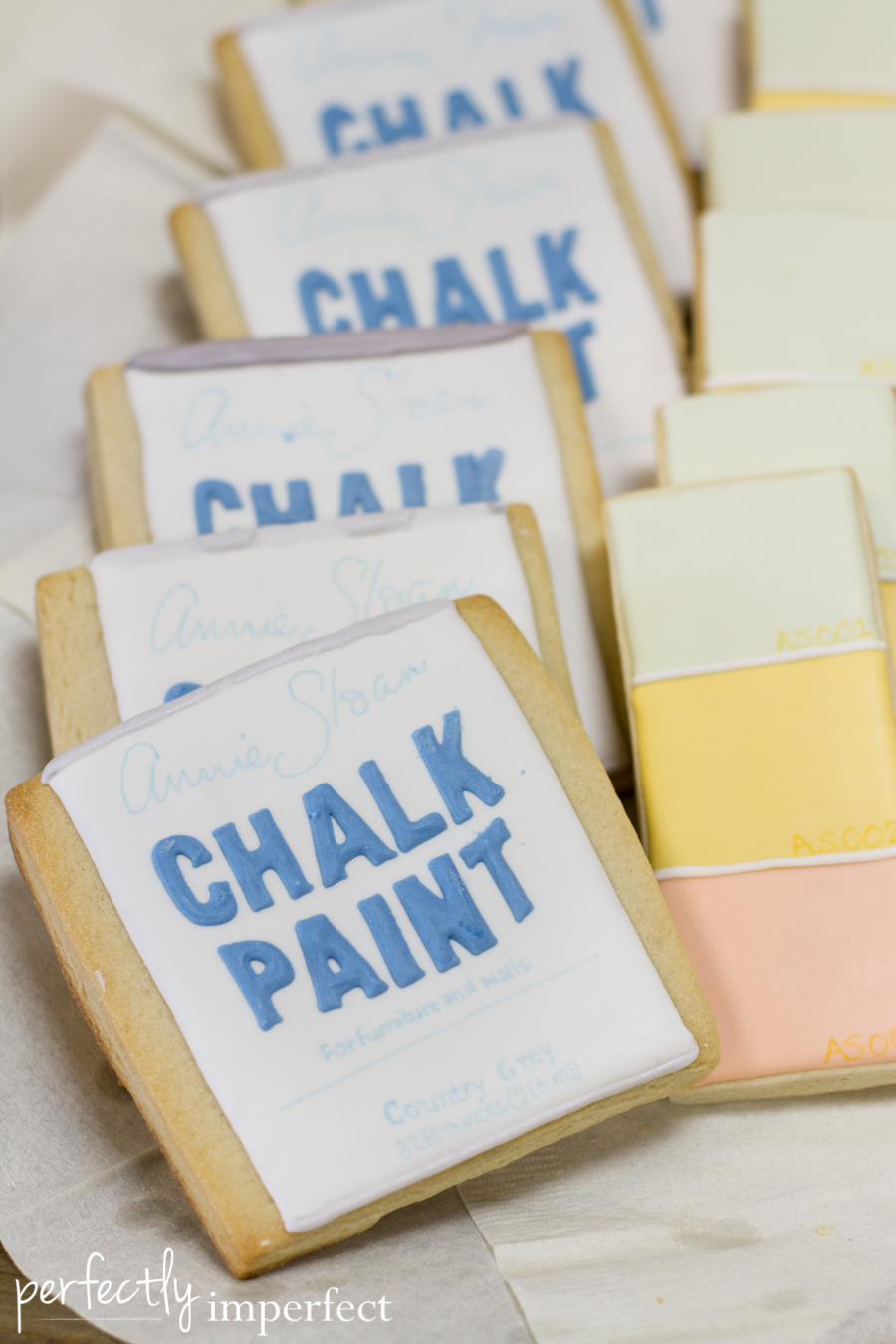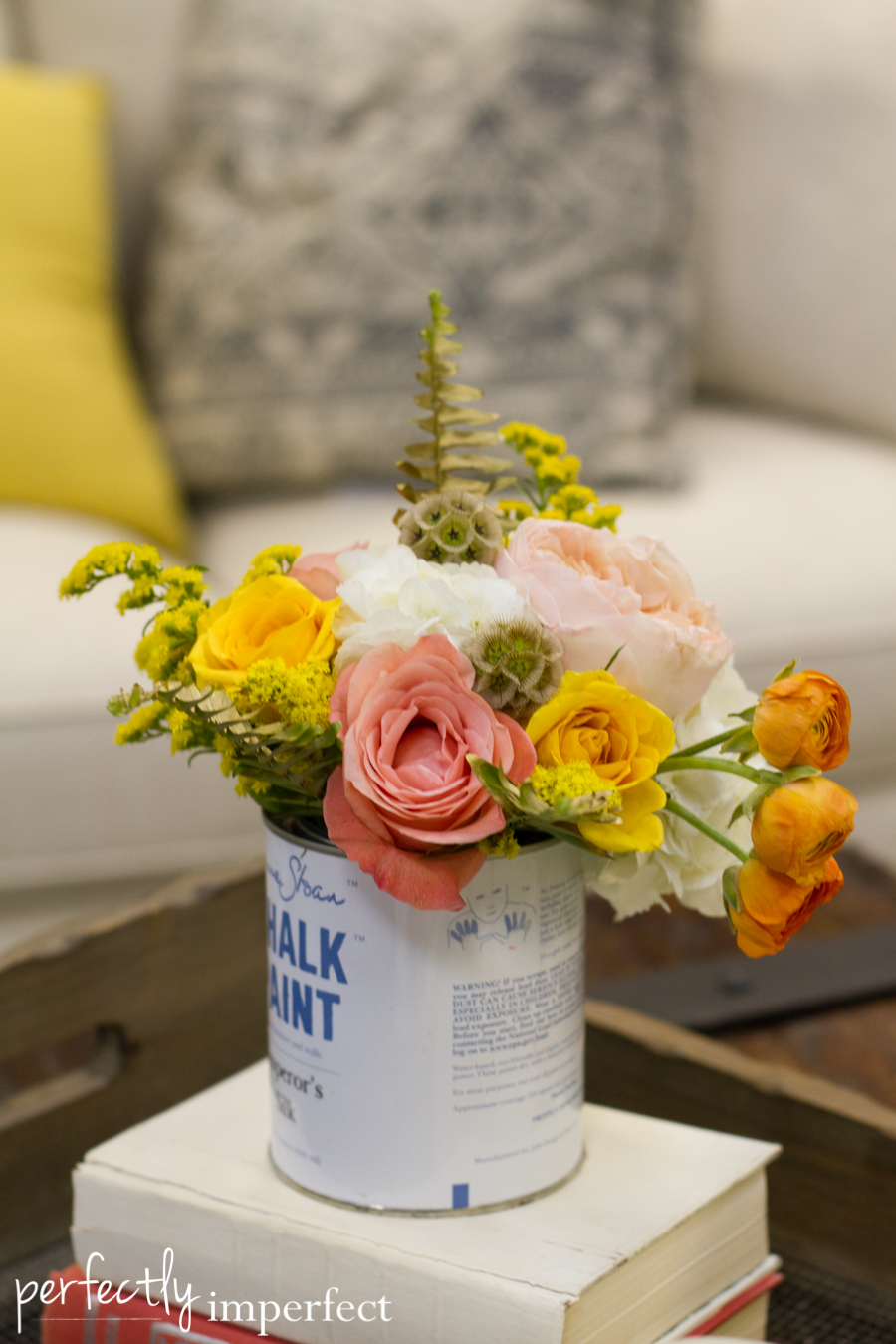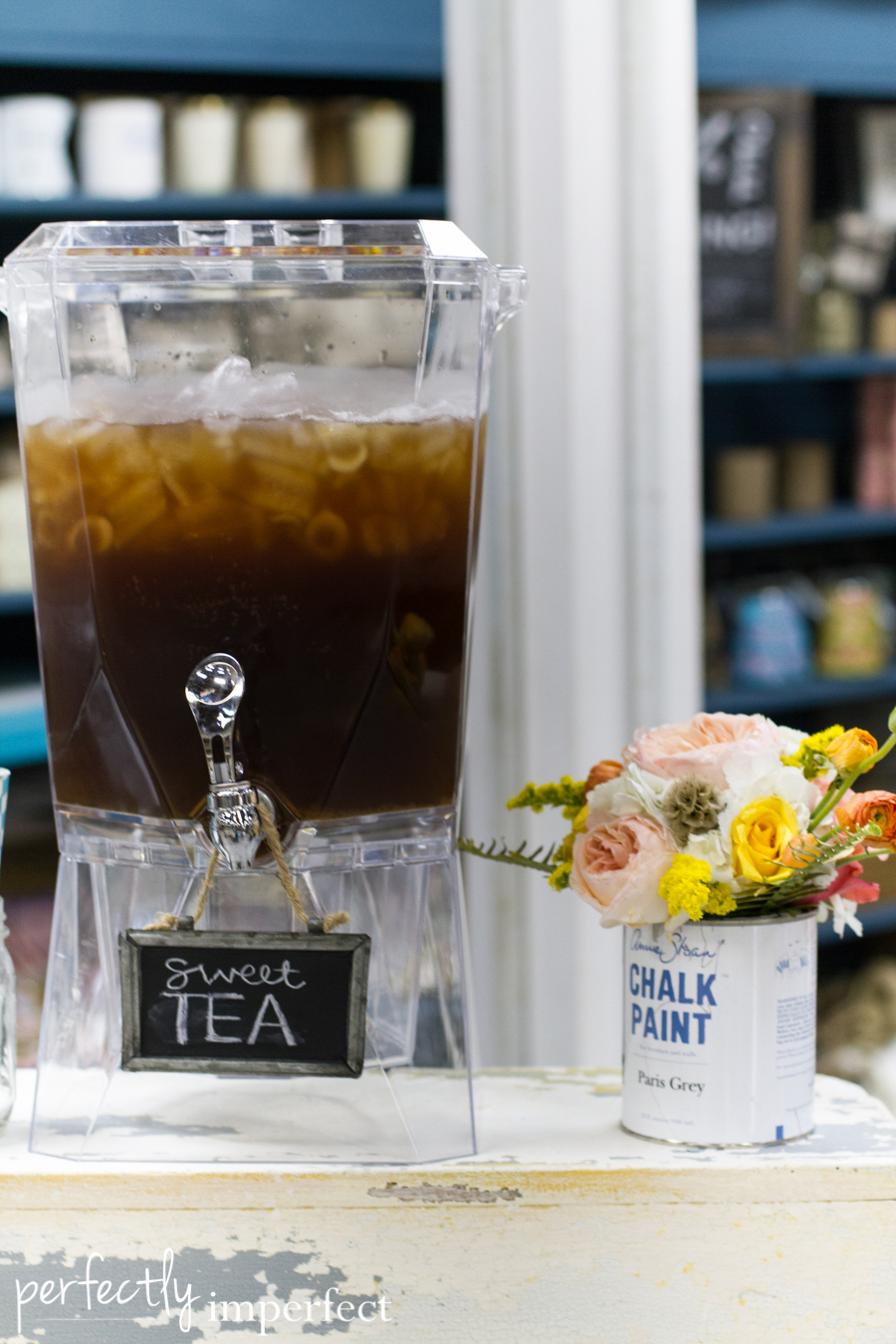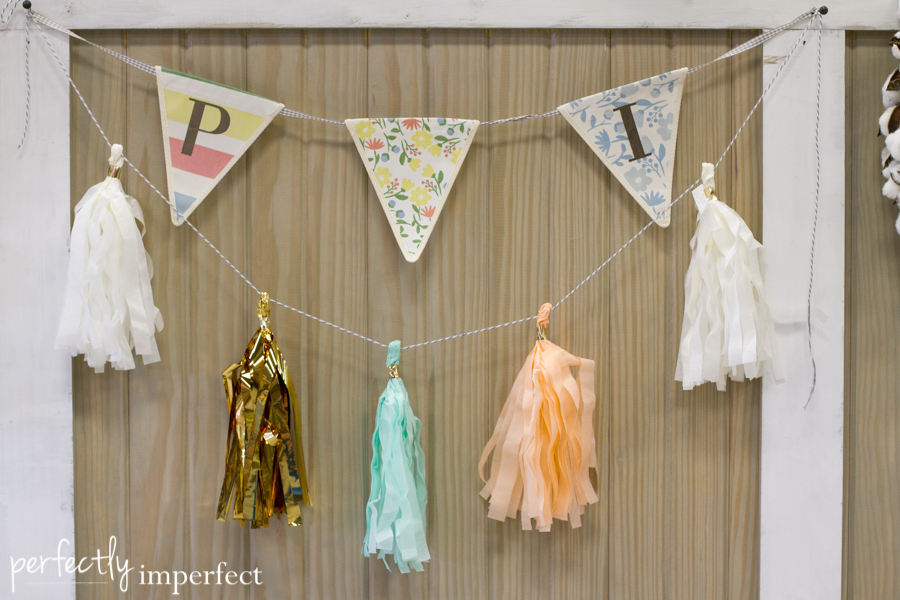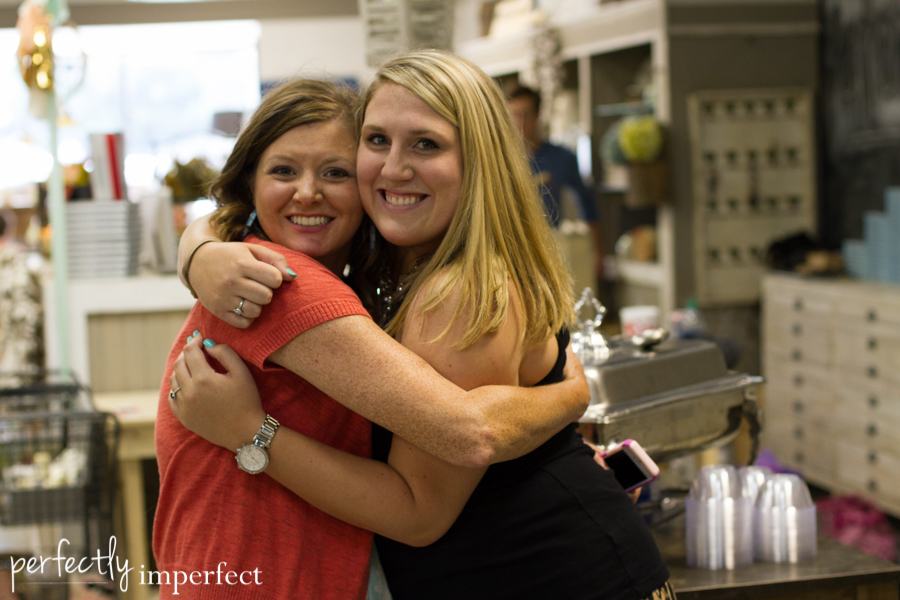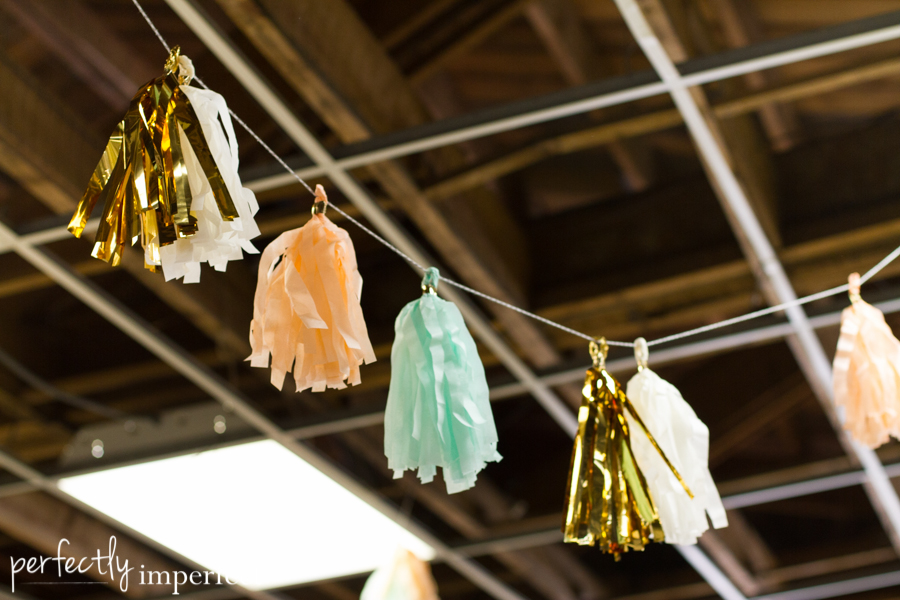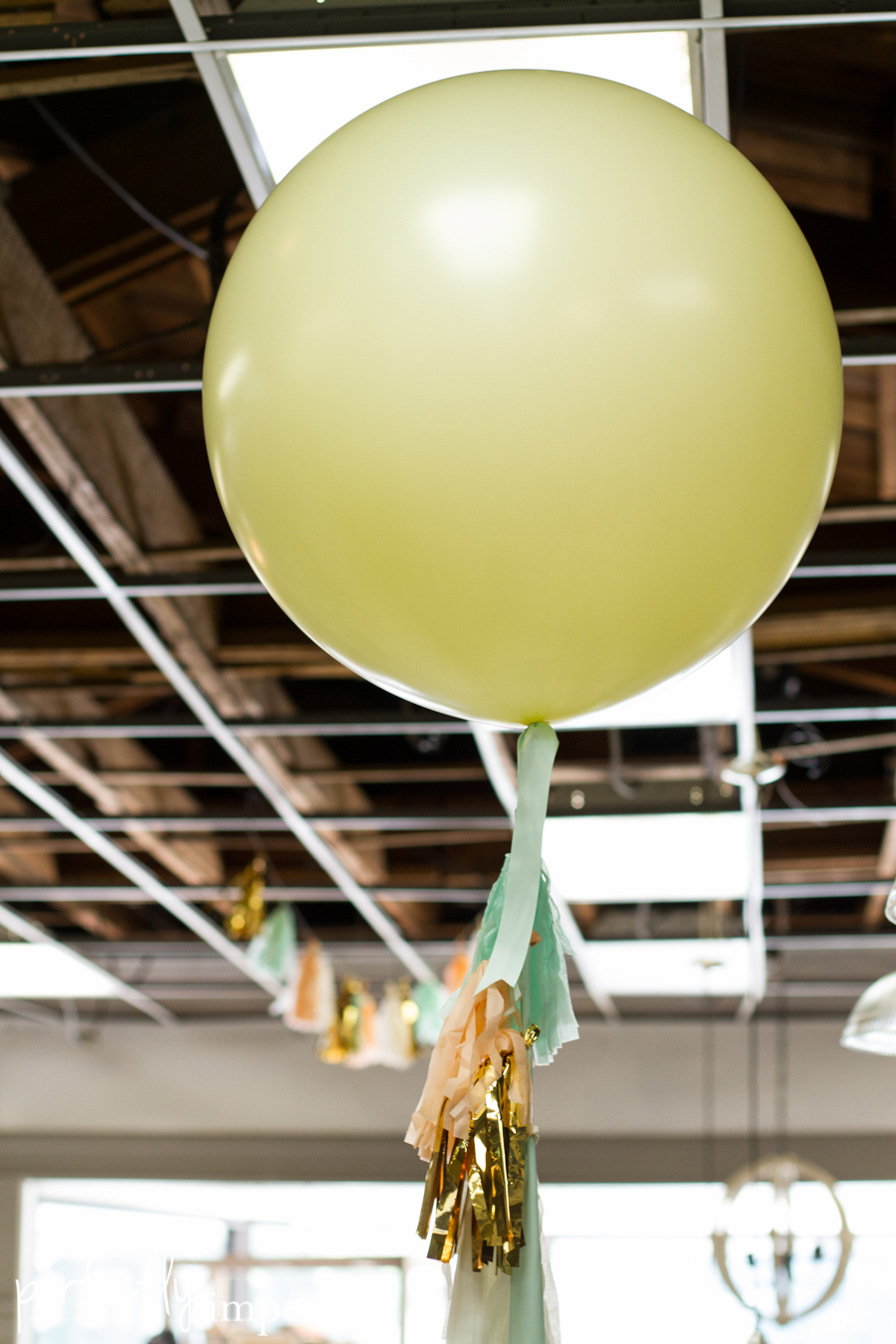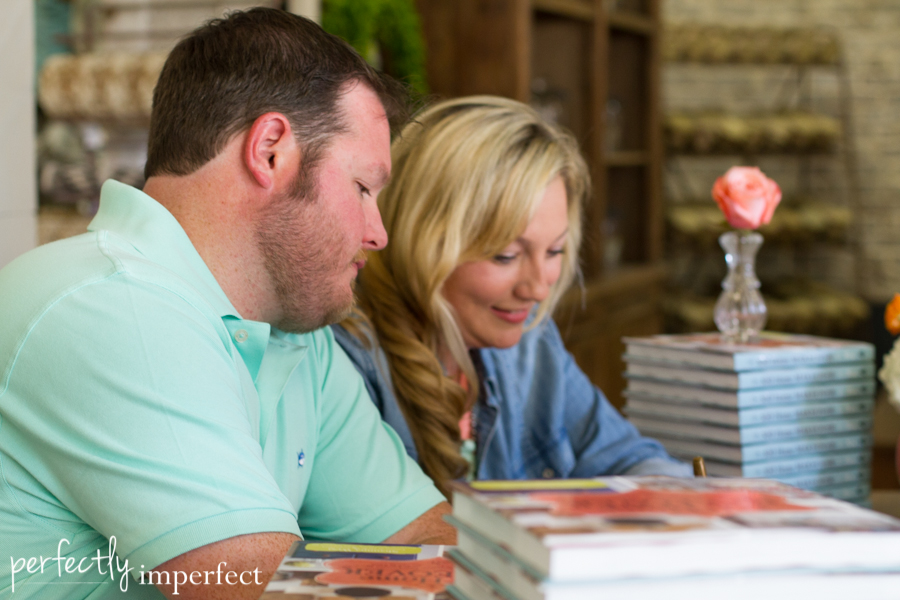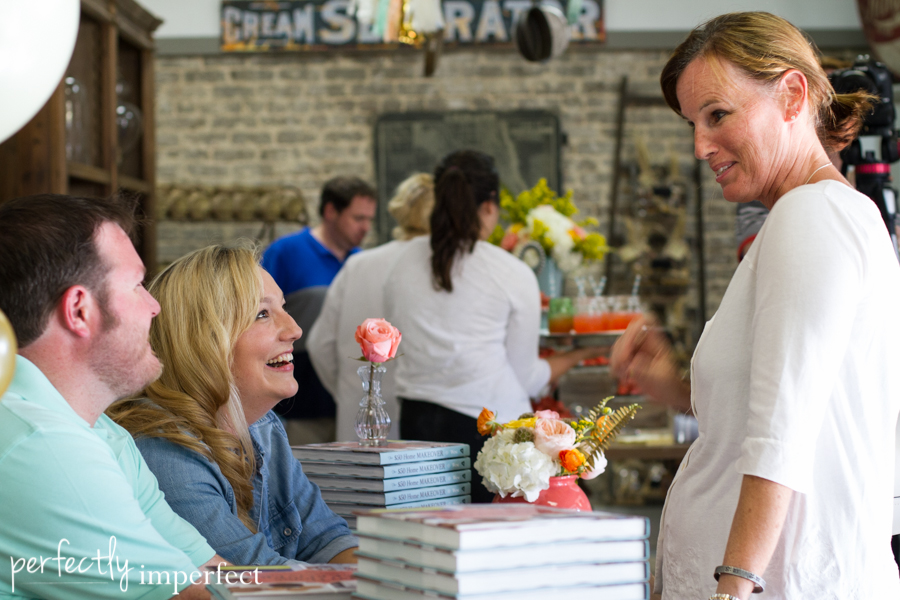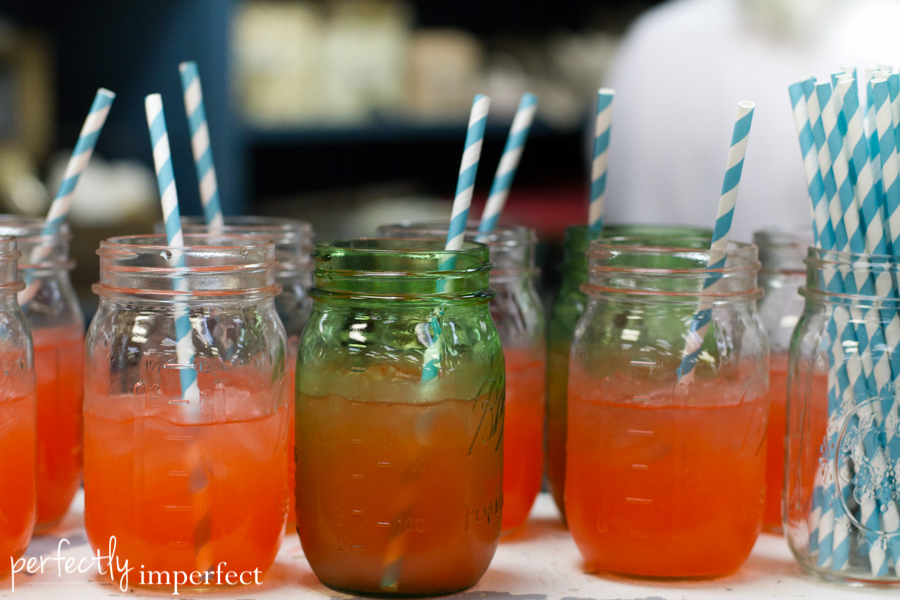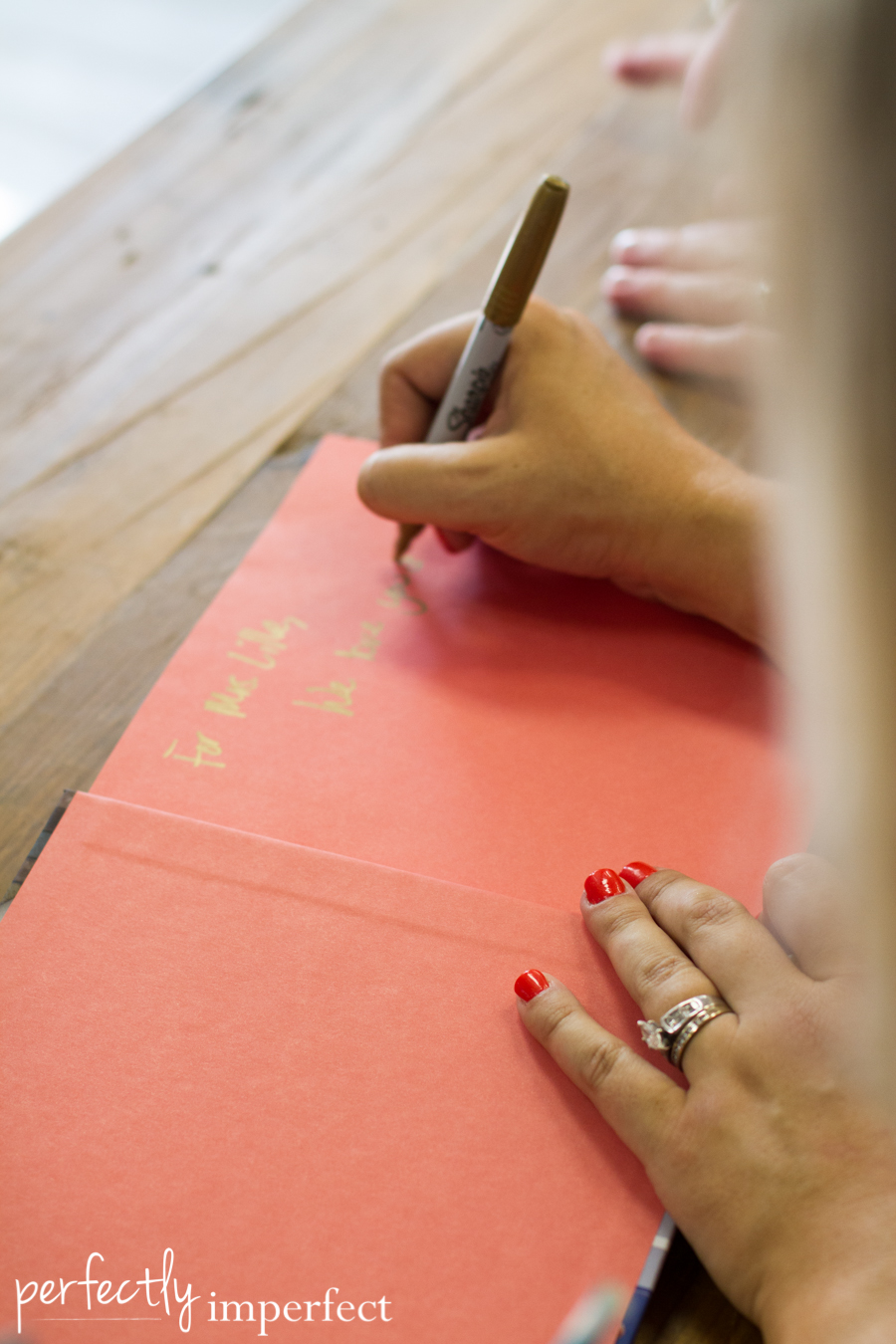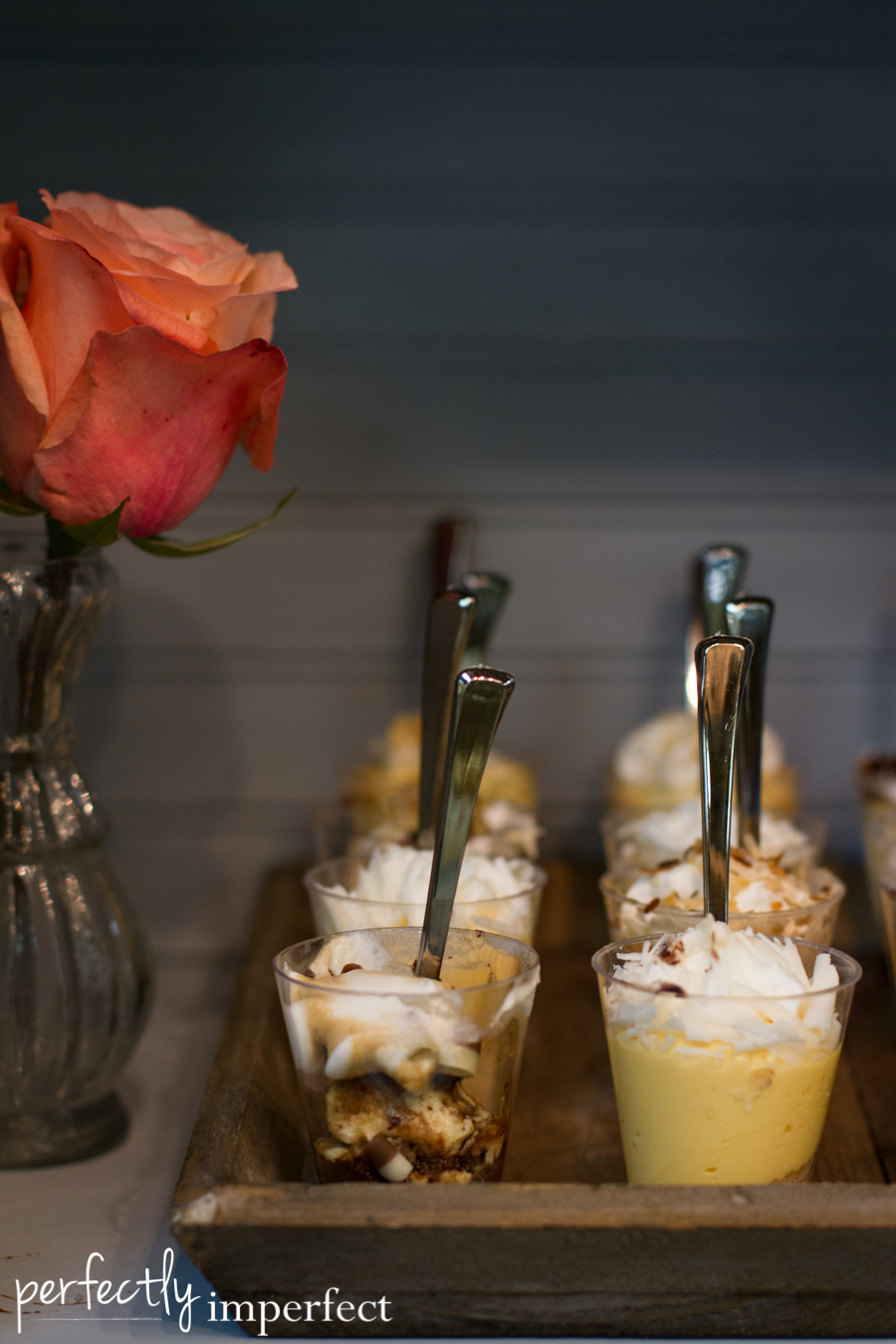 If you want to check out the book or book launch party video, click here.
Acknowledgments:
Invitations & Chalk Art- Counterpart Brand & Design
Event Planner- Evan & Co.
Photography- Kaitlyn Franklin & Lance Wheeler Photography
Caterer- Designs by Debbie & Sweets for your Sweet
Music- James Mullis
Balloon Garland- Kreative Moments
Videography- Jeremy Tomlinson (jstomlinson@me.com)