The kitchen is mostly done, with only some lighting and decor left to install.  Counters are in, cabinets are in, and just a week or two ago, we finished the backsplash & some open reclaimed wood shelving over the desk area.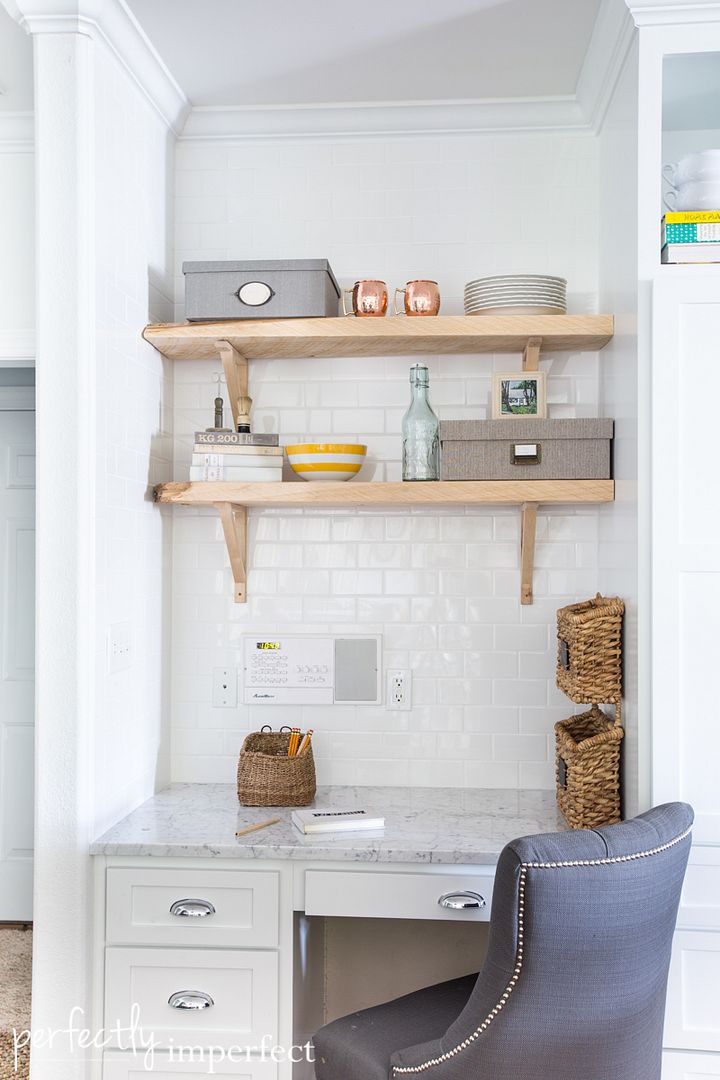 I'm in love with how it's all turning out.  We went with basic white subway tile for the backsplash with white grout.  I know people have differing opinions about white vs. gray vs. dark gray grout for subway tile, but at the end of the day, I love the simplicity of clean white backsplash.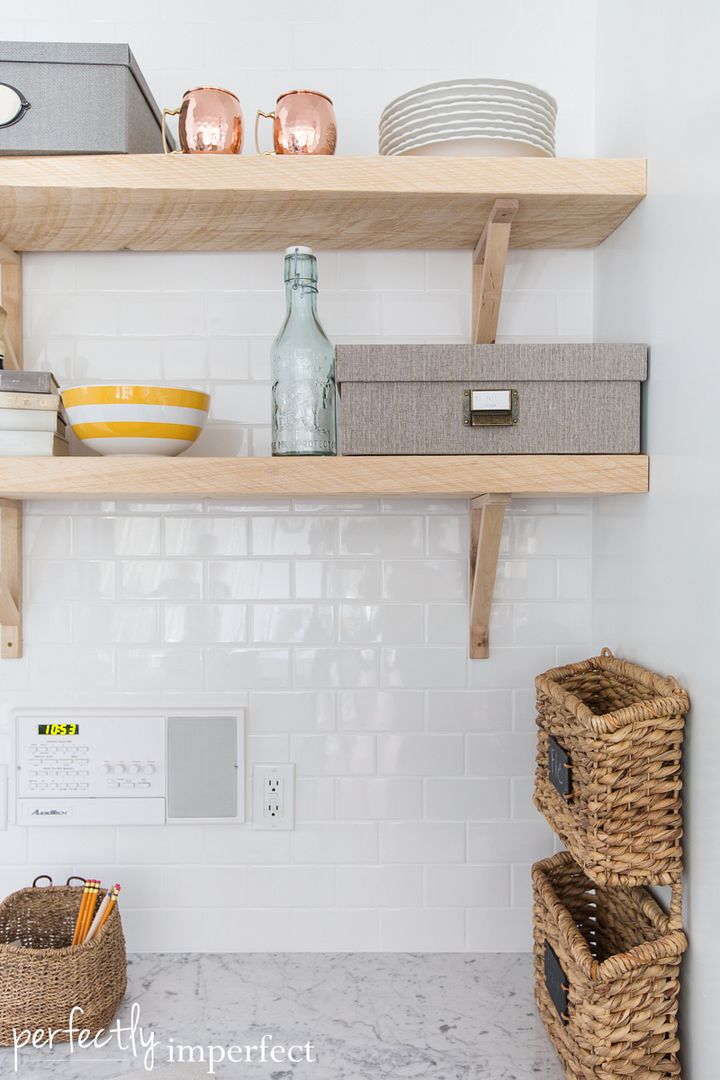 Matt just installed the reclaimed wood shelves using rough cut lumber (which I'll probably warm up with some sealer), and some inexpensive Ikea brackets.
Matt's tips for hanging shelves on top of tile backsplash:
Use a stud finder to find studs before you tile so that finding them is easier.
In this case, we had tiled already.  We used the space under the desk to find the studs in the wall.
Tape the tile first with painter's tape to keep it from cracking.  This will also prevent the bit from "walking" or moving around on your surface.
Measure and place your marks on the tape where you'll hang the brackets on the wall.
Pre-drill your holes (using your painter's tape guide) with a special Glass and Tile Bit Set.  We got ours here.
Use 2 1/2 inch wood screws to attach your brackets to the wall.
This little nook breaks up all the white cabinetry, and plus, it gives me somewhere to display some pretty dishes and accents.  We left two edges natural and raw so that the wood brings some movement into the little block-shaped nook.
We'll have more updates to share on the kitchen soon!