Good morning, friends!
Thank you all for your kind comments regarding our trip–we are home and getting back in the swing of things now.  I'll share more on that soon, but I had to pop in today to show you some things I worked on yesterday.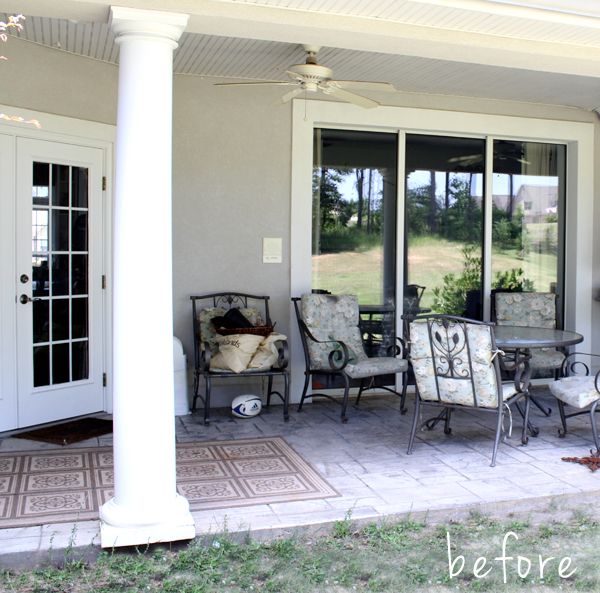 Here is our back patio.  It's a lovely spot, but we've never found much time to decorate it. Until recently, this porch was covered in toys and random kid stuff.  We finally got around to cleaning it, and that's when my creative juices started flowing…it was time to spruce up the area.
When I got an email from Kirkland's, I knew it was the perfect time for a shopping trip to update our patio.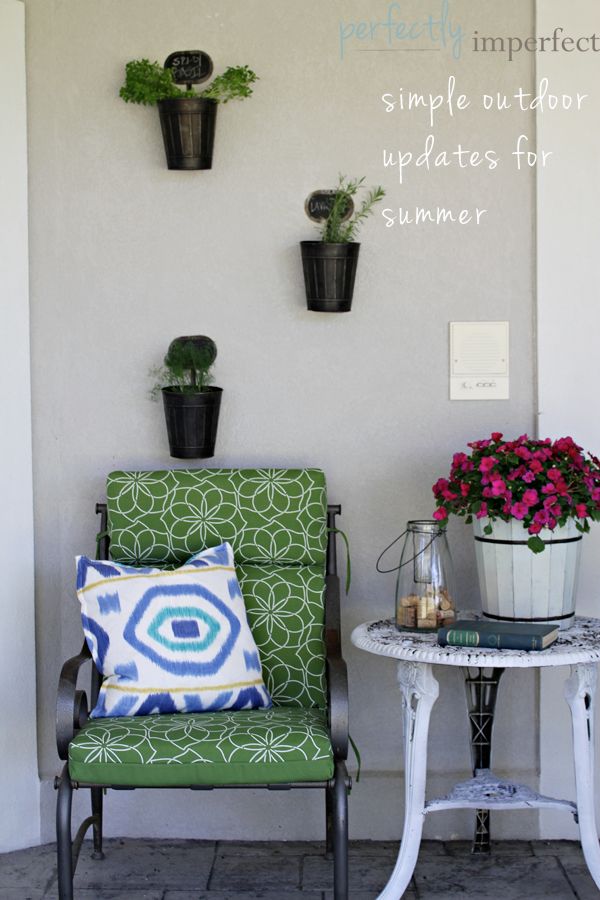 We're not finished yet, but we came a long way baby yesterday.  I stopped in at Kirkland's last weekend to pick up some outdoor accents to compliment our existing furniture.
Isn't it so much fresher??  I absolutely love the herb pots (my favorite purchase that day) holding some kitchen herbs–lavender, spicy basil, stevia, and dill.  After seeing how beautiful and functional the pots are hanging on our wall, I may have to pick up a few more at Kirkland's.
Plus, I love any little pot complete with chalkboard label.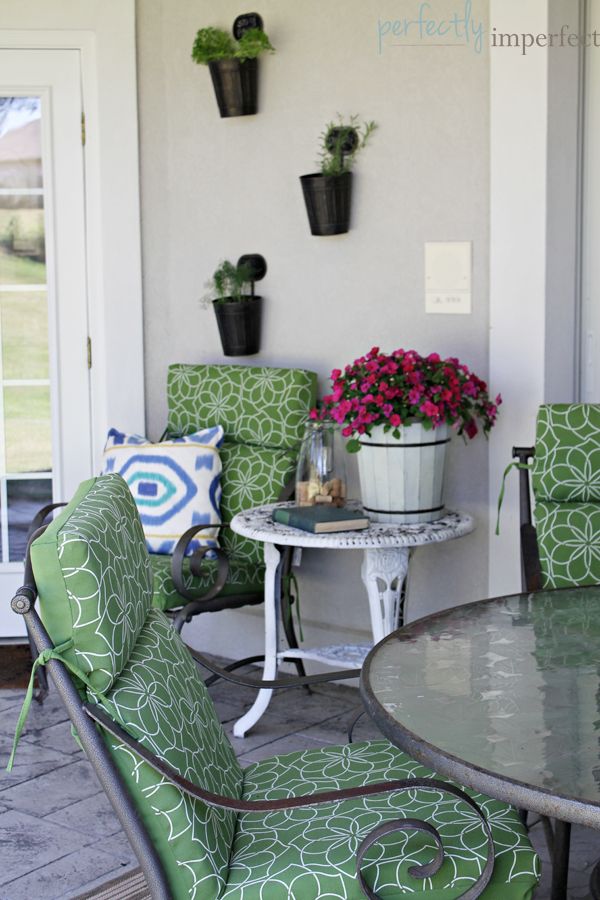 I picked up these cushions at Lowes last week, as ours were about 5 years overdue a tossing.
I'm also in love with all the glass accents I picked up at Kirkland's–I've always been drawn to hourglasses and I all but ran to snag this one.  The luminary lanterns are gorgeous, too. I picked up 3 of those and filled them with corks.
You guys know I'm a sucker for baskets, so I was thrilled to pick up this beauty to use as a centerpiece.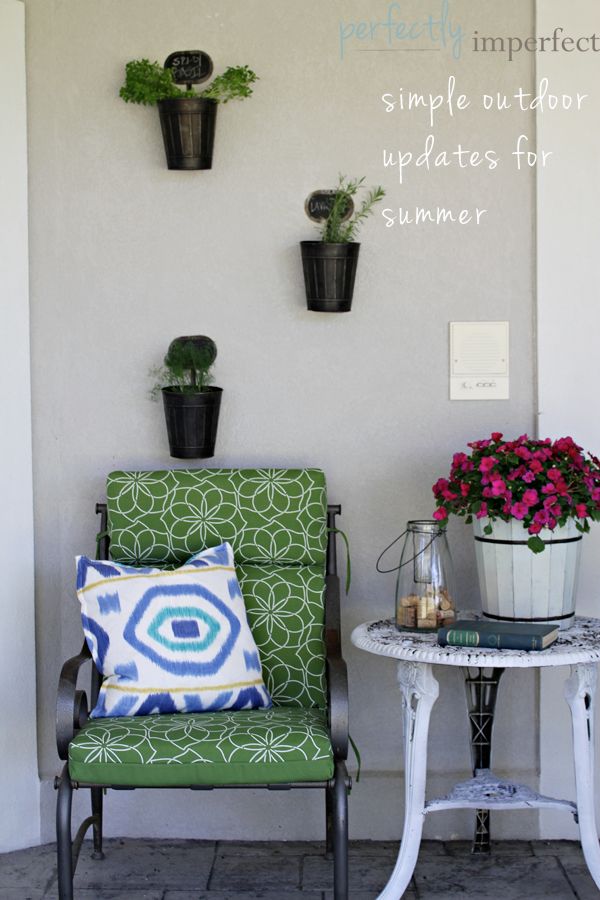 While we're not finished updating the patio yet, the difference is truly amazing.
Especially since it took all of an hour and a half to pull together.
I've got some great news for you guys, too!  Kirkland's is giving one of our lucky readers a $150 Gift Card today!
To enter to win the giveaway (closing Saturday at midnight), simply leave a comment on the post telling us what you like about our patio updates or what you would use the gift card for!
P.S.  For an extra entry, share this giveaway on Facebook, Twitter, or your blog–leave yourself a separate comment for each!
Good luck and here's to a happy, outdoors-y kind of summer!

**Linking this makeover to Home Stories A to Z's Tips & Tutes