We've been working on moving me (and Ashely) into the new studio space the last couple weeks.  We've had to do this in between other projects, so it's slowly coming together.  AKA we just got a trash can in there a couple days ago.  Ahem.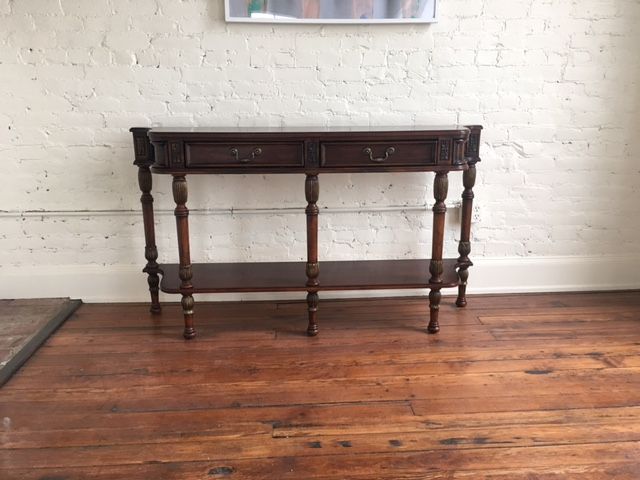 So while actually decorating the space has been put on the back burner, I honestly couldn't wait to shoot anything in there…the light is incredible.  We needed a piece for downstairs, which is a new event space at The Southerly, so we pulled this dark piece from Ash's house.
We wanted to create a dark matte finish to modernize the traditional lines of the piece, and I love how it turned out.  Think it may wind up staying in our office after all.
I painted it in two coats of Graphite, and then waxed it with Black Wax…you can see the black wax has been applied on the right side in the pic above.  The darker wax adds subtle difference, but it really provided dimension on the piece.
P.S. You can apply clear wax first if you're nervous, but with the darker Chalk Paint colors, you can add the black or dark wax directly to your piece when you are ready to seal.
I'll always keep one cloth by me for removing excess wax, and another to buff as I go.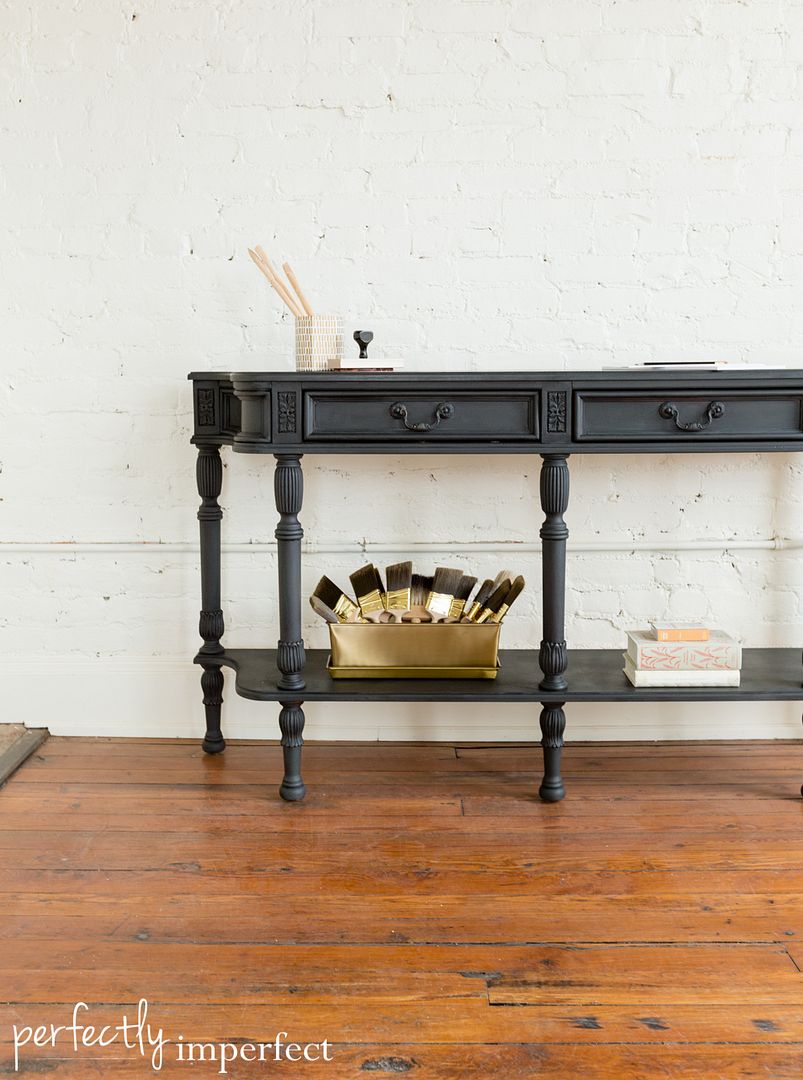 I painted directly over the hardware to keep the look monochromatic.
Like usual, I added a bit more wax in the grooves and inlays to highlight those.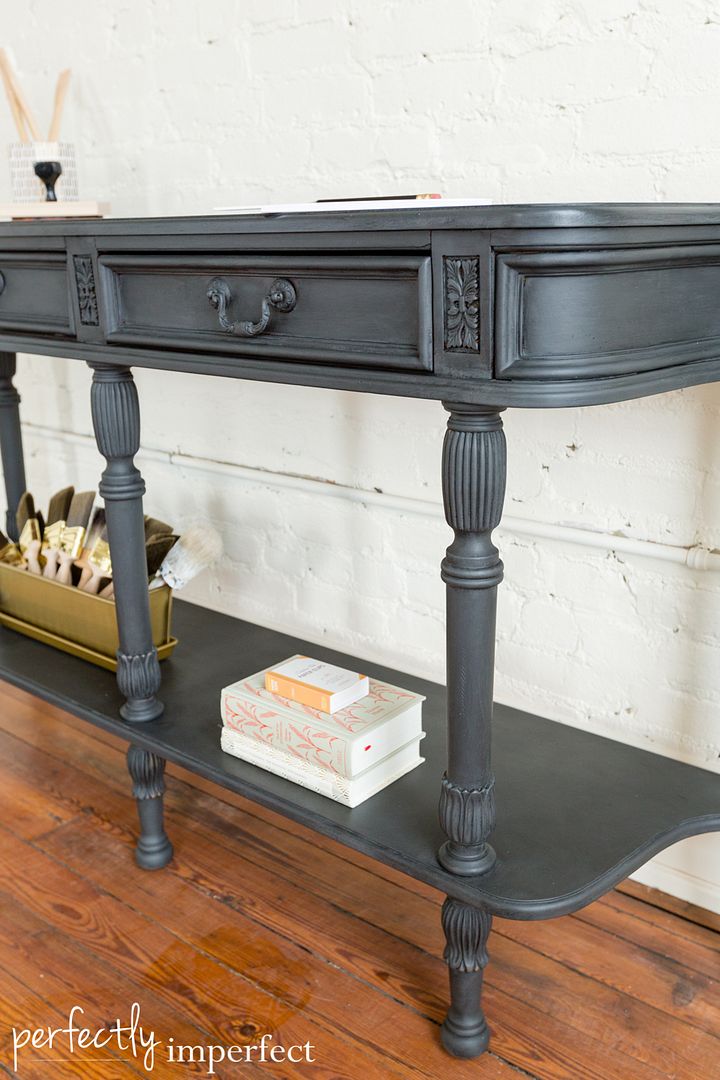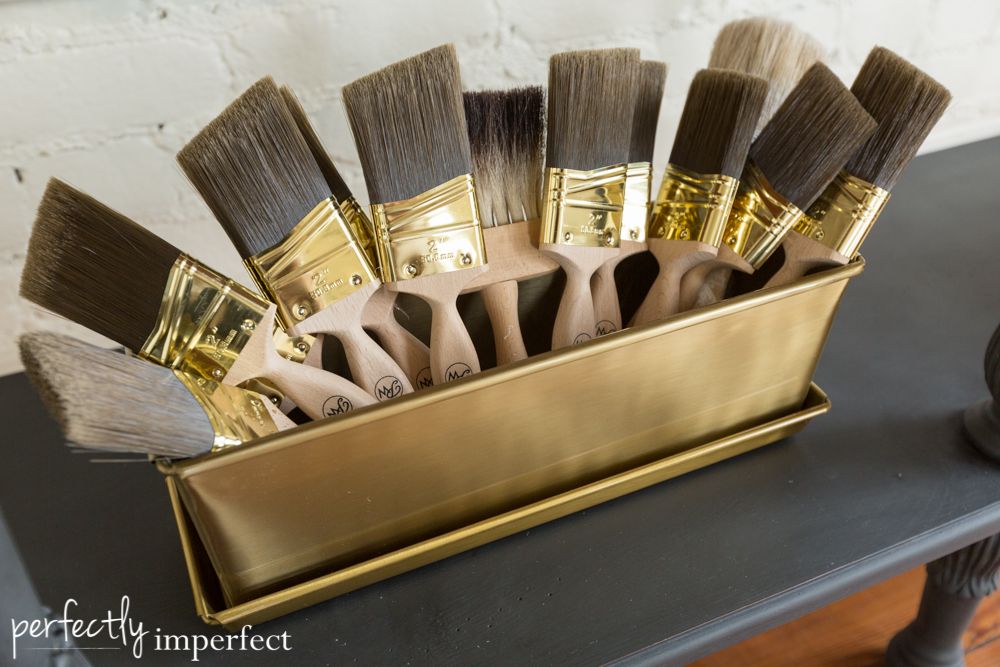 Yea. I keep a load of paint brushes around.  And I actually love and use these office supplies…
Kinda fancy, but whatever.  I think when you're creating, you have to surround yourself with utilitarian tools that make you want to get up and work.  Whatever those look like..
(editing video last week)
So you can see it's one long blank rectangle for now with a single desk…I hope to get it a little more set up in the next couple weeks and will show it to you soon.
If you have any questions about using the Black Wax, fire away.
Next up, the newest creative business video coming at you from MC.