Oh my word.
When I say running.  I mean running lately.
I've had these studio pics ready to share with you for some time now, but between all of the projects we're working on, there's not been much time to sit down and write.  It's a hard transition for me and my business…for blogging not to be the first thing I do, but it is necessary to get the work done first, and share later.  My friend shared my exact sentiments about it last week, as a matter of fact.
On to the studio makeover…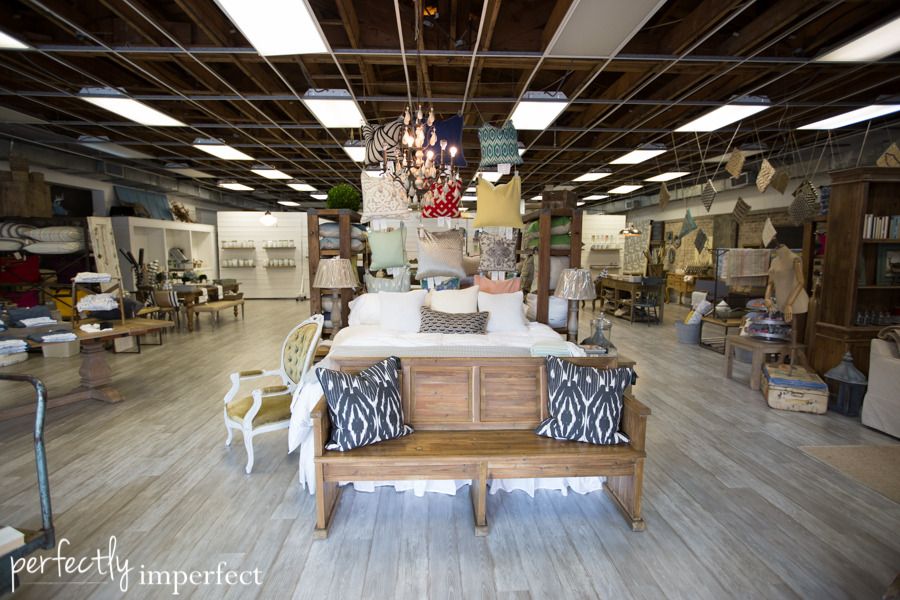 As I shared a couple of months ago, PI has been transitioning back to what it began as.  Less retail focused, and more focused on my creative work.
And as I shared, here's what the store looked like after our clearance sale…kinda desolate.
Pretty much a blank slate.
I decided to shrink our footprint and cut the space in half.  We cleared any extra decor and smalls to the back to ready them to be listed in the online store…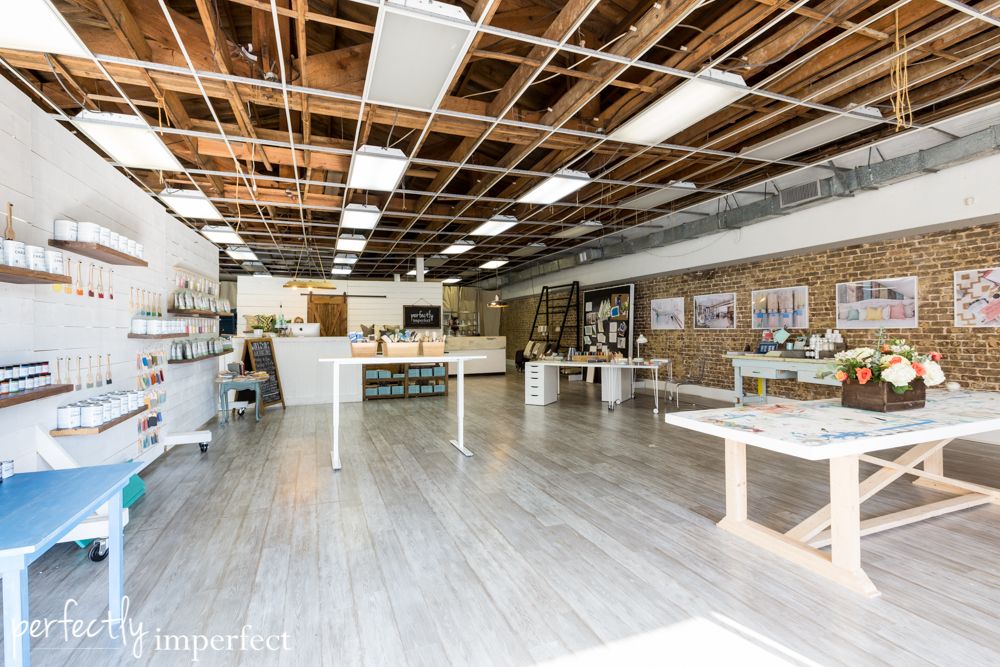 And here's what it looks like now.  Clean, simple, free of all retail minus our paint lines.
It's honestly what I've been hoping for for a long, long time now.  A space to create in…whatever that looks like at the moment.
For now, we've got a temporary setup with our rolling walls, and eventually the space will be permanently separated for two tenants.
The whole side to the right is basically my "office/studio" if you will.  My days are filled with design projects, painting, getting things ready for The Market on Chapel Hill, and there's even talk of a new book.
Plus, I'm busy with the refresh of Factory South, and meeting new makers.  I'm helping the folks at Marsh Collective with their branding and online presence, and we're working on some exciting projects I'll share soon.  Hence…the big open studio was just what PI needed.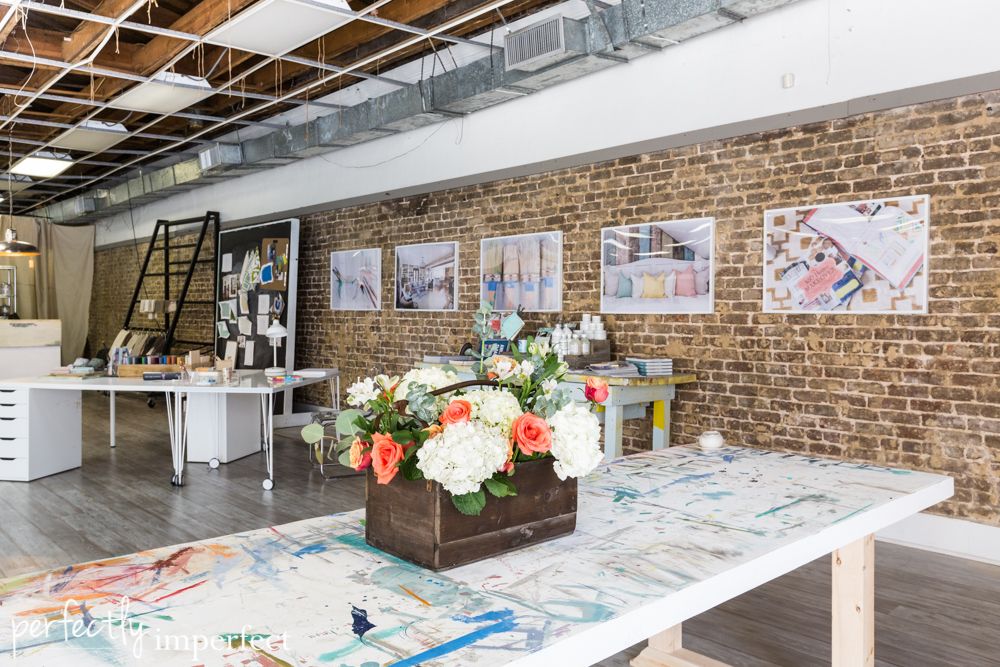 I'm telling you…this table covered in paint just does it for me.  I know.  I don't know why.
This is my desk, and where you'd find me every day with sketch books spread out, computer open, samples laying everywhere…and I love it.  I've had a couple of them from Ikea at my home office, but brought them up to the studio and added a new one to create a giant workspace.
And look.  This chair is surprisingly comfortable.  About to buy 3 more, as a matter of fact.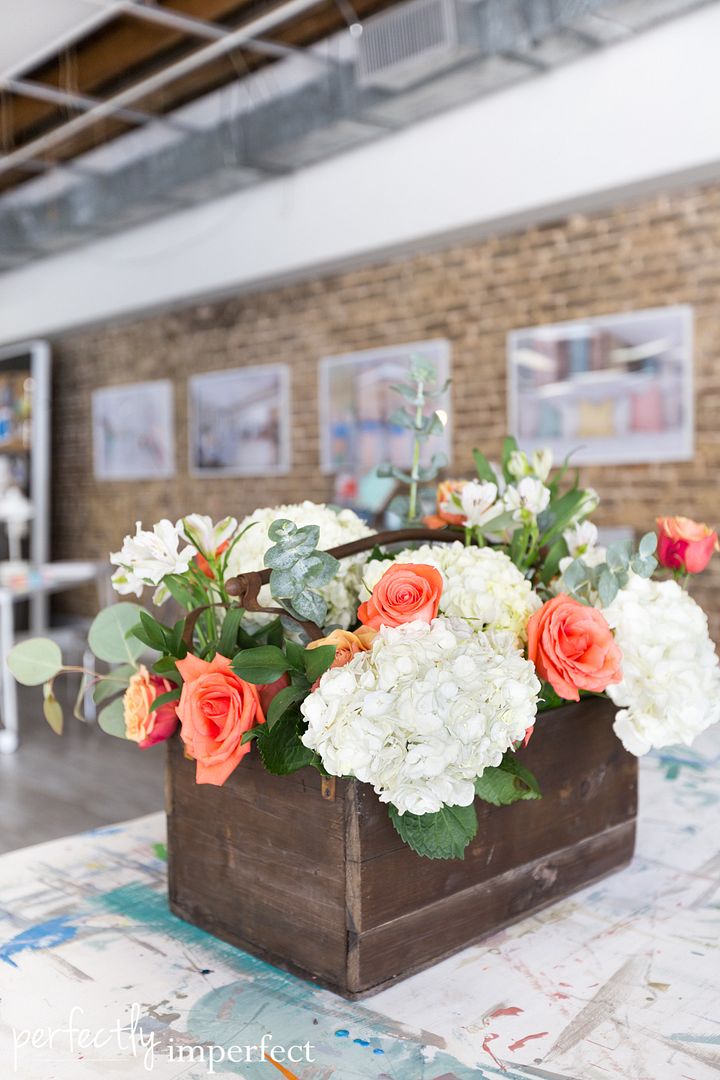 We've had a good time playing with paint more, creating custom colors for customers and trying new products out.  Little Ava herself painted most of these sample tags with me…and Kara and Julia.
It's the little things.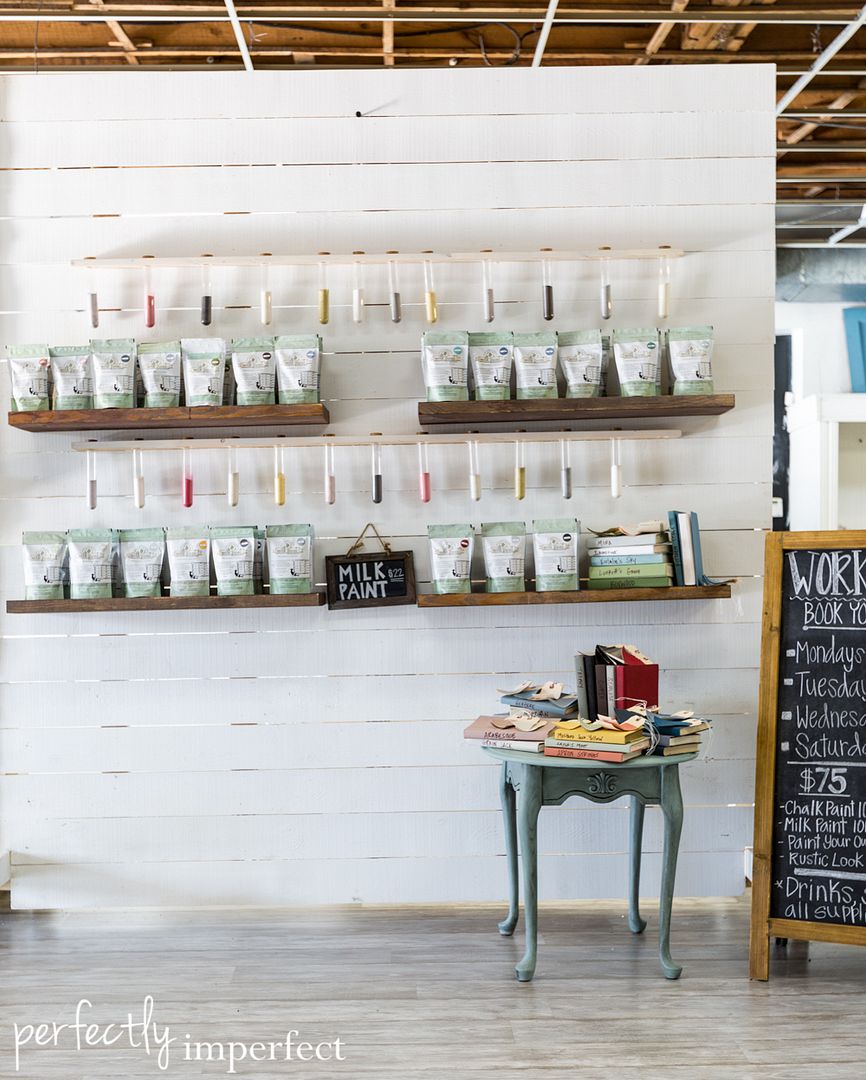 One of my favorite parts of my shop were the jars of MMS Milk Paint powder that lined the shelves in the back, so I knew when we were dreaming up studio display ideas, I wanted to bring that to the front of the store.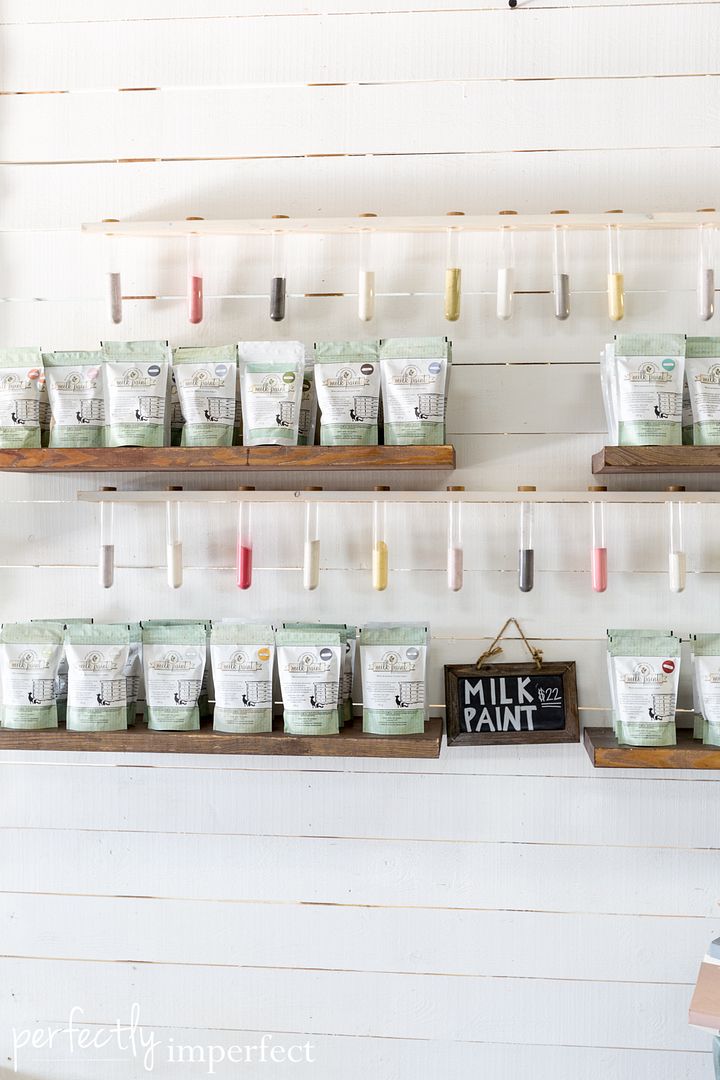 Ashely and I ran across these test tubes on our Ikea run, and I was sooo excited.  Too excited about test tubes.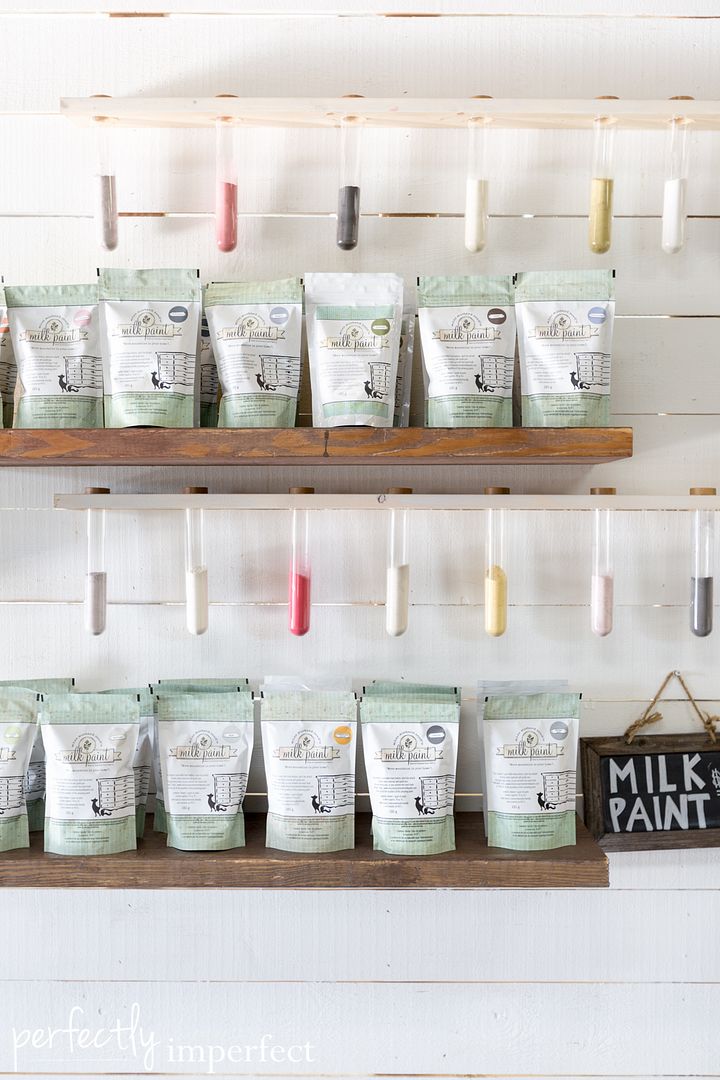 Adam built us a couple of shelves and we found the perfect size bit to drill holes for holding the tubes of milk paint.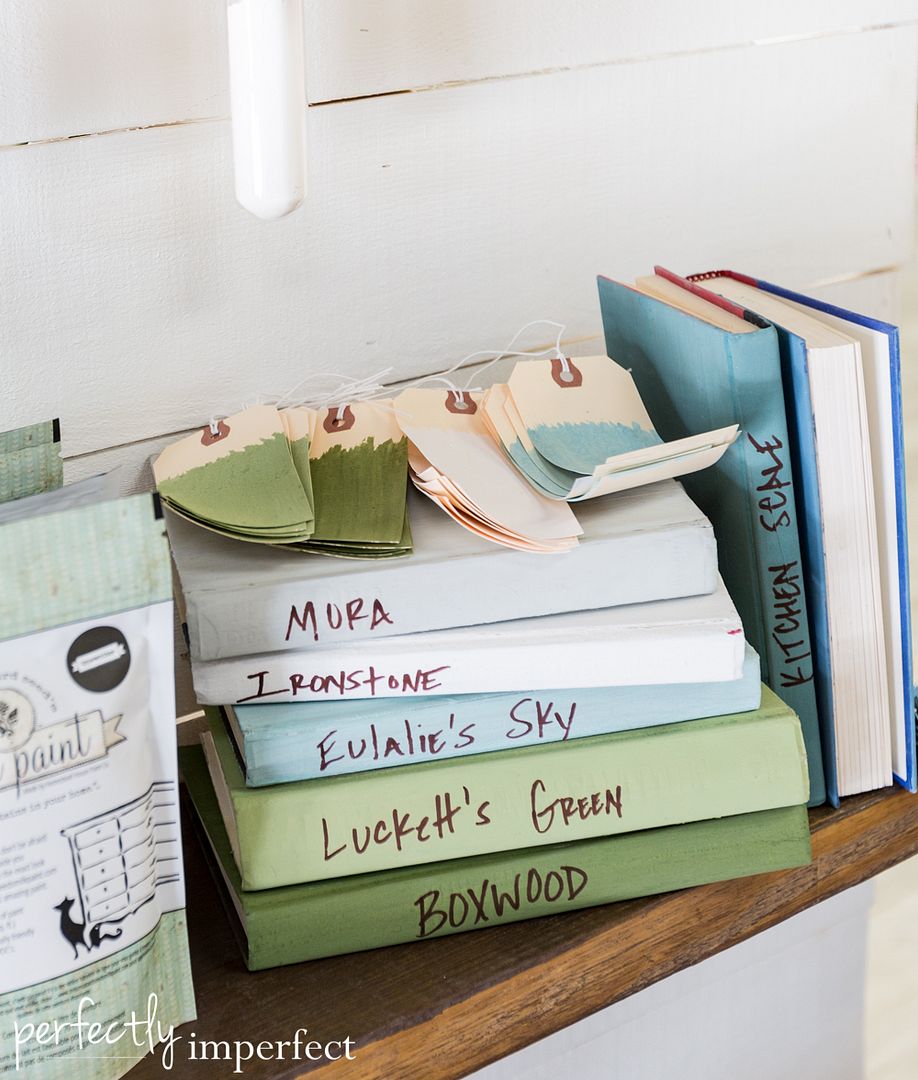 Again, the little things.  We painted every color of milk paint on an old book to show off the palette.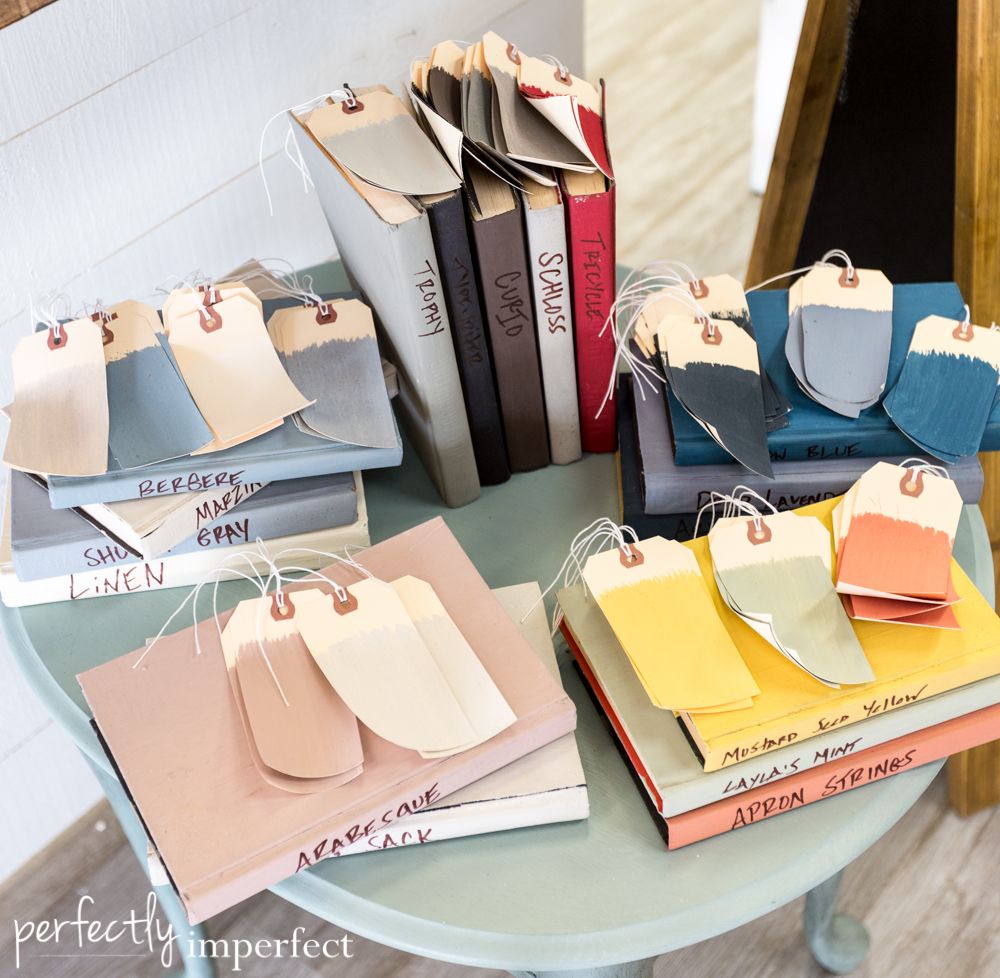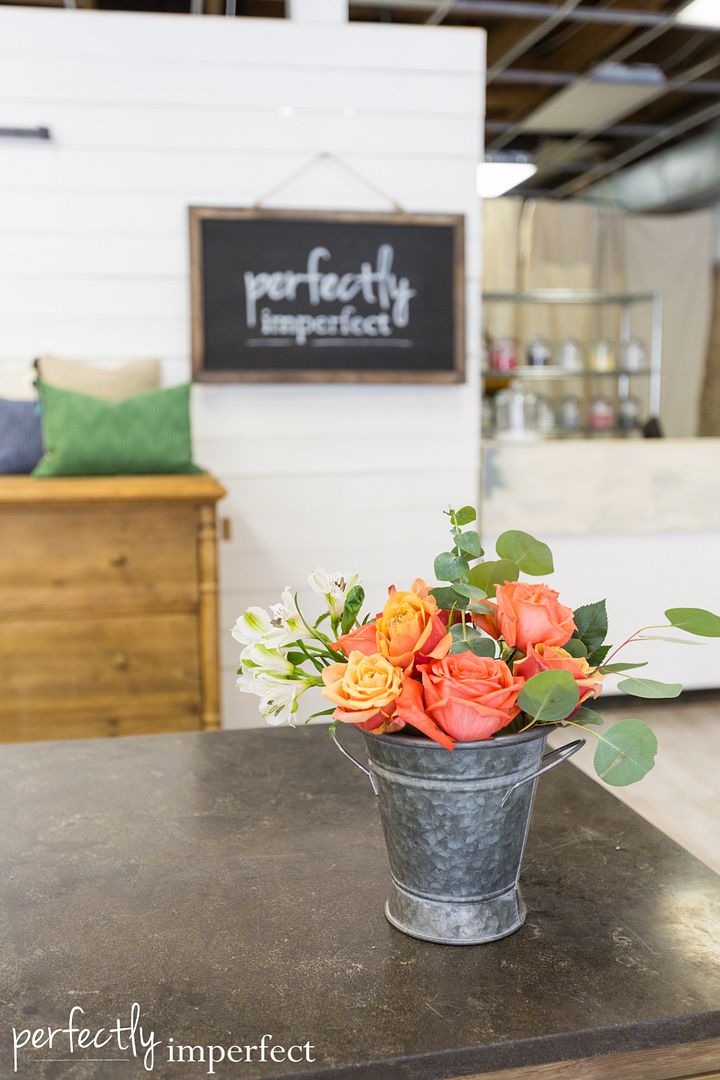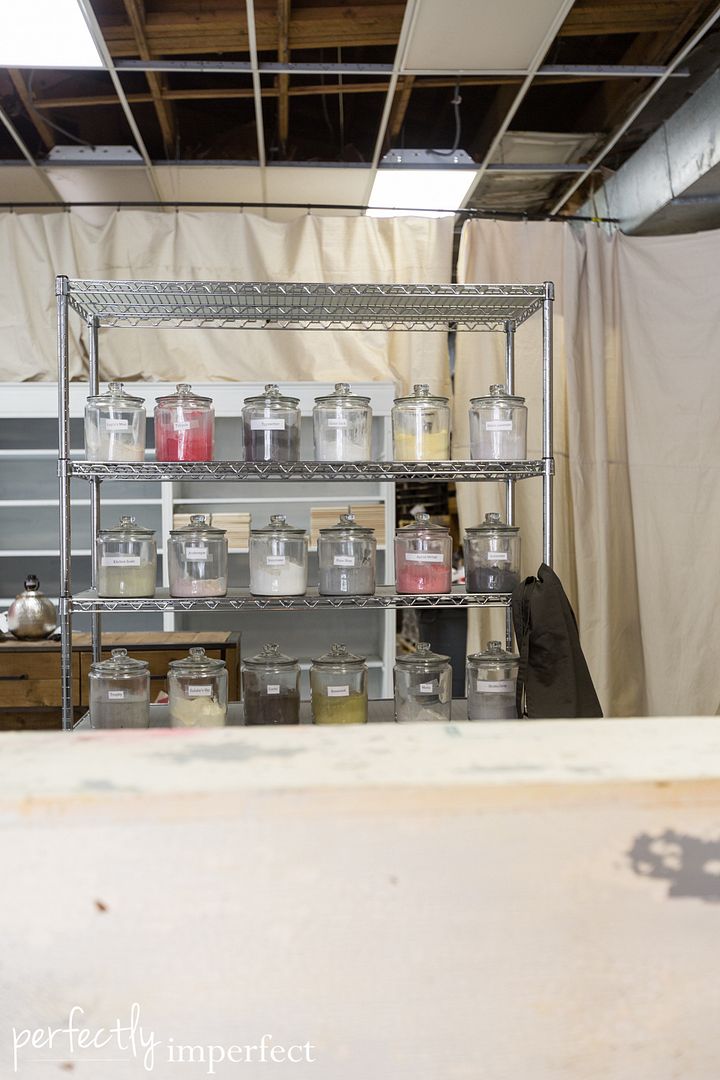 The back always has been and always will be quite a mess.  We use it as a holding area now, with design clients' products coming in, and for our own paint and sample supplies.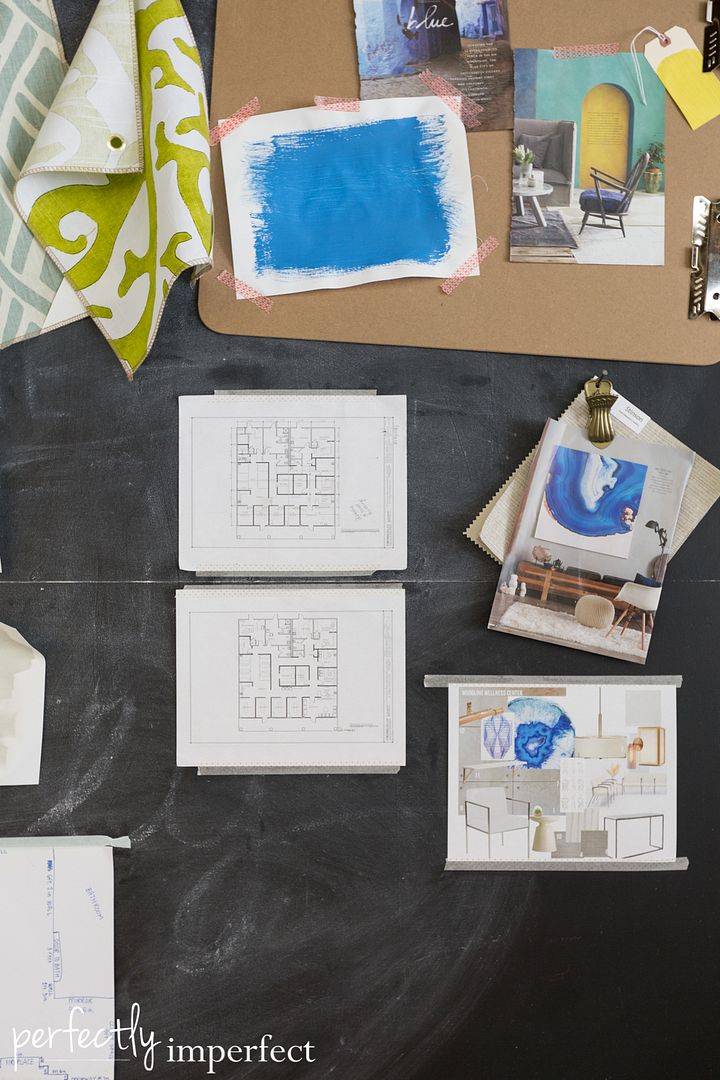 We currently have 4 design clients…and I've decided that's about all I can handle at once if any have a large scope.  We're doing a brand new chiropractor's office design from top to bottom (see the design board above), a downstairs home renovation of kitchen, living, dining, and nook, a girls' playroom, and a new build.  Plus, I'm helping with the design of some projects in Opelika.
I'm going to share each of these projects with you individually so you can follow the progress…should be some pretty great makeovers.
Over the years, I've come to the place where it's more important to me to share quality here on the blog, and not just quantity.  The nature of blogging has changed so drastically, and as my business has evolved, I've slowly nailed down what it is that I love.  I truly appreciate this loyal group of you that continues to follow along with PI, and what's next.
I'm really bad at self promotion…like really bad at it.  I barely updated our Press page through the years, and my graphic designer and I are finally working on things like that.  I'm trying to look at it as sharing who we've had the privilege to work with/be featured by and less like I'm standing on a chair telling the world I think I'm great.  Gag.
We decided to blow up some huge prints of my photography/projects, and I do have to say, I love them.  I printed poster size prints at Vistaprint…Great printing and the paper is matte.  I have a thing about glossy photos (no good).  P.S. Frames came from Ikea.
See?  Other side of the store is completely empty minus the mounds of boxes and trash from our recent shipments.
We're pulling together The Market on Chapel Hill displays as we speak…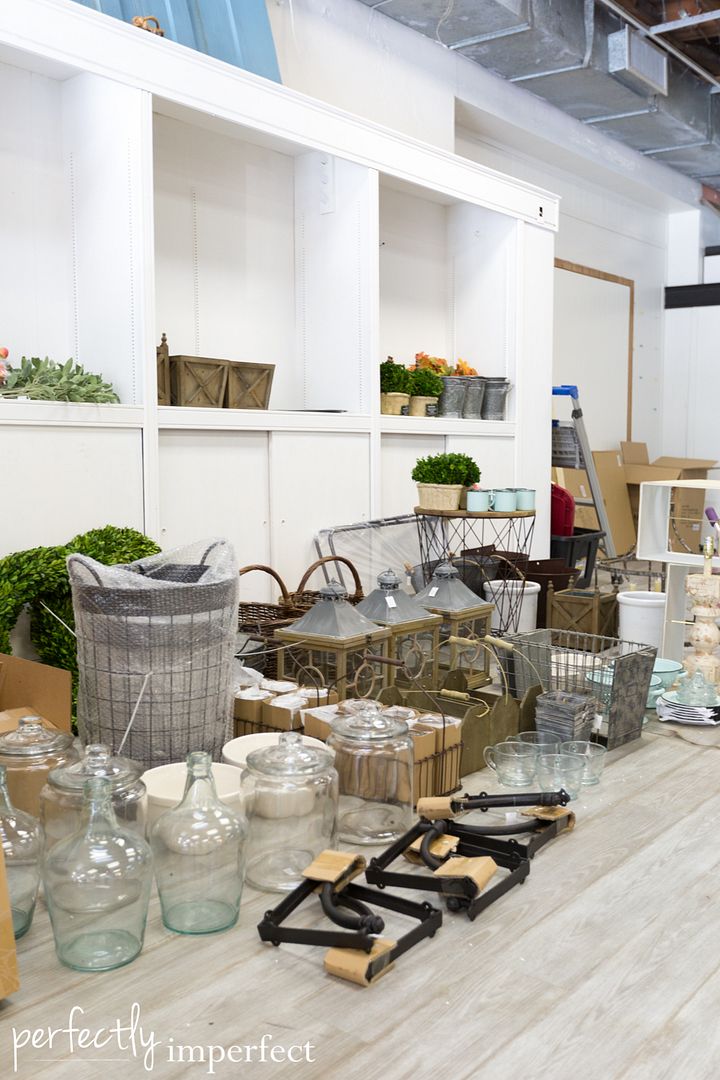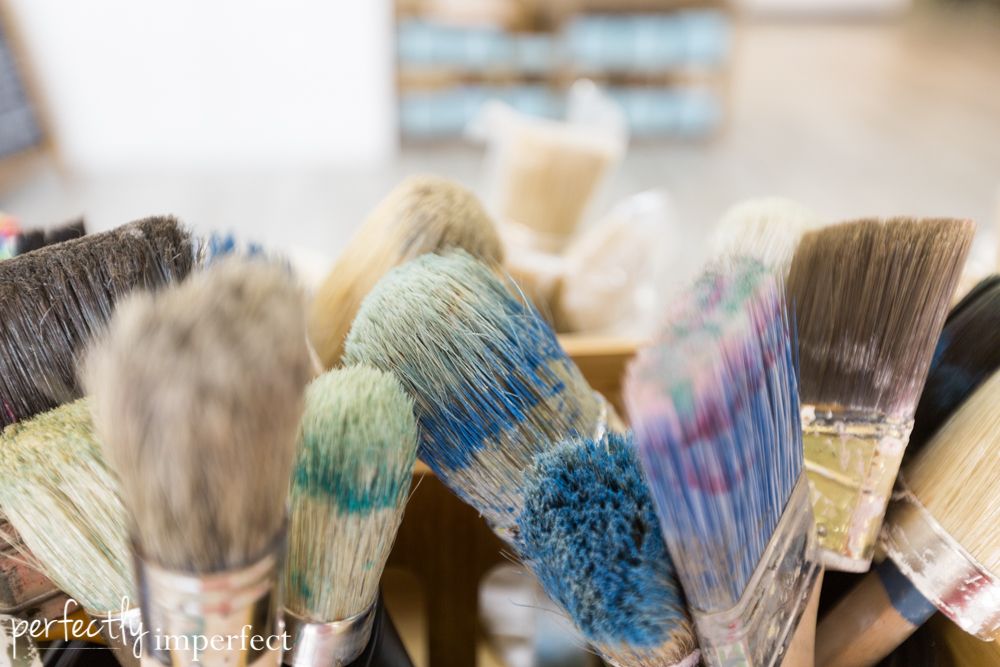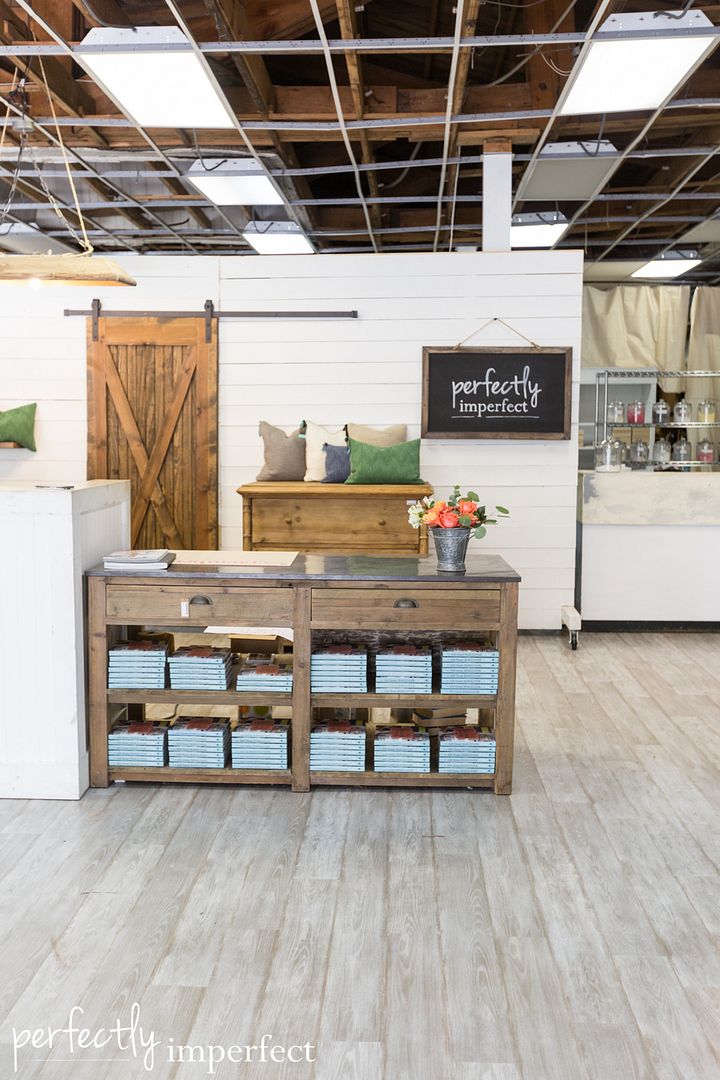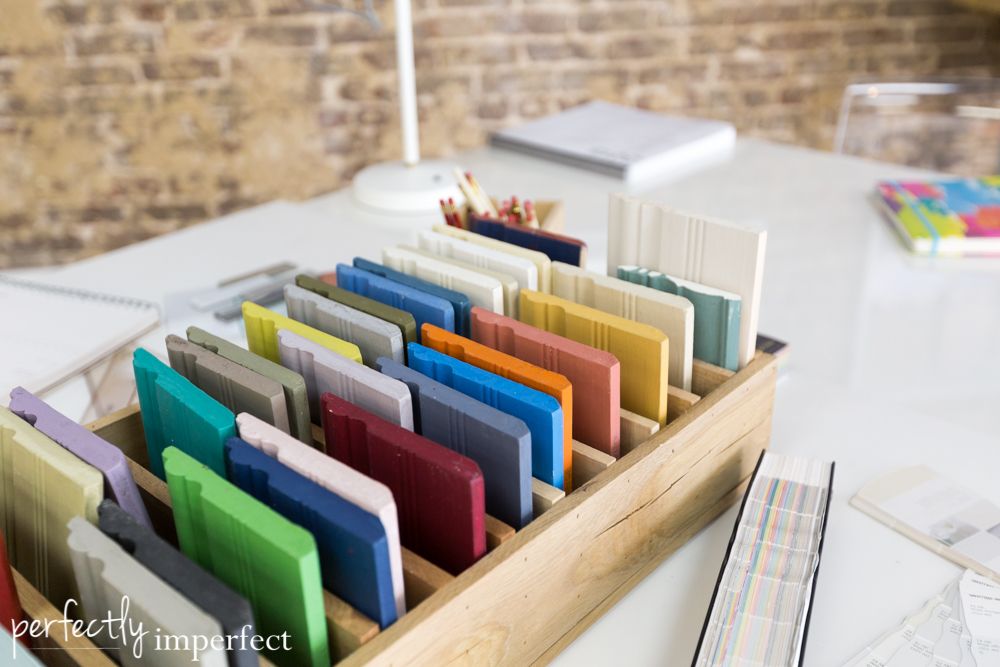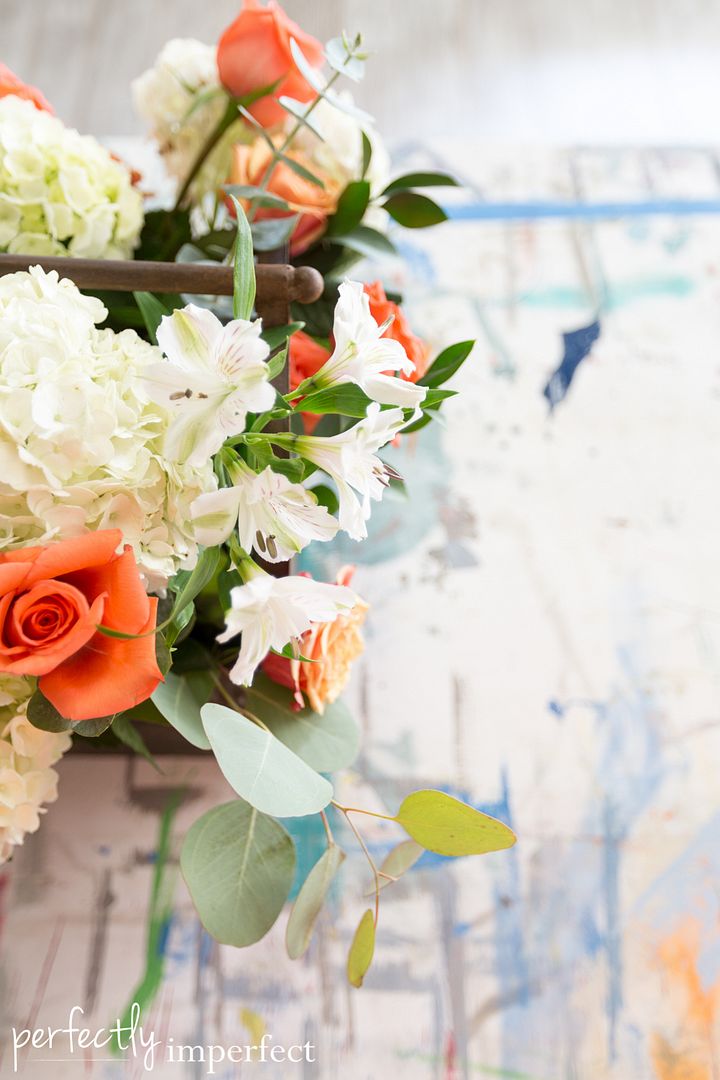 And for once in my life, I promise to take some actual pictures of our window display (above).  Window installs are one of my favorite ways to create, and I almost never document them. Will do this time.
Til next time, friends.